Keep Your Stainless Steel Jewelry Sparkling With These Eco-Friendly Household Hacks
Subtly abrasive items and household ingredients like jewelry cloths, toothpaste, and baking soda can be used to keep stainless steel jewelry squeaky clean.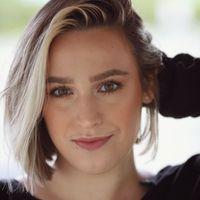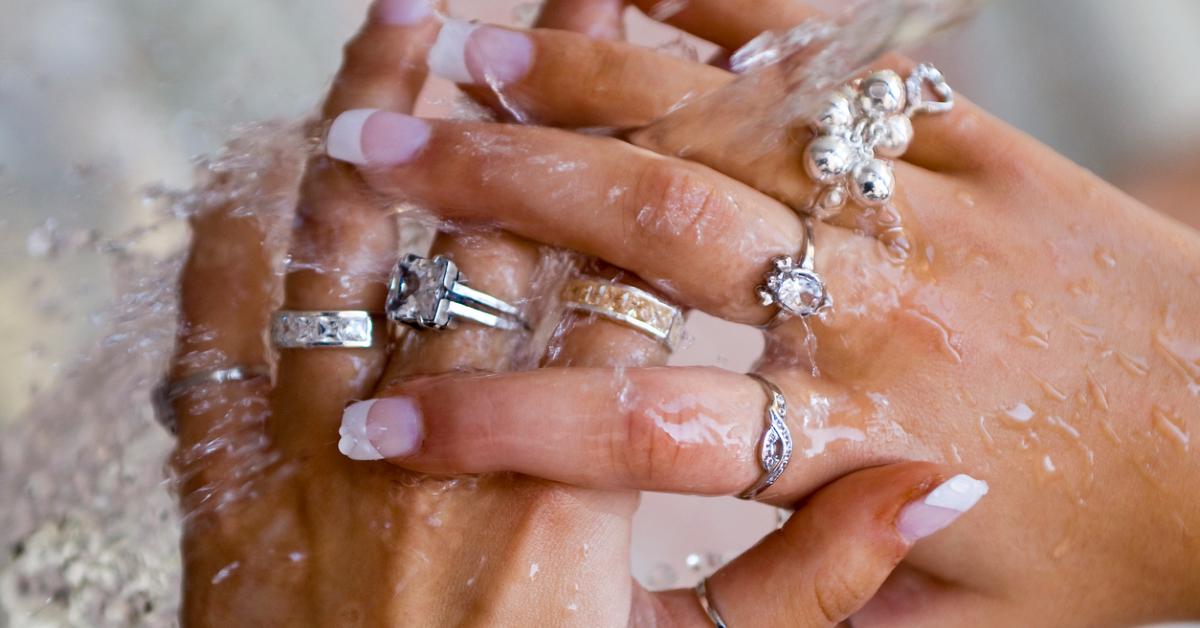 If cool-toned jewelry is your thing, you surely have several sterling silver pieces in your personal collection. And though silver is considered a rare and "precious metal," alongside gold and platinum, a familiar metal associated with kitchen appliances is a fabulous silver alternative. Stainless steel is cheaper, better for sensitive skin (except for those with a nickel allergy), more durable (thanks to nickel, titanium, and molybdenum), scratch-resistant, and has a longer lifespan than sterling silver, as per Bogart's Jewellers.
Article continues below advertisement
Additionally, stainless steel won't oxidize like silver, as its chromium levels combat tarnishing and rusting, and have "heat-resistant properties," according to Estate Diamond Jewelry. The New York City-based vintage and antique jewelry company also expressed that stainless steel can "self-heal" in the presence of oxygen, which helps keep it bright and shiny.
All that being said, Australian company Statement Collective suggests cleaning stainless steel jewelry every few months to remove daily buildup. Read on to learn how to clean your stainless steel rings, necklaces, and earrings with gentle household products you likely already own.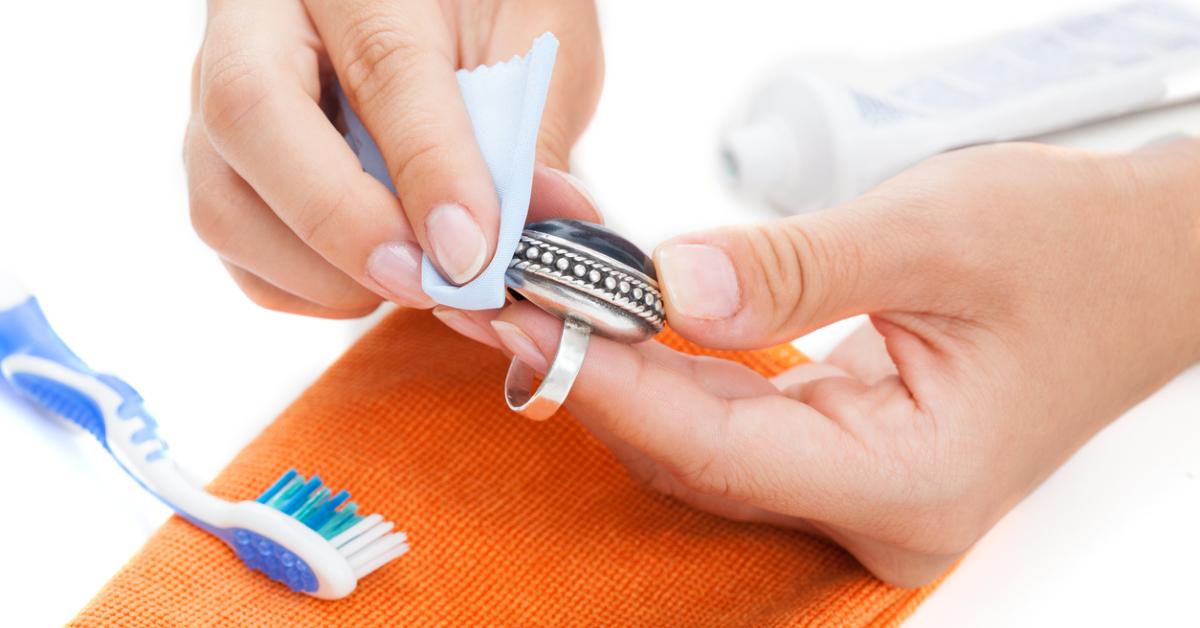 Article continues below advertisement
Use a jewelry cleaning cloth to wipe down stainless steel pieces regularly.
Before we get into deep cleaning methods, see if you have a cleaning cloth buried somewhere in your dresser. Many companies provide them with a jewelry purchase, and they're perfect for wiping away grime, pollution, and surface irregularities. Plain microfiber jewelry cleaning cloths can also be used on eyeglass and camera lenses, and phone and computer screens.
Some jewelry cleaning cloths include metal-cleaning agents, some feature micro-abrasives, and some offer a combination of both.
Colleen Mauer's hybrid jewelry cloth helps bring back that "brilliant original shine." Though the micro-abrasives are helpful, the company suggests using the cloth no more than once a month, as frequent use may "wear down the metal over time."
However, be careful with brushed stainless steel and patina-coated silver, as a jewelry cleaning cloth can alter the unique finish.
Article continues below advertisement
The baking soda and water method:
Though warm water and mild liquid dish soap will also do the job, baking soda's gentle abrasion makes it an ideal cleaning agent. From dingy retainers to shower limescale, we use the stuff on everything for a reason.
For this method, the Designb London jewelry company says to "add two parts baking soda to one part water" to a bowl. Mix the ingredients to make a paste. Next, use a soft-bristled toothbrush to gently buff your stainless steel piece with the baking soda-water mixture.
Article continues below advertisement
Article continues below advertisement
The toothpaste and water method:
Did you know that toothpaste is a mild abrasive? Abrasives like particulate hydrated silica are used to "help remove plaque and stains while causing only negligible damage to tooth structures or gums," as per a 2023 study.
When cleaning stainless steel jewelry, however, it's best to use a toothpaste that does not contain silica, as it can scratch the metal, according to Inox Jewelry. And gel-based toothpastes aren't abrasive enough to produce any result.
Designb London suggests dabbing a dot of white toothpaste on a warm, damp microfiber cloth (not a jewelry cleaning cloth) and rubbing the stainless steel piece.
Next, take a soft-bristled toothbrush and gently brush the surface. From there, rinse the piece with warm water and use a clean towel to pat it dry.
Whether your stainless steel jewelry collection gives industrial vibes, or radiates classic elegance, you now have the tools and tips to keep it looking sparkly and new.