Woman Uses Ketchup as Cleaning Product, Transforming Her Dirty Silver
When chrome or silver-looking appliances grow dingy, you might consider cleaning them with ketchup.
Raise your hand if you love simple cleaning hacks! Of course it's great to find easy cleaning solutions, especially for items with baked-on grime. One cleaning solution you might not have heard of? Ketchup! One woman jumped on TikTok to share her tip about the common kitchen staple, which she uses to clean silver — albeit with a lot of elbow grease as well.
Article continues below advertisement
Keep reading to learn more about her hack of cleaning with ketchup, and to discover if this is actually a cleaning method you should try.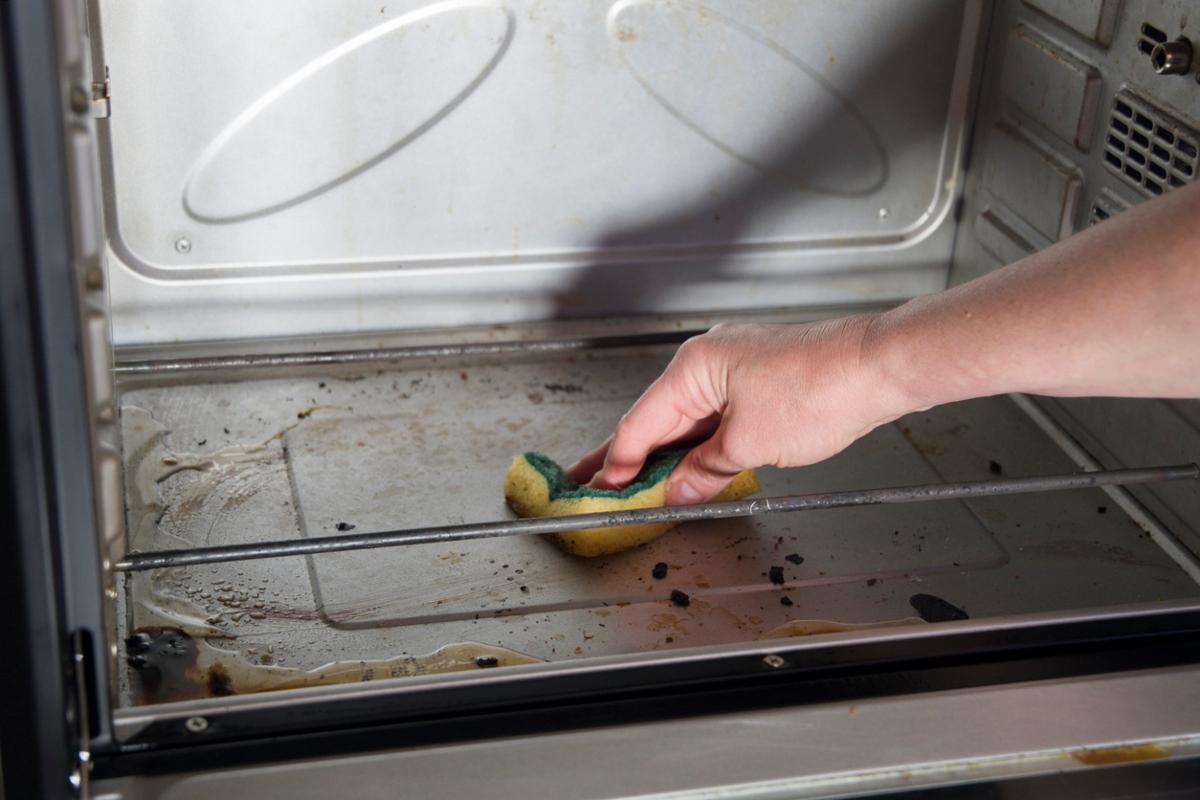 Article continues below advertisement
One woman shows how she cleans silver with ketchup.
In TikTok user KatieKateKatelynn's video of her ketchup cleaning hack, she uses an extremely grimy toaster oven as exhibit A. She starts off the video showing viewers the sparkling clean toaster oven and admits people might not believe it was ever dirty.
She tells viewers she checked YouTube for ideas on how to clean this gross appliance (rather than throwing it out) and after a few videos, she learned about ketchup. She then explains that using ketchup and steel wool to scrub the toaster oven works, and demonstrates on a stained metal cookie sheet.
Article continues below advertisement
When showing the cleaning hack, she says, "You literally just waste some ketchup on it," as she squirts a large amount of ketchup onto the pan. The text says to let it sit for five minutes after spreading the ketchup all over the entire surface. Next, she adds more ketchup, then scrubs it vigorously with the steel wool or Brillo pad. Be aware — this looks like a fair amount of physical work!
Article continues below advertisement
Why does ketchup work to clean silver appliances?
As lots of her viewers commented, the key component in ketchup that makes this cleaning method effective is vinegar. One comment says: "I'm sure it's just taking advantage of the vinegar in ketchup. I use vinegar and baking soda or salt and a lime." Another was annoyed by the video: "It's the vinegar. I can't believe I just wasted time watching this."
Those of us who are used to cleaning with natural products like vinegar probably quickly arrived at the same conclusion. However, some commenters worried over the safety of consuming ketchup:
"Is no one else alarmed ketchup can do that"
"Literally gasped! Also wondering if I should not be eating ketchup?"
"Should we be eating ketchup?"
Rest assured, eating ketchup is fine.
Article continues below advertisement
You can clean a lot of things with ketchup.
Apparently this TikToker isn't the first to discover this cleaning hack. Taste of Home explains that due to the presence of citric acid and vinegar, you can clean cooper, stainless steel, cast iron, brass, silver, and other surfaces with ketchup.
Using ketchup to clean your silver-like appliances and surfaces is taking advantage of a common ingredient, but you might decide to stick with vinegar itself, mixed with water. Personally, the sight of ketchup all over that cookie sheet is pretty unappealing, so I'm happy to use the less-gruesome solution of vinegar plus water for tough baked-on stains.