Spider Plants Might Not Be Toxic to Cats or Dogs, but You Should Still Be Wary
Spider plants aren't toxic to cats or dogs. However, that doesn't mean that the plant should become your pet's favorite snack.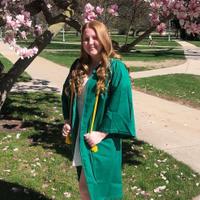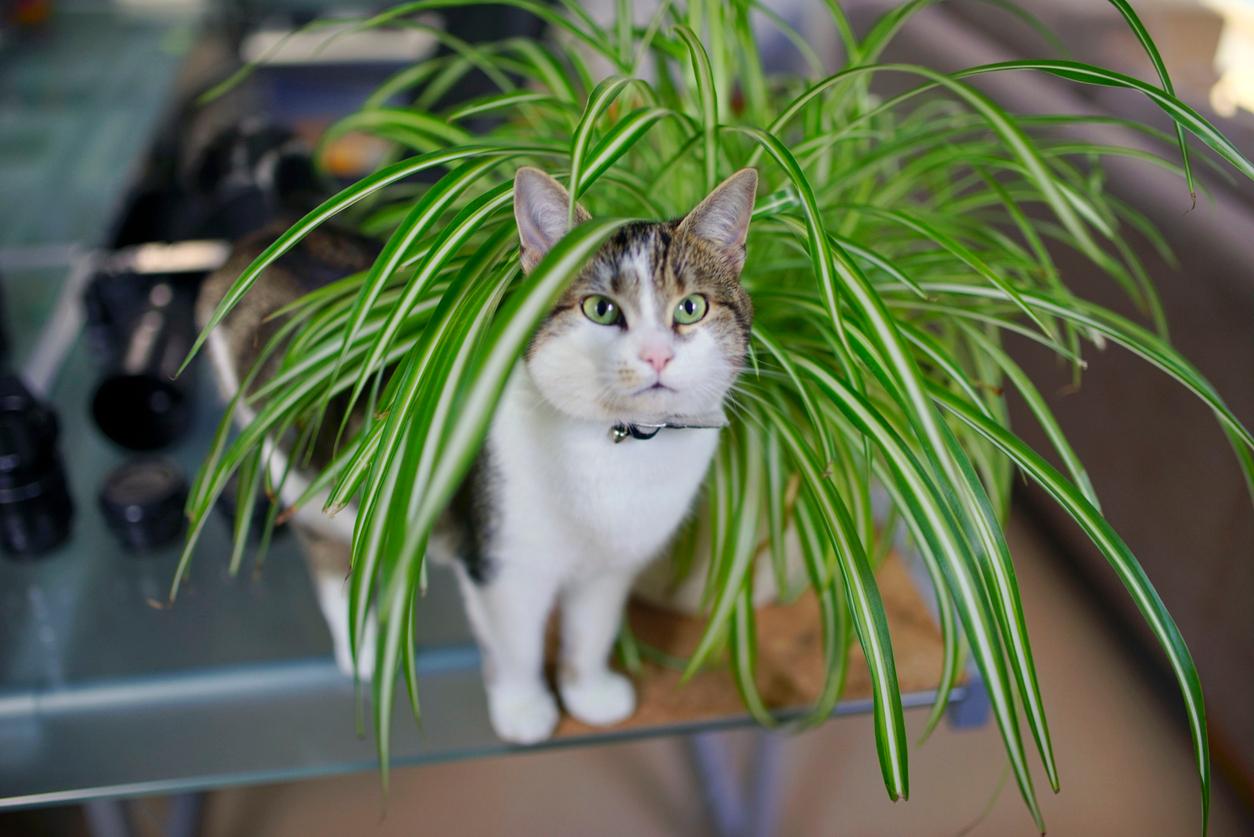 The Gist:
Some common household plants are toxic to cats and dogs.

While spider plants are great for adding greenery to a space, they can present a few problems for pet parents.

Before bringing a new plant into the home, it's essential to ensure it's pet-safe.
Article continues below advertisement
Are spider plants toxic to cats? Believe it or not, many common houseplants can be incredibly harmful to our feline friends, ​​so it's important to research before adding new greenery.
While we often worry about keeping chocolate out of reach and avoiding certain cleaning products, we might not stop to consider the plants in our homes. Keep reading to learn more about how spider plants affect cats and dogs.
Spider plants aren't toxic to cats.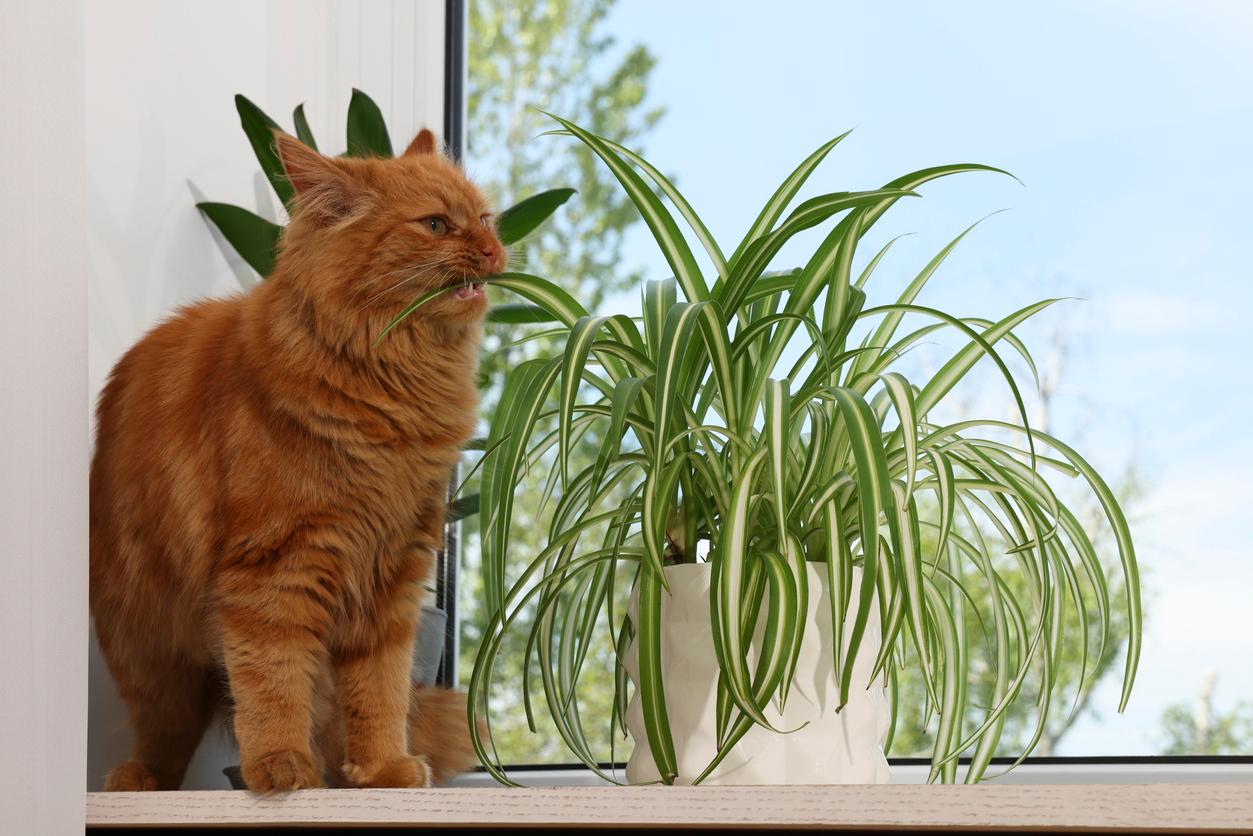 A lot of plants are toxic to cats, but spider plants aren't one of them. However, before you sit back and relax, you should know that they're not entirely cat-friendly, either.
Article continues below advertisement
Plants like lilies, sago palms, hostas, elephant ears (caladiums), and others could result in an emergency vet visit if ingested, according to the American Society for the Prevention of Cruelty to Animals (ASPCA). Even though spider plants won't cause your cat to become extremely ill like the previously mentioned species, they can still present some problems.
If the plant is easily accessible, your cat might be enticed to try it. It's no secret that animals like to munch on grass occasionally, whether it's due to curiosity or just plain, old boredom.
This is especially true concerning spider plants — their flowy appearance might be extra appealing to cats, according to The Spruce. Your pet might decide the plant is a new toy to bat around!
Article continues below advertisement
While it's okay for cats to play with spider plants, you shouldn't let them chow down on the foliage. If they consume too much of the plant, it could give them an upset stomach or cause them to vomit. The plant isn't deadly, but it's best to keep an eye on your pet and keep the plant out of reach.
Are spider plants toxic to dogs?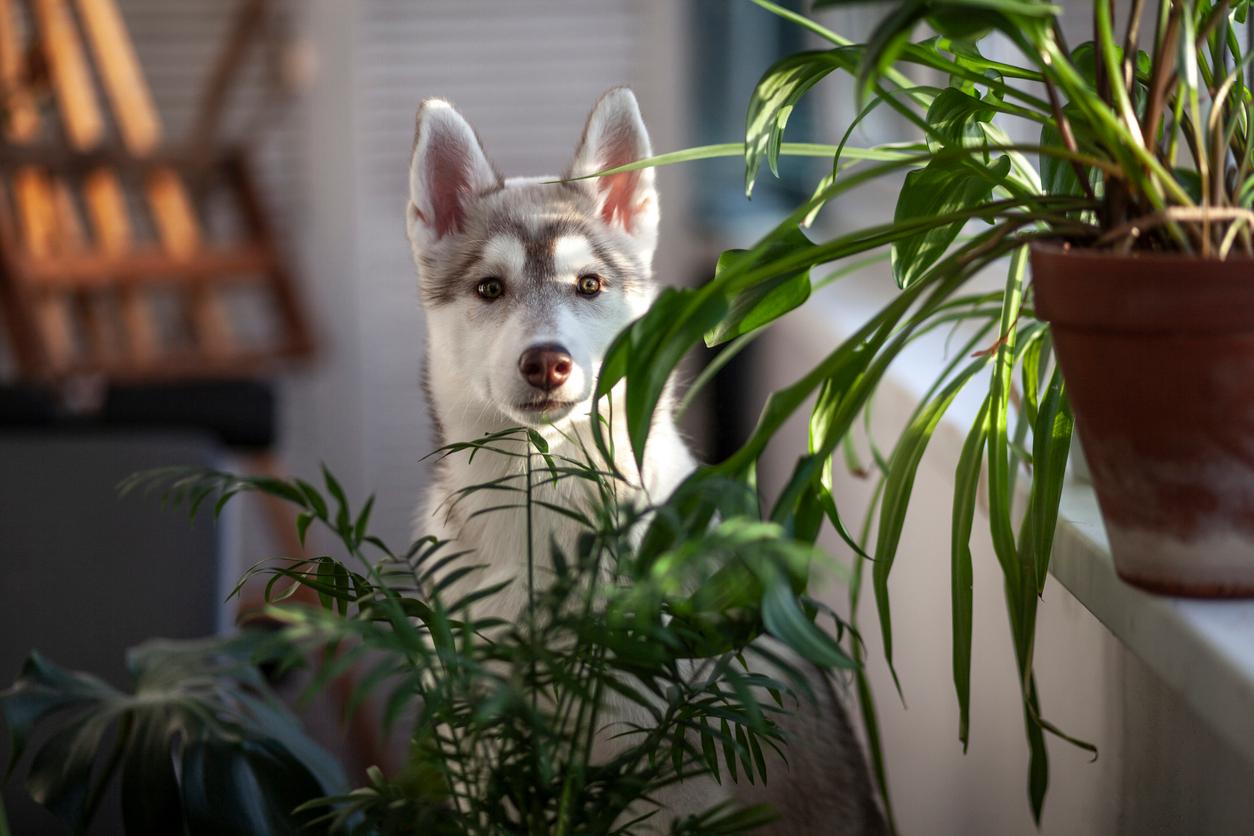 Thankfully, spider plants are dog-safe too. The situation is similar to that of cats — consuming the foliage won't cause your dog serious harm, but that doesn't mean you should let them eat an entire spider plant.
Moderation is key. If your pup decides to nibble on the plant occasionally, a trip to the vet won't be necessary. However, if your pet is prone to devouring anything in sight, you might want to make the plant unreachable or ditch it entirely.
Article continues below advertisement
Using a hanging planter or a tall plant stand is a great way to incorporate spider plants into your space safely. It could also be helpful to determine why your pet is interested in eating the plant in the first place.
For example, they might be bored and looking for mental stimulation or a way to stay occupied, according to eDog Australia. To combat this, ensure they get enough exercise and access to plenty of toys.