These Food Puzzles for Dog Will Stimulate Their Brains and Keep Them Occupied
If your dog needs a little extra mental stimulation, or if they simply need a distraction, there are so many food puzzles that will keep them occupied.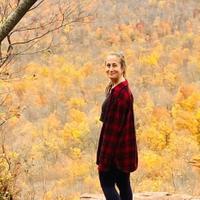 Every dog requires an equal balance of physical exercise and mental stimulation. Physical exercise generally tends to include anything from long walks to a daily trip to the dog park — but what constitutes as mental stimulation? That aspect of their lives is a little different.
Even though your beloved pup probably won't be reading any books or listening to any podcasts anytime soon, food puzzles will keep your dogs stimulated and occupied for up to several hours.
Article continues below advertisement
Why should you consider incorporating food puzzles into your pup's daily routine? And which food puzzles are best for your beloved fur baby? Pet parents, keep reading for more on this interesting category of toys that may prove to play a critical part in your dog's life. It may ultimately change the way your pup thinks, acts, and plays.
Article continues below advertisement
What are the benefits of food puzzles for dogs?
Food puzzles are a growing category of dog toys that prove to provide many benefits for your pet. Vets across the nation recommend them as a great source of educational entertainment.
According to I Heart Dogs, puzzle toys help alleviate boredom, and the mental stimulation they provide tires them out nearly as much as a long walk. They can also provide as distractions for anxious pups, and they can even help stave off dementia — similar to how they say doing crossword puzzles help humans stay sharp.
Some types of dog food puzzle toys can be used for wet dog food, while others can be used for dry dog food, and some can even be set up with training treats. There are so many different varieties of food puzzles, and oftentimes, companies will offer different "levels" as your pup progresses.
These food puzzles will keep your pup stimulated, entertained, and occupied.
Article continues below advertisement
Chewy's Nina Ottosson line of puzzles
Chewy's Nina Ottosson line offers a wide range of dog food puzzles for beginner, intermediate, and advanced pups. Each toy is safe, made from food-safe plastic free of BPA, PVC, and phthalates. And ranging from $13 to $33, they're pretty affordable.
My pup has two of them, and absolutely loves when we take it out from the cabinet, keeping her occupied for up to 30 minutes (though she's about to level up to a more difficult one). Needless to say, we're in the market for a new one.
Article continues below advertisement
Fable's The Game
Pet supply company, Fable, offers a toy called The Game, designed to treat anxiety and keep your fur baby entertained for up to half an hour. The creators behind The Game designed it to mimic the experience of hunting prey, giving them both physical and mental stimulation. And because it can hold up to 1.5 cups of food, it's great for dogs who eat too much or are in need of weight management.
The KONG Wobbler
Made for both small and large dogs is the KONG Wobbler, which gets your pup moving and strategizing. Their goal is to get the treats by batting around the toy, which sits upright until it's nudged, with their nose or paws. Food falls out as the KONG wobbles and spins, providing as an alternative to regular feeding or simply as a means of entertainment, with additional treats.
Once they've gotten all of the treats out, you can unscrew it and fill it up with more, putting it in the dishwasher once they're done.