6 Dangerous Things You Shouldn't Do in a Heat Wave
When heat waves strike, avoid doing these six dangerous activities.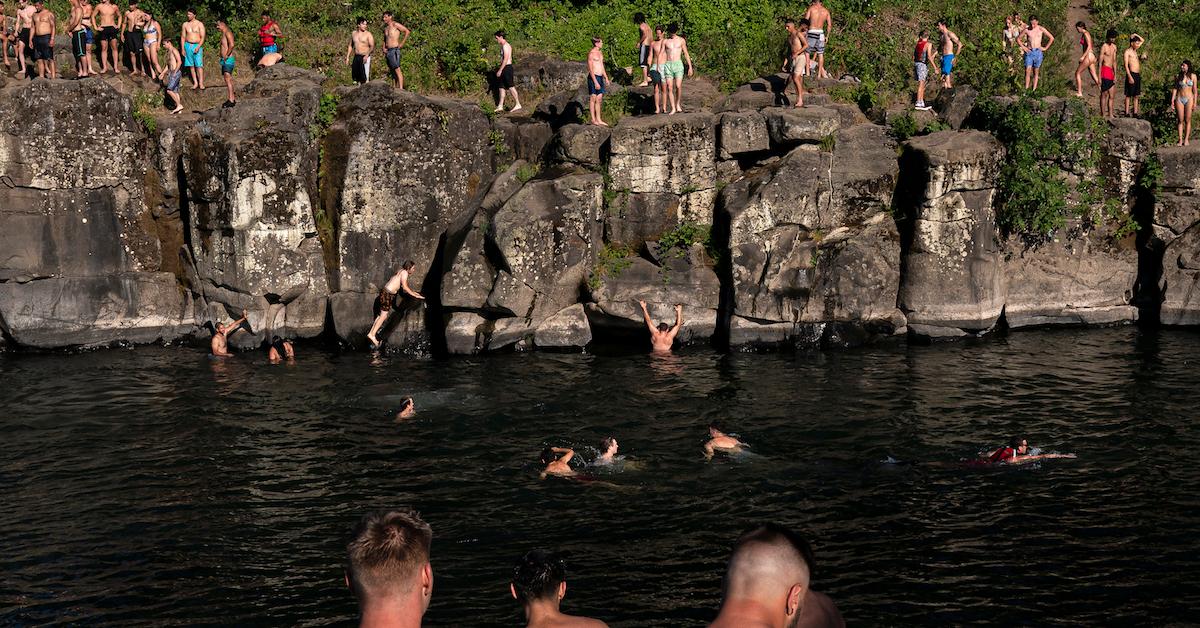 With each passing summer, planet Earth seems to be experiencing longer, more intense heat waves than it had the year before. In some areas — including the PNW this summer — those heat waves have become so serious and deadly that they have resulted in multiple fatalities.
If your area is prone to heat waves, as so many are these days, then it's more important than ever to understand what not to do in a heat wave, and how to prepare yourself for their inevitable arrival.
Article continues below advertisement
What not to do in a heat wave
According to the National Weather Service, heat waves kill more people each year than all the other natural disasters combined. That includes hurricanes, floods, tornadoes, and lightning strikes. You might be asking yourself, why are heat waves so dangerous? It's because most people don't realize exactly how dangerous extreme heat can really be. If you're not paying attention to your own internal temperature, your hydration, or your exertion, the consequences could be dire.
Here are six things you should avoid doing in a heat wave.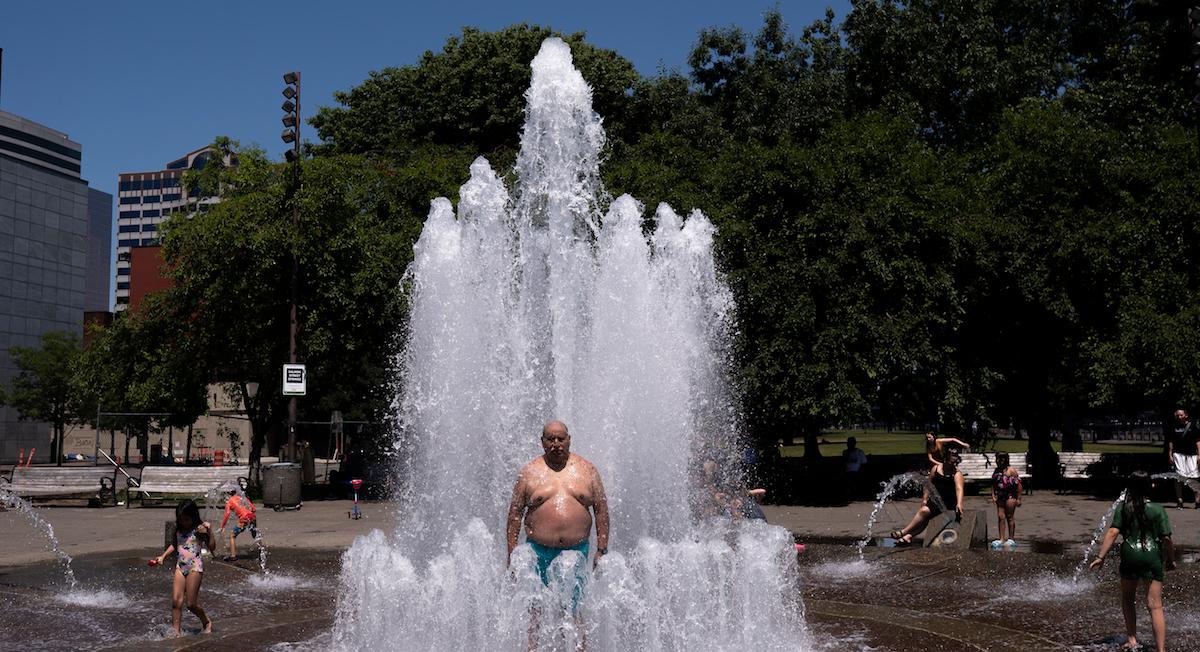 Article continues below advertisement
Don't get dehydrated 
The most important thing to do during a heat wave is to drink water. As it is, most people already don't drink as much water as they should, and that wrong-headed behavior doesn't abate during a heat wave. According to NBC News, drinking at least 2 liters of water a day is the best way to stay hydrated, and if you're sweating profusely, you're probably going to need to drink even more.
When it comes to dehydration, there are several things you should watch out for: dark urine, bad breath, and less elasticity in the skin. If your urine is darker than usual, it means that you aren't getting enough water. Hydrated urine should be clear to light yellow. Bad breath is an indication of bacterial growth in the mouth, and it's an indication that you haven't been making enough saliva. This usually means that you aren't properly hydrated.
Article continues below advertisement
Skin elasticity can be tested via the pinch test. Your skin loses tension when it is dehydrated and will leave a little tent when it's lightly pinched. If it bounces right back, you should be good, but a sip of water probably wouldn't go amiss either.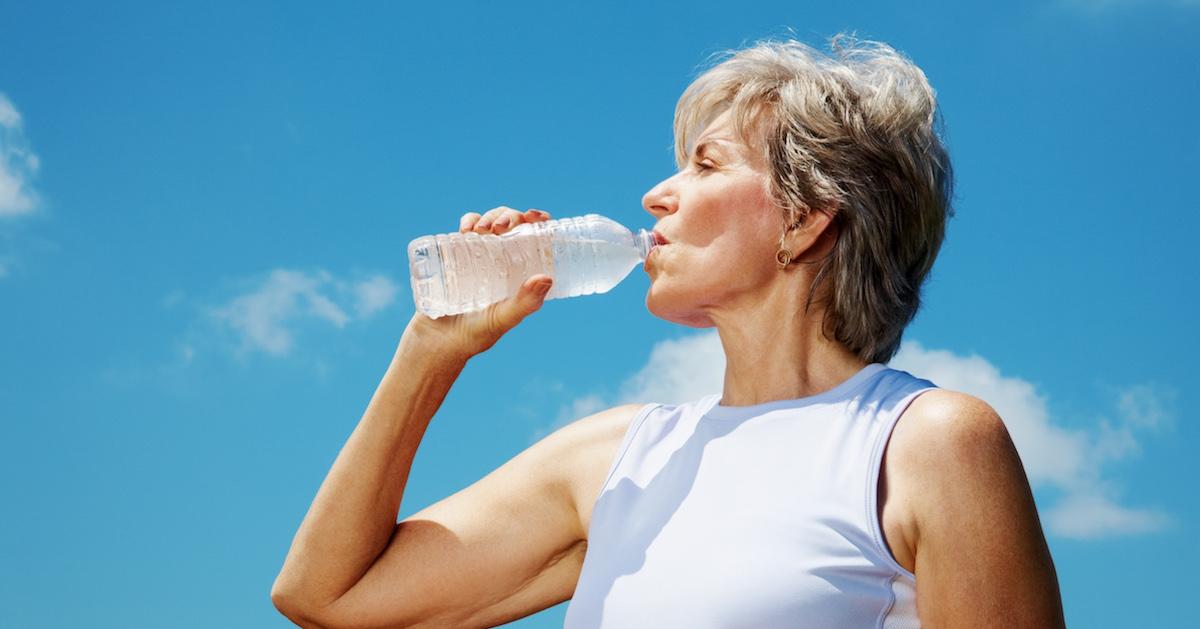 Article continues below advertisement
Don't overexert yourself
This might seem like a no-brainer, but don't push yourself when it's hot outside. Sure, you can go out and enjoy the sunshine, but we wouldn't recommend going on a hike or anything. Recent heat waves have seen temperatures reaching over 100 degrees Fahrenheit in some places. Call us crazy, but that doesn't exactly scream "jogging weather."
According to The Guardian, the more active you are, the more heat your body generates. If you know it's that hot, then don't push yourself. If you feel lightheaded or notice your head pounding, try and take a breather to cool off. HowStuffWorks also recommends using a buddy system if you're working in the heat, just in case you're too addled to notice how faint or confused you might be feeling.
Article continues below advertisement
Avoid going out during the hottest part of the day
If you must keep up with your workouts, try to do so during the morning or evening hours when it's cooler outside. In the most severe heat waves, it pays to be cautious about any time you have to spend outside. Heatstroke and exhaustion are the real killers, and according to Bob Vila, they can strike even when you aren't doing anything particularly strenuous.
If you're at a barbecue, work, or an otherwise unavoidable outdoor activity, make sure to stay hydrated and out of the sun as much as humanly possible. If you're around others, be sure to keep an eye on them as well. You never know who might need your help. If temperatures spike and people start feeling sick, you might have to move the party to an indoor or air-conditioned space.
Article continues below advertisement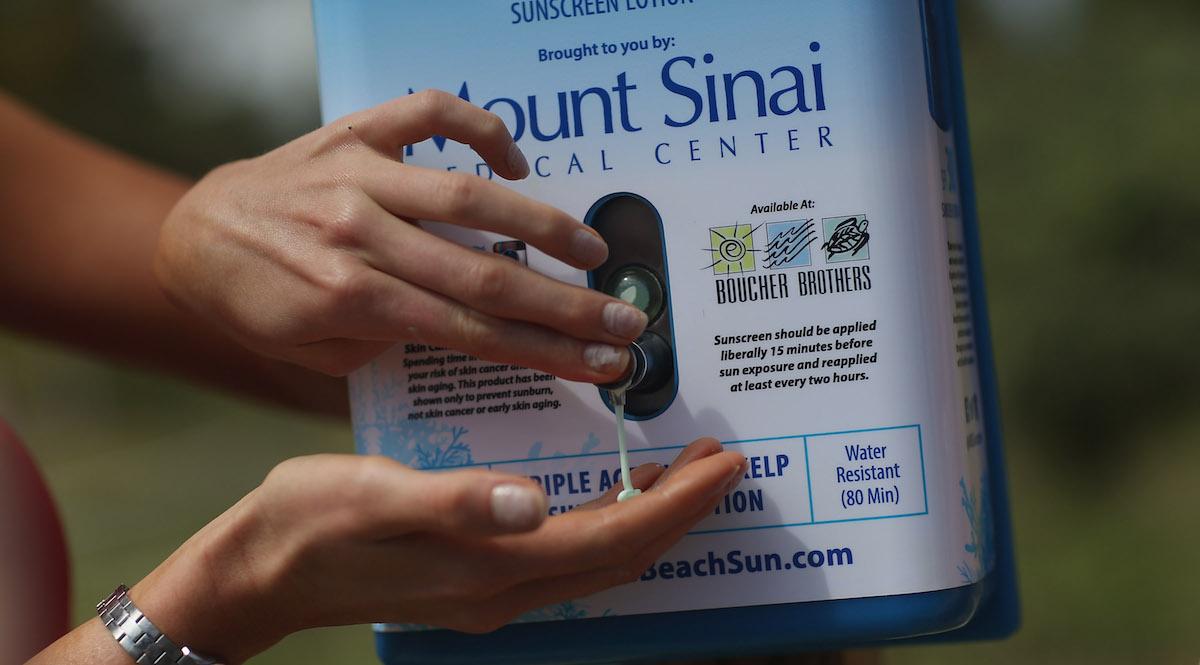 Don't dress improperly
If it's over 100 degrees out, you probably don't need your hoodie. Please dress appropriately in loose, light-colored clothing. If your skin is exposed, be sure to apply and reapply sunscreen for as long as you're outdoors. According to HowStuffWorks, choosing moisture-wicking and UV-protective clothing are great ways to absorb sweat and cool you off, even if you're outside for a prolonged period. You can also opt for a wide-brimmed hat and sunglasses for extra UV protection.
Article continues below advertisement
Don't be caught unprepared
If you know a heat wave is coming, make sure you're prepared. The Old Farmer's Almanac recommends checking all air conditioning units and HVAC systems for clogs and proper insulation prior to any approaching heat wave. You should also be sure that all your first-aid kits and emergency disaster kits are loaded up and readily available in case of an emergency.
Make sure your home has plenty of access to water and keep some bottled water handy in case of a drought. If you own a generator, make certain that you have enough fuel in case of a power outage.
Article continues below advertisement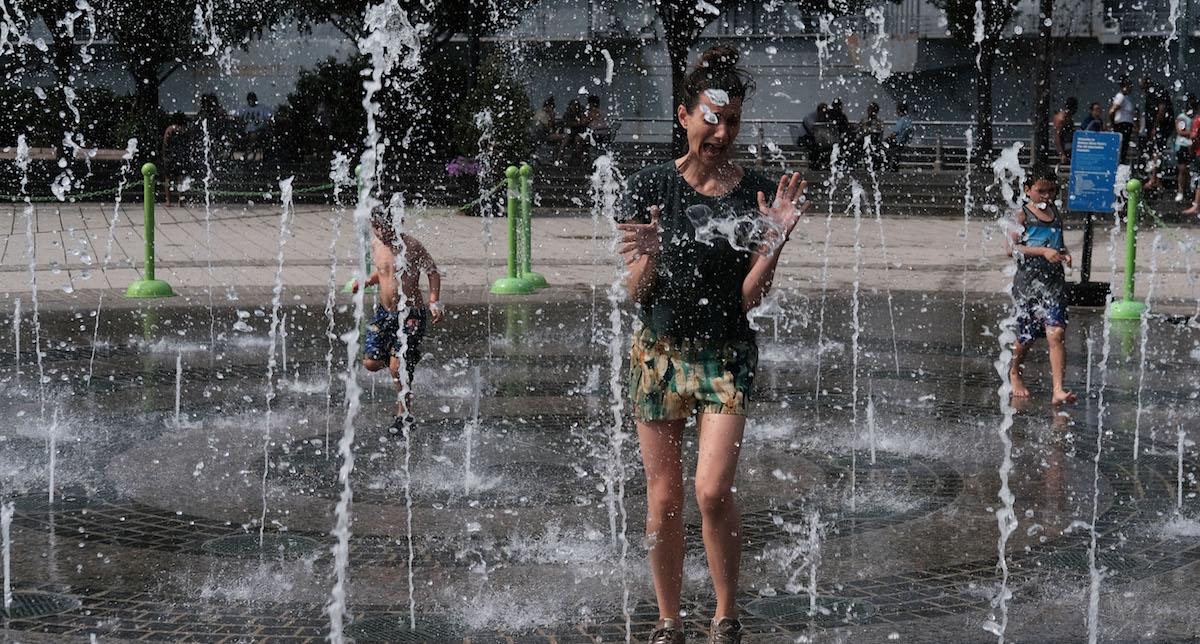 Avoid dehydrating foods and beverages
In order to stay hydrated, avoid drinking any alcoholic, caffeinated, or sugary beverages. You may be tempted to crack open a beer or soda, but according to MedicineNet, many of these beverages can act as diuretics and will promote dehydration even as they quench your thirst. Backyard barbecues notwithstanding, try not to eat big meals that are high in protein. As noted by The Kitchn, those types of foods can increase metabolic heat, which warms the body up even more.