4 Easy Steps To Make Your Workout Better For The Planet
Believe it or not, some exercise routines are kinder to the planet than others. Here are four tips to ensure a green workout.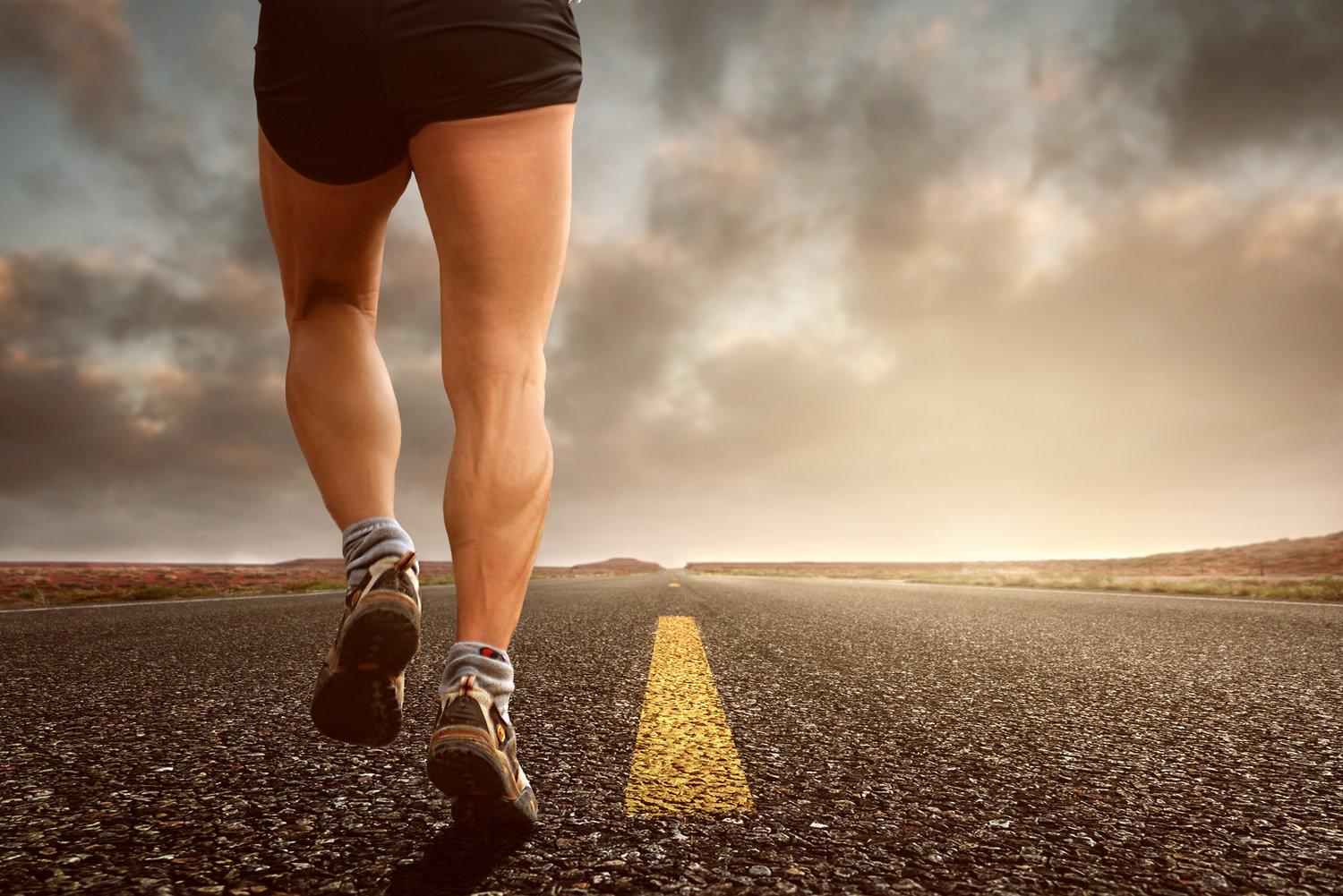 We know what you're thinking — it's hard enough to factor in enough time or energy in a day to workout, let alone worry about if your routine is environmentally harmful. Working out is a form of release, a way to clear your mind from all outside stressors. But, the reality is that mindful exercise is contributing to pollution, waste and consuming resources. Continue reading and find out 4 eco-friendly no brainers that ensure a more enjoyable, green workout.
Article continues below advertisement
1. Take it outside
Eliminate automobile transportation whenever possible, and even then, strive to carpool with a workout buddy. If you prefer exercising at a specific location, walk there and add it to your workout routine! Gym facilities are not traditionally green-minded, but there are "eco-gyms" for those of you who favor workout centers. If there isn't one in your area, don't fret. Before joining a gym, inquire about their standards - do they have recycling bins; do they use harmful cleaning chemicals; do they leave their machines plugged in, generating energy over night, even when they are not in use?

Avoid these deal breakers completely by just exercising outside. This will give you a chance to see new sites, experience nature hands on and it actually improves mental health. And added bonus - there's no membership fee. A study from Glasgow University concluded that participants who exercised outside experienced a "50 percent greater positive effect on mental health than going to the gym."

There's a lot of our world to see; exercise in nature and experience its beauty.
Article continues below advertisement
2. Green your workout wardrobe
A simple way to create a eco-friendly workout is by purchasing organic exercise clothes. Hemp is an ideal active wear material. On top of its breathable nature, it is long-lasting and repurposable. RUMI X manufactures their workout clothes with sustainable resources. They use recycled plastic bottles, upcycled coffee grounds and water-based ink dyes to create their apparel and support their love of the planet.
Meanwhile, Champion is launching a new line on April 22 called Natural State Reverse Weave. The line includes tees, hoodies, crew-neck sweatshirts, joggers, and shorts are made from recycled polyester fibers that are made with minimally processed fabrics and all-natural dyes.
Once it's time to upgrade your gym shoes, celebrate by donating or recycling them! The Soles4Souls charity collects shoes and donate to places in need all over the world. On the other hand, Nike's recycling program, Nike Grind, refurbishes worn shoes into various projects ranging from playgrounds to training facilities. If you're in the market for new footwear, consider Adidas' Parley collection made with plastic from the ocean, and made possible by the nonprofit, Parley for the Oceans. No ensemble is complete without accessories. I'm talking about a reusable water bottle. Ditch the plastic, single-use bottles for something that will actually want to make you stay hydrated.
Article continues below advertisement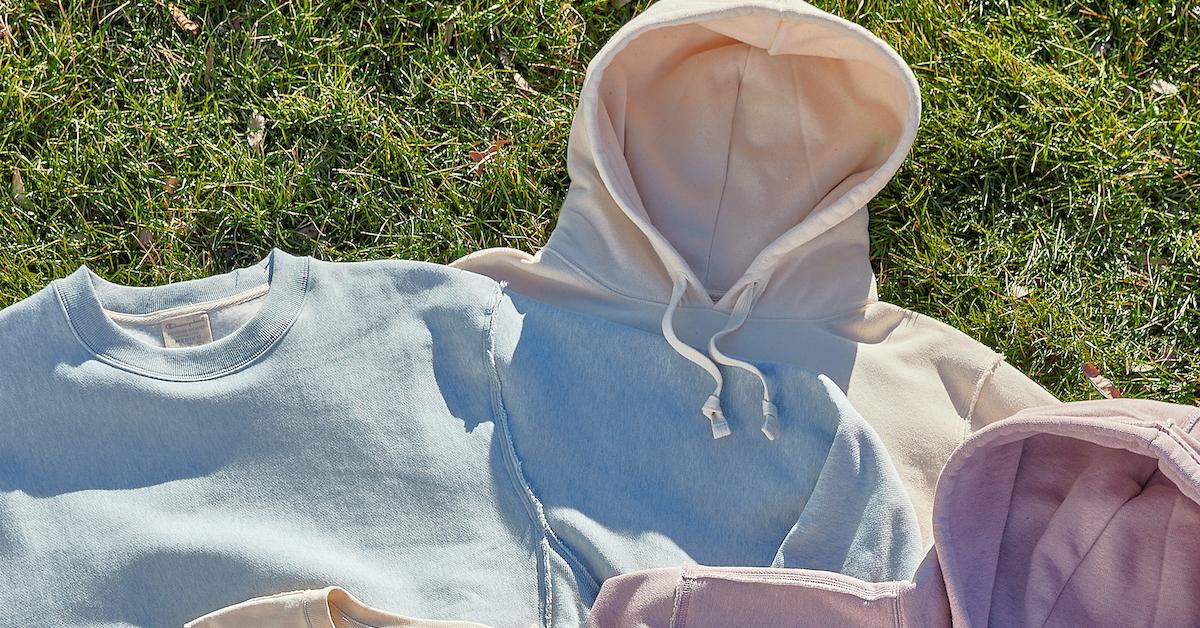 3. Be mindful of your pre/post workout meal
It's not always about what you leave behind that can harm the earth, what you consume also has its effects. A lot of energy-inducing foods are not as green as they could or should be. Changing up your workout diet can reduce massive amounts of waste by purchasing locally processed foods, choosing organic supplements and making your own energy bars.

By staying local, you eliminate the fuels wasted through food transportation. This is just another way to reduce your carbon footprint. Organic food and supplement options are always best. Organic production decreases the potential for harmful pesticides and chemical use. Organic supplements are just better for you. They make it easier for your body to receive the vitamins and nutrients you desire, while providing a more environmentally conscious option. A recent trend going around is homemade granola and energy bars. This way you never have to question what's actually in those little bars our workout depends on. You will save money and waste by eliminating individual packaging. You can find five simple recipes for DIY newbies here.
Article continues below advertisement
4. Workout for an environmental cause
One of the easiest ways to go green and feel better about yourself is to center your active pursuits around environmental causes. Environmental volunteering is a perfect way to merge your love for nature and exercise. These nonprofits provide a no-hassle way to meet like minded people and make a difference:

: WWOOF gives volunteers the opportunity to work with organic farmers for a sustainable tomorrow. Get your hands dirty and find an organic farm near you.

: Build a hiking trail while experiencing a stunning view, working out doesn't get much better than this.

: There is a plethora of volunteer options with American Rivers. All opportunities make an impact on our rivers.

Article continues below advertisement
Run a marathon for an environmental cause; lead a hike through a national forest; participate in an ocean cleanup - whatever you do, do it for the betterment of our earth.
Matthew Hollis is the President of Elytus, an innovative waste management company committed to helping their clients #wastenothing. To learn more about Elytus, visit the company on the web at www.Elytus.com or on social media @Elytus.