The Easiest Way To Throw Your Own Zero-Waste BBQ
An eco-friendly BBQ is totally possible.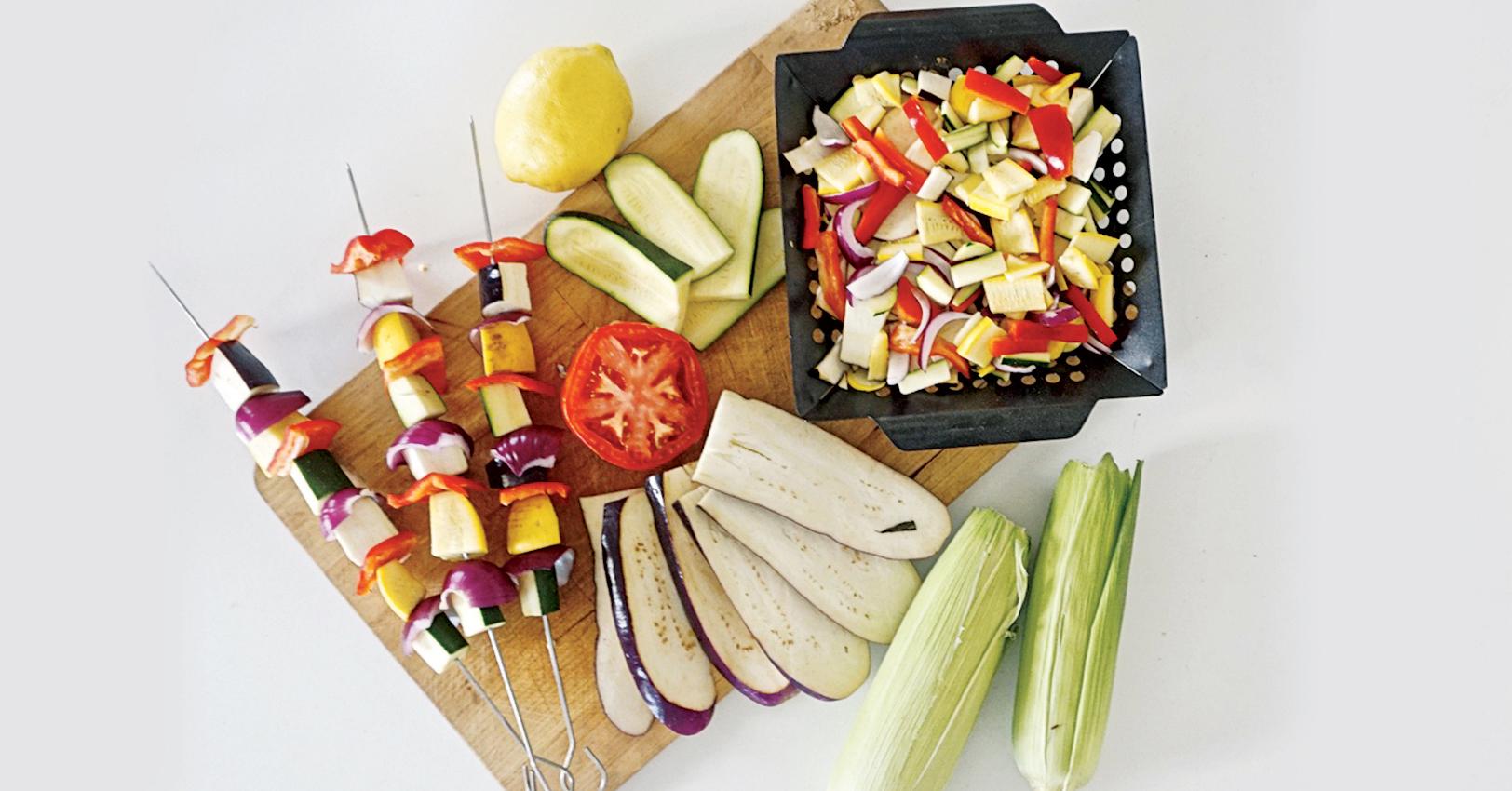 The weather is getting warmer, the days are getting longer, the rose is flowing, and this can only mean one thing: backyard BBQ season is here.
Article continues below advertisement
It's time to fire up the grill and invite over your closest pals. We have Memorial Day, 4th of July, Labor Day and, if you're like me, every other Saturday. Backyard BBQs are my jam.
I have a BBQ dress ritual. Every year, I buy one summer party dress. I like to hit up a local consignment shop because it's guilt free. Shopping secondhand is great for the environment because it requires no new resources and it's pretty inexpensive. Happy wallet, happy mama earth.
Article continues below advertisement
Beyond shopping secondhand, there are so many ways to have a more sustainable backyard party.
Ditch the disposables.
Article continues below advertisement
You gotta lose the paper plates and plastic forks. Did you know it takes 8 gallons of water to make one paper plate?
On face value, it would appear that throwing a plate away would save water, but you have to look a little deeper. Waste is like an iceberg. You only see the tip — most of it is created in the upstream.
Article continues below advertisement
Use your real plates, real cups, real flatware, and cloth napkins. I promise, it's way easier than it sounds.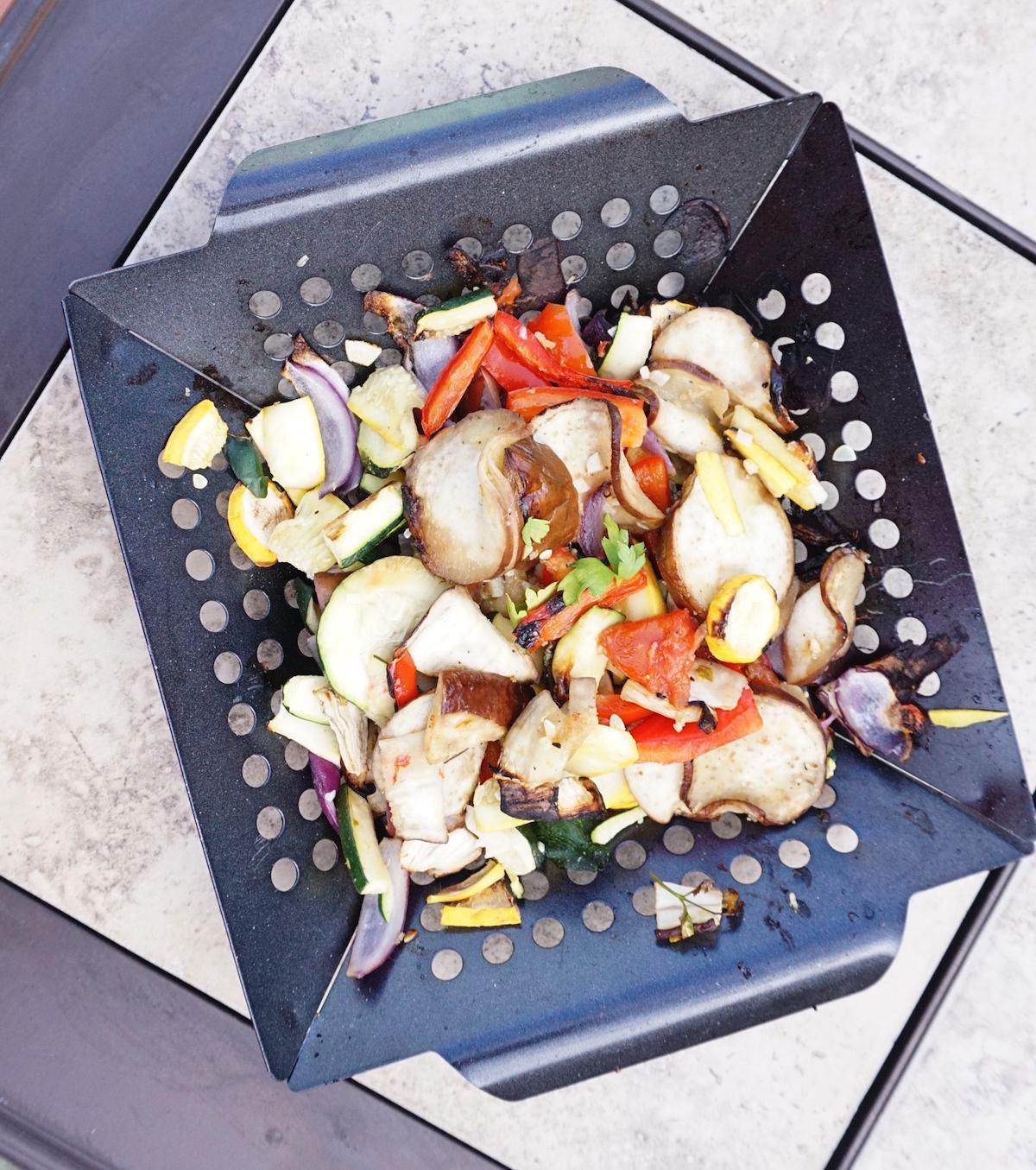 Article continues below advertisement
Start the party with an empty washing machine and an empty dishwasher. When the party is over, all you have to do is load the dishwasher, throw the cloth napkins in the washing machine, press the start buttons, and go to bed. When you wake up, everything will be clean. Just make sure to run the dishwasher full, to keep your carbon footprint low.
Cleaning up after parties with reusables is always much faster than parties with disposables because reusables command respect.
Article continues below advertisement
When people have disposable items, they will set them down, forget about them, and grab another. When people have reusables, they hold onto it. They set it in the sink when they're done. People are almost scared to use cloth napkins. I promise, a party with reusables will be the cleanest party you've ever thrown.
If you don't have a dishwasher like me, utilize all of those friends that offer to help. Seriously — they want to help so let them. Drop your pride and have some fun washing dishes together. Some of my favorite memories are jamming out to tunes and drying dishes after the party is over.
Article continues below advertisement
Go heavy on the vegetables.
BBQs seem to revolve around meat, but meat is really carbon heavy. Make the veggies the star of the show, and use meat as a side dish. Grilled veggies are to die for and so plentiful during the summer.
Article continues below advertisement
Hit up your local market to grab local, fresh produce. When you're making simple meals, like grilled veggies, you want to have the best ingredients. By shopping at the local market, not only are you supporting your community, you're also likely getting a product with superior quality.
After veggies are picked, they start to lose flavor and nutrition. When you buy from the farmers market, the veggies are often harvested the day before, allowing for peak flavor. Plus, you're greatly reducing your carbon footprint because buying local reduces travel time and emissions.
Article continues below advertisement
My go-to main dish for BBQs are kebabs. I have a set of 12 reusable kebab sticks that are perfect for parties.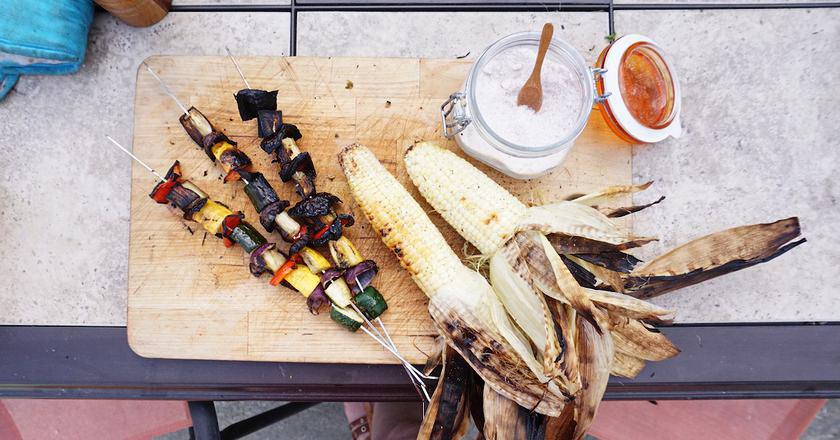 Article continues below advertisement
To start, cube summer squash, zucchini, eggplant, and separate them with a slice of bell pepper and purple onion.
Brush the kebabs in a mixture of garlic paste and olive oil, and let the grill do its job. The flame-licked veggies will start to caramelize while maintaining a little bit of crunch. With these kebabs, you won't even miss the meat.
Article continues below advertisement
For dessert, I love to grill peaches. Slice them in half, brush with olive oil, and place face down. You'll get some gorgeous grill marks. Top with coconut ice cream. If you're feeling a little adventurous, garnish with mint and some balsamic vinegar. You can thank me later.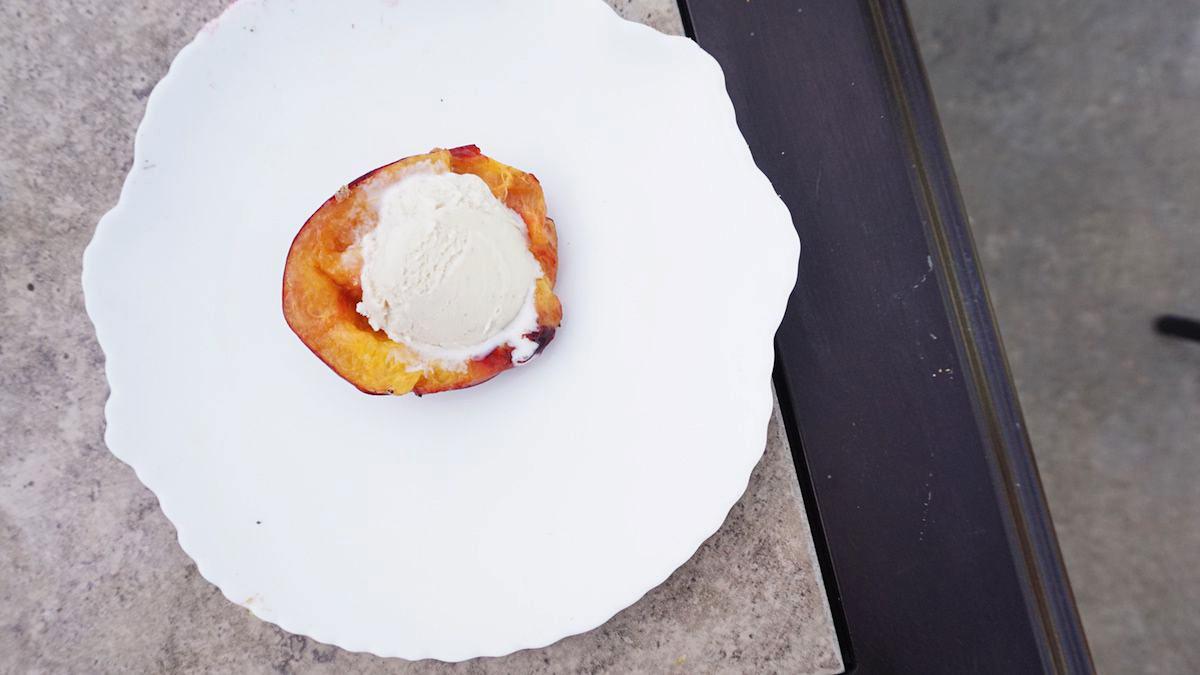 Article continues below advertisement
Don't let food go to waste.
Article continues below advertisement
So make sure that you're saving leftovers. I like to keep old pasta jars and olive jars so I can fill them up with leftovers and send them home with guests. By doing this, you're avoiding throwing more food into the landfill.
Article continues below advertisement
So also make sure your compost bin is clearly marked, and that your friends know where the compost bin is located! Make an announcement at the party. This is a great time to tell your friends all about eco-friendly living.
Food takes a lot of resources to grow, and I'm always looking for creative ways to use up my edible food scraps before composting them. Strawberry tops are incredibly tasty. You can make a flavored water or throw them in a batch of sangria.
I also love to turn my broccoli stems into a delicious slaw. Peel away the broccoli stems and then julienne them. Toss with equal parts shredded carrots, purple cabbage, and red bell peppers. Add in a little bit of oil, vinegar, salt, and pepper and you're in for a rainbow slaw that's a perfect BBQ side.