8 Uses for Beer Other Than Drinking
Make use of your beer without drinking it with these zero-waste ideas!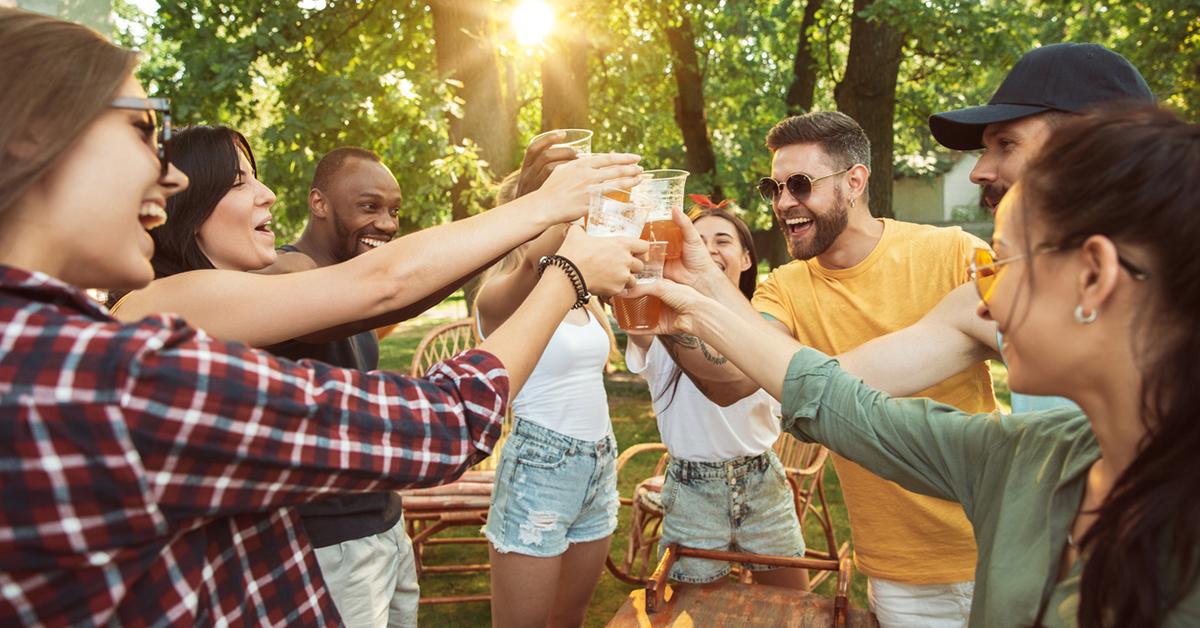 Maybe don't tell the brew snob in your family, but surprisingly, there are a lot of alternative uses for beer other than you know, drinking. While it's the fan-favorite accessory at a football or basketball game and the star of every house party with a keg, beer can do so much more than just get you drunk.
Article continues below advertisement
Hear us out — beer is actually pretty crafty. (Get it?) In fact, it's pretty great when you find out just everything that beer can do. From using it around the home (it comes in handy more so than even vinegar or baking soda, at times!) to adding it to your daily skin and hair care routine (um, what?!), beer has so many uses that you might want to buy an extra case the next time you're at the liquor store.
Keep reading for eight uses for beer other than drinking.
Kill a Slug
This tip is one for the ages; in fact, you might even remember your parents doing this in the backyard when you were little. Slugs have a nasty, slimy way of making a home for themselves on your back patio or sidewalks, especially during the warmer summer months. And if you're walking around barefoot, chances are, you're going to step on a slug sooner or later.
Article continues below advertisement
With beer, you can either target individual slugs or take more preventative measures. Dig a hole in your yard and place a half-filled cup of beer in the hole. (Alternatively, you can put out a few little plates or saucers of beer, placing them around your yard.) The scent of beer is enough to knock a slug dead, but if they get as far as falling into the cup, they'll definitely meet their fate. More slugs in cups of beer means less slugs to step on during your backyard BBQ.
Polish Pots
Move over, pot scrubbers. Thanks to the high volume of acidity in beer, ale actually comes in handy for polishing pots or anything else that's rusty or dull. You can use this trick to keep your pots and pans looking shiny, but it also works for shining up jewelry, too.
Article continues below advertisement
Remove Coffee Stains
Most instructions for removing stains sustainably require ingredients like vinegar, water, and a gentle dish soap. (In some cases, white wine can even get out red wine! Who would've thought?) But did you know that beer can also work as an effective (and sustainable) stain remover?
Beer can efficiently remove coffee stains. All you have to do is pour a few drips over the coffee stain and rub it in. If it doesn't work the first time, repeat the process until the stain gets lighter. After a few tries, it should dissipate altogether.
Article continues below advertisement
Extinguish a Fire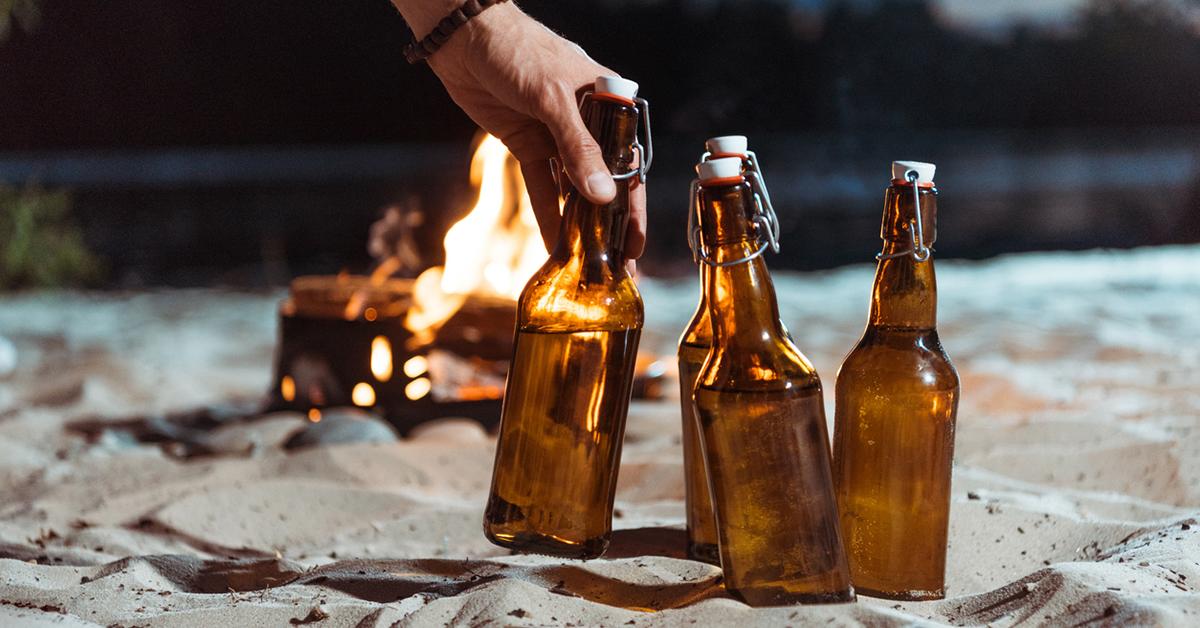 Whenever there's a campfire or a bonfire, there's usually a beer not too far away. That's actually a really good thing, especially if things get out of control. Beer can extinguish a fire, but you'll have to shake the can up first. Open it and let it spray all over the fire. Of course, if you have a safer option — like a fire extinguisher — that's your best bet. But it's a good tip to know in a pinch.
Homemade Beer Bath
Wait, what?! You might not be able to get past the stickiness, but beer actually contains a lot of antioxidants that can result in healthier skin. To make your own beer bath, add two tablespoons of coconut oil, 1-2 cups of Epsom salt, then pour a can of room temperature beer into the bathwater.
Stir the bath mixture altogether, then sit in the bath like you normally would. The following day, you might just notice a glowing look to your skin!
Article continues below advertisement
Add It to Your Shampoo
Beer doesn't just do wonders for your skin if you take a beer bath; you can also implement beer into your hair care routine, too. Instead of bringing a can of beer in the shower with you — you know, for the tried and true shower beer when you're pregaming before going out — boil ¼ beer in a saucepan.
This will cause the alcohol to evaporate, leaving behind only the antioxidants and ingredients that will leave your hair looking silky and shiny. Add the ¼ cup beer to your normal shampoo and shampoo your hair as you would regularly. You'll notice your hair is so much shinier even after just a few treatments!
Article continues below advertisement
Stimulate Plant Growth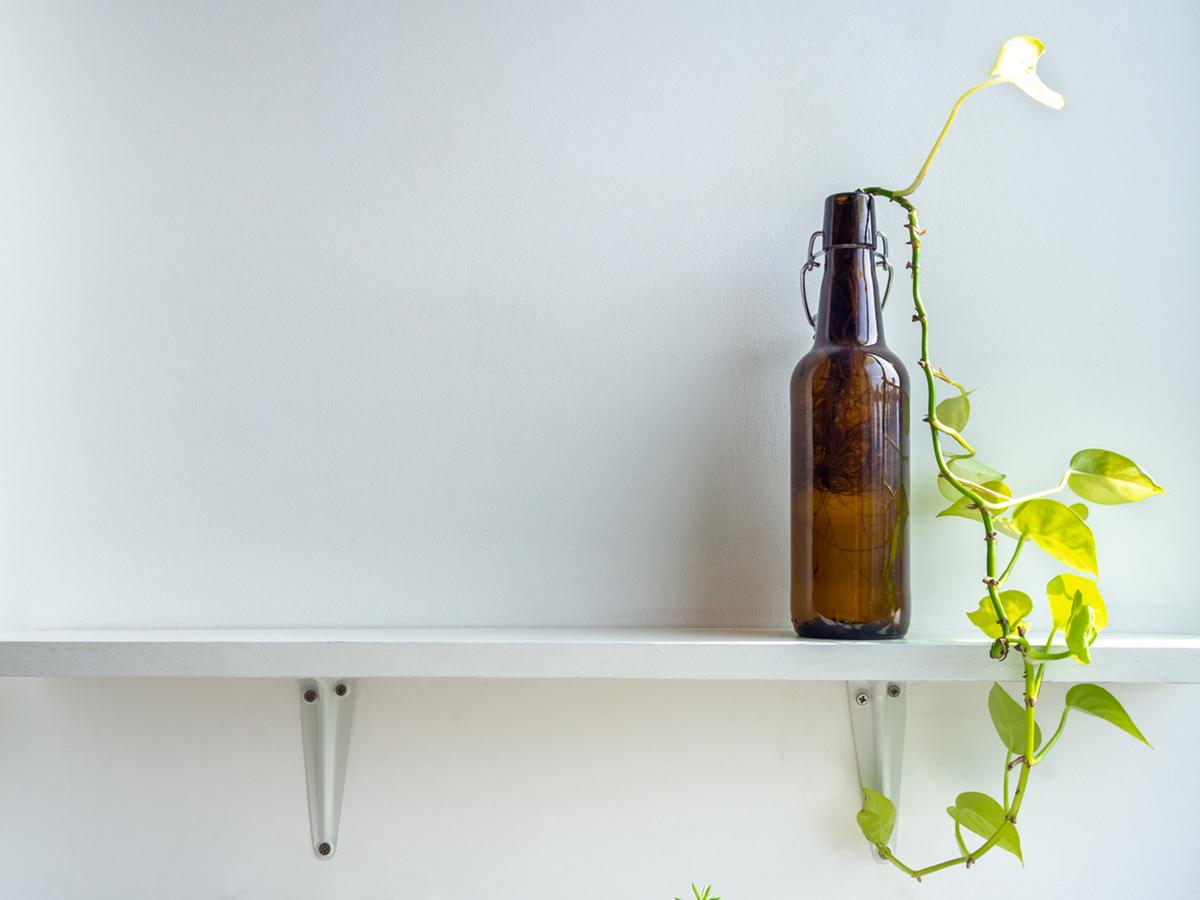 Though beer is powerful enough to kill off slugs, it has the exact opposite effect on plants. Put a can of beer in a reusable spray bottle, then use it to spray any plants that may be subjected to fungi growth. It even works on your lawn, too! Spray the brown spots on your lawn and you'll notice the grass growing back in those spots in no time.
Cook With Beer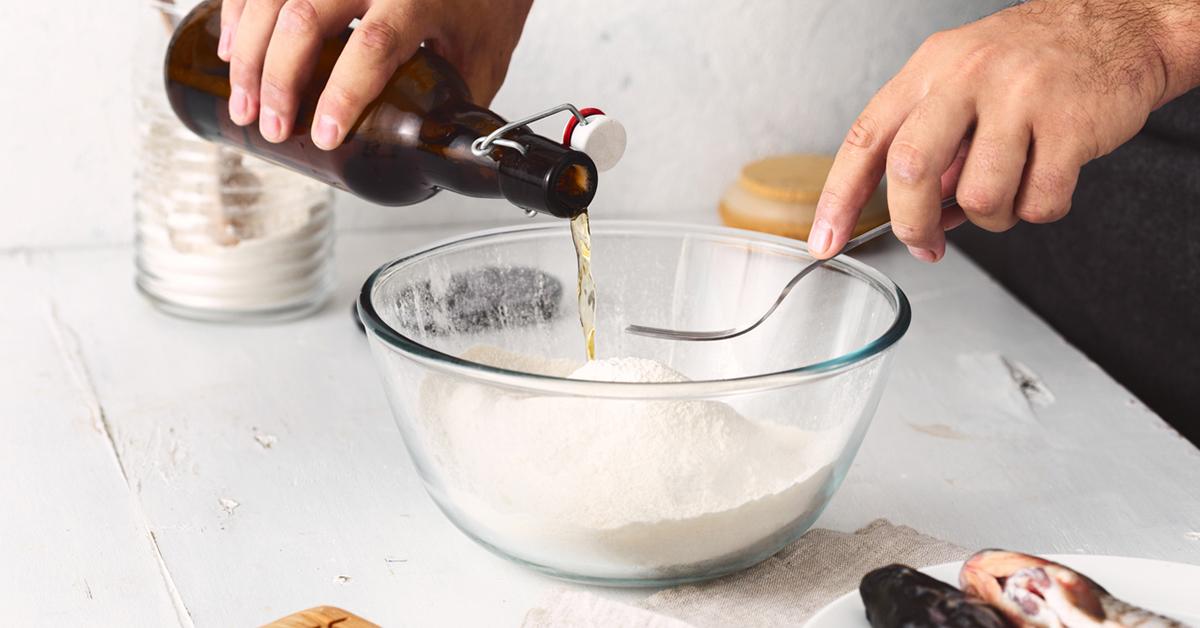 In addition to its unexpected uses around the house and in your haircare and skincare routines, you can totally cook with beer, too. Beer is most often used in cooking to add flavor to meat — sorry, vegans and vegetarians — but it can also be used to steam seafood. And trust us, cooking with beer is a really good idea because not only does it add a lot of flavor, but it's also been proven to reduce carcinogen production when grilling. #YoureWelcome!
But the grill is hardly where beer's cooking skills end. You can also add beer to your… drum roll, please… breakfast recipe! Yes, adding beer to your morning pancakes might seem unconventional but it actually makes for fluffier waffles, so hops to it!