How Does a Product Become EWG Verified? Here's What the Mark Stands For
What is EWG verified? EWG is a non-profit organization publishing research, consumer guides, and others. But what does the EWG mark stand for?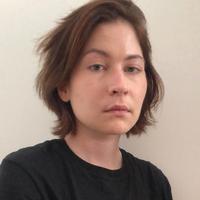 Founded in 1993 by Richard Wiles and Ken Cook, the Environmental Working Group (EWG) publishes research and educational materials on agricultural development, consumer goods, toxic chemicals, and other topics.
The Dirty Dozen and the Clean 15 lists are perhaps their best-known and most-read publications, but the EWG also produces cutting-edge product recommendation lists promoting cosmetics and cleaning products, home goods, and others.
Article continues below advertisement
The EWG mark is awarded to products that meet the criteria outlined by the EWG.
Products to receive the EWG mark must meet three criteria.
They cannot contain ingredients listed on the EWG's Unacceptable List (aniline, hydrazide, and atropine were just some of the chemicals that made it to the 1081-page long list published in 2021), must transparently disclose the ingredients used on the product label, and rely on good manufacturing practices.
Article continues below advertisement
The latest personal care products to have gained the EWG's stamp of approval include Epicutis HYVIA Creme, Lunalis Hydra Renewal Cream, and Henry Rose Fragrance Sheep's Clothing. Brands the EWG promotes include the Soap for Goodness Sake, Carina Organics, TRESemmé, and many others.
The EWG puts forward product recommendations for sun care, skin, hair, and nail products, alongside makeup, fragrance, oral care, and babies products, and men's grooming. Despite the sheer volume and breadth of their work, the EWG has come received considerable criticism over the years.
Article continues below advertisement
The EWG's findings may be tainted by commercial interests, a 2016 article by Forbes states. According to the outlet, the methodologies the EWG rely on when it comes to the evaluation of fast-moving consumer goods does not stand up to scrutiny. What's more, there are concerns about the links the nonprofit may have to the companies whose products it promotes.
Article continues below advertisement
The article focuses on the EWG's ability to assess food products. Its other activities haven't escaped opprobrium either.
"Unbeknownst to consumers, [the EWG] are heavily funded by the organic lobby," a blog post by The Eco Well claims. "For example, in the fiscal year of 2015, they raised nearly $13,7 million and spent $12,5 million, with their president Ken Cook earning $289,022 in reportable income. Their certifications are not cheap for brands, but they've got such a rapport with consumers, even larger companies like Procter & Gamble with Herbalescense, are jumping on the bandwagon."
Article continues below advertisement
A think piece by Activist Facts cites a July 2010 sunscreen guide by the EWG to illustrate the crux of the problem. The sunscreen guide focuses on the potentially harmful affects of retinyl palmitate.
Article continues below advertisement
"A particularly troublesome regulatory gap involves a vitamin A derivative called retinyl palmitate, often found in sunscreens and other products used on the skin For some years, government and independent scientists have been investigating this chemical as a possible photo-carcinogen – meaning that it may speed the development of skin tumors and lesions on sun-exposed skin," the report by EWG holds.
As Activist Facts points out, however, retinyl palmitate is a derivative of retinol or Vitamin A. Quoting an article, Joe Schwarcz from the Montreal Gazette, Activist Facts reminds us that not only is retinol good for the skin, but it is hardly ever found in sunscreen products in large enough quantities to pose harm to consumers' well-being.
Article continues below advertisement
As Schwarcz argues, the dubious study EWG may put some people off from using sunscreen – which is a great deal more dangerous than using a product that contains a percentage of retinyl palmitate. In other words: the guides by EWG are a good start. Do consider consulting alternative resources if you want to make an informed decision.
Green Matters' new book, Green Living, is the perfect guide to living an eco-friendly lifestyle for people at every stage of the process. You can order Green Living here.