Our Eco-Friendly Spring Cleaning Guide For Earth Day
If one of your Earth Day goals is to keep your home clean with clean products, we've compiled a complete guide to sustainable products for your home.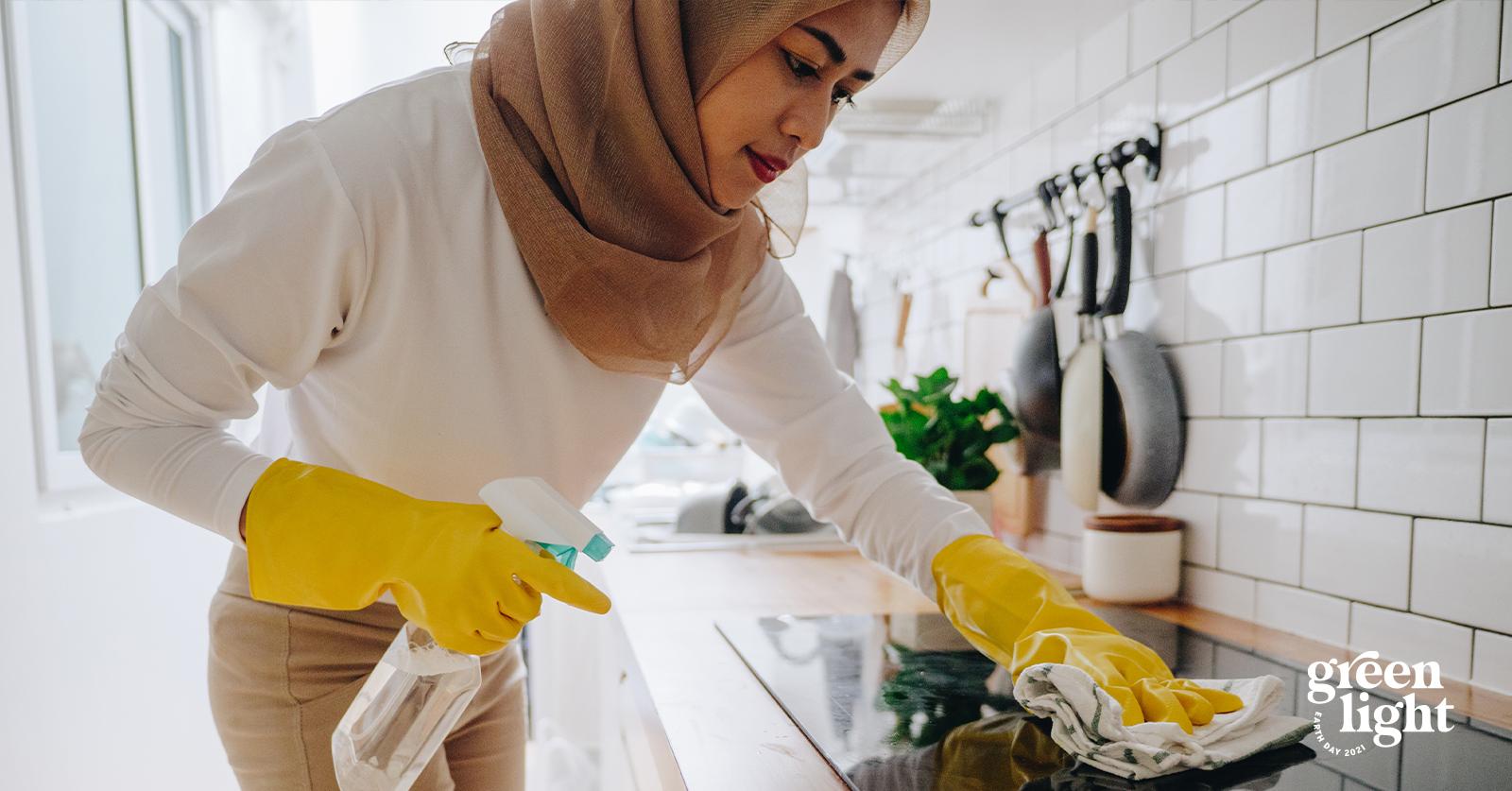 It's no coincidence that spring cleaning and Earth Day overlap — when reorganizing, dusting, and scrubbing down the interior of your home, it's important to only use clean products that are good for the planet, sans any toxic chemicals that can potentially harm you, your pets, or the environment. That said, we've designed a complete eco-focused guide to keeping your home clean, with clean products only — let's get scrubbin'.
Article continues below advertisement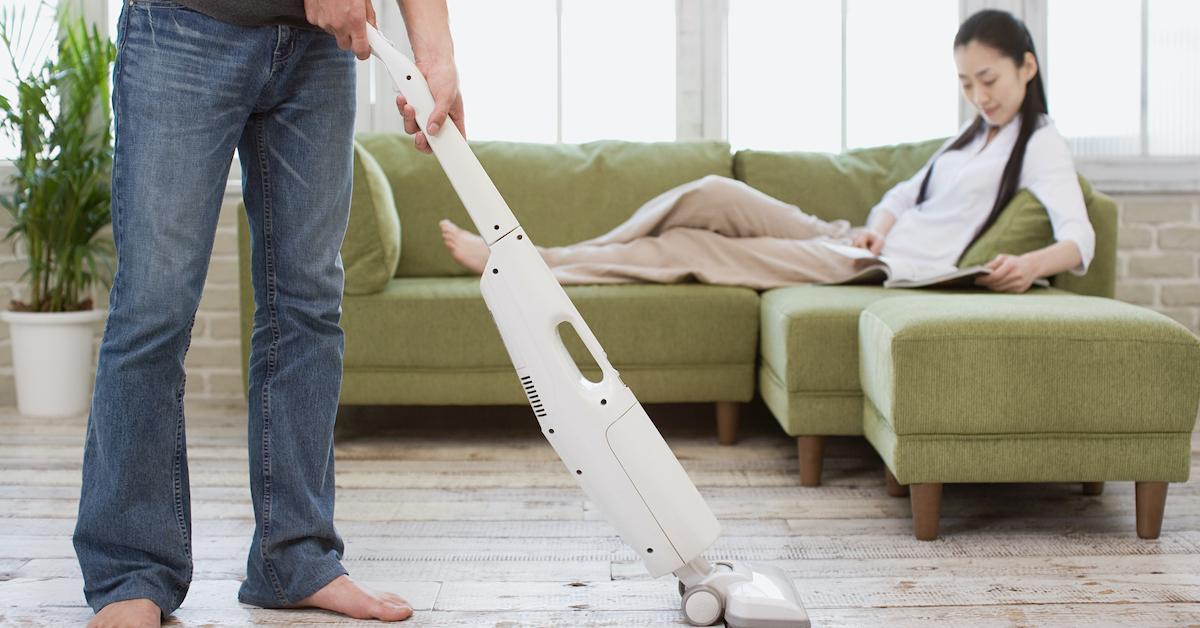 What indicates that a cleaning product isn't eco-friendly?
Many mainstream cleaning products on the market contain harmful chemicals that can cause health problems and environmental damage. Perchloroethylene (PERC), formaldehyde, 2-butoxyethanol, ammonia, sodium hydroxide, and chlorine are only a few of the toxic chemicals that can make you sick, pollute the air, and infiltrate ground water, according to Avomeen. That said, looking at the list of ingredients and researching them extensively is crucial.
Article continues below advertisement
Meanwhile, cleaning products are usually packaged in non-recyclable or wasteful materials. According to PJP Online, many containers and spray bottles are made from materials that aren't recyclable, and ultimately, they end up in landfills, often containing flammable or hazardous chemicals that can seep into the soil and groundwater. Other times, hazardous materials require special means of disposal, which requires quite a bit of extra energy.
Keeping these points in mind, it's good to look out for cleaning products with only safe ingredients, that come in sustainable packaging. But, be careful — it's important to spot companies that may be greenwashing. Let's find out what exactly that means.
Article continues below advertisement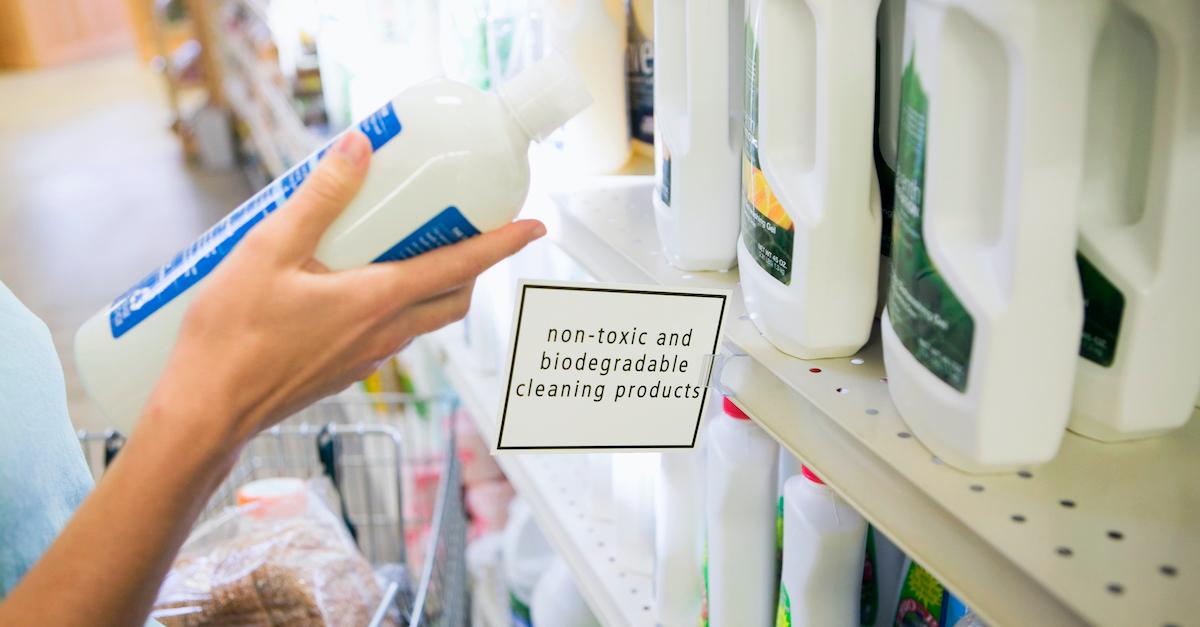 These are signs that cleaning products are being greenwashed:
Greenwashing is a marketing technique that companies use to wrongfully frame something as eco-friendly. According to Green That Life, companies have quite a bit of leeway in terms of advertising that products are environmentally-friendly — though that isn't always the case. Certain products may be highlighted as "green" or "clean," but oftentimes, they're filled with cancer-causing ingredients that will inevitably harm you and the environment.
Article continues below advertisement
How can we avoid succumbing to greenwashing techniques? First, check the labels for potentially harmful ingredients — if a product contains those ingredients, it's best to stay away from that brand altogether. You can also look up certifications, ratings, and guides from reputable watchdog organizations, such as EWG, Ecocert, and Clean Water Action. The Environmental Protection Agency's Safer Choice label also indicates the safety of many household products.
"U.S. law allows manufacturers of cleaning products to use almost any ingredient they wish, including known carcinogens and substances that can harm fetal and infant development," according to EWG. "And the government doesn't review the safety of products before they're sold."
While this implies something definitely needs to change, it's important to stick to our guns, and stay informed. Nonetheless, keep reading for our favorite actually clean cleaning products.
Article continues below advertisement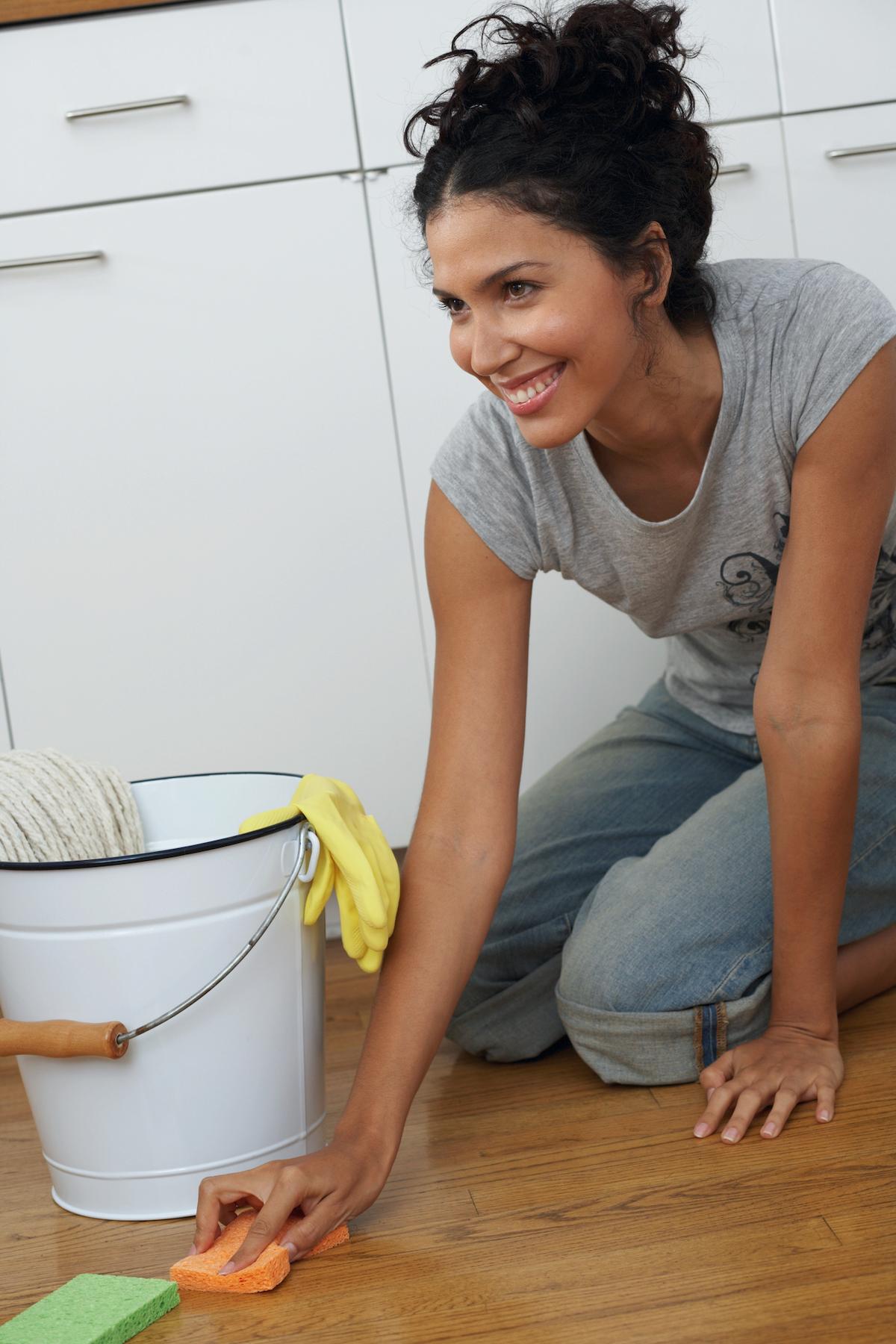 Our favorite all-purpose cleaners:
Article continues below advertisement
The Bare Home's all-purpose cleaner: Made with high quality ingredients and essential oils, this is a cleaner you'll feel good about. And with a glass at-home refill station, you'll feel luxurious as can be.
Lemi's Shine Multi-Surface Antibacterial Spray : Citric extracts kills 99.9 percent of bacteria and viruses, without bleach or harsh chemicals. Use this to wipe down "high-touch" surfaces such as doorknobs, countertops, and changing tables.
Article continues below advertisement
Our favorite bathroom cleaners:
ECOS' One-Step Disinfectant Cleaner: This is your one-stop solution to creating a safer, cleaner living space. Killing bacteria in the bathroom is crucial, and this is perfect for the floor, the tub, the toilet, and beyond.
DIY Toilet bowl cleaner, as per Eco Cycle: Pour: ¼ cup baking soda into bowl and drizzle with vinegar. Let sit for ½ hour. Scrub and flush. Add borax for stains.
Seventh Generation Toilet Bowl Cleaner: Containing only plant-based ingredients, this Leaping Bunny certified toilet cleaner is scented with 100 percent essential oils and botanical ingredients.
Article continues below advertisement
Our favorite kitchen cleaners:
DIY Oven cleaner, as per Eco Cycle: Mix together ¼ cup baking soda, 2 tablespoons of salt, and enough hot water to make a paste. Let sit for five minutes and reap the benefits of this magical homemade cleaner.
Honest's Multi-Surface Cleaning Kit: Complete with a refillable spray bottle and two concentrated pods with all clean ingredients, this multi-surface cleaning kit leaves your counter will stay clean (and smell like citrus!). The brand's entire Conscious Cleaning line is on point, TBH.
Article continues below advertisement
For washing those dishes, we also have eco-friendly tips, tricks, and products to consider — we strongly suggest looking at them to ensure your kitchen activities are as low impact as possible.
Article continues below advertisement
Fabric cleaners:
SallyeAnder's Hogwash!: This small, family-owned business creates handmade bars of soap with natural ingredients. Hogwash! is an all-natural stain remover for laundry, carpet, upholstery, car interiors, quilts, and clothing.
Branch Basics' Laundry Kit: This refillable set includes everything you need for an actually clean wash.
Puracy's Fresh Citrus Natural Carpet & Upholstery Shampoo: This pet-safe cleaner is naturally scented with citrus and cleans carpets and upholstery, without chemicals, dyes, sulfates and parabens. It's also hypoallergenic, gluten-free, vegan and biodegradable, making it a safe choice for you and your pets.
This article is part of Green Matters' 2021 Earth Day programming, #GreenMattersGreenlight: A week-long campaign spotlighting ways you can protect the planet for Earth Day and beyond. We're celebrating planet Earth giving us the greenlight to take climate action.