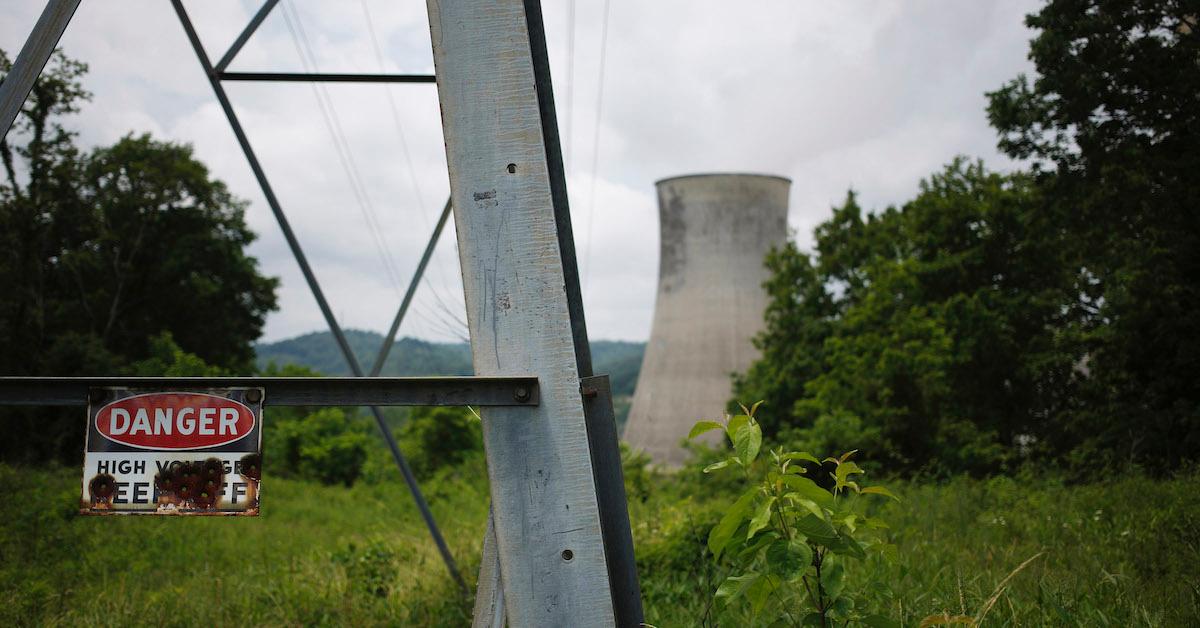 West Virginia v. EPA: What to Know About the Environmental Justice Case
By Lizzy Rosenberg

Jan. 12 2022, Published 3:38 p.m. ET
Along with finding a solution to rising COVID cases, the U.S. is currently in the midst of one of the most important environmental legal battles of our lifetime. The case, which involves the regulation of power plant emissions, could result in serious consequences for our country's climate goals. If you don't already have extensive knowledge regarding the West Virginia v. EPA case, it's definitely worth learning about.
Article continues below advertisement
Environmentalists and attorneys are concerned an incoming ruling could prevent the executive branch from taking serious climate action within the foreseeable future.
"A win for the coal interests would cripple the nation's ability to confront the climate crisis," David Doniger, an attorney from Natural Resources Defense Council stated in a memo, as per Bloomberg Law. "That's because power plants account for nearly one third of the nation's carbon footprint."
Keep reading for more on this ongoing environmental battle, which could ultimately result in serious repercussions for our planet's ozone layer.
Article continues below advertisement
What is West Virginia v. EPA?
On Feb. 28, 2022, the Supreme Court is going to take on a major environmental case called West Virginia v. Environmental Protection Agency. If the ruling isn't ultimately in the planet's favor, it could result in the Biden Administration being prevented from taking climate action. And as a reminder, it isn't necessarily too late to curb climate change — but something needs to be done soon).
Article continues below advertisement
It all started back in 2015, according to The New Yorker, when Obama issued the Clean Power Plan. Based on the Clean Air Act, which has been around since 1970, the Clean Power Plan looks to to reduce the amount of CO2 emissions that come from power plants. It had the planet's best interest at heart, requiring power plants to generate power with lower-impact natural gases, unless they wanted to close altogether. But before the plan could move forward, 12 conservative states brought forward a lawsuit to block it.
Republicans won in a 5-4 vote, and the regulations were officially blocked, before they could be reviewed. Then, Trump won in 2016, and the Trump administration swapped the Clean Power Plan for the Affordable Clean Energy Rule (ACE). Effectively, ACE required coal plants to install more efficient equipment — which over time, resulted in a high environmental impact.
Article continues below advertisement
When Trump left office, however, ACE was scrapped, and the Biden Administration aimed to create new rules — that is, until a coalition of red states (including West Virginia) and coal companies petitioned the Supreme Court. They're looking to prevent Congress from being able to let the EPA regulate emissions at all, according to Ballotpedia. If this is ultimately the case, the U.S. might not be able to regulate nationwide emissions.
Article continues below advertisement
Why is this a big deal?
If the EPA can't regulate power plant emissions, that could seriously prevent the U.S. from meeting its climate goals. But that isn't the only reason why emissions should be regulated. According to the EPA, power plants emit the most mercury (around 50 percent), acid gases (more than 75 percent) and toxic metals (upwards of 60 percent) in the U.S. It's highly pollutive, and it's affecting not only the ozone layer, but the well-being of U.S. citizens.
Hopefully the court rules in favor of the environment next month, but only time will tell.