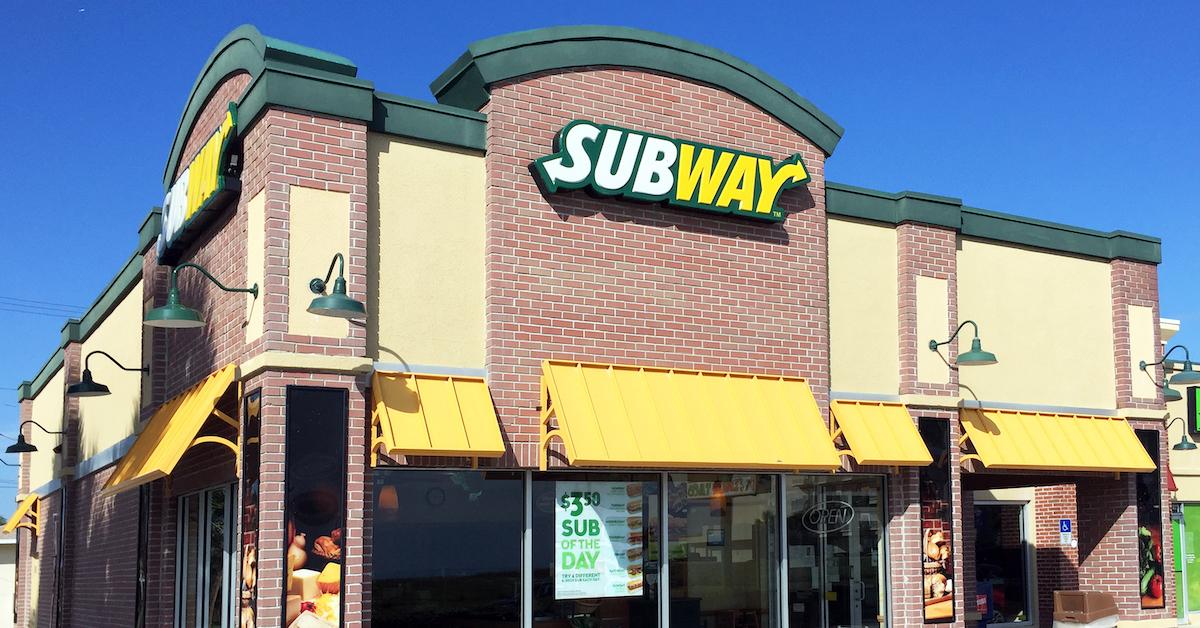 Vegan Options at Subway, From the Veggie Delite to a DIY Sandwich
While ordering vegetarian or vegan at Subway, the sandwich artist may be slightly taken aback — but trust us, the reaction is something you'll get used to after a few years of plant-based eating. That aside, it is totally possible to eat vegan at Subway, as long as you know what to order.
Keep reading for tips on how to eat vegan at Subway in the U.S., as well as a few fun facts about eating vegan at Subway abroad.
Article continues below advertisement
T.L.C (Tastes Like Chicken) Sub is coming to Subway U.K.
In December 2020, Subway announced that its U.K. restaurants were introducing a new sub featuring vegan chicken, called the T.L.C. (Tastes Like Chicken), as per Plant-Based News. It was "packed with all the delicious flavor of the original, made with a bespoke recipe designed to mimic roast chicken breast strips," as per the brand, and it could be ordered as a six-inch or Footlong Sub, a salad, or a wrap. Unfortunately, as of 2023, it appears that the T.L.C. is no more.
The Veggie Delite is Subway's only vegan pre-made sandwich in the U.S.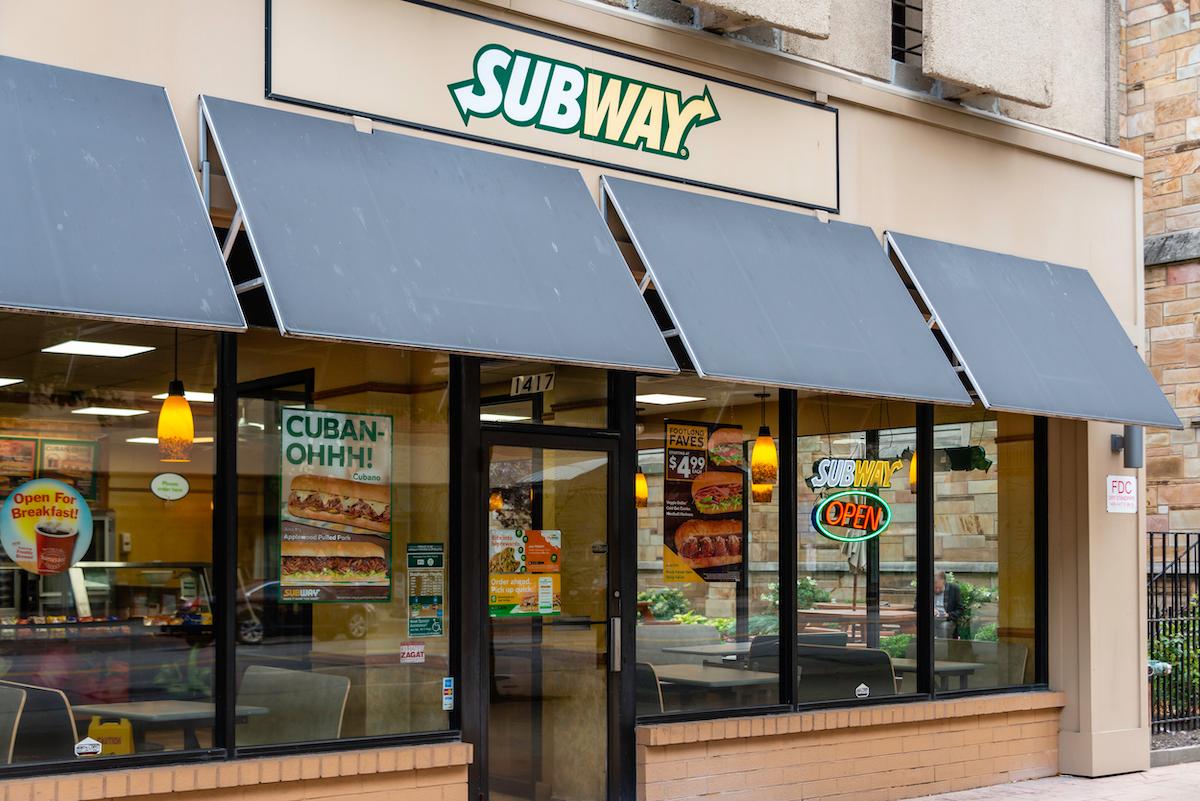 U.S. Subway locations offer only one fully vegan pre-made sandwich. It's called the Veggie Delite, which consists of lettuce, spinach, tomatoes, cucumbers, green peppers, and red onions on 9-grain wheat bread. That's the only pre-designed, fully-vegan menu item on Subway's U.S. menus. You can also feel free to jazz the Veggie Delite up by adding on other vegan add-ons (more on those below).
That said, there are plenty of other ways to eat vegan at Subway.
Article continues below advertisement
Subway has a few meatless proteins, at select locations.
In the U.S., you should be able to order a sandwich with the Veggie Patty as a plant-based protein option. Similar to a veggie burger patty, the Veggie Patty contains mushrooms, water chestnuts, carrots, capsicum, black olives, and textured vegetable protein. The patty used to contain a milk-derived ingredient; however, as per the Subway allergen menu, it no longer does, and it's now suitable for vegans. To be safe, you can always ask your Subway sandwich artist to check out the restaurant's printed allergen menu.
Article continues below advertisement
In August 2019, Subways across the U.S. and Canada also partnered with Beyond Meat to bring plant-based eaters the Meatless Meatball Marinara, featuring plant-based meatballs, marinara sauce, and parmesan cheese (which could be omitted to make the sandwich vegan). Unfortunately, this was a limited-time offering, only at select locations.
Article continues below advertisement
Which bread is vegan at Subway?
Luckily for vegans, there are several plant-based bread options available at Subway, including: the 9-grain wheat bread, hearty Italian bread, Italian (white) bread, roasted garlic bread, sourdough bread, spinach wrap, tomato basil wrap, habanero wrap, and the wheat wrap. Each of these bread choices are made sans the animal byproducts. However, vegans should steer clear of the croissant and English muffin, so breakfast subs are out of the question.
Article continues below advertisement
Here's how to order vegan at Subway.
If you'd like to design a vegan sandwich from scratch at Subway, ordering is easy. As mentioned above, many of the breads at Subway are vegan, so start out by selecting your bread. Fortunately, all the raw veggie fillings at the Subway sandwich station are vegan, including shredded lettuce, tomatoes, green peppers, red onions, cucumbers, spinach, olives, pickles, jalapeños, and avocado. Guacamole, which is available at limited locations, is also a vegan sandwich filling.
Article continues below advertisement
Then, add your sauce. If you're still wondering which sauces and dressings at Subway are vegan, you have a few to choose from, such as: yellow mustard, deli brown mustard, mustard seed spread, oil and vinegar, Subway vinaigrette, sweet onion sauce, and fat-free Italian dressing.
Other vegan options available at Subway include the black bean soup, which is available at select locations. There are also a few packaged snacks, such as apple slices and potato chips.
Article continues below advertisement
Does Subway have vegan cheese?
As of right now in the U.S., Subway does not offer a vegan cheese option. Cheese can definitely take a sandwich to the next level, so hopefully the chain will add some vegan cheese to its menu soon.
Article continues below advertisement
Subway seems to have better options abroad.
In limited locations outside the U.S., vegans have had the option of ordering Cheese Toasted Bites made with non-dairy cheese, the vegan falafel, the Malibu Greek sub (a falafel-esque patty paired with finely chopped veggies), the Italian Black Bean sub (a spicy black bean veggie patty on a sub), and the Sweet Riblet sub (a BBQ-sauce, plant-based "riblet").
Article continues below advertisement