How to Order Vegan at Carl's Jr.
Burger joints have not always been known for their vegan-friendly offerings, but a recent upswing in vegan lifestyles and green living has forced chains like Carl's Jr. to amend their ways.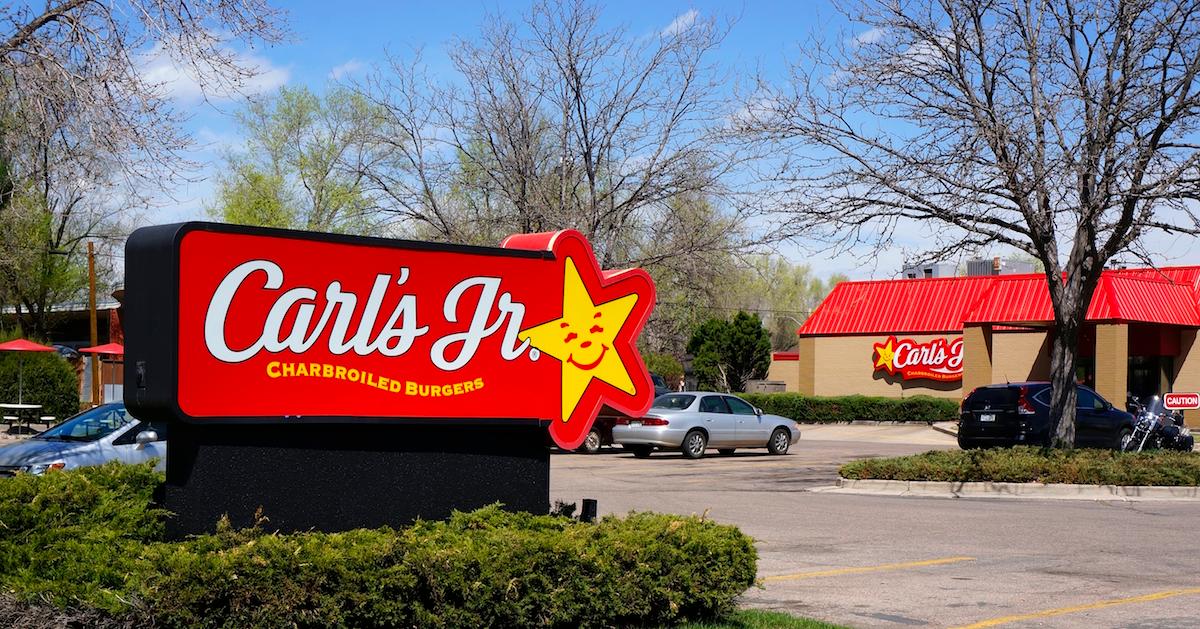 Not long ago, fast-food giants like Burger King and Dunkin' Donuts both decided that they needed to take advantage of a rapidly-growing demographic: vegans. According to Veganbits, there are approximately 75,300,000 vegans in the world. That may only be about 0.1 percent of the population today, but that number is rising. Environmentalism and healthy-living are trends that don't seem to be going away and this is a great thing, especially for the Earth.
Article continues below advertisement
And as these numbers continue to increase, many fast-food giants find themselves following suit. Even old-fashioned American "burger joint" Carl's Jr. (as its known on the West Coast — it's called Hardees on the East Coast), has found itself hopping on the bandwagon. Not only does Carl's Jr. offer the usual vegan-friendly options found at most fast-food establishments, but it has also added some new and impressive items to the menu.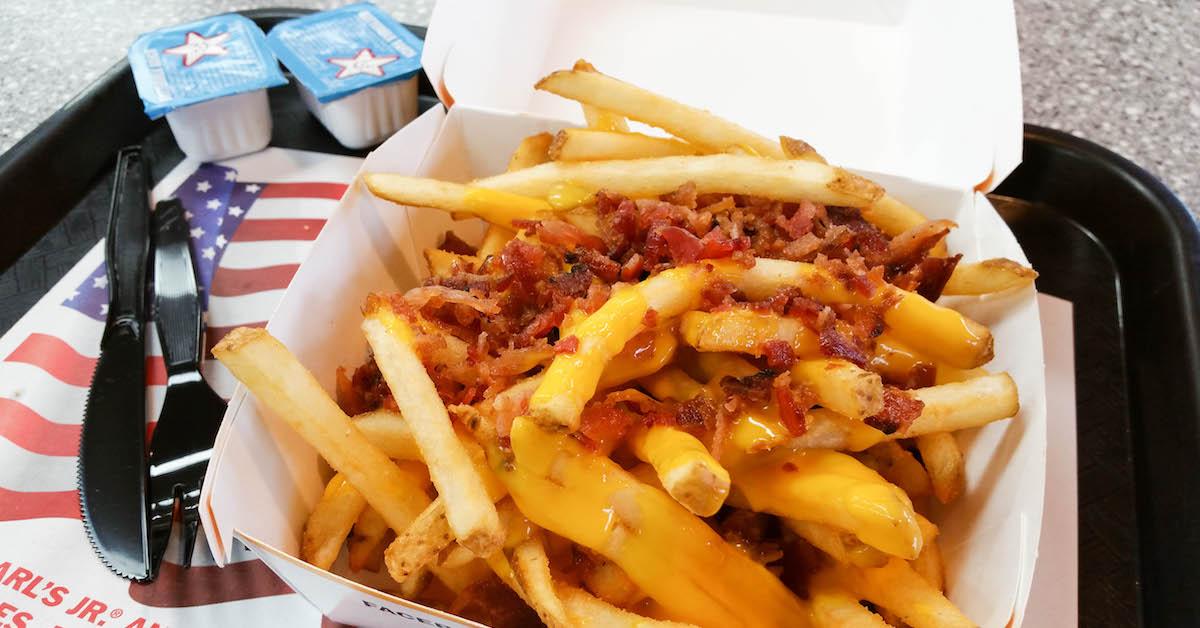 Article continues below advertisement
What are some vegan entrees to order at Carl's Jr.?
The most impressive vegan option offered by Carl's Jr. and Hardees is the revolutionary Beyond Burger, which the chain added to menus in January 2019. In October 2019, Carl's Jr. stepped up and began selling not only Beyond Burgers but Beyond Sausage as well. Both of these options are now available at all all 1,500 locations nationwide. This means that when your friends and family order a burger and fries, you can too!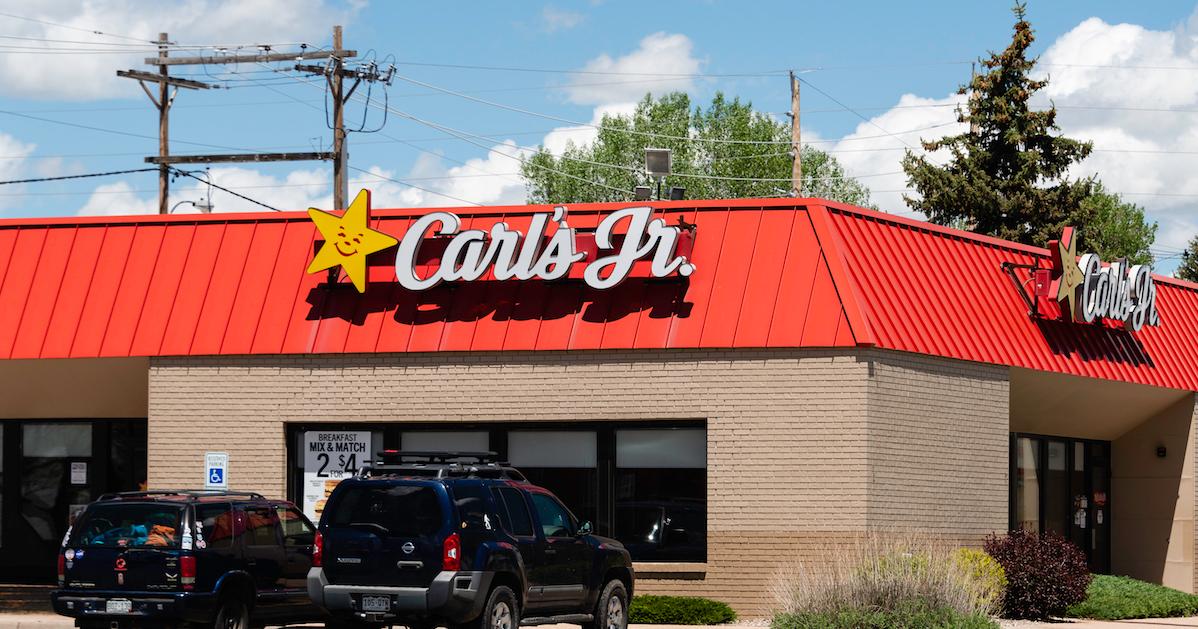 Article continues below advertisement
What are some vegan options at Carl's Jr.?
Carl's Jr. has a number of vegan options on its menu — more than you might think, actually. These include the Beyond Famous Star, hold the cheese and mayo, of course, or the Beyond BBQ Cheeseburger, without cheese or onion rings, since the onion ring batter contains egg. As far as buns go, it seems the only option is the sesame bun, as it is the only non-enriched dough on the menu that does not contain dairy or eggs.
Garden salads are always an option as well, though you'll have to omit the cheese and croutons. Carl's Jr. started selling tacos long ago and you can order them vegan by foregoing the beef and cheese and substituting it with guacamole and lots of lettuce. Carl's Jr.'s french fries and CrissCut fries are both vegan-friendly, as are the chips and guacamole.
Article continues below advertisement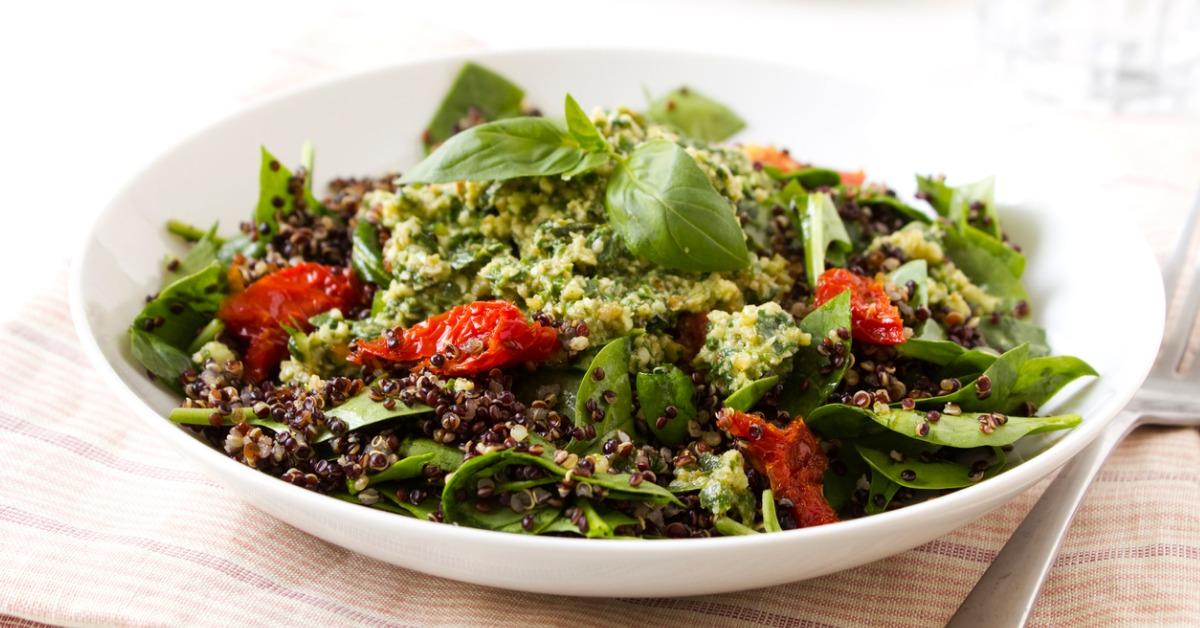 Does Carl's Jr. have any breakfast options for vegans?
As a matter of fact, Carl's Jr. does indeed have quite a few breakfast options for vegans. Even without eggs, you can still get a hearty breakfast. Try the Beyond Sausage Burrito without egg or cheese, and top it off with a side of Hash Brown Nuggets. If you're like me, you'll also get a nice extra large coffee with that as well.
Article continues below advertisement
Does Carl's Jr. have any vegan sauces?
Many of the dressings and sauces at Carl's Jr. are inherently vegan-friendly. The Low Fat Balsamic Vinaigrette, Sweet & Bold BBQ Dipping Sauce, Spicy Buffalo Dipping Sauce, and old classics like ketchup and mustard are all vegan. The mayo isn't, but you can always bring your own vegan mayo if you feel you need it.
Article continues below advertisement
Is the Carl's Jr. Beyond Burger really vegan?
This is a complex question, honestly. The answer is yes. the Beyond Burger itself is 100 percent plant-based, but like so many other items in a fast-food kitchen, these burgers are cooked on a shared cooking space with the other non-vegan meats. In the end, it falls upon each individual to decide what they are or are not comfortable with.
Are any other menu items at Carl's Jr. vegan?
There are a couple of things to note about Carl's Jr.'s vegan options. First, it is very likely that their fryers are being shared with non-vegan options. This may not affect you, of course, but some vegans or people with allergies would prefer that things are not mixed in this way.
Carl's Jr. also has beans on the menu, which seem like a great vegan option, until you realize that they are not vegan. The fast food chain's menu isn't perfect for vegans — few chain restaurants are — but it seems Carl's Jr. is doing what it can to make its establishments fairly vegan-friendly for the time being.