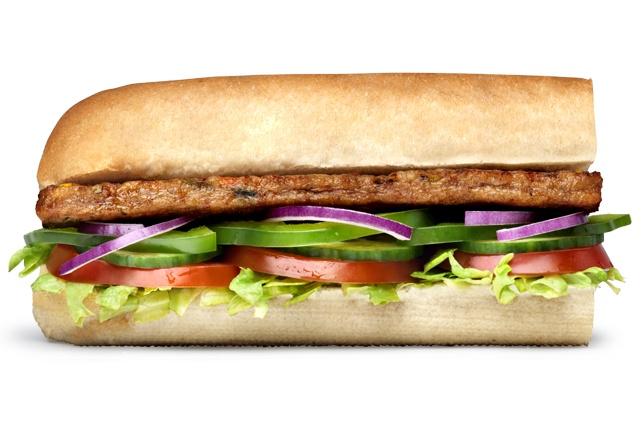 Subway's New Spicy "Steak" Sandwich Has Vegans Rejoicing
By Brian Spaen
Get green news right to your inbox!
Thanks for signing up!
Subway joins the list of fast food chains across the world that are creating more vegan options. They've debuted a new Vegan Delight sandwich in Finland that features a soy-based "steak" patty and people are pumped. While it's not Subway's first venture into vegan options, they haven't used plant-based "meat" until now.
The fast food chain is calling the soy-based patty a "spicy vegan steak" that includes red onion, various peppers, carrots, spinach, corn, peas, green chili and garlic. In total, 44 percent of the sandwich is made with vegetables. There's a number of vegan sauces that can be added to the sandwich, including barbecue, sweet onion, and red vinegar and oil.