Does Pizza Hut Have Vegan Options? It Depends on Where You Live
Does Pizza Hut have vegan options? The international pizza chain revealed plant-based hot wings in Australia, which may come to the U.S. soon.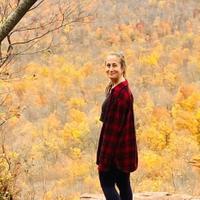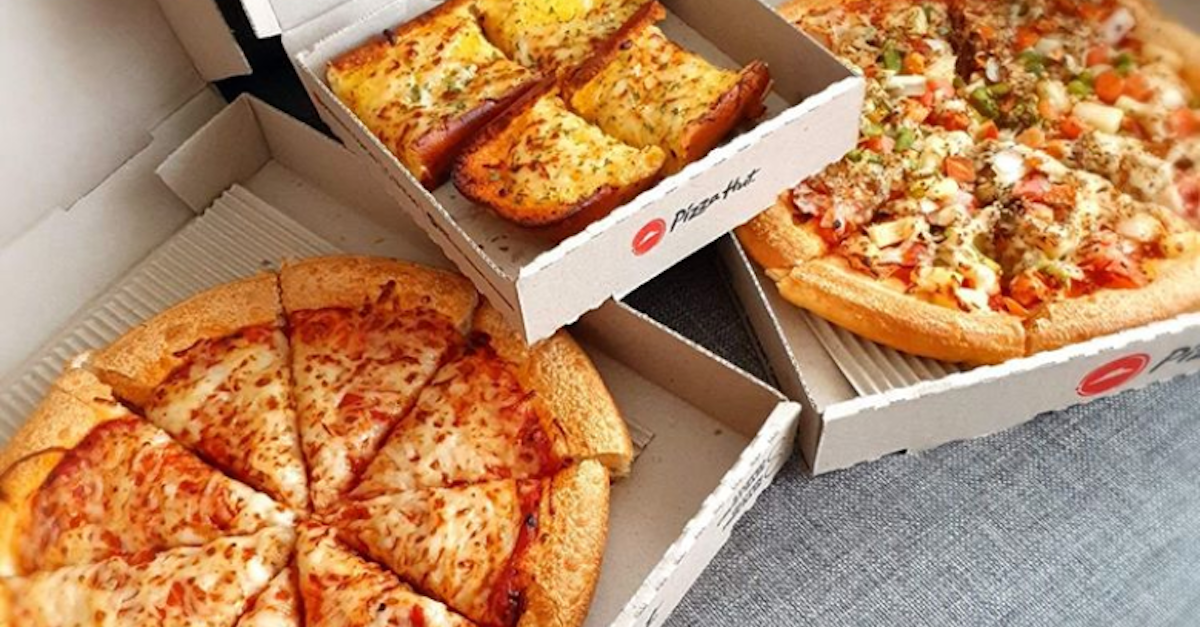 Although international chain Pizza Hut isn't necessarily known for its plant-based or healthy options, it seems as though the beloved fast food restaurant has just started offering meatless wings at certain locations. Yes, you heard that correctly, and although the nuggs are only available down under in Australia, we can't help but wonder what other vegan options Pizza Hut has, if any.
Article continues below advertisement
Green Matters dove into Pizza Hut's menu on an international scale, to scrounge up the few options the chain offers that are completely free of animal products and animal by-products. Although the findings have been few and far between, we have to admit, we're getting very hungry.
Article continues below advertisement
Pizza Hut Australia's vegan menu honestly sounds extraordinary.
Recently, Pizza Hut Australia added vegan, wheat-based "wings" to its WingStreet menus across Australia, according to VegNews. Customers are given the option to order five vegan dipping sauces on the side, including: Chipotle, Buffalo, Smoky BBQ, Hickory & Brown Sugar, and Hot Chili. This comes a year after the Australian sect of the company launched a full vegan menu, including four vegan pizza options, "cheesy" garlic bread, and a vegan ice cream cone.
"We developed our new wing choices so that there are more menu options for different palettes, because there isn't a 'one size fits all' when it comes to dinner time. And nor should there be," Pizza Hut Australia said in a statement. "Perfect for those who like to dabble in the plant-based life, those who love our vegan and vegetarian ranges already, or who just follow a full vegan diet. Tempt yourself and try something new, we absolutely love them."
Article continues below advertisement
Pizza Hut U.K. has boasted a pretty extensive vegan menu for a while now.
In 2017, Pizza Hut U.K. started testing vegan pizza at select locations, and eventually started offering them nationally in both thin crust and deep dish. Customers can now order a "cheese" pie, or with vegetable toppings, and they recently started offering a vegan stuffed crust, for those who just can't get enough of the chain's Violife cheese.
Article continues below advertisement
Outside of 'za, Pizza Hut U.K. offers an array of other plant-based items, including vegan Southern Fried Nuggets (which are somewhat similar to wings, sans the sauces), as well as corn on the cob, vegan cheesecake, and raspberry sorbet. Sounds like a socially responsible fast food dream, if you ask us.
Article continues below advertisement
But what vegan options are available at Pizza Hut U.S.?
Sadly, Pizza Hut U.S. doesn't have nearly as many vegan options as Australia or the U.K. According to Women's Health, completely plant-based customers can choose from eight different items: the WingStreet fries, Thin 'N Crispy Crust, Hand-Tossed Crust, or Pan Pizza (just say "no cheese"), marinara sauce, buffalo sauce, the vegetables, and the cinnamon sticks.
We, too, are incredibly disappointed that Pizza Hut locations on this side of the pond don't offer a full vegan menu, but hopefully, that will change at some point in the foreseeable future. Until then, we recommend trying the vegan menu at Mellow Mushroom — the chain's plant-based pies are simply to die for.