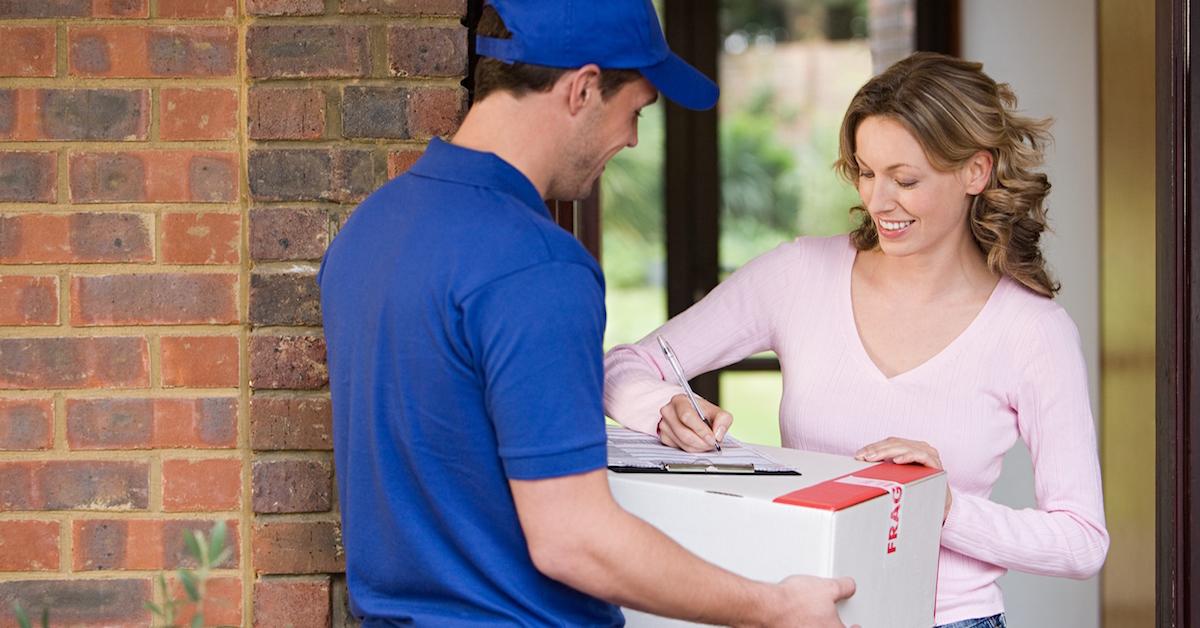 6 Vegan Subscription Boxes Worth Trying — Snacks, Beauty, and More
These vegan subscription boxes are a great way to try out new brands of vegan cosmetics and snack foods.
These days, living a vegan lifestyle isn't nearly as difficult as it was about a decade ago. Not only are more companies getting on board with the vegan demographic, many are offering vegan-themed subscription boxes that highlight some of the best plant-based foods and cruelty-free cosmetics on the market.
These vegan subscription boxes are a great way to try out a slew of new brands and products, every month, without spending a ton of money.
Article continues below advertisement
Kinder Beauty Box
For around $26 a month, Kinder Beauty Box offers consumers a wide array of vegan and cruelty-free beauty products from various ethical brands. Kinder Beauty Box was co-founded by actresses Daniella Monet and Evanna Lynch, and they have built their business by keeping to a set of rigorous, eco-friendly standards. Kinder Beauty Box also donates a portion of each sale to environmental and animal rights organizations.
Vegan Cuts
Vegan Cuts has been around for nearly a decade, and specializes in curated boxes packed full of vegan snacks, sweets, and beauty products. Prices range from around $25 a box to about $75, but Vegan Cuts prides itself on tracking down and including some of the most innovative vegan products on the market today.
The company also offers a monthly beauty box, as well as corporate box of vegan goodies for offices.
Article continues below advertisement
Petit Vour
Committed to both ethics and beauty, Petit Vour offers consumers a luxurious beauty box filled with vegan and cruelty-free cosmetics that feels like it's worth more than it actually costs. Petit Vour boxes cost around $25 a month, though a wide variety of boxes and products can be purchased from the company's curated collection on its website.
Article continues below advertisement
Goddess Provisions
If you like your snacks and beauty products punctuated with a bit of spiritual specialization, look no further than Goddess Provisions. Each box features an array of aromatherapy goods, jewelry, vegan snacks, teas, crystals, books, and tools for encouraging spiritual growth and wellness. Boxes are always fully vegan and cruelty-free, go for about $33 a month, and typically hold around $80 to $100 worth of value.
Article continues below advertisement
Bombay & Cedar
In a similar fashion, vegan and cruelty-free company Bombay & Cedar offers an array of beauty, skincare, and wellness products including essential oils, diffusers, books, snacks, home goods, and even activity ideas and guides. Monthly boxes are a bit more expensive than other vegan subscription boxes on this list, with Bombay & Cedar's lifestyle boxes hitting around $45 each. Beauty boxes are a bit cheaper at around $30.
Article continues below advertisement
Fake Meats
If you enjoyed jerky but no longer eat meat, Fake Meats might be the snack box for you. Fake Meats is exactly what it advertises itself to be. This company specializes in meaty plant-based meat snacks in a wide array of spices and flavors. A monthly box includes five or six products for around $15, and offers vegans a great way to try out innovative and unusual types of savory snack foods.
Article continues below advertisement
Urthbox
Urthbox offers a variety of gluten-free, non-GMO, and yes, completely vegan snack boxes. For around $14 a month, you can get a wide array of vegan snacks including chocolates, granola, cookies, or drinks. There are also keto and low-carb options, as well as diet boxes that have a selection of low-calorie snack choices. Just be sure to click the vegan option when selecting your monthly box.