Meal Delivery Kits Are More Eco-Friendly Than They Seem, New Study Suggests
Meat delivery kits get a bad rap for all their plastic packaging, but a new study finds they produce less emissions than you'd think.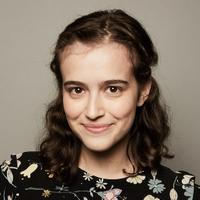 Eco-conscious people usually have the same critique for meal delivery kits: they're too wasteful. The cardboard boxes are filled with endless inner plastic packaging, such as ziplocks carrying one teaspoon of garlic powder and single cucumbers wrapped in shrink wrap. But the meal kit industry's eco-unfriendly reputation may be changing, thanks to a new study, which found that meal delivery kits can actually produce less emissions than shopping at the grocery store.
Article continues below advertisement
The study, titled "Comparison of Life Cycle Environmental Impacts from Meal Kits and Grocery Store Meals," was conducted by a team of University of Michigan researchers, lead by Brent Heard, and published on ScienceDirect. For the study, the team conducted a comparative life cycle assessment of meal kits versus ingredients purchased for identical meals at the grocery store. They looked at a few key factors when measuring the meals' life cycles, including: greenhouse gas emissions, acidification, eutrophication, land use, water use, packaging, distribution, and disposal processes for food waste and packaging.
Article continues below advertisement
To conduct the actual study, the team first obtained and cooked five two-person meals from the meal kit company Blue Apron. (The study notes that two Blue Apron directors provided "input and review of major assumptions," but that the company did not financially contribute to the study.) Then, they bought all the necessary ingredients to replicate the meals from the the grocery store, and cooked those as well. Taking into account food waste rates for the average U.S. household, the researchers found that cooking from a meal kit has less of an environmental impact than making the same meal from grocery store ingredients. The paper noted that, on average, grocery meals produce 8.1 kg CO2e per meal, and meal kit meals produce 6.1 kg CO2e per meal, meaning that (again, on average), grocery store meals produce 33 percent more greenhouse gas emissions.
The researchers concluded that "grocery meals have less packaging per meal but larger quantities of food must be purchased, leading to higher household food waste."
Article continues below advertisement
While this seems like amazing news for meal kit subscribers with plastic guilt (and great advertising for meal kit companies), it's important to note that the paper's conclusion assumes that the average grocery store shopper is buying ingredients packaged in plastic, that they are sending that plastic to landfill, and that they are creating food waste. But because so many Green Matters readers are probably more conscious than the average consumer, we asked lead author Brent Heard if he thinks meal kits are still more eco-friendly than grocery meals when the consumer makes an effort to keep their grocery shopping low impact. (For example, by consuming limited plastic packaging, rarely creating food waste, and buying minimal animal products.)
Article continues below advertisement
"Our study uses food waste rates for the typical U.S. household," Heard tells Green Matters in an email. "Consumers can definitely reduce the environmental impacts associated with their meals by reducing food waste— either by limiting over-purchasing or through meal planning. Eating meals made from ingredients with lower environmental impacts (e.g. without red meat [or by eating] vegan meals) is also a great way to do this."
Article continues below advertisement
If this study has left you questioning your perception of meal kits, Heard has some great parting advice. "Our big recommendation from this study for consumers to try and practice mindful consumption— only buying the food you need, and attempting to reduce food waste," he tells Green Matters.
Basically, the most important thing when grocery shopping is to be a conscious consumer. If you regularly do things like eat plant-based meals, buy local produce, meal prep, avoid plastic packaging, and limit your food waste, you just may be coming out ahead of the average meal kit. But if you want precise data on the environmental impact of your preferred meal kit versus your personal grocery habits, you'll have to conduct that study yourself.