Vegans: There's Finally a Plant-Based Skyr Yogurt on the Market
Icelandic Provisions has just released a vegan skyr, and the company claims to be the first to sell a non-dairy skyr in the U.S.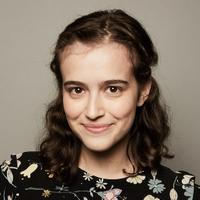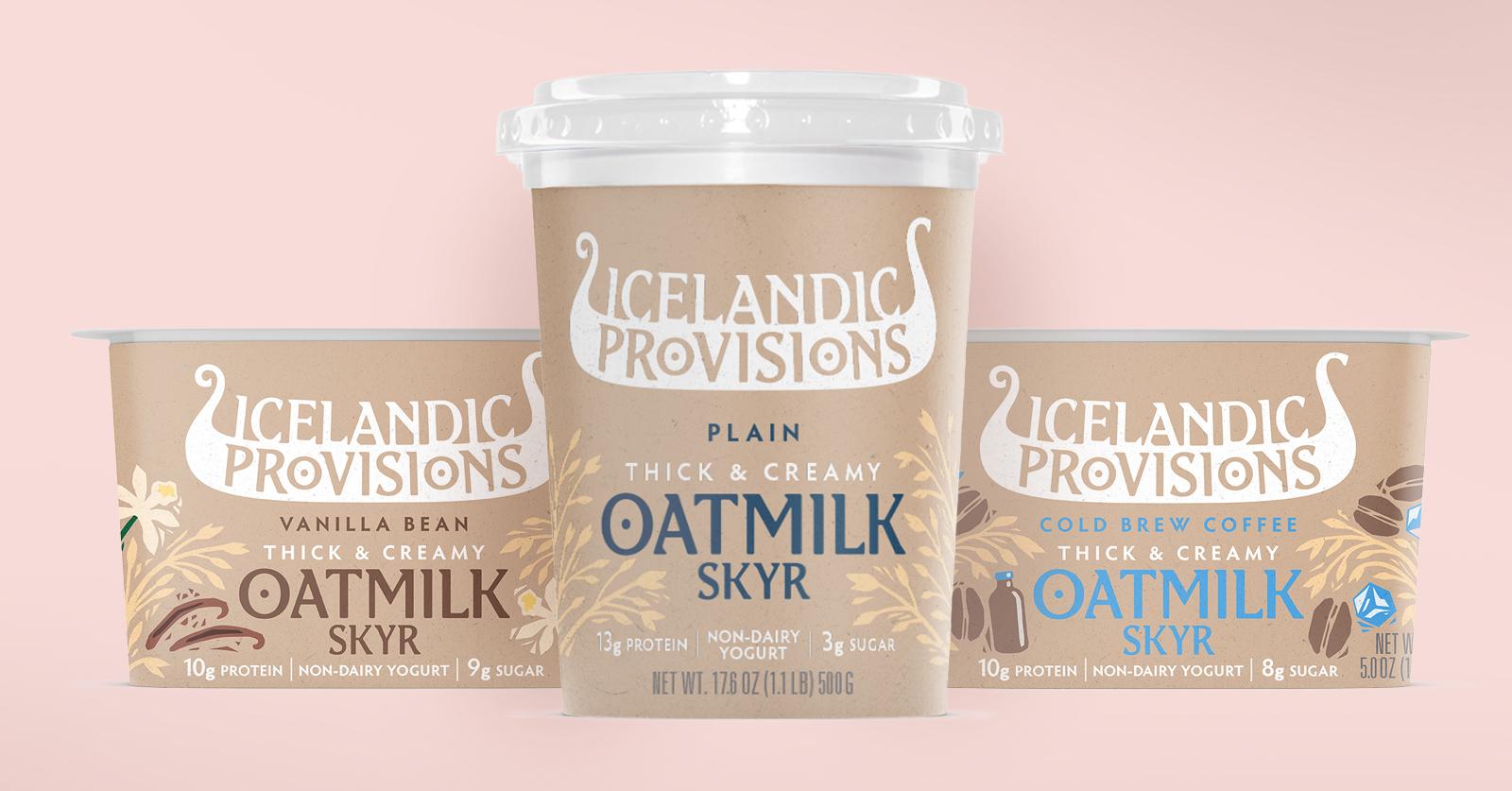 There's a vegan alternative for almost every animal product these days — and finally, dairy-free fans of skyr can buy vegan skyr yogurt in grocery stores. Icelandic Provisions has just released a vegan skyr in a variety of flavors, and the company claims to be the first to sell a non-dairy skyr in the U.S., with the product available as of June 2021.
Article continues below advertisement
Keep reading to hear our honest thoughts on the product (which Green Matters got to try this week), to learn the difference between yogurt and skyr, and for a few zero-waste yogurt recommendations.
What is skyr?
Skyr is an Icelandic food that's similar to yogurt, but the two products are cultured differently, resulting in different flavors. According to Icelandic Provisions, the cultures used to make skyr produce a rich and creamy flavor, while the cultures used to make yogurt often result in more of a sour and tart taste. So if your criticism of yogurt is that it's too tart, sour, or thin, you may enjoy skyr's creamier and sweeter taste.
Article continues below advertisement
The first vegan skyr has hit the market.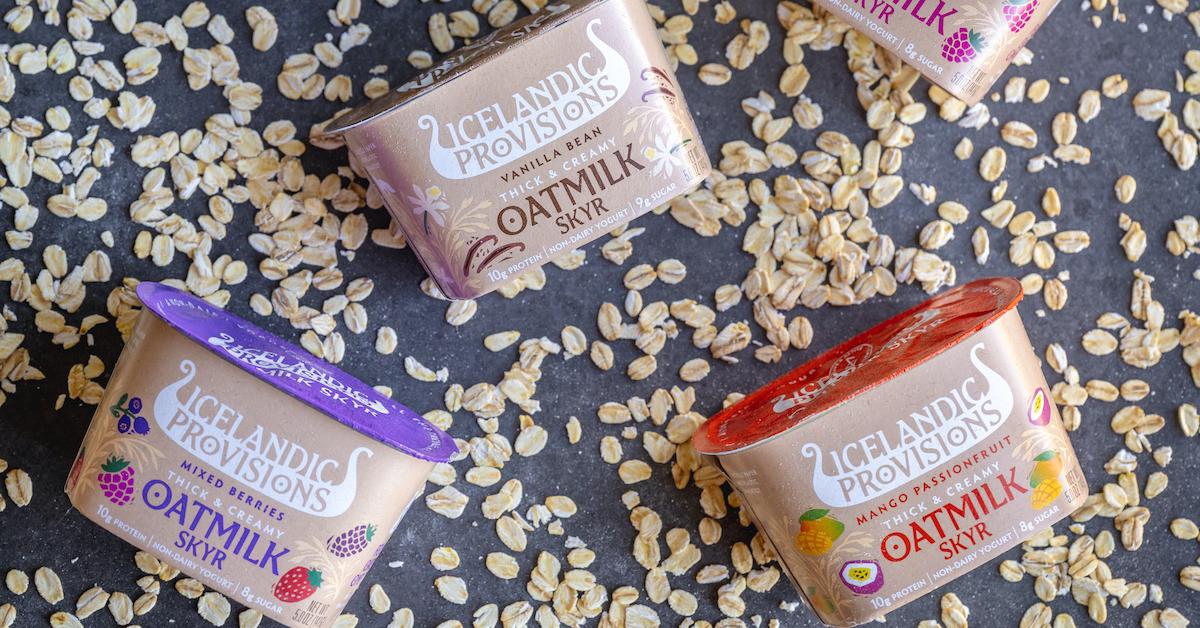 If you don't partake in dairy — whether it's due to an allergy, for your health, because you're vegan, or because you try to eat plant-based for the planet — your only option for skyr up until now has been making your own. So, it's safe to say that vegans are excited about skyr company Icelandic Provisions rolling out oatmilk skyr, which officially launches on June 1, 2021. Previously, the company only sold dairy-based skyr.
Icelandic Provisions' Oatmilk Skyr comes in six flavors: Mixed Berries, Cold Brew Coffee, Raspberry, and Mango Passionfruit in the 5-ounce size, which retails for $1.99; Plain in the 17.6-ounce size, which retails for $5.99; and Vanilla Bean in both sizes. As of launch, the skyrs are available in Whole Foods stores across the U.S.
Article continues below advertisement
The skyr is made from heirloom Icelandic cultures and oats that are grown sustainably in the Nordic region and irrigated naturally with rainwater — the ingredients are then turned into skyr via traditional Icelandic methods.
"When it comes to sustainable dairy alternatives, oatmilk is leading the charge in that oats require significantly less water to produce," John Heath, Chief of Innovation at Icelandic Provisions, tells Green Matters exclusively via email.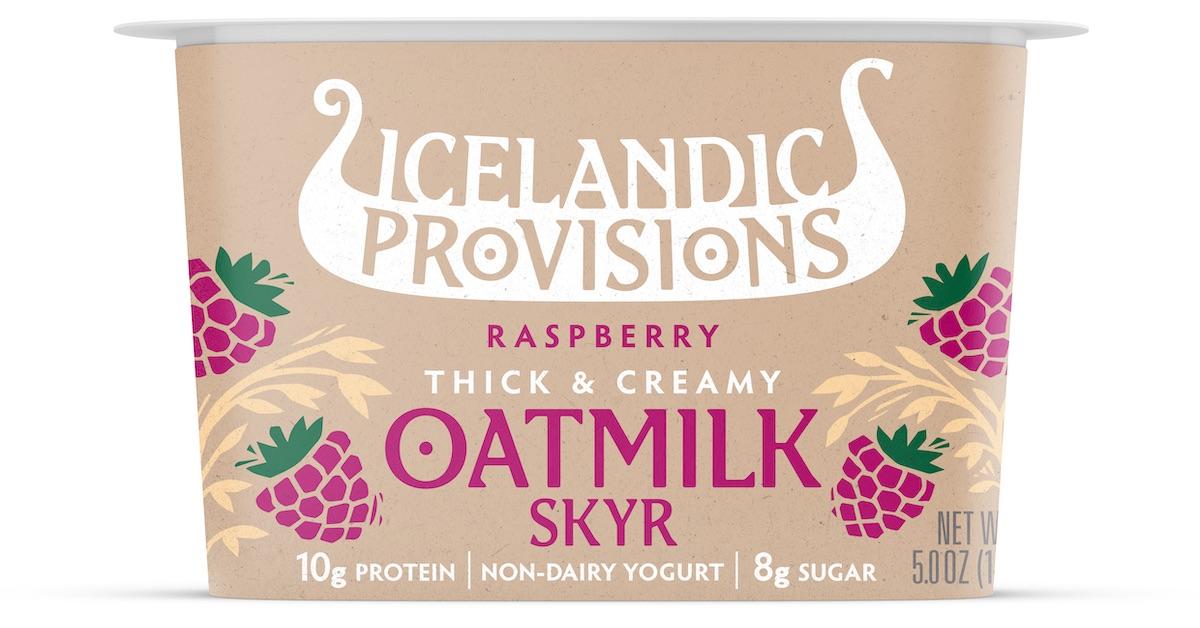 Article continues below advertisement
I got to try the Oatmilk Skyr this week, and I was genuinely impressed. Before I became vegan, I used to buy skyr, and I hadn't been able to find a plant-based yogurt that matched skyr's creaminess and thickness until now. The Oatmilk Skyr is almost as thick as cream cheese, but with a smooth, rich, and creamy texture. That's thanks to the 4+ cups of oatmilk used to make each cup of skyr, which contains between 10 and 13 grams of protein.
The flavors are not too sweet, with 8 to 9 grams of sugar per serving, but they're also not tart. For instance, the Plain variety tastes like a subtle-yet-rich combination of oats and the sour-sweetness present in cow's milk, even though the product is dairy-free. Plus, the skyr is free of artificial sweeteners, flavors, colors, and preservatives.
Article continues below advertisement
So why has it taken so long for a plant-based skyr to hit the market?
"Our skyr is made using 1,000-year old traditional skyr-making methods and heritage cultures that have been passed down for generations," Heath tells Green Matters. "It is not something that you can easily innovate. It took us years of testing and trial and error to finally get a vegan skyr that was as good as our traditional dairy skyr in both taste and texture."
Vegan skyr yogurt recipes
If you can't get your hands on Icelandic Provisions' new vegan skyr, why not try making your own? Eco-Labels has a detailed vegan skyr recipe guide, which features five different methods.
The best vegan yogurts
Everyone has different preferences when it comes to yogurt — which is why it's so great that so many brands make plant-based yogurts these days. Brands making vegan yogurts include Califia Farms, Chobani, Forager Project, Harmless Harvest, Kite Hill, Silk, and So Delicious. We're also big fans of the yogurt companies selling plant-based yogurts in plastic-free glass jars, such as Cocoyo, Culina, and Yoplait.