Oatly Launches IPO, Despite Last Year's Controversy (or Perhaps, Because of It)
Oatly will start selling stocks to the public this week, despite the controversy the oat milk company faced to get here.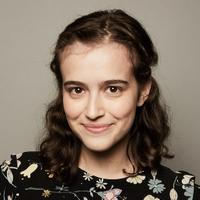 UPDATE, Thursday, May 20, 9:30 a.m. ET: Yesterday, Oatly announced that it is pricing its shares at $17, which is at the top of the estimated range, and gives the company a $10 billion valuation, as per CNBC. Even though the company is officially going public on Thursday, it already raised $1.4 billion on Wednesday as part of its IPO on the Nasdaq stock exchange.
UPDATE, Thursday, May 20, 1:25 p.m. ET: Even though Oatly shares were priced at $17 last night, when they formally debuted on the Nasdaq on Thursday, they had jumped in price $22.12 per share, The New York Times reported.
PREVIOUSLY: Oat milk has been the it girl of the non-dairy milk space for a few years now, with Oatly's milks, ice creams, and yogurts leading the pack as some of the trendiest plant-based products on the market — and the Swedish brand is capitalizing on that this week. Oatly is going public, and customers will soon be able to buy shares.
Article continues below advertisement
"We have a bold vision for a food system that's better for people and the planet," Oatly said in a statement promoting its IPO, as per The New York Times.
Article continues below advertisement
Oatly will have its IPO this week.
Oatly Group AB, better known as Oatly, will launch its initial public offering in New York on May 20, 2021, at 4:57 a.m. ET, according to Benzinga. The brand will trade under the Nasdaq symbol OTLY.
Oatly's IPO will offer 84,376,000 shares, and according to estimates, each share will be priced between $15 and $17.
Article continues below advertisement
That means the brand could raise $1.4 billion with its IPO, according to Renaissance Capital. And this share price will value Oatly at about $10.1 billion, as per calculations by Bloomberg. Interestingly, Renaissance Capital adds that even though Oatly is the No. 1 selling oat milk brand in the U.S., the U.K., Germany, and Sweden, the brand is still unprofitable, due to high SG&A (selling, general, and administrative) expenses.
However, Oatly couldn't have gotten to this point without the controversial decision that the brand made last summer.
Article continues below advertisement
Oatly's controversy damaged the brand's reputation.
In mid-2020, the Blackstone Group, a private equity firm, purchased 10 percent of Oatly for $200 million. At the time, Oatly stated that it hoped the Blackstone partnership would help the oat company expand production and eventually go public. Clearly, the plan worked — but not without a cost.
Many of Oatly's customers who previously supported the brand for its ethical and sustainable practices were shocked to learn Oatly had partnered with the controversial Blackstone Group. Blackstone's CEO Steve Schwarzman is a Donald Trump supporter (and personal confidant to the former president), who reportedly donated over $27 million in 2020 (as of September of that year) to various U.S. politicians, including at least $3 million to Donald Trump, as per Reuters and CNBC.
Article continues below advertisement
Oatly is still a more ethical and sustainable choice than dairy milk.
Article continues below advertisement
That said, it's totally fair that customers who try to shop for food as ethically and sustainably as possible would be upset about this partnership, and start buying other oat products. But it does stand as a reminder of how much power massive corporations hold. By letting Blackstone buy just 10 percent of Oatly, the company was able to go public, and get closer to helping edge out the horrific dairy industry.
When the controversy exploded last September, Oatly responded by explaining that the company needed money to expand, and that Oatly saw its partnership with Blackstone to be no different than vegan brands putting their products in grocery stores that sell animal products. Basically, moves like this are the only way to truly take over the industry.
Article continues below advertisement
"From a sustainability perspective, we are convinced that helping shift the focus of massive capital towards sustainable approaches is potentially the single most important thing we can do for the planet in the long-term," Oatly said at the time.
Hopefully Oatly's IPO will take the brand to the next level so well that Oatly can eventually sever ties with Blackstone — and save as many cows as possible in the process.
More vegan brands are launching IPOs.