Oatly Fans Are Boycotting the Brand for Making a Controversial Decision
Why are devout oat milk consumers boycotting Oatly? Keep reading for an in-depth explanation of the controversy behind the popular brand.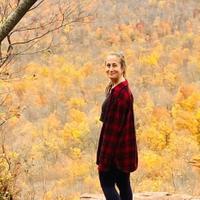 Oat milk giant Oatly has risen to the top of the plant-based milk market with its vast assortment of high quality oat milks, pints of ice cream, and even yogurt. And understandably, with the rise of veganism and a newfound desire to save the planet, consumers have helped Oatly grow exponentially since it started in the 1990s. However, lifelong fans are now boycotting Oatly, after hearing it had received funds from a Trump-supporting, anti-sustainability equity firm.
Article continues below advertisement
If you are one of many sustainability-conscious consumers who consider Oatly to be a grocery haul staple, stay tuned for everything you need to know regarding the brand's latest controversy.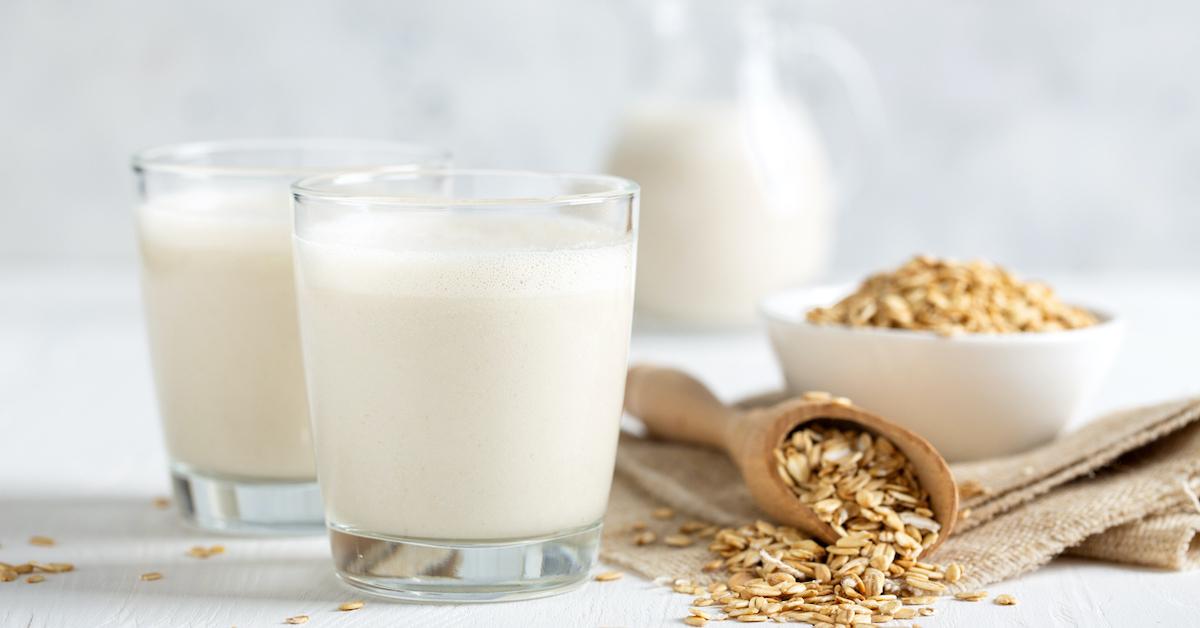 Article continues below advertisement
It all started with Oatly's latest, highly-questionable partnership.
In July 2020, a private equity firm called the Blackstone Group bought 10 percent of the plant-based company for $200 million, according to Financial Times. Oatly sold Blackstone a stake in the company in hopes of expanding production, and eventually going public in the stock market. Blackstone's ideologies, however, don't exactly align with that of Oatly's or its customer base, which is why consumers are extremely disappointed.
In September 2019, the Blackstone Group invested in a Brazilian infrastructure company that happens to be responsible for massive amounts of deforestation in the Amazon rainforest, according to Private Equity Stakeholder. Not only is deforestation a massive global warming contributor, but also record numbers of man-made forest fires tore through the Amazon in 2019, and infrastructure companies were largely to blame, thus holding them partially responsible.
Article continues below advertisement
Blackstone is also notoriously pro-Trump. The company's CEO, Steve Schwarzman, apparently donated $3 million to Trump's super PAC, America First Action, according to CNBC. He is also considered to be a confidant of the president, so it comes as no surprise that he also hired a pro-Trump lobbyist earlier this year named David Urban. Yikes.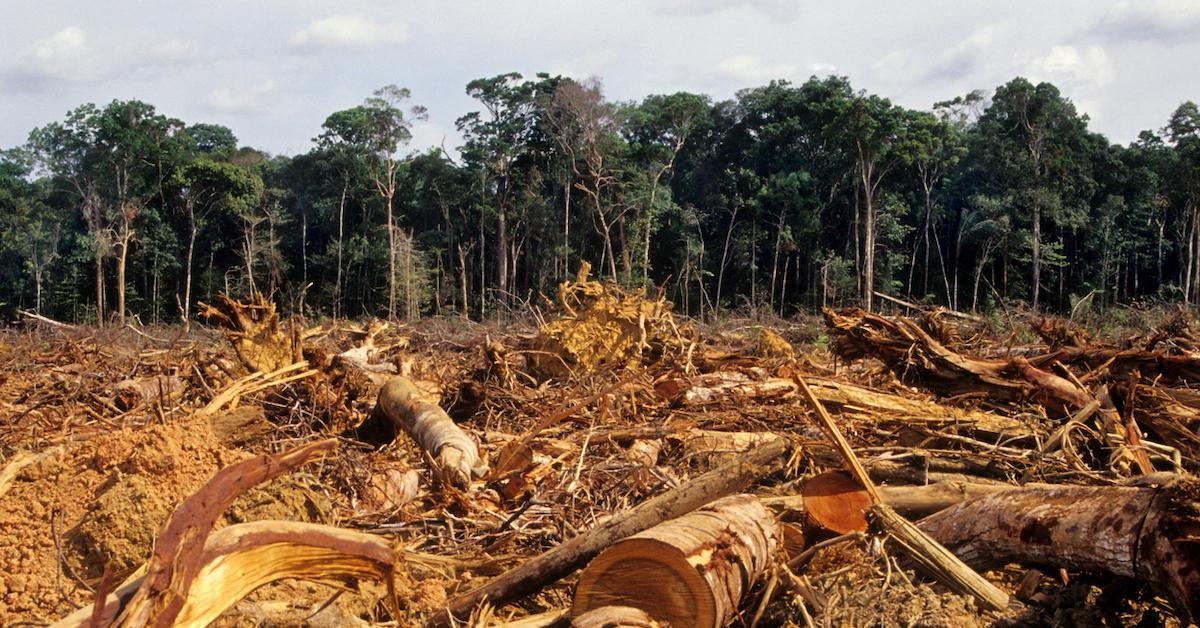 Article continues below advertisement
Most Oatly fans value sustainability and consider themselves anti-Trump, which has led to a boycott.
A video created by Twitter user @kageyamasmiIkk shows an exchange of tweets between her and Oatly UK. She asked if the company supports Trump, and its response was somewhat vague, reading: "Hi there, we've recently received an investment from Blackstone and other private equity firms which will help us expand our sustainable mission and create more plant-based products."
Oatly continued:
"We understand that partnering with Blackstone is an unexpected choice, however through this partnership we are able to get the leading player in private equity to invest in sustainability and to align their goals and values with our own, which we believe is a massive positive step forward. It also steers capital that would've otherwise gone into another commercial investment into sustainability instead, making their investments greener. Love, Oatly."
Article continues below advertisement
Not only did Oatly evade answering the question — simply mentioning that the decision may have been "unexpected" — but it also attempted to argue that right-wing funds are now being allocated towards more sustainable ventures. That being said, Oatly has received tremendous backlash from fans across the globe. See what some of them had to say about it, below.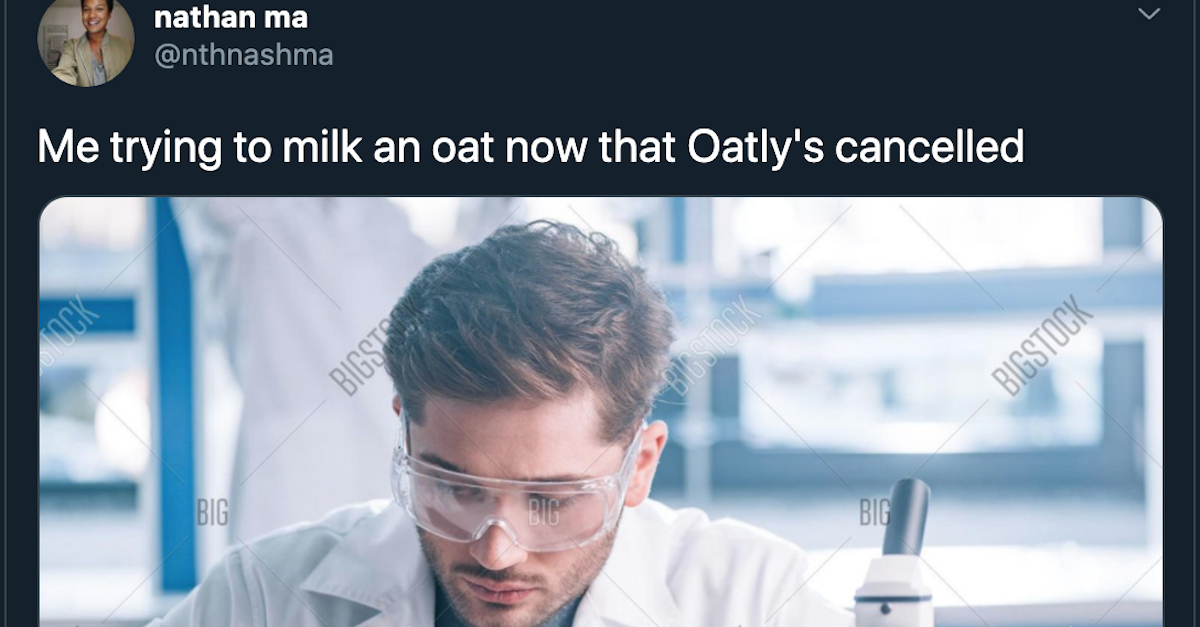 Article continues below advertisement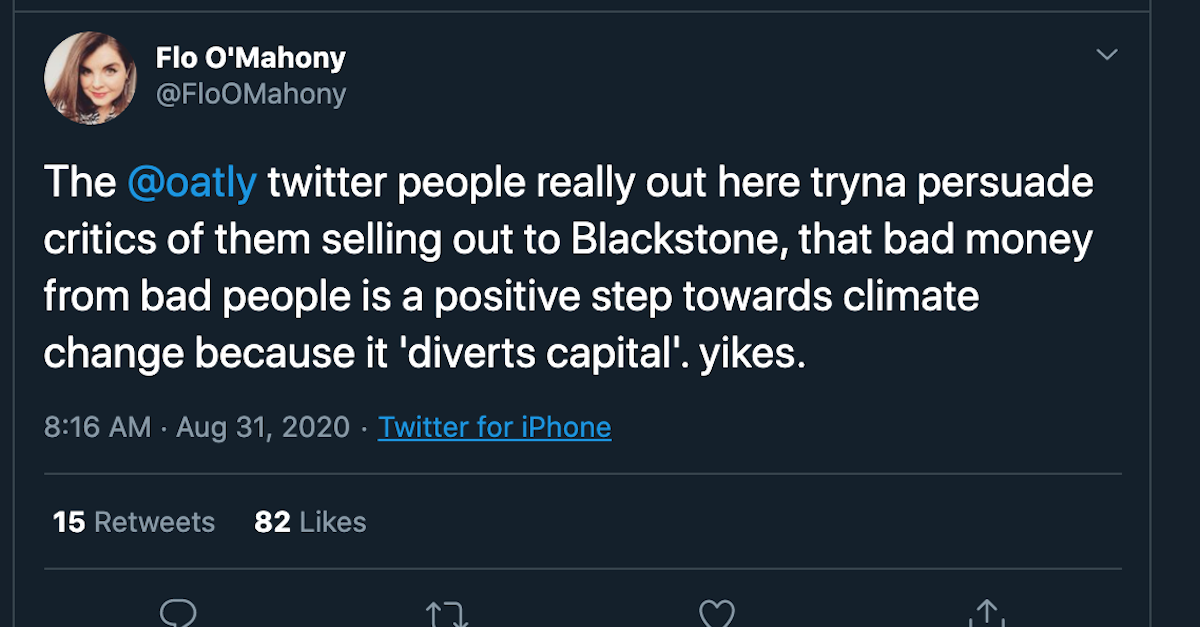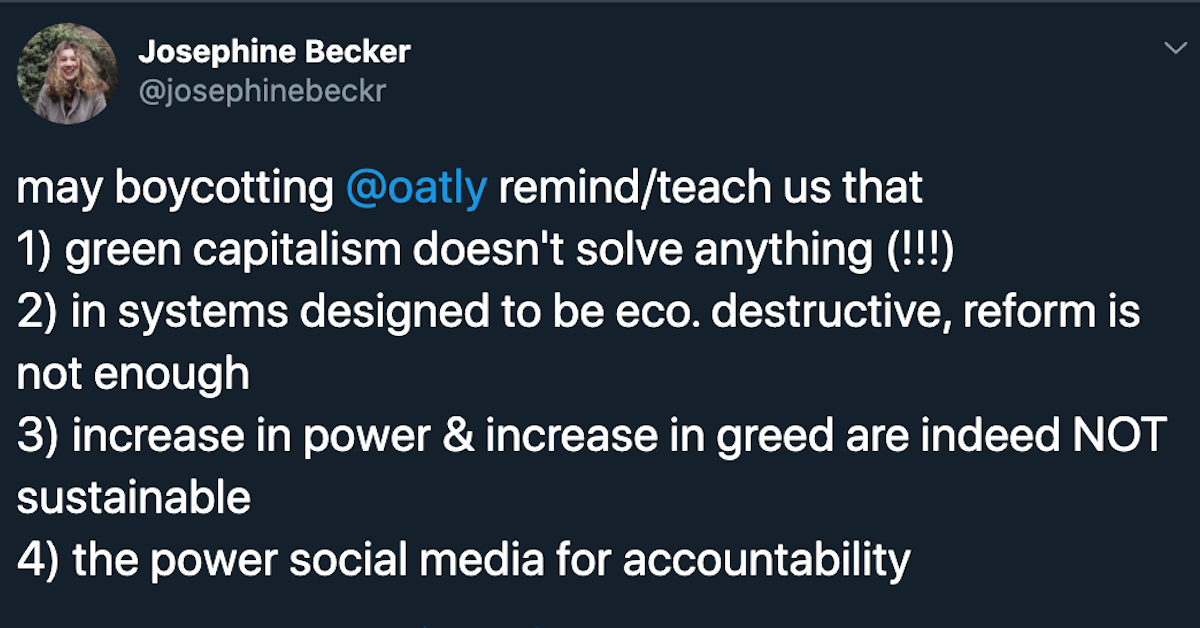 Oatly's decision to partner with Blackstone was certainly a strange one, so if you're seeking out something new in solidarity, try Trader Joe's plant-based creations... or if you're feeling adventurous, you can even try making oat milk at home.