Benefits of a Tiny Home: Everything You Need to Know About the Eco-Friendly Houses
Tiny homes are a rising trend — and not only are they cool, but they're affordable and eco-friendly.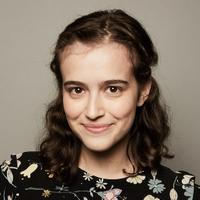 If you've heard of the tiny house movement, you probably have a lot of questions. Where do these homes come from? Are they legal? And why on Earth would anyone want to live in such a cramped space?!
Even though it may seem puzzling at first, tiny house living actually comes with a slew of benefits — as long as you can handle (very) limited space. Emphasis on very. Read on to learn everything you need to know about tiny houses.
Article continues below advertisement
What are tiny homes?
Tiny homes are just what they sound like — small houses that are just big enough for everything you need. According to the International Code Council, tiny houses must be 400 square feet or less — and according to The Tiny House, they can be as small as 60 square feet in size. A tiny home can either be on wheels (sort of like a trailer) so that you can drive it around and park it in different places, or it can be a freestanding structure, with or without a foundation.
Tiny house living is so much more than wanting to feel like you're in a walkup studio apartment in Manhattan. As explained by The Tiny Life, the whole tiny house thing has become a social movement, with people moving into the small homes for a number of interesting reasons. For example: it's more affordable than a larger home; it has a relatively low environmental impact; and the small space forces inhabitants to embrace their inner Marie Kondo and get rid of unnecessary possessions.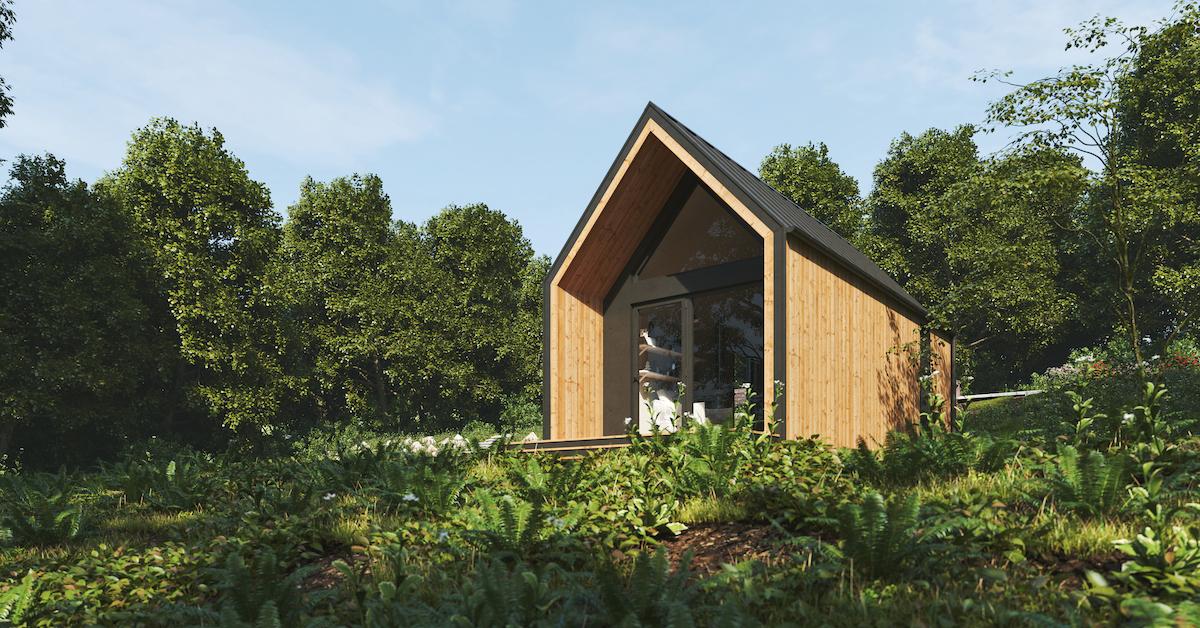 Benefits of a tiny home:
One of the greatest benefits of a tiny home is the cost savings. Because the space is so much smaller than the average house, you'll have lower electricity bills, smaller monthly payments, and lower upkeep costs. On top of that, the house will cost less to buy upfront, or have lower rental payments. (More on the specific cost differences below.)
Another benefit is the lower environmental impact. A tiny home requires less materials to build, takes up less land, uses less electricity, and produces less emissions. And on a personal level, the small space means you'll have less space to clean (hell yeah), and you'll probably stop buying items you don't need.
Additionally, if your tiny home is on wheels, you'll essentially be able to move where you live without moving all your stuff.
Are tiny homes worth it?
There are a number of factors to consider when thinking about transitioning to tiny home life. If you want to live in a town where tiny homes are available or can be parked, if you'd like an affordable housing situation, if you want to lower your environmental impact, and if you enjoy getting creative with your space, then a tiny home may be worth it for you.
But perhaps the biggest factor to consider is the fact that you'll be living in a space smaller than the average studio apartment — and if you have a partner, children, or pets, the space will feel even smaller. But if you're one of those people who thrives while living in close quarters, then you'd probably enjoy living in a tiny house.
How much do tiny homes cost, and are they expensive?
The Tiny Life crunched some numbers, and found that tiny houses are generally much more affordable than regular houses. The average regular-sized house has a $290,000 purchase price; but over 30 years, including the down payment, maintenance, and mortgage, a $290,000 house will end up costing a little more than $1 million. In contrast, The Tiny Life says that a tiny house costs between $10,000 and $40,000 over the same time span, on average.
In general, a tiny house is cheaper than the average home — but a small apartment in an affordable town could be comparable in cost.
Another large determining factor in the price of a tiny home is whether you choose to go DIY and build it yourself, or if you buy a "prefab" tiny house — which could easily make your home's price higher than the $40,000 threshold.
DIY tiny homes can be a fun project.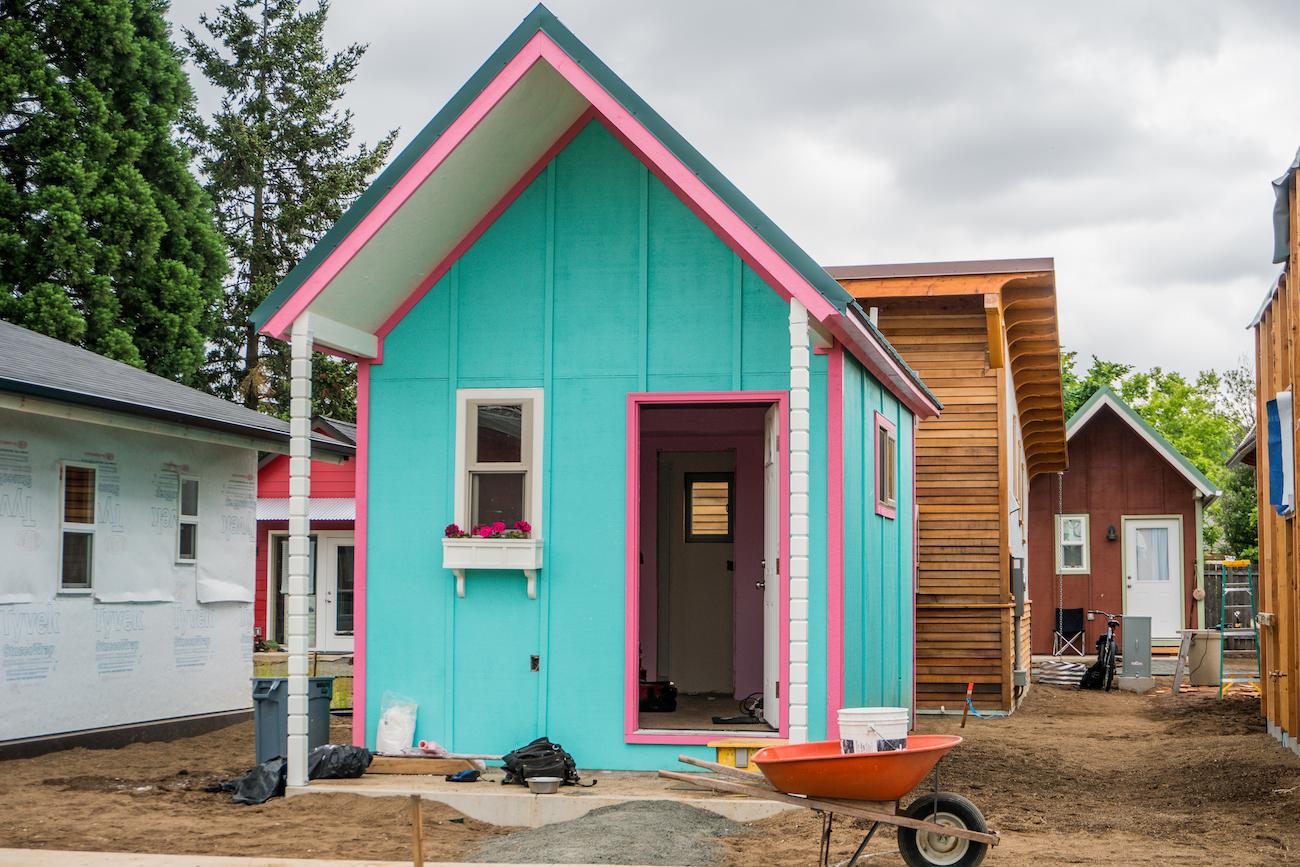 If you're interested in the DIY route, there are two ways you can go. One is buying a tiny house kit, which comes with pretty much everything you need to build your own tiny house, and all you'll need to do is actually install and construct everything. There are many different DIY kits on the market at all different price points, and you can check out a few different options on The Spruce.
Another option is completely building it from the ground up — you buy your own lumber, roof, beams, windows, doors, paint, electricity… pretty much everything. Luckily, the internet tiny home community is filled with guides on DIY-ing your own tiny house from scratch, like this one from Homesteading.com.
Prefab tiny homes are essentially turnkey houses.
A prefab (short for prefabricated) tiny house is essentially a turnkey home, that comes equipped with everything (or almost everything) you need to move in. That usually includes plumbing, a sewer system, electricity, heat and air conditioning, and a kitchenette, according to My Modern Met.
Amazon sells some tiny house kits, too.
Are tiny homes legal?
According to the Tiny House Society, laws governing tiny homes vary in different states, cities, and towns. There are a ton of regulations that must be adhered to — because no matter how tiny the home is, it still needs to be safe. The Tiny House Society recommends looking up the zoning regulations and building codes in the town where you want to build your tiny home to see if it will be feasible.
The building codes dictate various rules that your house must include. For example, Tiny House Society says that most places require: a minimum ceiling height of 6-feet-4-inches in bathrooms and 6-feet-8-inches in common areas; an emergency exit; a staircase or ladder up to any loft areas (which are pretty common in tiny houses); and at least one separate bathroom.
In terms of zoning regulations, Tiny House Society recommends personally contacting the zoning department in your town to find out what land is viable to build your house on. Tiny House Society is actually a great place to start your tiny house journey, since it has a ranking of all 50 states on a scale of 1 to 10, pertaining to how tiny house-friendly they are. Texas and Maine both came out on top, with a 9 out of 10 each — but keep in mind that laws vary by municipality or county in almost every state.
Article continues below advertisement
Where can mobile tiny homes be parked?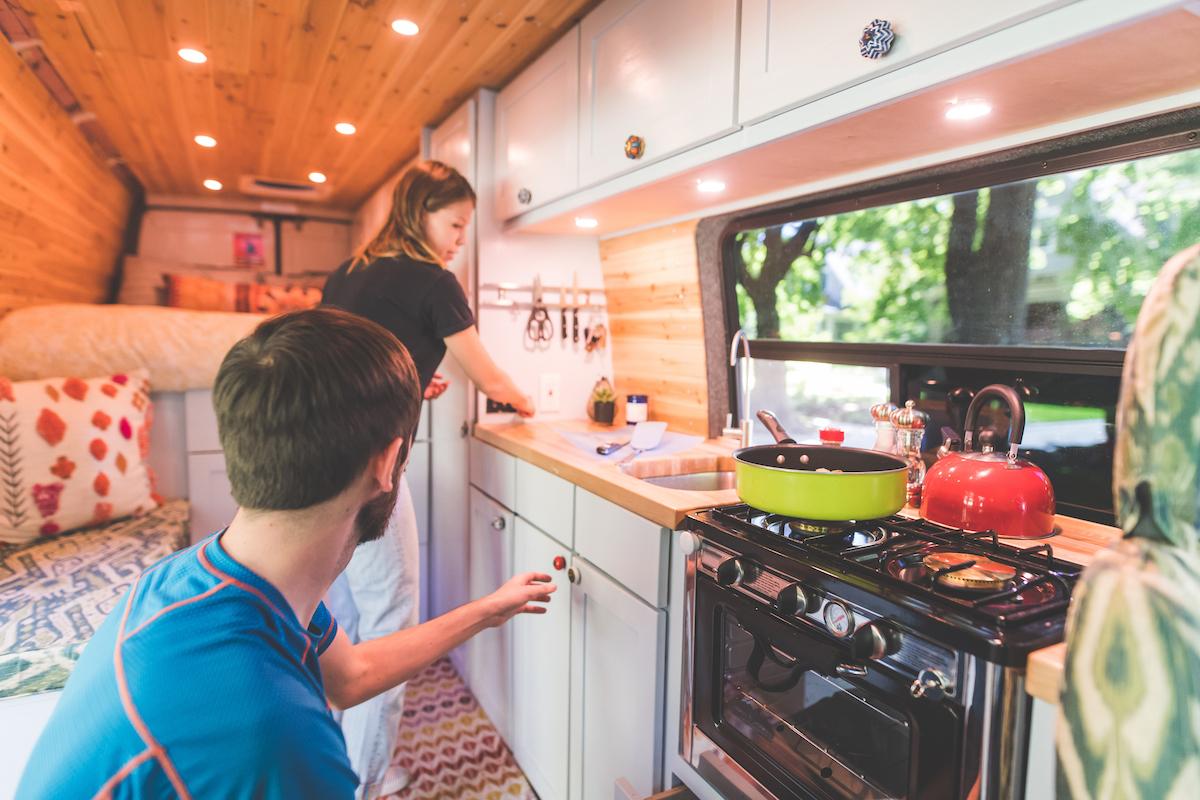 The rules regarding tiny mobile homes are also subject to zoning regulations. If you plan to become a nomad and move your tiny house from location to location, follow the same rules as above — always research the zoning regulations from the towns you're planning to visit. Treehugger has a great guide to finding appropriate and legal parking for your mobile tiny home.
Article continues below advertisement
Do tiny homes have plumbing and bathrooms?
As Tiny House Society mentioned above, most towns require all tiny houses to have a private bathroom. That said, what kind of plumbing homeowners choose is up to them. It is possible to set tiny houses up on the public water system — but if you're living in a tiny home in hopes of getting off the grid, you would not be connected to the public water supply. Off-grid tiny houses still need water, which can be obtained by storing water in a tank, and heating it with propane or a generator, such as a solar-powered generator.
Plumbing is not just important for drinking water and bath water — you'll also need it to make your toilet work. To reduce electricity and water use, some tiny house owners opt to use composting toilets.
Article continues below advertisement
Are tiny homes safe?
As long as your tiny house is built up to code, it should be able to withstand basic weather conditions. Many tiny houses are just as sturdy as average-sized houses, and they can withstand storms — that said, when severe storms or natural disasters strike, owners of tiny homes should take extra precaution to protect or weatherproof their houses. Go Downsize has a comprehensive guide for tiny house owners on what to expect when heavy rain or natural disasters are near.
Article continues below advertisement
Can tiny homes solve homelessness?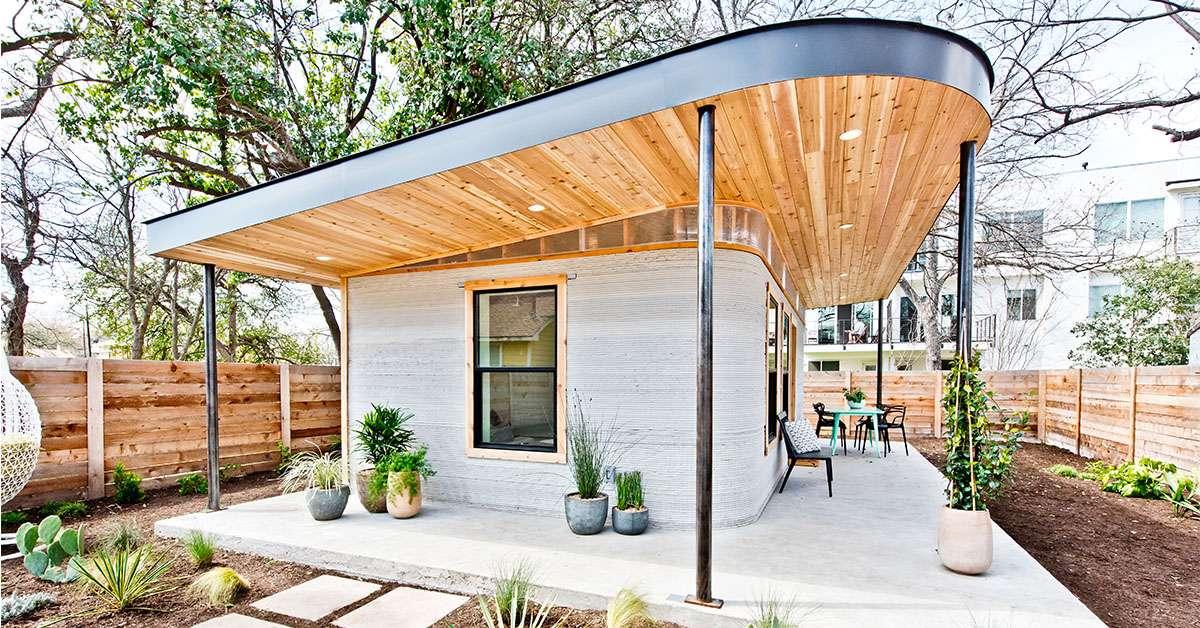 There are many people who support the tiny home movement because they simply enjoy living in a small, eco-friendly space — but there is also a rising number of folks who support tiny homes because they think tiny homes have the power to solve the homelessness crisis. Tiny homes are easier to build than houses or apartment buildings, cheaper to construct, and more affordable to maintain — but they still give residents independence and responsibility.
For example, the Kansas City-based Veterans Community Project (which was actually featured on Season 4 of Netflix's Queer Eye) provides housing and support to American veterans with a neighborhood of tiny houses. "Tiny homes are a really great model and a great solution to this housing crisis we have," cofounder Bryan Meyer told Green Matters in an interview.
Article continues below advertisement
Additionally, the nonprofit New Story and the homebuilding technology company ICON partnered up to pioneer 3D-printed tiny homes, which take just two days to build and cost $7,000 each. The two companies are currently working on the first neighborhood of 3D-printed homes, which will be built in rural Latin America.
Green Matters spoke with New Story's cofounder Brett Hagler, and he explained that 3D-printing the homes out of concrete ensures efficiency and low waste, as opposed to traditional construction methods, which take much longer and result in wasted construction materials. "Our hope for 3D-printing is that it will allow us to build more homes faster than ever, without sacrificing quality," Hagler told Green Matters.
Article continues below advertisement
Tiny house festivals:
Article continues below advertisement
'Tiny House Nation' and other tiny home TV shows can inspire tiny home fans.
If you want to get more into the tiny house lifestyle (whether or not you're ready to downsize yourself), there's a TV show called Tiny House Nation where the hosts travel all over the U.S. to check out some of the smallest and most fabulous houses in the country. There are also a few other shows on the topic, including Tiny House Hunters and Tiny House, Big Living; not to mention, there are also numerous YouTube channels detailing tiny home life, construction, and more.
This article, originally published on Aug. 9, 2019, has been updated.