Earth Day's 2022 Theme Has Been Revealed (Exclusive)
The theme of Earth Day 2022 was just unveiled.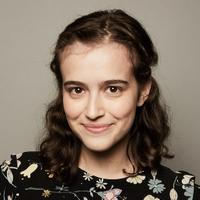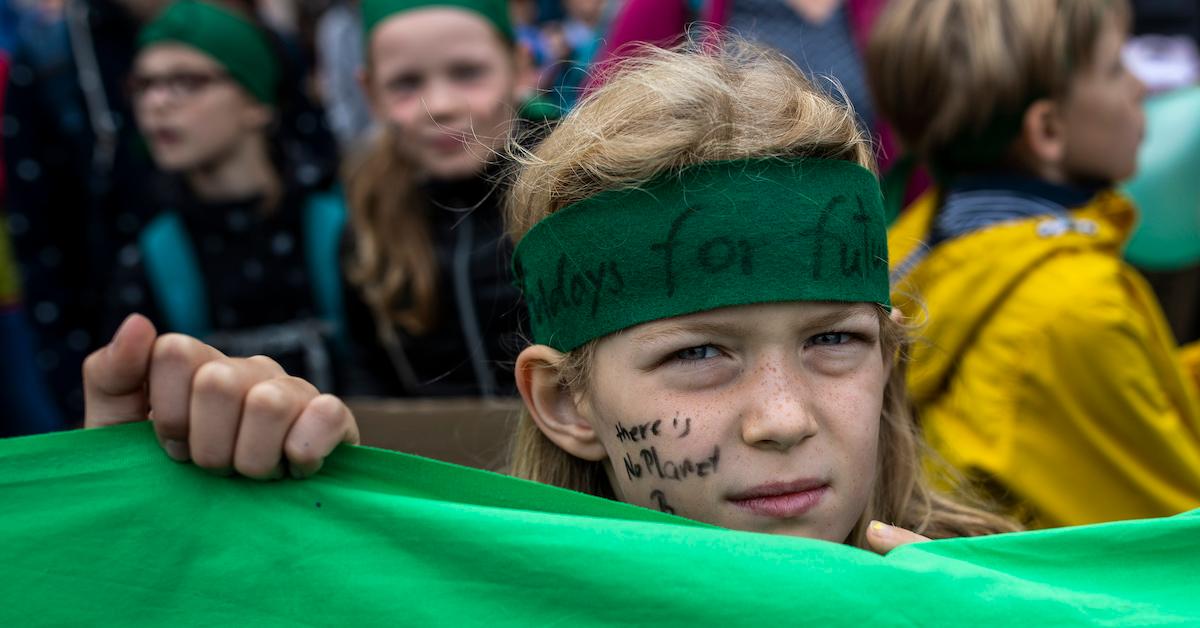 Earth Day is always about protecting our planet and fighting climate change, but every year, there's a more nuanced theme, too. And today, more than three months ahead of the annual holiday, earthday.org (EDO), the organization that runs Earth Day, is revealing the theme of Earth Day 2022.
Keep reading for what we know so far about the upcoming Earth Day!
Article continues below advertisement
When is Earth Day 2022?
Earth Day is always celebrated on April 22 — and this year, the holiday falls on a Friday, which will allow eco nerds like us to celebrate all weekend long. The first Earth Day was held in 1970, meaning 2022 will mark the 52nd anniversary of the holiday's founding.
Earth Day's 2022 theme focuses on a green economy: "Invest In Our Planet."
On Jan. 12, 2022, EDO announced the 2022 Earth Day theme: "Invest In Our Planet."
Article continues below advertisement
In keeping with the theme, Earth Day 2022 will center on "accelerating solutions to combat our greatest threat, climate change, and to activate everyone — governments, citizens, and businesses — to do their part," and encourage Earth Day observers to "recognize our collective responsibility and to help accelerate the transition to an equitable, prosperous green economy for all," according to press materials EDO sent Green Matters ahead of the public announcement.
"For Earth Day 2022, we all need to come together," Kathleen Rogers, President of EDO, tells Green Matters exclusively in an email.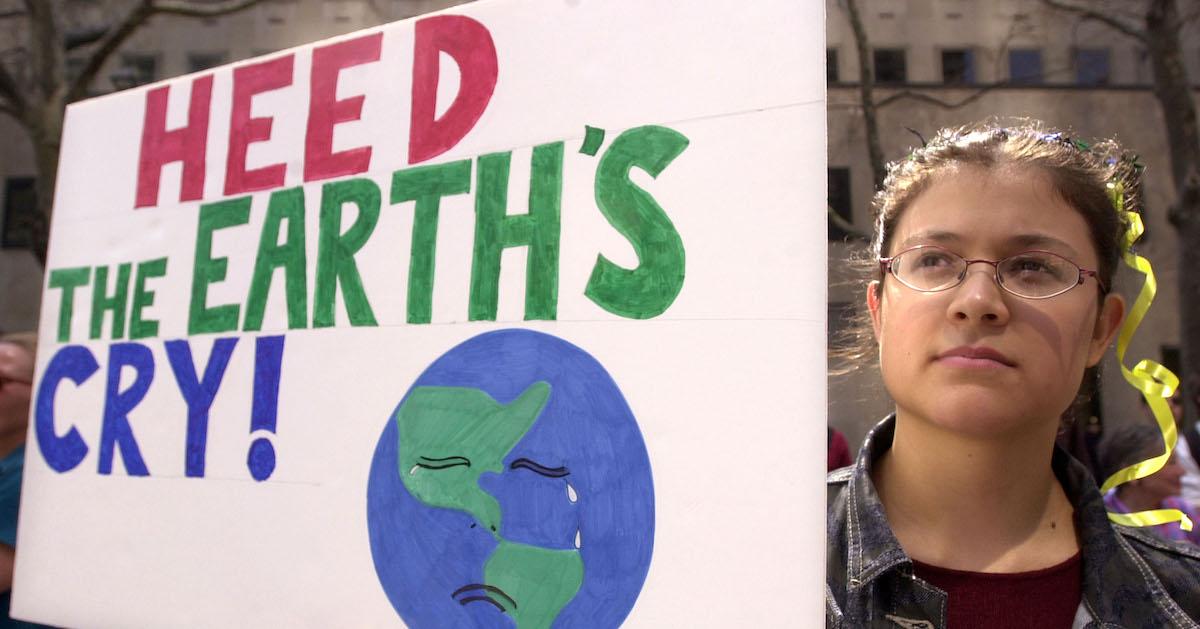 Article continues below advertisement
More specifically, EDO hopes that the holiday this year will continue to help chip away at the fossil fuel industry's power, and shift the planet to a "21st century economy." However, we cannot solely rely on the people in power to do that.
The organization notes that COP26, hosted in Glasgow this past November, made it clearer than ever that governments are not taking enough action to fight the climate crisis or support a global green economy. "It is increasingly clear that governments can't and won't solve the climate crisis alone," Rogers tells us.
Article continues below advertisement
"Massive, urgent, and cross-cutting investments in innovation, technology, and restoration are necessary, which along with sustained individual political and consumer engagement, is our best bet to combat our greatest threat," Rogers adds.
We have more green solutions and technology than ever in 2022, but they aren't being implemented. EDO hopes that Earth Day 2022 will serve as a reminder that individuals, consumers, businesses, innovators, and investors all hold the power to convince governments to actually facilitate a transition to a green economy.
All that being said, EDO maintains that a healthy and equitable planet "is within our reach if we work together."
Article continues below advertisement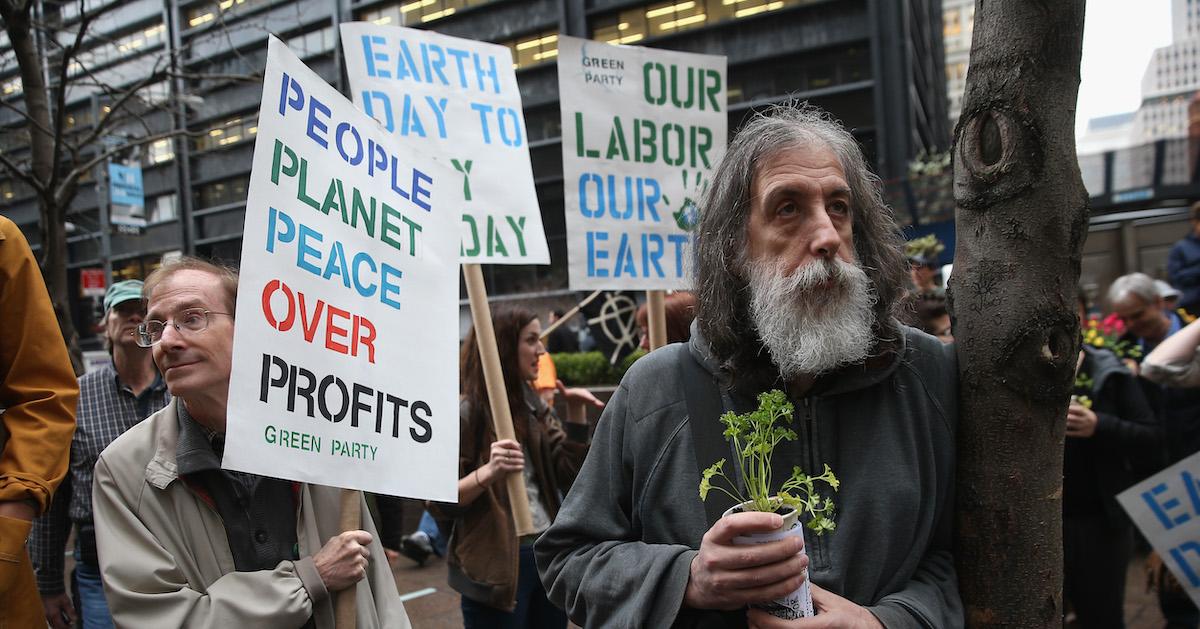 How you can support a green economy and "Invest In Our Planet":
There are many ways individuals can send these signals to the governments and industries. For example, you can support eco-conscious brands and products; divest from unsustainable investments and big banks, and transfer your money to an ethical investing portfolio and an ethical bank; and use your job or skills to create and support innovations that will fight the climate crisis.
Last year, Green Matters celebrated Earth Day with #GreenMattersGreenlight, a week of programming spotlighting the ways citizens of Earth can protect the planet, on Earth Day and every day after the holiday. Stay tuned for our 2022 Earth Day programming.