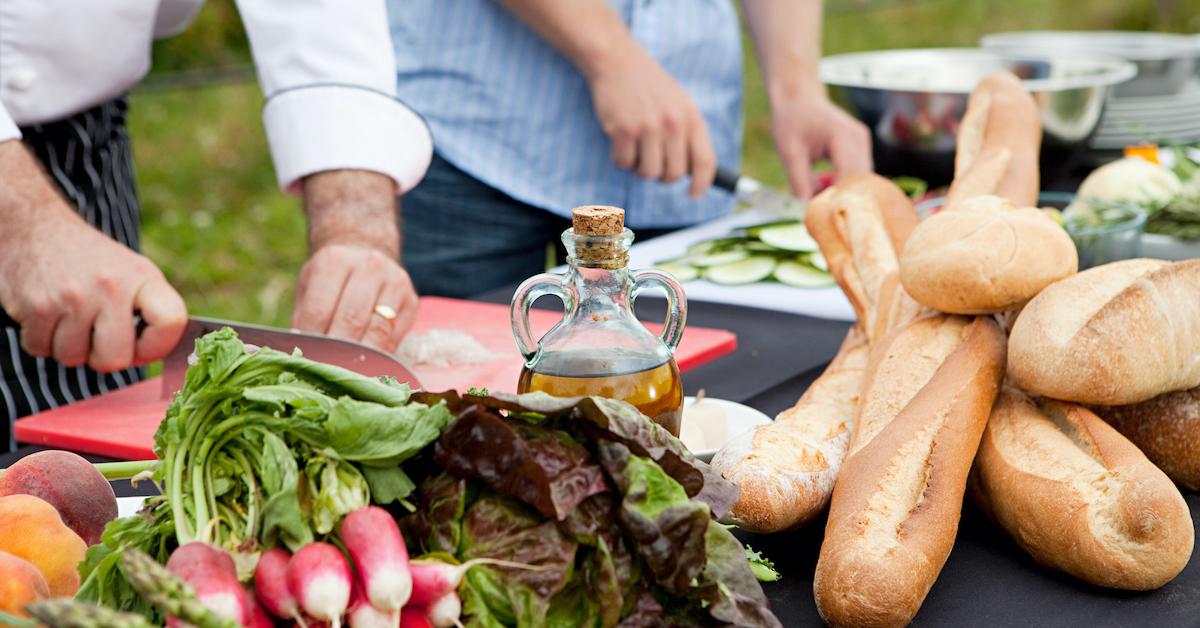 Plant-Based Cooking Show Episodes to Fill the Void of Meatless Cooking Series
A mainstream, fully meatless cooking series has yet to debut on cable TV, though that may soon change — nonprofit organization, Farm Animal Rights Movement (FARM), has petitioned for Food Network to launch a fully plant-based cooking series. According to Veg News, Amazon Prime Video debuted High Cuisine last year, and TikTok's favorite vegan, Tabitha Brown, landed a series on the Ellen Digital Network, though cable cooking channels have yet to release a completely plant-based show – until now.
Article continues below advertisement
Tabitha Brown recently announced a new vegan cooking competition series called It's Complicated, and plant-based foodies are beyond excited.
But until that officially comes out, many established TV series have aired one-time meatless episodes to entice plant-based viewers. So, if you're in the mood to watch something that caters to your cruelty-free lifestyle, make sure to watch any of these plant-based cooking show episodes.