TikTok Star, Tabitha Brown, Launches a Vegan Food Line at Target — What You Should Know
TikTok creator, Tabitha Brown, has launched her own line of vegan food at Target. But where is it available, and when can we expect to see it?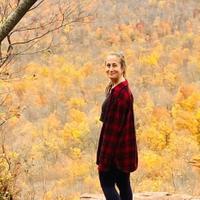 Tabitha Brown has had quite a busy few years. She garnered a massive TikTok following during the COVID-19 lockdowns back in 2020, she landed her own Food Network series called It's CompliPlated in 2022, and now, Tabitha Brown is launching a new vegan line at Target. This will be her third line sold at U.S. stores, to date.
Featuring everything from cookware to plant-based pantry staples, the line is affordable and highlights bringing people together through nourishing home-cooked meals.
Article continues below advertisement
"Bringing people together over food makes my heart full, and I feel blessed to continue spreading nourishment and joy to Target's guests," Brown stated in a press release, following the launch of her latest line. "My goal for this third collection is to deliver Tab-approved vegan food options that taste good and feel good for the soul and entertaining tools and essentials to help spread the love during mealtime with loved ones."
She hopes this will enable fans and Target shoppers alike to purchase food and kitchenware mindfully.
"I want to encourage y'all to be more intentional with what you feed your body so you can go on and shine your way," she continued in the statement. "Set your table, set your intentions."
Article continues below advertisement
What to expect from Tabitha Brown's vegan line at Target:
Tabitha Brown for Target's third collection, which was announced on Jan. 4, 2023, includes everything you need to stock your fridge, pantry, and shelves. With most items under $10, you can find a wide range of items for incredibly affordable prices. According to the press release, the plant-based dips, spreads, pastas, and plant-based proteins range from $5 to $30; the tableware ranges from $3 to $20; the kitchen décor ranges from $5 to $90; and the food storage ranges from $8 to $18.
Article continues below advertisement
Items we're most looking forward to include the drink tumblers, serving platters, and plant-based proteins — but you can expect a wide range of items.
"Our guests love what we've done in our partnership with Tabitha Brown, and I can't wait for them to see this new collection – featuring vegan food items, refrigerated foods, meal solutions, and a range of kitchen and tabletop essentials," Jill Sando, Target's executive vice president and chief merchandising officer, stated in the press release.
"Tabitha's cooking has brought joy to countless people and you can see how this collection is incredibly close to her heart," she continues. "There's just so much here to help our guests bring nourishment and joy to their friends and family."
So, when and where will these items be available? Get your wallets ready, because you're in for an upcoming shopping spree.
Article continues below advertisement
When and where is Brown's vegan Target line available?
Soon, you'll be able to stock your shelves with "Tab-approved" goodies. The actress and content creator's third Target line will become available on Sunday, Jan. 8, 2023 at most Target stores, and on Target's website.
However, it won't be available forever, so you'll want to get your hands on some of Brown's signature stuff before it's too late.
That's right — her line will only be available while supplies last. So unfortunately, you won't have access to the line after your local store runs out.
That said, we're hoping to see more plant-based Target collections in Brown's future.