Food Network's 'The Great Food Truck Race' Awards First Vegan Winner, SEÑOREATA (Updated — Exclusive)
We caught up with the chefs behind SEÑOREATA, the first vegan winner on season 15 of Food Network's 'The Great Food Truck Race.'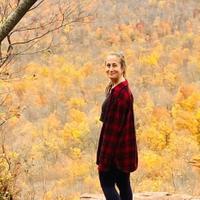 UPDATE: July 25, 2022, 4:15 p.m. ET: Food Network's The Great Food Truck Race has awarded its very first vegan winner during the series' 15th season. During the finale, plant-based Cuban food truck, SEÑOREATA went head-to-head with Maybe Cheese Born With It, a loaded mac and cheese truck. But after out-cooking and outselling them across three challenges in San Diego, SEÑOREATA took home the victorious winning title, along with the grand prize of $50,000.
PREVIOUSLY: As published June 8, 2022, 2:16 p.m. ET: To our dismay, there has yet to be a 100 percent vegan cooking series on a major TV network. However, Food Network's The Great Food Truck Race is to feature its first plant-based competitor: SEÑOREATA food truck — so it goes without saying that we will definitely be tuning in for it.
Article continues below advertisement
Yes, you heard that correctly — Los Angeles-based SEÑOREATA is serving up plant-based Cuban food. It's run by founder Evanice Holz, and upheld by two talented chefs: Chely Saludado and Adri Law.
Holz founded the truck in 2017, with a desire to enjoy her native Cuban food sans the animal products, according to VegNews. Now, five years later, the team is embarking on the journey of a lifetime, to hopefully win a massive cash prize.
Although the SEÑOREATA team is busy as can be, we were lucky enough to catch up with Holz via email. She told us a little bit about what the team expects for season 15, which premiered Sunday, June 5, and what they plan to do with the cash prize, when they (hopefully) dominate.
Article continues below advertisement
The biggest challenges the team expects to face because of being plant-based? None.
Article continues below advertisement
But neither of those problems seem to be a cause of concern for the SEÑOREATA team — with delicious plant-based menu items like Ropa Vieja, Guava Cheesecake, and Mixta Mijita, they are bound to catch the attention of the Food Network judges. Needless to say, the team feels good about their current standings, and they think they really have a shot at taking home the grand prize.
In fact, Holz feels that being plant-based sets them apart from their competitors, and therefore gives them an advantage.
"I see being the only plant-based contestants as an advantage," she tells Green Matters with the utmost confidence. "We are different, using only plants to create modern, outside-the-box dishes while eight other teams were competing neck and neck by implementing more traditional ways of cooking."
Article continues below advertisement
If SEÑOREATA wins the $50,000 grand prize, Holz says they plan to open a few SEÑOREATA restaurants.
Even though winning will come with quite a bit of honor (and some serious "I told you so's" regarding just how good vegan food can be), the team is definitely hoping to take home the grand prize. Holz tells us if the team ends up winning a whopping $50,000, they plan to use that money to open up some restaurants across Southern California.
"If I win, I plan to open SEÑOREATA as a restaurant in the High Desert and Los Angeles, and show the world that plant-based food is even better than what they're used to," she tells us.
That said, we're already planning a trip to SoCal.
You can follow SEÑOREATA's journey in new episodes of The Great Food Truck Race on Food Network on Sundays at 9 p.m. ET.
This article has been updated.