Chef Chloe Coscarelli on What It's Really Like to Cook Vegan for Thanksgiving — Exclusive
Green Matters participated in an exclusive virtual baking class with Chef Chloe Coscarelli, who spoke about cooking vegan dishes on Thanksgiving.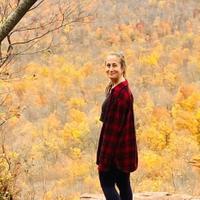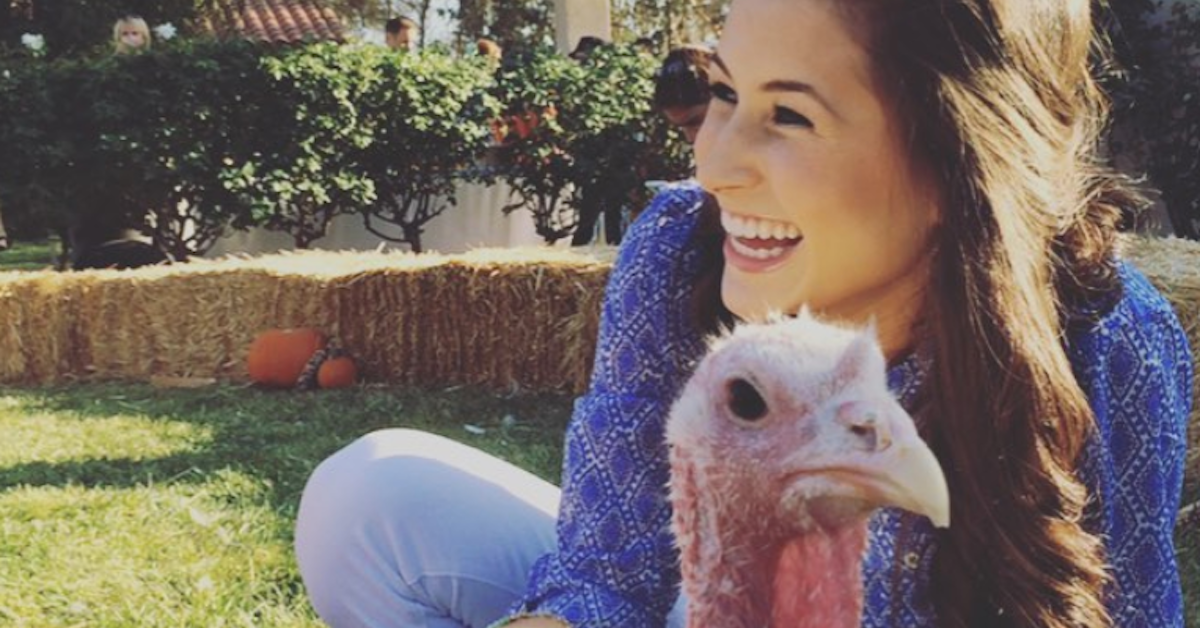 While a classic Thanksgiving meal typically features a slew of animal products and byproducts, most of us have successfully celebrated the holiday — plant-based — for several years now. Famous vegan chef and cookbook author, Chloe Coscarelli, for example, has celebrated a full 17 Thanksgivings as a vegan, which she opened up about during an exclusive virtual baking class in partnership with Whole Foods.
Article continues below advertisement
During the virtual baking class, Chloe Coscarelli revealed her favorite easy vegan Thanksgiving dishes, and what it's like cooking vegan Thanksgiving classics for non-vegan family. She had some stellar insight on cooking meatless during the typically meat-heavy holiday, recommending dishes to make, or potentially buy, if you aren't feeling up to cooking this year.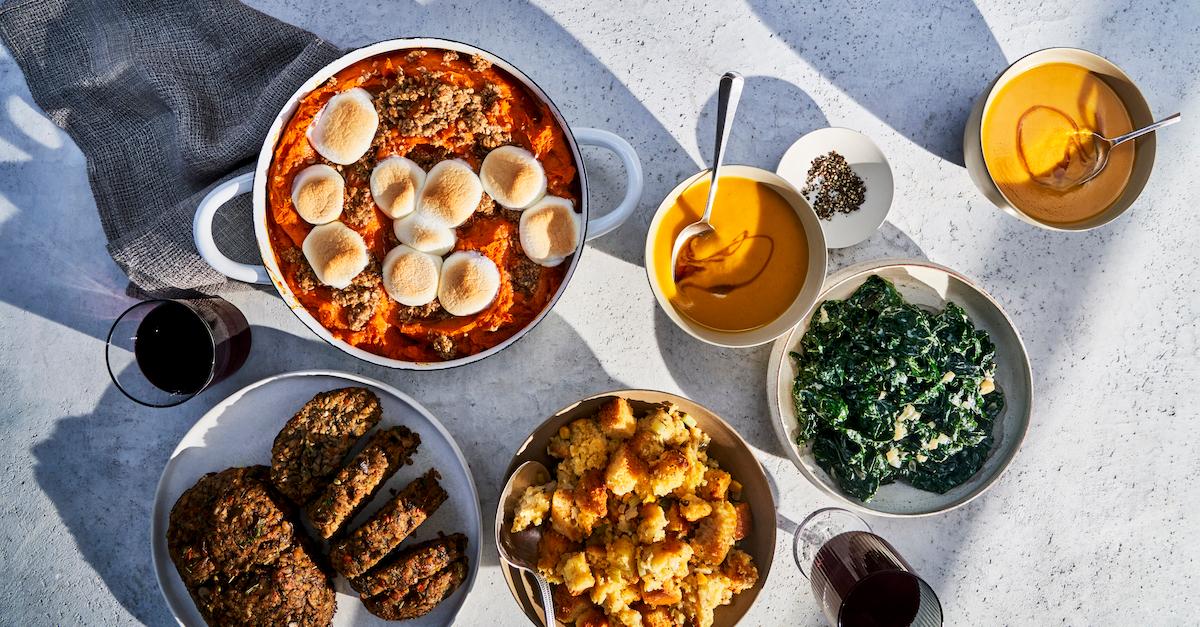 Article continues below advertisement
Obviously, Chloe has a wide variety of go-to dishes for a plant-based Thanksgiving.
As a longtime vegan and a plant-based culinary goddess, it comes as no surprise that Chef Chloe has a vast menu of delicious plant-based Thanksgiving treats up her sleeve. One of her favorites to make, she tells us, is a Cremini Mushroom Roast. Not only is it decently healthy, but it also appeals to the masses as it doesn't use a meat alternative (which some non-vegans find strange) and it isn't too labor-intensive.
"It's an incredible alternative to turkey or a regular meat roast if you have anyone at your table who wants to eat less meat... I happen to love all meat alternatives, but sometimes, people who are eating plant-based for the first time during the holiday season are a little weirded out by meat alternatives. So, because this is made from mushrooms, onions, carrots and amazing thyme, and nice herbs, it's a nice intro dish if you're trying to appeal to a wider audience," she explains.
Article continues below advertisement
And like we said, it's apparently pretty easy to make. "I make this loaf every single year, and I do it because I love doing things with mushrooms during the holidays," she says. "And it basically all gets made by putting it all in one pan, and getting baked. There's not a lot of chopping."
Article continues below advertisement
Chloe also loves making Miso Creamed Kale, in lieu of creamed spinach or other "creamy greens."
"This gets its creaminess from roasted garlic and miso, so it has amazing antiviral properties, immune boosting properties, we're using lots of kale and hitting it with a pinch of nutmeg on top," she tells us.
A few other highlights? Jalapeno Cornbread Dressing — or stuffing, which Chloe calls it — along with Pumpkin Curry Soup and Coconut Sweet Potato Casserole, which she says is "basically dessert disguised as a side dish."
For dessert, she loves making Pumpkin Marble Swirl Cake, for which she walked us through the baking process, and the end result was to die for. Ours didn't swirl quite like hers, but it was tasty nonetheless. You can tune into @wholefoods at 4 p.m. ET on Sunday, Nov. 1 (World Vegan Day!) for step-by-step instructions with Chloe on IG Live.
Article continues below advertisement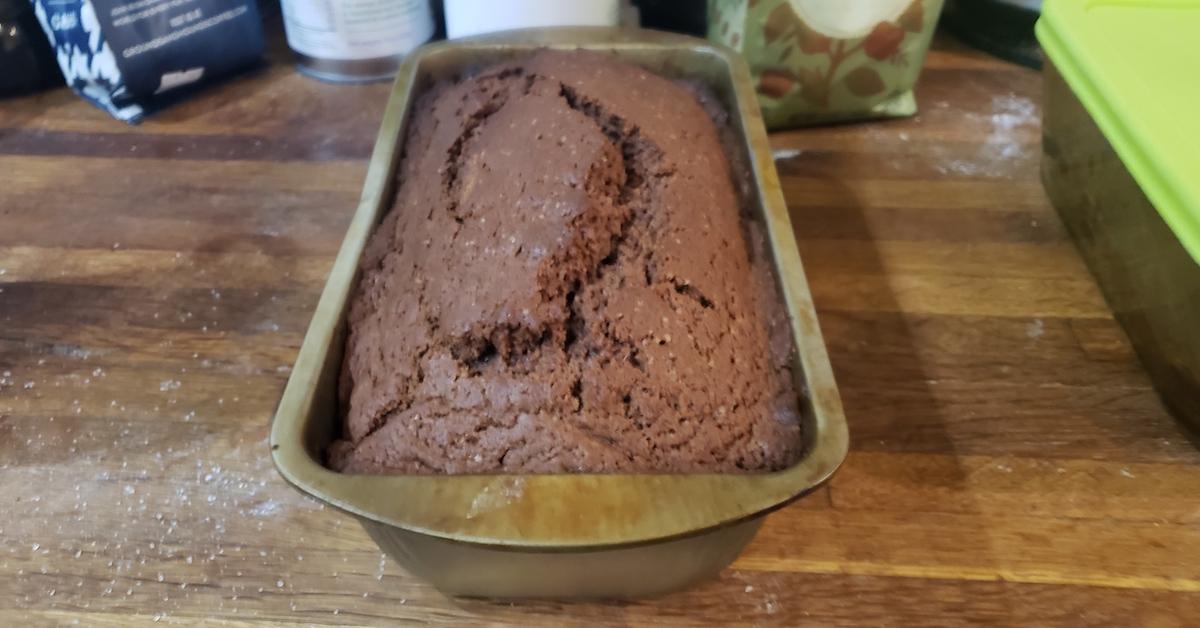 Each of these dishes are pretty simple to make, she says, but those feeling particularly lazy can preorder them as a meal for two for Thanksgiving for $39.99, and preorder starts today. The dishes will also be available individually at Whole Foods' hot bar leading up to the holiday.
Article continues below advertisement
Although cooking for a meat-eating audience can be tricky, Chloe has a few words of advice.
It can be tricky to convince your entire family to forgo the annual Thanksgiving turkey — especially if many of them lifelong meat eaters. However, Chloe suggests presenting any vegan dishes you've made by highlighting what they are, as opposed to what they aren't, and by showing your enthusiasm for the dish in question.
People get so excited about food, especially when you're excited about it, so if I were you, I would draw less of the attention away from 'we're not having turkey this year,' and more like 'hey I'm so excited about this main dish that I really want to make for everyone, or buy from Whole Foods, and it's delicious.'" she tells us.
Article continues below advertisement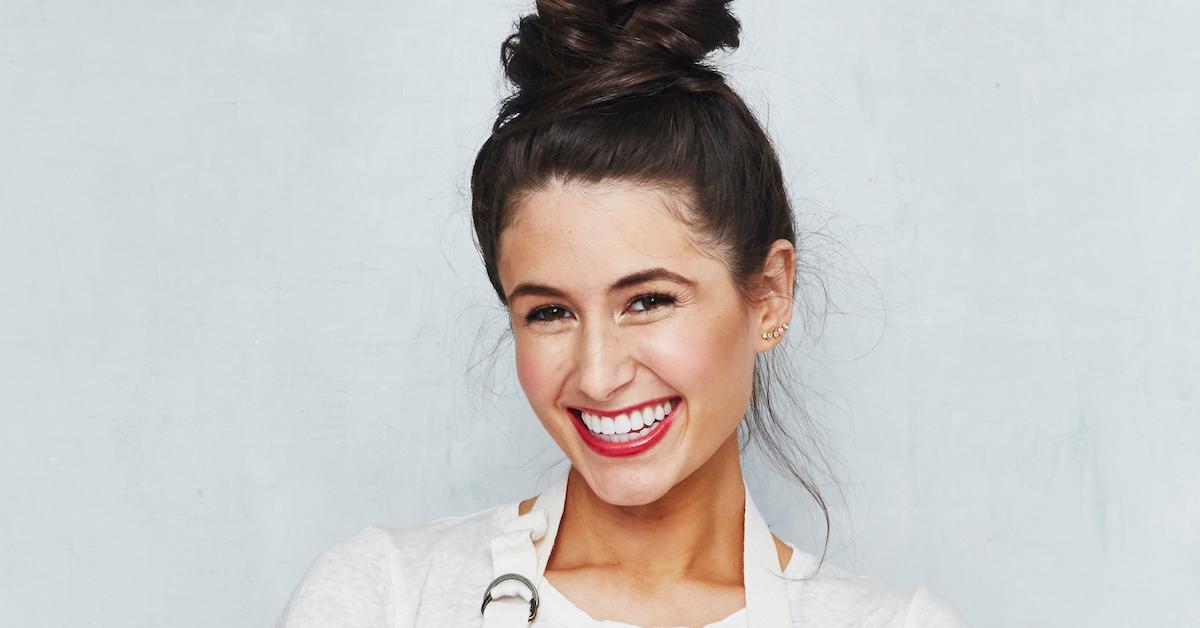 "I kind of like to think of vegan food not as what it's not — but more as what it is — and this meal has so many flavors, fresh herbs, spices, legumes, and veggies — it's really abundant!" she exclaims.
"So I would say focus on the positive, and also when you're providing food or cooking for someone, it's a really nice gesture, and they can't say no. So, instead of telling someone else, 'don't make a turkey, make me something else,' instead suggest you're going to make or cook something."
Article continues below advertisement
That said, cooking and baking during the holidays can be stressful, regardless of your audience, but Chloe says "don't sweat it."
"Baking doesn't have to be perfect! I'm assuming most of you are amazing bakers, but if you don't feel like you are, don't get discouraged — especially with vegan baking — as long as it tastes good, you're good to serve it!" she tells us, letting us in on an age-old baking secret. "If you mess anything up, change the name!"
"If your pumpkin pie comes out a little loose, call it pumpkin pudding pie. If your cookies come out burnt, call them cookie crisps!" Telling us to always serve a dish, regardless of how it looks. "Trust yourself and good luck!"