'The Black Vegan Cooking Show' Is an Exciting New Plant-Based Web Series (Exclusive)
Although it was supposed to premiere on a major network during COVID, and it got pulled, 'The Black Vegan Cooking Show' will be premiering as a web series.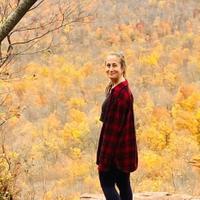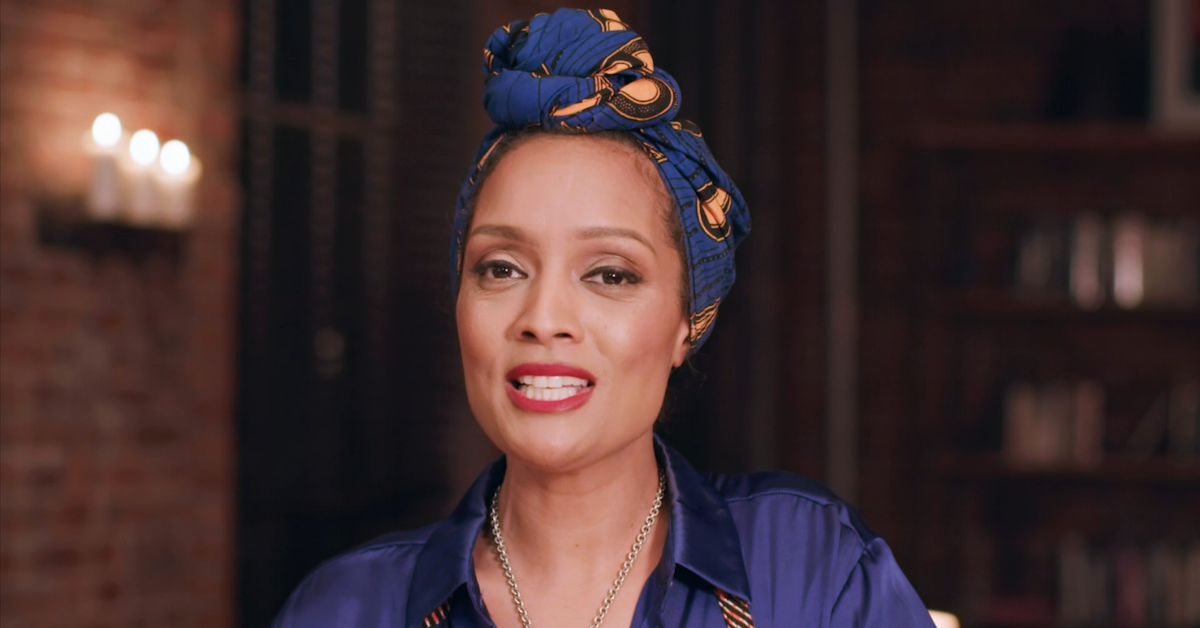 For many, COVID put life on hold by delaying weddings, putting off travel plans, and more. But for singer, model, and vegan chef, Charlise Rookwood (aka @vegansoulicious), it put years of work on hold. In 2019, Rookwood had secured a deal with a popular TV network, to produce a TV series called The Black Vegan Cooking Show, in which she would be cooking plant-based meals alongside famous guests. And although it was scrapped during the pandemic, it's finally been picked up as a web series.
Article continues below advertisement
"I hope that [the series] convinces my audience that a vegan diet can be tasty, nutritious, comforting and packed with the soul, seasoning and love you grew up with in your grandma's kitchen. We can veganize anything, and we can make it affordable!" Rookwood tells us via email, shortly after the trailer's initial debut on Instagram.
Watch the video below, for a better idea of what the show will be about.
Article continues below advertisement
What is 'The Black Vegan Cooking Show' about?
The Black Vegan Cooking Show aims to make people feel like they're actually sitting in Rookwood's kitchen. In each episode, she effortlessly whips up fabulous plant-based dishes alongside a long list of celebrity guests — rapper Styles P, comedian Donnell Rawlings, and celebrity chef Lauren Von Der Pool are only a few. We asked who her favorite guest was on the show, though, and she "could not possibly choose."
"I love them all," she says. "Its one big family!"
In addition to putting together droolworthy brunches, dinners, snacks, and drinks, she chats with each guest and makes viewers like a fly on the wall during an intimate meal.
Rookwood's favorite dishes from the show include Jamaican Guinness no Punch, and Mauritian Curry No Duck — that said, you'll have to tune in to get the full recipe.
Article continues below advertisement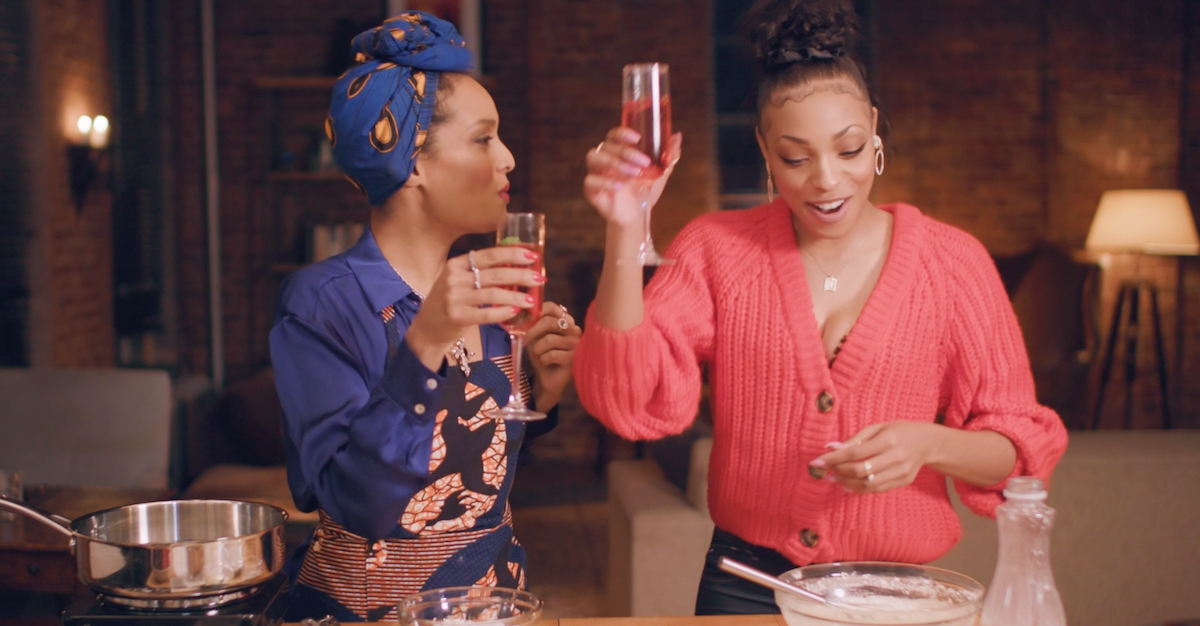 How did 'The Black Vegan Cooking Show' come to be?
The web series comes as a continuation of Rookwood's popular Instagram account, @vegansoulicious, which has garnered more than 16,000 followers over the years. But she has been an avid vegan cook for quite many years now.
"Growing up in a Jamaican/Mauritian household, it's pretty standard for the kids to be in the kitchen from a very young age. I was peeling, chopping and stirring from the tender age of 6. By the time I was a teenager I was making the entire family dinner," she explains.
Article continues below advertisement
"My grand-mère was a vegetarian, so I grew up eating a lot of vegetarian meals which I loved," she continues. But she says her father's cancer diagnosis ultimately inspired her to go fully vegan.
"When my father was diagnosed with stomach cancer my world turned upside down. That was when I started to delve into what we are putting into our bodies as cancer also sadly took many of our family members," Rookwood tells us.
"I was primarily a pescatarian at that time but after finding out I was pregnant that was that! I knew I wanted to have a vegan pregnancy and raise my child on a plant-based diet," she says.
This led to Rookwood's creation of her Instagram account, which documents her favorite recipes. She found a passion in teaching young children and students about veganizing food for the benefit of their health and the environment, and eventually, the concept of her series was born.
Article continues below advertisement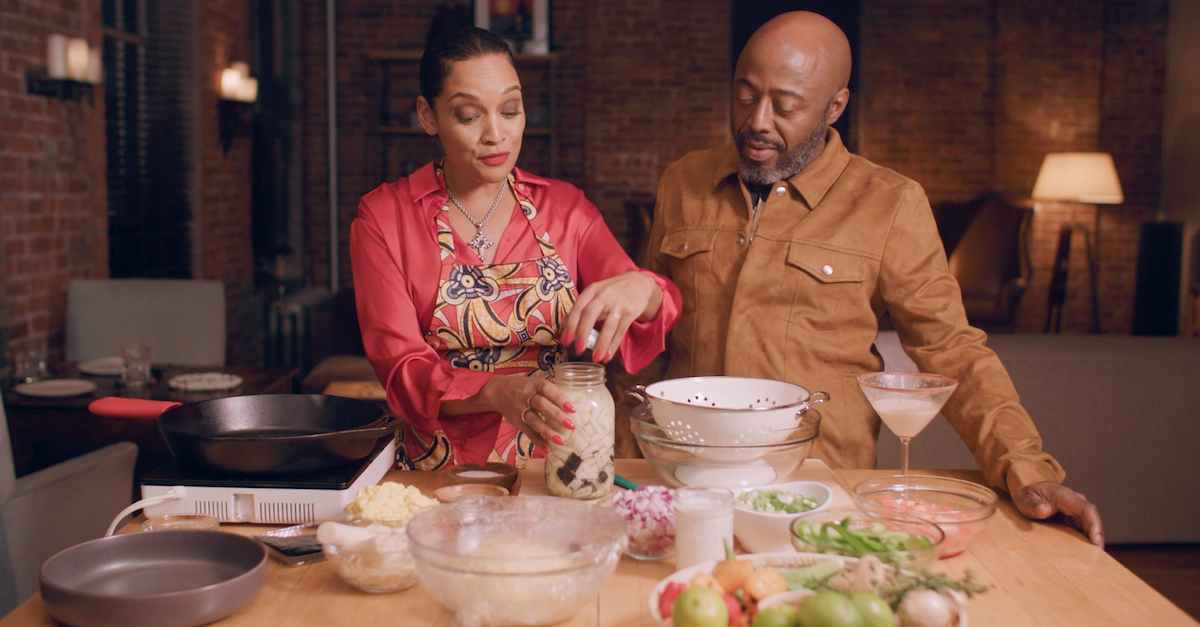 How can I watch 'The Black Vegan Cooking Show'?
As previously mentioned, the series was sadly pulled from a major network once COVID hit. However, it's now going to be available to watch on popular MadameNoire, a lifestyle site that celebrates Black women, and its various social platforms. Needless to say, we can't wait to watch it for ourselves.
Article continues below advertisement
Green Matters' new book, Green Living, is the perfect guide to living an eco-friendly lifestyle for people at every stage of the process. You can order Green Living here.