Vegan Jerky Is Sweeping the Nation — Here Are Some of Our Fave Brands
Whether you're embarking on a weekend-long camping trip, or if you're simply seeking out a new snack, vegan jerky is all the rage these days.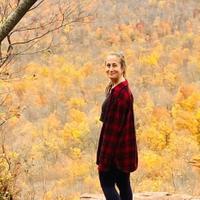 There's no denying that the vegan snack market has improved tremendously since most of us swore off animals and animal byproducts; however, one snack that had been particularly difficult to emulate in the form of a plant-based nosh had been jerky — that is — until quite recently. Several brands have started producing vegan jerky made from a variety of plant-based ingredients, including mushrooms, soy, and more. That being said, we've compiled a list of our favorite brands — check them out.
Article continues below advertisement
Moku
A new Hawaiian brand called Moku launched in December 2020 with three tantalizing vegan jerky flavors, including: Original, Hawaiian Teriyaki, and Sweet & Spicy. According to VegNews, each variety is comprised of a combination of of king oyster mushrooms, coconut aminos, chickpea miso, and maple syrup. Each product is available on the brand's website as of right now, but will officially be sold on Amazon Prime as of January 2021.
Eat the Change Mushroom Jerky
Eat the Change Mushroom Jerky is the brand child of Beyond Meat chairman, Seth Goldman and Top Chef's, Spike Mendelsohn, as per VegNews. The brand offers five flavors, including: Sea Salt + Cracked Pepper, Hickory Smokehouse, Teriyaki Ginger, Maple Mustard, and Habanero BBQ. They source "ugly" organic portobello and cremini mushrooms that would otherwise be discarded from a Pennsylvania farm. It's available on the brand's website and will be sold in retailers nationwide in January 2021.
Article continues below advertisement
Vegky
Vegky is another mushroom-based jerky that vegans and non-vegans alike love for being high in both fiber and protein, according to the brand. It's available in five droolworthy flavors, including: Original, Pepper, Wasabi, Curry and Spicy on the brand's website. The brand is also sold at Walmart, if you're looking for something quick, easy, and convenient amid your next road trip.
Article continues below advertisement
Louisville Vegan Jerky Company
If you aren't wild about mushrooms — don't sweat it — there are other plant-based jerky options out there that skip the fungi. Louisville Vegan Jerky Company offers five flavors of its soy jerky in: Pepperoni, Maple Bacon, Buffalo Dill, and Smoky Carolina. It's all made with non-GMO soy too, with freshly-sourced ingredients from Kentucky, where it's made.
Article continues below advertisement
Foreal Jerky
Foreal Jerky is a one-of-a-kind plant-based snack that emulates jerky... except it's made from coconut shavings. That's right — it's totally comprised of the beloved tropical fruit, and in addition to being completely vegan, it's also soy-free and gluten-free. You can find it on shelves in natural food stores and in select Whole Foods locations across the country. Try Original Peppered, Green Chili Lime, Ginger Teriyaki, and Plain — a variety four-pack costs $19.99 online.
Article continues below advertisement
Watermelon Road
Watermelon Road makes all of its jerky from dried fruits and vegetables, including flavors such as dehydrated watermelon, dehydrated pineapple and mint, and balsamic eggplant jerky. Whether you're craving something savory or sweet, Watermelon Road truly has it all.
Article continues below advertisement
Vegans are taking over the jerky industry, and TBH, we're pretty happy about it. Needless to say, you'll definitely have to try them all.