Becoming Pattie Gonia, and Bringing Drag and Diversity to the Climate Movement (Exclusive)
Pattie Gonia uses their platform to bring drag and diversity to the outdoors and to the climate movement, and we recently interviewed the environmentalist drag queen.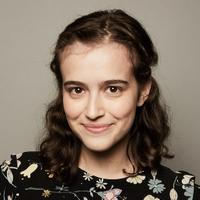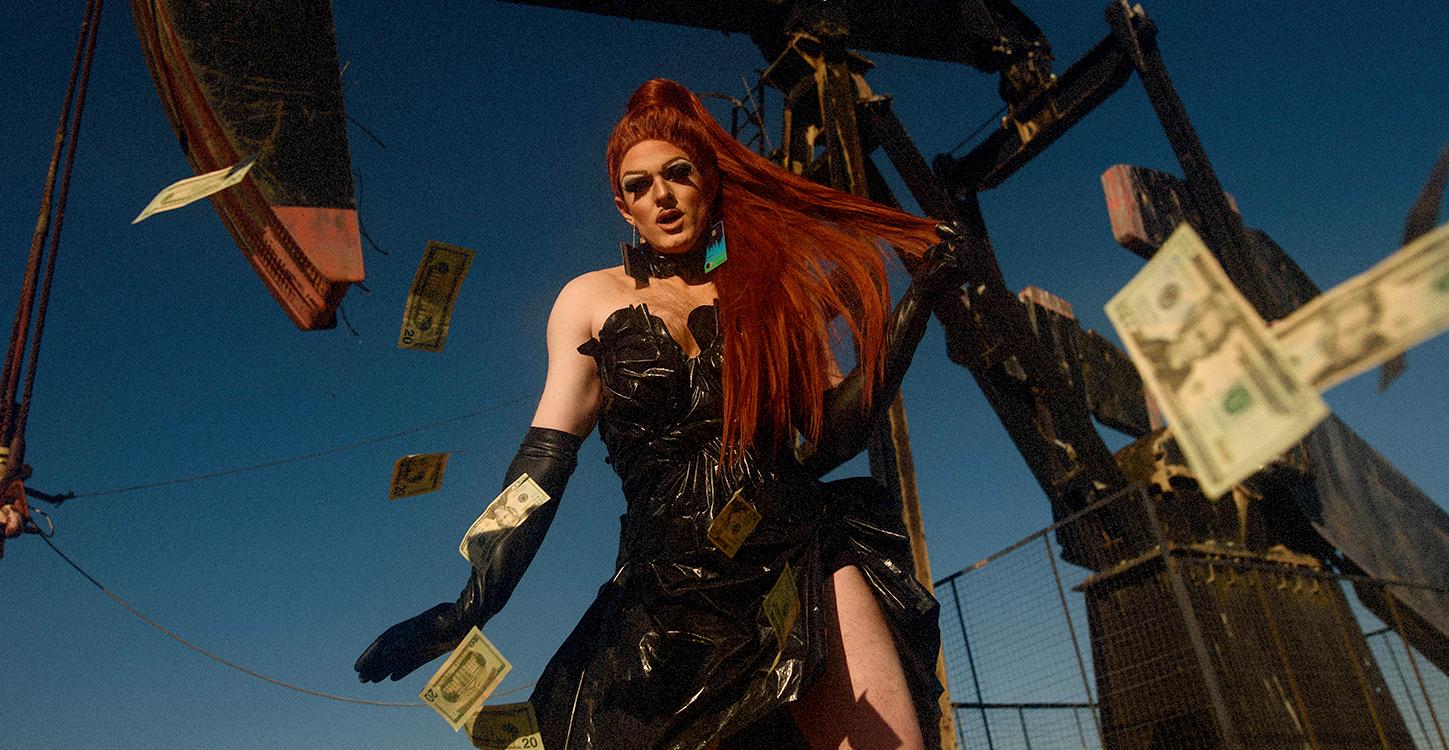 These days, the backcountry trails in Bend, Ore. are a bit more glittery than they used to be — but only metaphorically, because Pattie Gonia is an environmentalist who would never use something as polluting as glitter.
Article continues below advertisement
Over the past 2.5 years, drag queen Pattie Gonia has used their platform to bring drag and diversity to the climate movement. Their Instagram has become a fun and safe space within the LGBTQIA+, outdoor, and climate communities to express joy, diversity and intersectional environmentalism.
Green Matters recently caught up with Pattie Gonia over Zoom to hear about how this backcountry drag queen came to be, their best advice for taking your activism to the next level, their go-to eco-friendly beauty products, and more.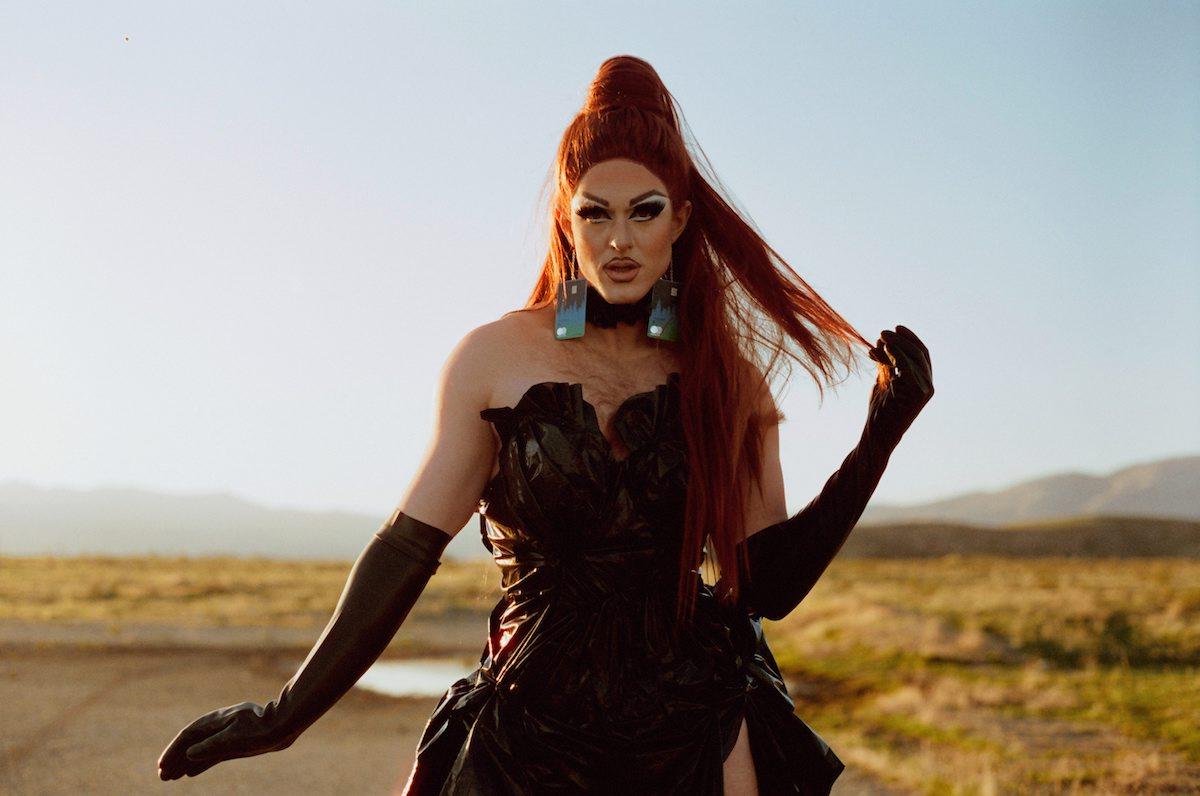 Article continues below advertisement
Pattie Gonia sort of has a superhero origin story.
In February 2018, Pattie did drag for the first time at a photography conference. "Not as Pattie Gonia, but as Ginger Snap, which is my first drag alter ego," Pattie, who also works as a photographer under the name Wyn Wiley, tells Green Matters. "It was so beautiful, it was so fun, and it was really freeing. But then as life happens, word made it back to Nebraska ... and onto the internet via photos that I did drag, and it was really s--tty. My house got egged ... I lost people that I thought were best friends in my life. I had clients cancel their work with me as a photographer."
"I decided to take these high heeled boots I wore that night as Ginger Snap, and put them in my closet," Pattie says, adding that they then began to straight pass again. "I lived six months of my life, even though I was very much out of the closet, basically really in the closet."
Article continues below advertisement
But a few months later, they were inspired to give drag another shot. "I was getting ready for a backpacking trip the following fall, and was grabbing my backpacking backpack off the floor, and saw those high heeled boots there, and I thought, 'What if?' And I just decided to put them in my pack and take them into the backcountry."
On that trip, in October 2018, Pattie Gonia was born when they decided to "walk down the trails in these high heeled boots," and share the footage on social media. That first video "exploded overnight," quickly garnering 30 million views. Since then, Pattie's platform has grown exponentially, and as of April 2021, they have 327,000 Instagram followers, all of whom love nothing more than watching Pattie strut through the woods, both in and out of drag.
Article continues below advertisement
Drag has taught Pattie Gonia so much about intersectional environmental activism.
Through their drag persona, Pattie has learned the value of using their skills, such as "community organizing, educating people, and exploring [their own] identity, as a means to raise awareness and … create community and conversation around climate and diversity in the outdoors, and celebrating queer people and BIPOC people in the outdoors."
Article continues below advertisement
"I really learned through Pattie's heels that when you're being your most authentic self, you give permission for other people to be their most authentic selves. And I learned that I had so many more skills than I thought to ally with the climate crisis, and that it could be fun," Pattie adds. "In order to make climate a part of our daily lives, we have to make it based in community, love, self-love, and really intersectionality."
Pattie Gonia encourages those who want to make their activism more intersectional to ask themselves a few questions: "What's the work that's available to me and only to me? ... What are your talents? What are you good at? What do you deeply care about in the climate space? What are pieces of your identity, and who you are and what you love? How can you intersect … all of those different circles?"
Article continues below advertisement
Pattie Gonia even uses eco-friendly drag makeup.
One of Pattie's favorite sustainable swaps is switching your bank.
Like Robert Downey Jr. and Leonardo DiCaprio, Pattie Gonia recently partnered with Aspiration, an online ethical bank that does not invest money in fossil fuels or other polluting industries. Pattie was first drawn to Aspiration because of "how much they care for intersectional environmental causes. They are not hitting people with overdraft and banking fees, which disproportionately affect BIPOC people. They just give a s--t."
Article continues below advertisement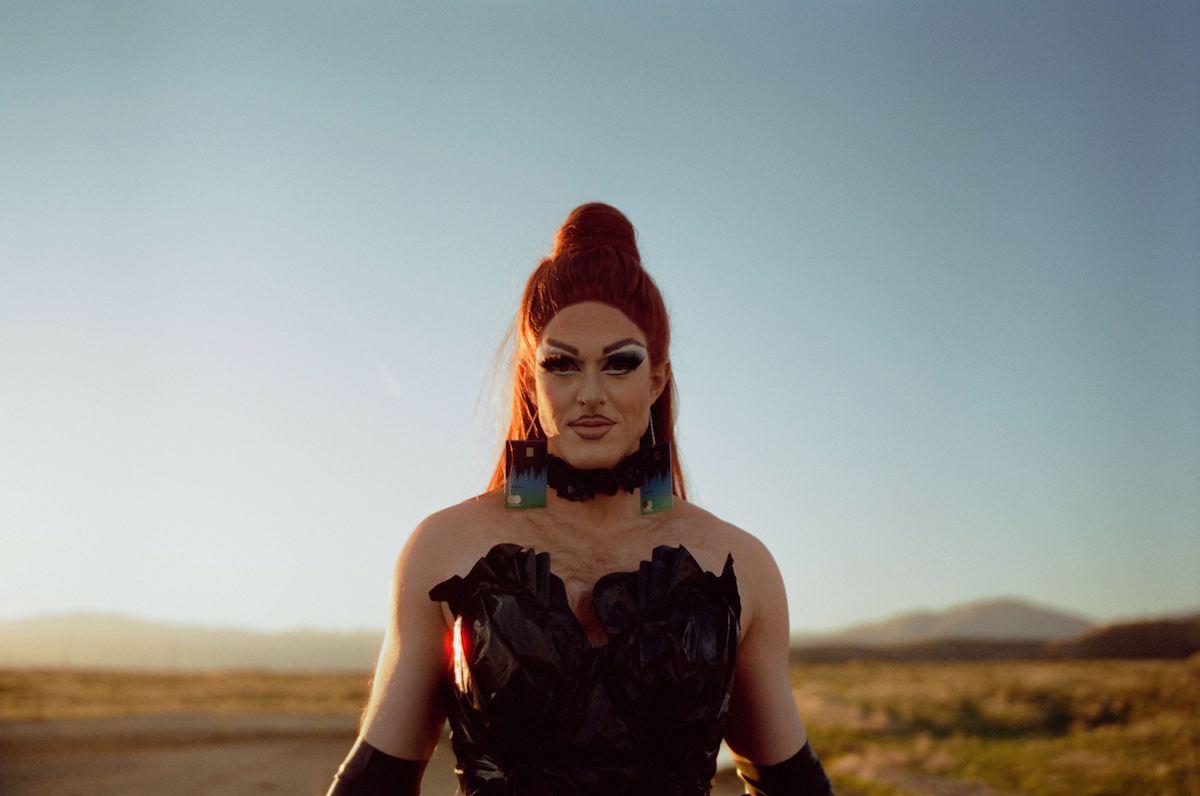 "When I found out ... how much banks are basically Rickrolling us every single day with our own money, and we don't even know it, [switching to Aspiration was] just a no-brainer," Pattie says. "I don't know why I didn't do it sooner."
Article continues below advertisement
Pattie added that the physical process of transferring their funds to Aspiration was not as laborious as one might think. "It was like three hours with my big girl panties on," Pattie tells Green Matters. "That's how big banks know that we are going to stick with them — because we live with this mental barrier that [changing banks] is going to be more difficult than it is," Pattie says, encouraging other climate-conscious people to look into divesting their money.
Pattie Gonia is looking forward to Earth Day and Pride Month.
In honor of Earth Day 2021, Pattie is virtually hosting in-person, safe trash cleanups across the country on April 17 and April 22. And for Pride Month this June, Pattie is working with several BIPOC, queer, and women creatives to create new drag looks, including a zero-waste zero energy dress, and an ensemble made from quarantine trash.
Article continues below advertisement
You can follow Pattie Gonia on Instagram to keep up with those Earth Day and Pride Month happenings. And with the two holidays approaching, it's a fantastic time to work on making your activism more inclusive — which all starts with reminding yourself why you love planet Earth, according to Pattie.
"We must connect to climate now, because we fight for what we love," Pattie says. "So if you can fall in love with yourself more, if you can fall in love with this Earth more, if you can create connections with people that are not like you, who come from different life experiences, I think we'll be way more equipped to advocate and support them."