This Supermarket Is Pushing the "Sniff Test" on Dairy Milk to "Reduce Waste" — but Dairy Is Never Not Wasteful
Morrisons is literally telling customers to use the "sniff test" on milk, and the supermarket is getting rid of use-by dates. But is this really the best way to reduce waste?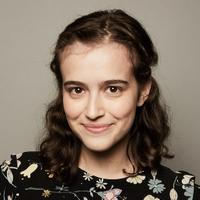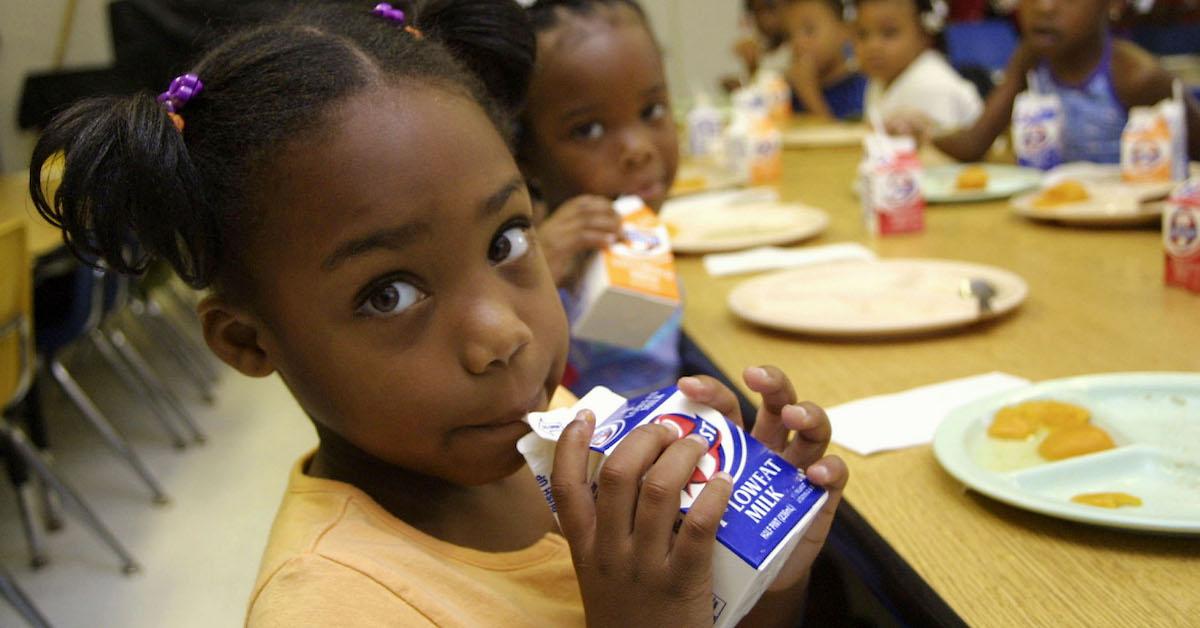 Article continues below advertisement
"Wasted milk means wasted effort by our farmers and unnecessary carbon being released into the atmosphere," Ian Goode, senior milk buyer for Morrisons, said in a statement.
That said, dairy is one of the most wasteful, greenhouse gas-emitting industries on Earth. And with more non-dairy milks on the market than ever, is encouraging customers to buy more dairy products really the best move for the planet?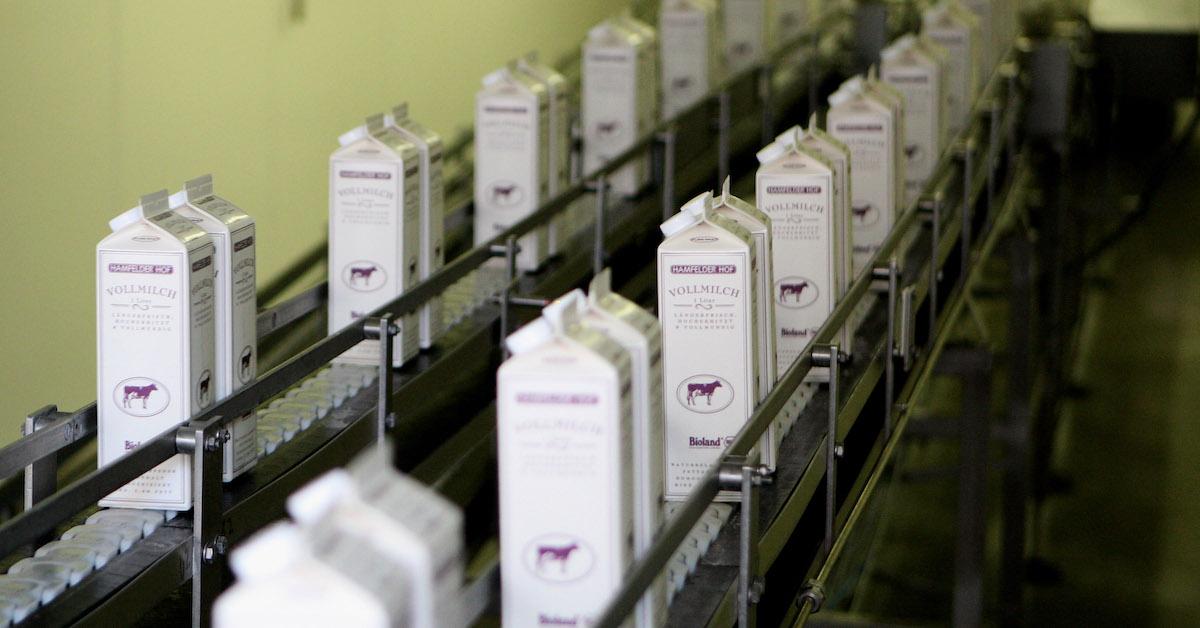 Article continues below advertisement
Morrisons wants customers to do the "sniff test" on milk rather than read use-by dates.
Morrisons is one of the largest grocery chains in the U.K., with about 500 stores across the country. And by the end of January 2022, 90 percent of store-brand dairy milks in all Morrisons stores will be void of "use-by" dates, aka expiration dates, as reported by The Guardian. The chain actually already did this with a few other private-label dairy products a few years ago.
For many people, when they see that a product has expired in their fridge, they toss it without giving it a second thought. However, these dates are really just estimates from the manufacturer anyway — so Morrisons is telling customers to just smell the milk in their fridge before drinking it.
Article continues below advertisement
"Generations before us have always used the sniff test — and I believe we can too," Goode said. The supermarket wants customers to look for curdles, lumps, and yellowing in their milk, as those are all signs of spoilage, in addition to a sour scent, West Bridgford Wire noted.
Article continues below advertisement
That said, this news isn't quite as revolutionary as it sounds. As per The Guardian, Morrisons' milks will still include best before dates. While expiration or use-by dates exist as a cutoff for when to throw away an unused product, best before dates simply suggest when the product will stop tasting its finest, but still have some life left in them.
Many people scanning the food packaging in their fridge for dates probably just look for the actual date, and not the text before it. In fact, expiration date label confusion is quite common, as noted by TIME. So, with best before dates typically being earlier than use-by dates, there's a chance that this move could lead to people actually disposing of milk sooner than they normally would.
Article continues below advertisement
Customers waste massive amounts of dairy milk every year.
As per BBC News, Morrisons estimates that this could prevent 7 million pints (around 1 million gallons) of milk from being wasted every year.
In fact, U.K. customers toss about 490 million pints (73.5 million gallons) annually, as per charity WRAP via West Bridgford Wire. And in 2020, that figure was even higher than usual in many countries; for example, in the U.S., dairy farmers "adapted" to plunging market demand by pouring dairy products down drains rather than slowing down production.
Article continues below advertisement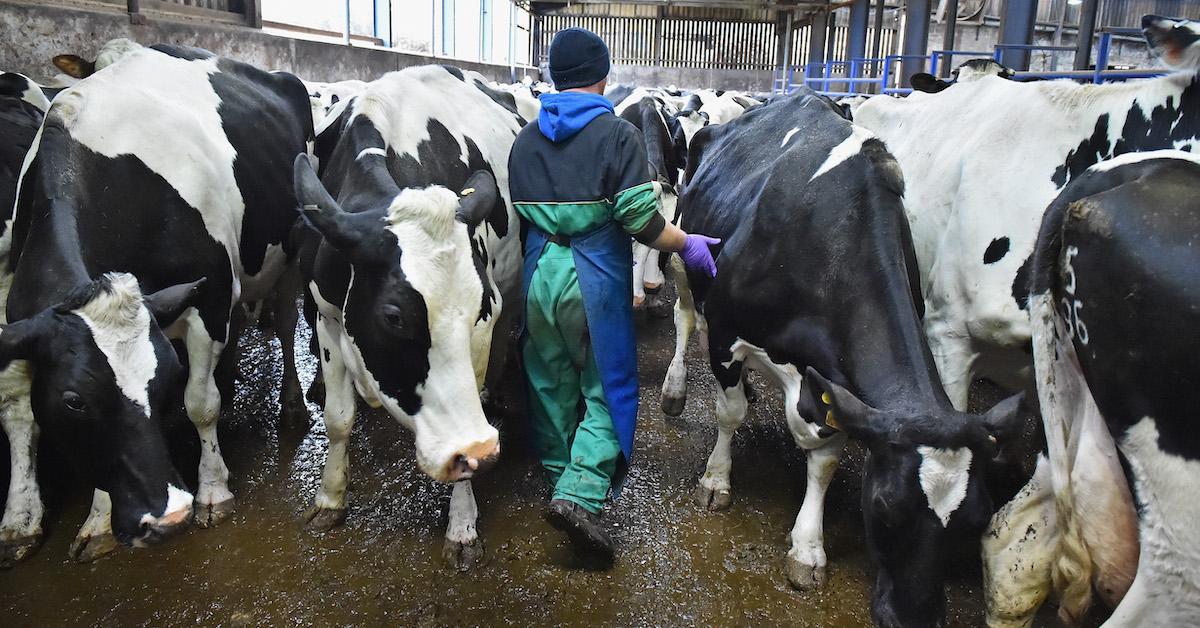 To truly reduce waste, a better solution would be to promote non-dairy milk.
Not only does plant-based milk tend to stay fresh longer than cow's milk, leading to less waste on the consumer's end, but the production process creates far less waste than what happens in the dairy industry.
A 2020 study found that if the global dairy industry was a country, it would rank amongst the highest-emitting countries in the world.
Article continues below advertisement
Breeding and raising cows for dairy milk wastes vast amounts of grain, water, and electricity. Plus, cows infamously emit massive amounts of methane, a strong greenhouse gas that contributes directly to global warming.
Cow emissions and farms also pollute local waterways and air, putting people who live near factory farms at risk. These communities are typically low-income Black and Brown communities, making the animal agriculture industry's impact an issue of justice, as explained by the Food Empowerment Project.
Article continues below advertisement
So while Morrisons' decision to remove use-by dates was likely done with good intentions, the powerful grocery company could make a far bigger impact in reducing waste by producing less dairy products, and instead ramping up production and advertising of its non-dairy milks.