New Doc 'Milked' Uncovers "White Lies in Dairy Land" — and Provides Solutions (Exclusive)
'Milked,' a new documentary out of New Zealand, gives viewers a non-graphic look into the truth behind the dairy industry.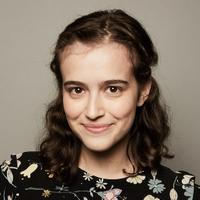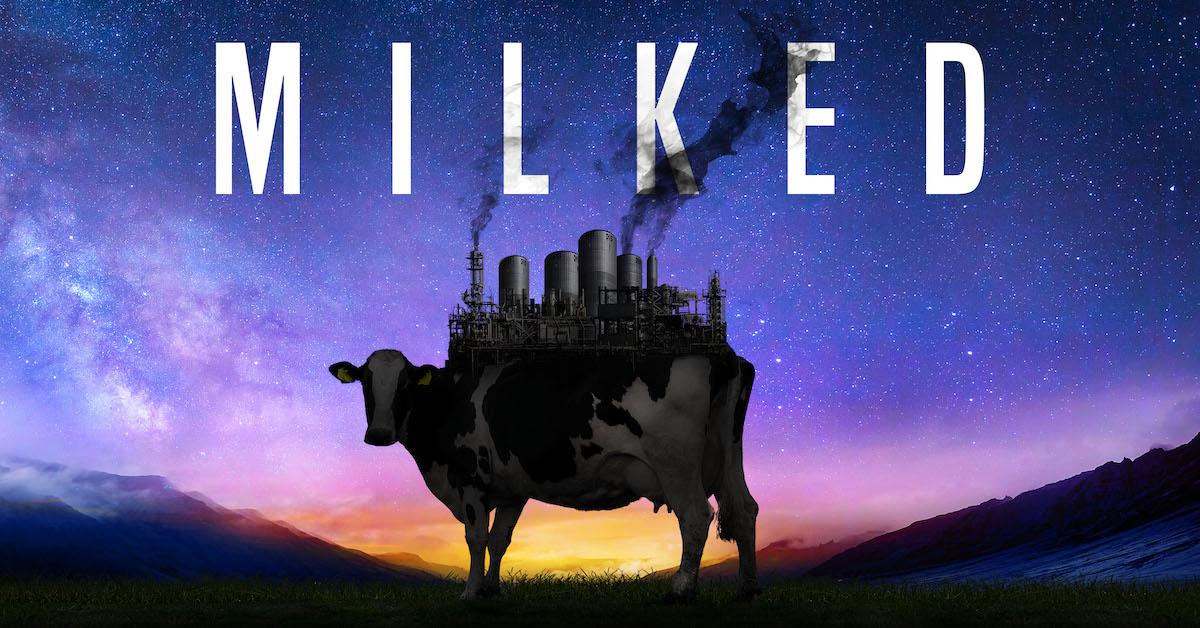 The dairy industry had better watch out, because it's about to get Milked.
The new documentary Milked follows co-producer Chris Huriwai, an Indigenous Māori activist and the co-founder of the Aotearoa Liberation League, as he travels around New Zealand to learn more about how a supposed "source of national pride" like dairy has become the country's "biggest threat."
Article continues below advertisement
Most of the popular documentaries about the environment, animal agriculture, and plant-based nutrition in the recent past have been directed by men, so we're excited that local independent filmmaker Amy Taylor is the director, producer, and DP behind Milked. The doc also features interviews with prominent women environmentalists and animal advocates, such as Jane Goodall and Suzy Amis Cameron, the latter of whom also executive produced the film.
Viewers can expect Milked to document how New Zealand's massive dairy industry is destroying the environment, hurting cows, deceiving customers, and negatively impacting human health, while uncovering the "behind-the-scenes reality of the kiwi dairy farming fairytale." That said, Taylor tells Green Matters that she purposefully chose not to include any graphic or bloody footage in Milked, so as not to turn off people from watching the doc.
Article continues below advertisement
And like several other recent documentaries about the industry, Milked provides suggestions on how we can turn it all around to save the planet. In fact, Taylor describes the film as "solutions-focused," with a goal of creating real change, and Huriwai believes the film will help find "consensus among others, a perfect foundation for starting conversations to work together on solutions."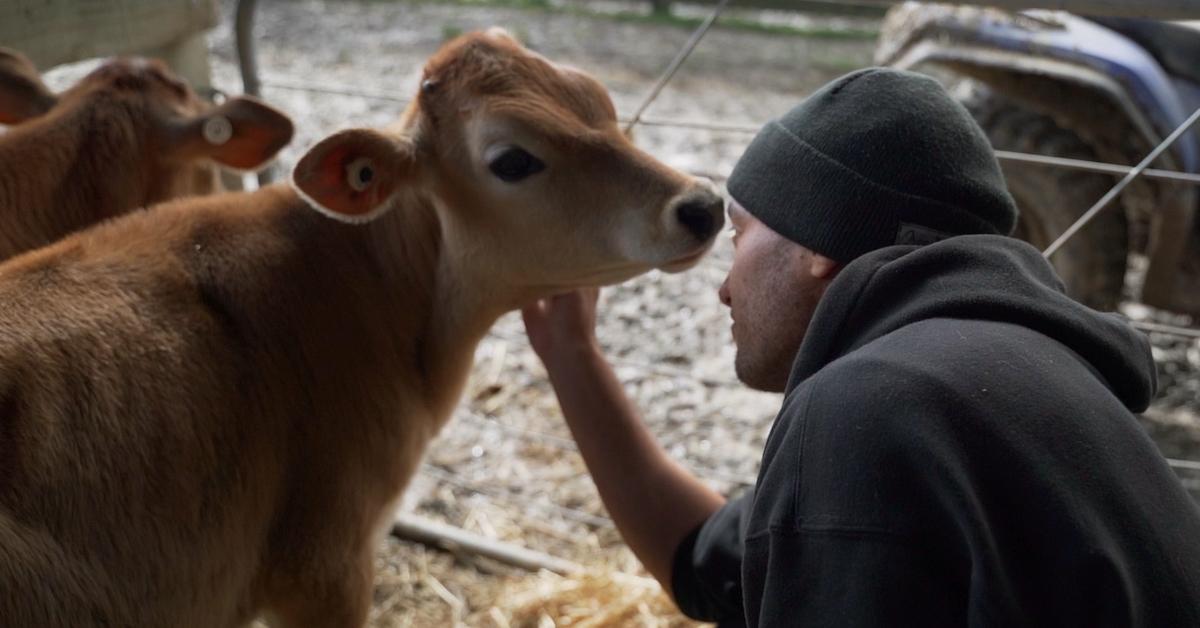 Article continues below advertisement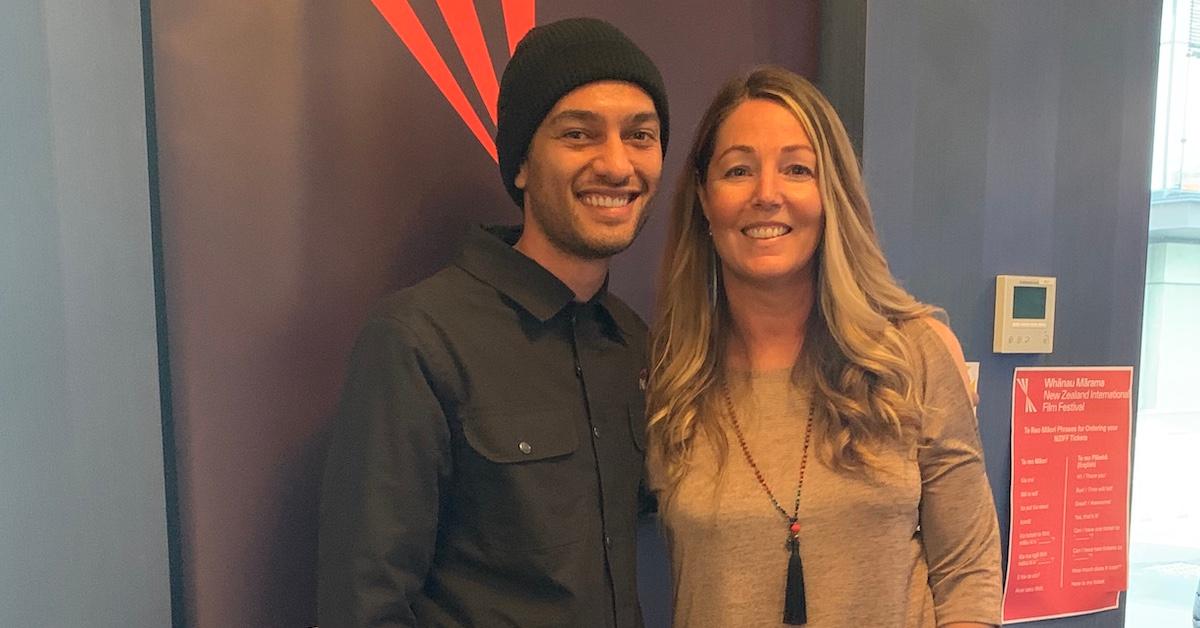 How to watch 'Milked,' the new documentary about the dairy industry:
In November 2021, Milked premiered at the New Zealand Film Festival with a series of screenings. In February 2022, it was announced that Milked will be globally released on March 18 on WaterBear, a free streaming network available in 194 countries. The doc wound up dropping on WaterBear a day early, on March 17, and is now available to stream. Then, on March 25, the documentary became available to watch for free on Plant Based News' YouTube channel. You can support the worldwide release via Milked's Indiegogo campaign.
In December 2021, we caught up with Taylor and Huriwai via email to learn more about Milked, what it was like to make the film, and for their best recommendations on quitting dairy.
This interview has been edited and condensed for clarity.
Article continues below advertisement
GREEN MATTERS: What is the most surprising thing you learned about the dairy industry while filming 'Milked'?
AMY TAYLOR: It causes so much devastation and for no justifiable reason. There's not a single positive thing about the industry — it impacts animals, people, and the environment in such a negative way. I knew the dairy industry was bad, but I had no idea it was failing in every way possible. Even the economic argument is weak.
CHRIS HURIWAI: The dairy industry in Aotearoa [the Māori name for New Zealand] has somewhat of a "hero" status, in terms of how our politicians, media, and business leaders talk about the industry. But it's simply becoming undeniable, the fact that these few status-quo incumbents are digging their heels into a sunset industry, milking it for every last bit they can, largely using private land ownership law at the cost of communal areas such as our life giving waterways and forests.
Article continues below advertisement
GM: Why do you think so many people are unaware of just how cruel and destructive the dairy industry is?
AT: Marketing has a lot to do with the common misperception that the industry is somehow wholesome, that the animals and farmers are happy, and that it's all necessary for human health. The industry, especially here in Aotearoa New Zealand, are masters at greenwashing and manipulating information.
Also, consumers are so addicted to dairy and it's hard to face the truth — like many people, I was addicted to cheese so I understand this one myself! You want to believe that there's no harm being caused, so you put the blinkers on and tell yourself it's all OK, but it's absolutely not.
Article continues below advertisement
CH: Among many things, I see colonialism as a huge factor here in Aotearoa, New Zealand. "We're feeding the world" and "you need milk for nutrition" are deeply cemented narratives within our society, especially here — ironic, as our Indigenous people are overrepresented in things such as inequality. Farms and everything that comes with them are considered natural parts of the landscape here, despite them being colonial constructs which our country was essentially void of less than 200 to 300 years ago.
Colonial ways of living have completely overtaken the landscape here, with much of the history of Aotearoa being destroyed by settler colonials and reinvented to a degree. This makes Aotearoa and what we produce a prime ecosystem to inject new myths, narratives, and propaganda into, to enshrine these completely outdated, destructive, and colonial talking points which are there to bolster this foreign, colonial way of living and relating to the land and other animals. When your country becomes familiar with these talking points, they become you.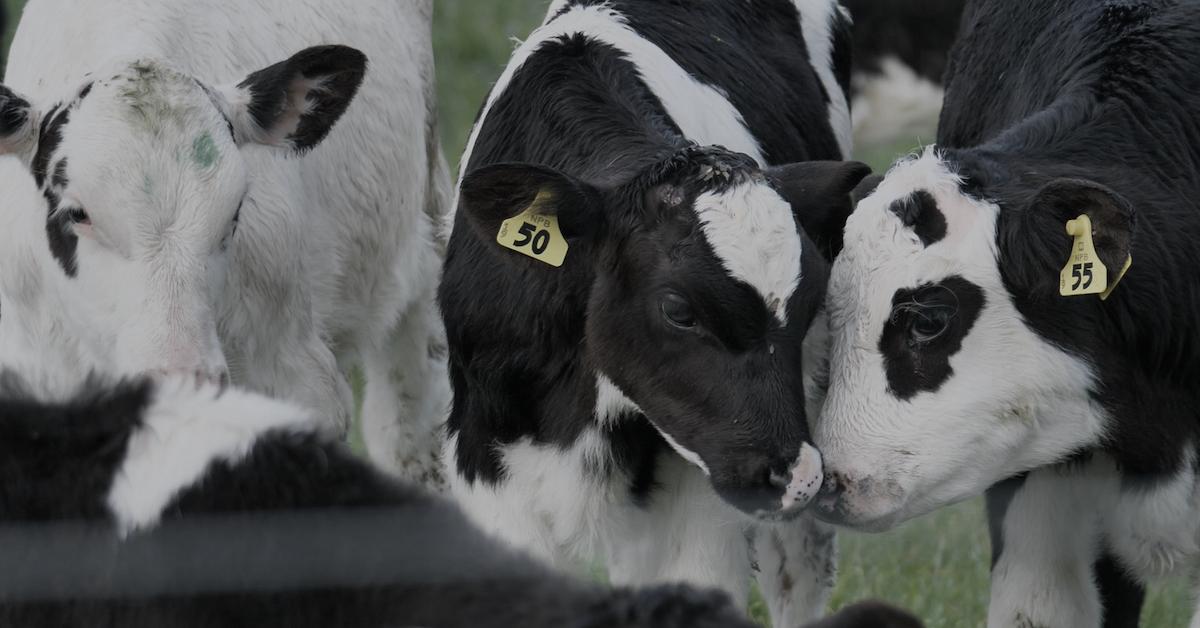 Article continues below advertisement
GM: What was it like to witness cow abuse on dairy farms firsthand while filming?
AT: The day we filmed with Farmwatch was by far the hardest day filming. I struggled with seeing the bobby calf truck at the slaughterhouse especially, it's insane to me that society accepts newborn calves being slaughtered. It's the most difficult thing to not be able to help animals immediately when you see it happening, but at least it can hopefully make a difference for others.
GM: What has the response from local New Zealand audiences been like so far? If you have any, can you share a story of a viewer who was deeply affected by the film?
AT: The audience response from the film festival screenings we've had has been incredible, we've even had a dairy farmer say during a Q&A that he thinks the industry needs to end. After another screening, I had a guy come up to me with tears in his eyes, thanking us for making the film, and saying that he's waited years for this story to be told.
CH: A really encouraging, inspiring response from audiences so far. It's been incredibly uplifting seeing how engaged people are wanting to be in terms of helping the film get its message out there.
Article continues below advertisement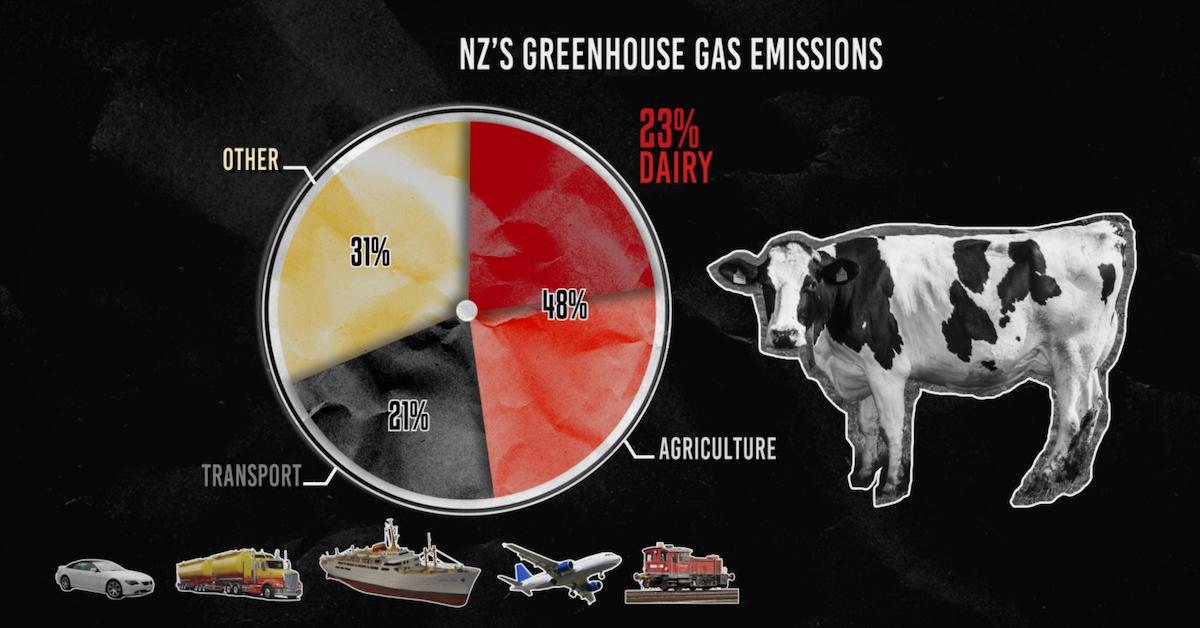 GM: What are your top tips for people who want to quit supporting the dairy after watching 'Milked'?
AT: I think if people who want to give up dairy can just go without it for a week or two, then the craving eases off a bit, and there's plenty of great dairy alternatives to experiment with. There are also some great dairy-free challenges and resources online to help people give up dairy. The main thing though is to remember why you want to give up dairy, and it helps to watch vegan-themed documentaries and read books that reinforce your decision.
CH: If you're wanting to go dairy-free, during your transition period I'd encourage you to treat yourself to plant-based alternatives and to give it some real time. Your tastebuds can change and cravings will diminish, especially if you find a yummy alternative.
But regardless if you find your perfect dairy alternative, the only incentive I need is a reminder of what these animals go through, to produce an inherently unethical product. The more you learn about this product, the less you'll want it.
This article has been updated to include info on Milked's global release.