7 Women Killing It in the Environmental Space, In Honor of International Women's Day
This International Women's Day, celebrate the women killing it in the environmental space.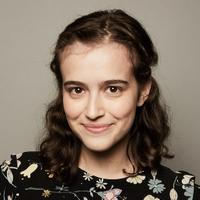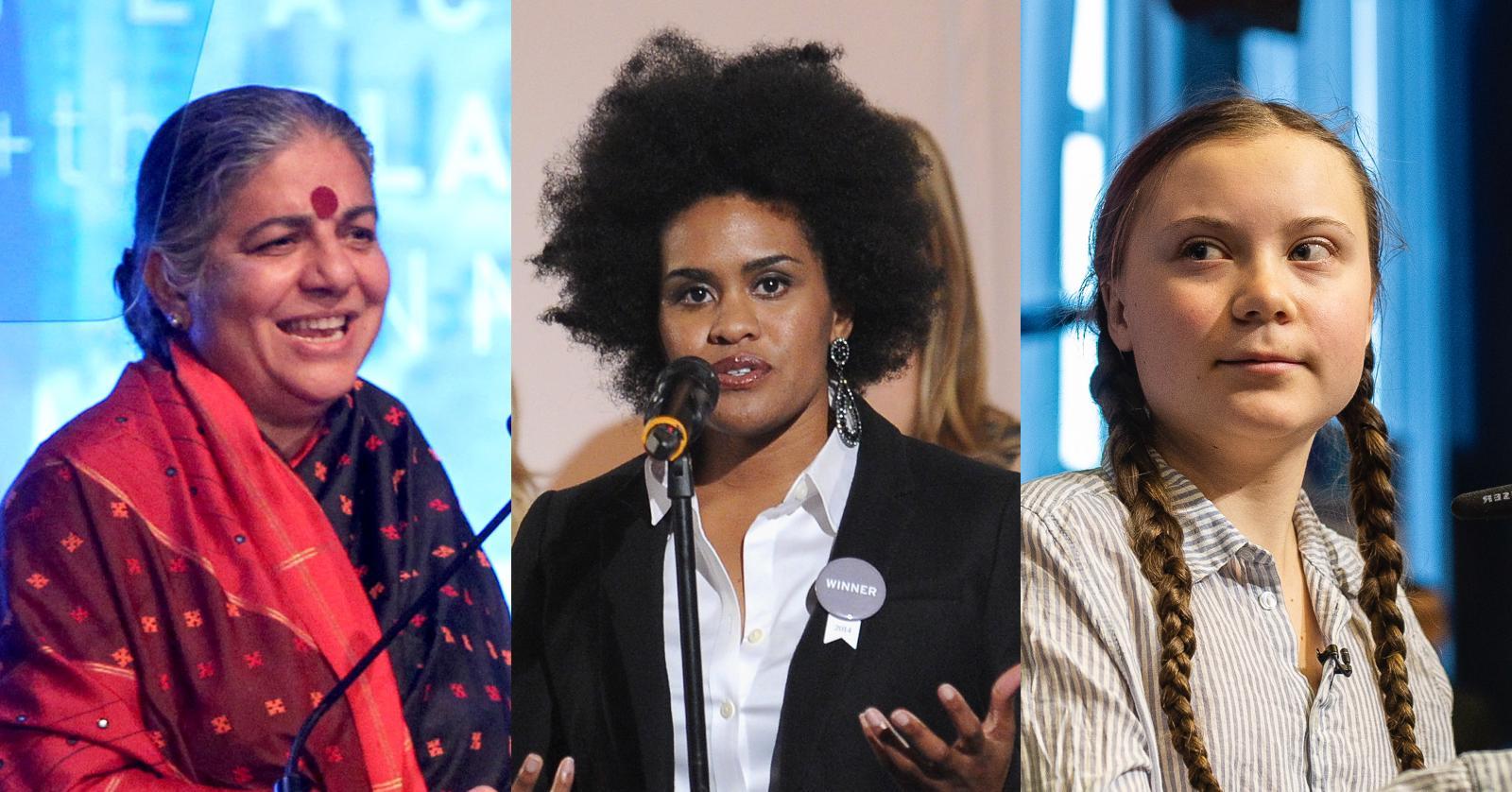 Despite the patriarchal oppression still going on in the world, women in pretty much every field are managing to kill it day after day. And the environmental field is no exception. There are numerous women around the globe who are fighting to preserve the planet — so in honor of International Women's Day, which falls on March 8 every year, now seems a great time to go over a few of the women pioneering the fight against climate change.
Article continues below advertisement
In the past, women have been at the forefront of the environmental movement. For example, there was Marjory Stoneman Douglas, the feminist and conservationist whose 1947 book The Everglades: River of Grass spread awareness for our need to conserve The Everglades. And then there was Rachel Carson, the environmentalist whose 1962 book Silent Spring clued millions into what pesticides were doing to the environment. Since then, so many women have continued to dedicate their lives to the Earth.
From an Indian scholar to an African advocate to a Swedish student (you know the one), here are seven women currently leading the environmental revolution.
Article continues below advertisement
1. Isatou Ceesay
Article continues below advertisement
Isatou Ceesay is a native of the West African country The Gambia. Known as The Queen of Plastic Recycling, she co-founded the Recycling Centre of N'Jau in 1997. The center's mission is to educate locals on re-purposing waste instead of sending it to be recycled or to the landfill, according to Climate Heroes. As the outlet added, a few years ago, Ceesay's local government consulted with the Recycling Centre of N'Jau to help plan a ban on plastic bag imports, which was then instituted.
In 2009, Ceesay went on to co-found the Women's Initiative Gambia, which supports women in poverty by giving them tools to increase their income and increase their standard of living in their communities. Ceesay is prime example of how one can champion both the environment and women.
Article continues below advertisement
2. Suzy Amis Cameron
Article continues below advertisement
When Suzy Amis Cameron was on tour promoting Avatar with her husband, film director James Cameron, she realized that red carpet fashion in Hollywood needed a serious, sustainable makeover. So, in 2009, she founded Red Carpet Green Dress, an initiative that encourages fashion designers to craft eco-friendly garments for celebrities to wear on the red carpet.
And according to her bio on the Red Carpet Green Dress website, that's just one of her numerous accomplishments as an environmentalist. Cameron also wrote a book called OMD: The Simple, Plant-Based Program to Save Your Health and Save the Planet; she co-founded MUSE School CA, a K-12 school that is solar-powered, zero waste, and only serves organic, plant-based lunches; and she founded the Plant Power Task Force, which aims to educate people on the negative impact of animal agriculture, while promoting plant-based food options that are easier on the environment.
Article continues below advertisement
3. Sunita Narain
Article continues below advertisement
Sunita Narain has been campaigning for better environmental policies across India and all over the world for decades. From food safety to water safety to air pollution, Narain has worked on so many causes to help better the earth. According to her bio on the Center for Science and Environment (CSE) website, Narain is the current Director General of the CSE, where she has worked since 1982. She is also an editor at Down To Earth, an India-based environmental magazine.
Narain has had some pretty big accomplishments throughout her career, including serving on the Indian Prime Minister's Council on Climate Change, receiving the Padma Shri award from the Indian Government, and being awarded the World Water Prize for working on rainwater harvesting, the CSE website added. And in 2016, Narain was named one of TIME's most influential people of the year.
Article continues below advertisement
4. Greta Thunberg
Article continues below advertisement
Greta Thunberg proves how much of an impact one woman can make when it comes to combating climate change — and she isn't even a woman yet. The teenage Swedish activist first made headlines in late August 2018, when she went on a strike from school for several weeks. As explained by The Guardian, Greta sat outside of the Swedish parliament every day, in hopes of raising awareness of the climate crisis the planet is facing, up until the country's general election. Since then, she has skipped school every Friday to continue her protest.
Now, just a few months after coming into the public eye, Greta has inspired countless other children and teens to start demanding politicians take the climate crisis seriously through the global school strikes.
Article continues below advertisement
5. Pashon Murray
Article continues below advertisement
Michigan native Pashon Murray noticed that as urban farming was starting to grow in Detroit, the city was in desperate need of a composting infrastructure. So, she started Detroit Dirt, a closed-loop composting company that collects biodegradable waste from Detroit residents. As the company evolved, it began working with some pretty big clients, including the Detroit Zoo, General Motors, and Blue Cross Blue Shield. Not only does Detroit Dirt help Detroit's farming infrastructure, but it also helps lower the city's contribution to climate change by turning biodegradable materials into compost.
"At first, there was a lack of support, which was really challenging. I had something great to contribute, but I had to go out and really advocate because people didn't see the value at first," Murray wrote in an essay about founding her company for Man Repeller. "I think women, and especially women of color, still get treated a certain way in this country. I kind of had to say, 'To hell with it — I'll just build this on my own.' I had to create my own pathway."
Article continues below advertisement
6. Laurie David
Article continues below advertisement
Additionally, David has received a slew of awards for her work, including the Audubon Society's Rachel Carson Award, the NRDC Forces for Nature award, and the Feminist Majority's Eleanor Roosevelt Award, as per her website.
Article continues below advertisement
7. Vandana Shiva
Article continues below advertisement
India-born author and environmentalist Vandana Shiva is perhaps best known as a pioneer of the anti-GMO movement. Throughout her career, she has consistently advocated for organic crop production, farmers rights, and women's rights, as per the Genetic Literacy Project. Shiva has received a slew of awards throughout her career, including the Earth Day International Award, the Lennon Ono Grant for Peace, the Sydney Peace Prize, and the Right Livelihood Award aka the "Alternative Nobel Prize," according to the Right Livelihood Award's website.
Shiva is also an accomplished author, with more than 20 books to her name. In fact, along with German author Maria Mies, Shiva wrote the 1993 book Ecofeminism. The book analyzes the patriarchy and globalization's effect on women and on the destruction of nature, as well as the relationship between the women's movement and other social justice movements.