Climate Change, Crisis, or Emergency? Turns Out, It Doesn't Really Matter
Climate change, climate crisis, or climate emergency? According to a new study, word choices don't really do much to affect public opinion.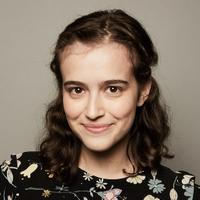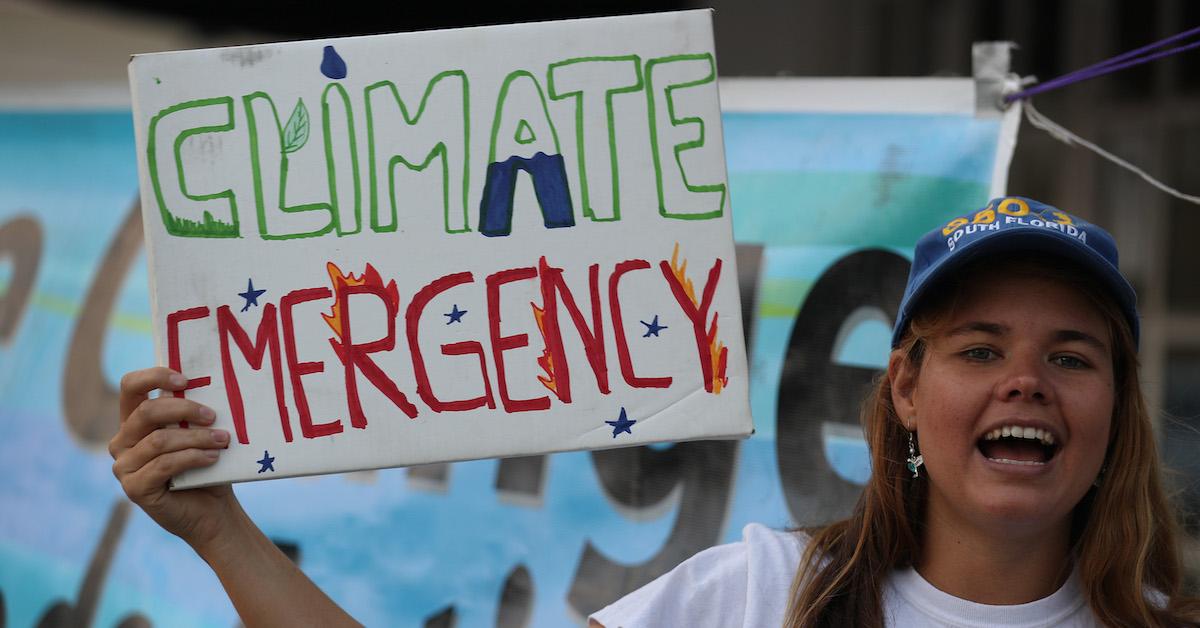 Language can be a powerful tool when addressing political issues and matters of justice — but according to a new study, that isn't always the case. The researchers behind the study found that despite many people consciously choosing between phrases like climate change, climate crisis, and climate emergency, these choices don't really do much to affect public opinion.
Article continues below advertisement
Various environmentalists, climate skeptics, and news outlets — Green Matters included — have committed to intentional word choices when it comes to describing climate change. But does this actually accomplish anything?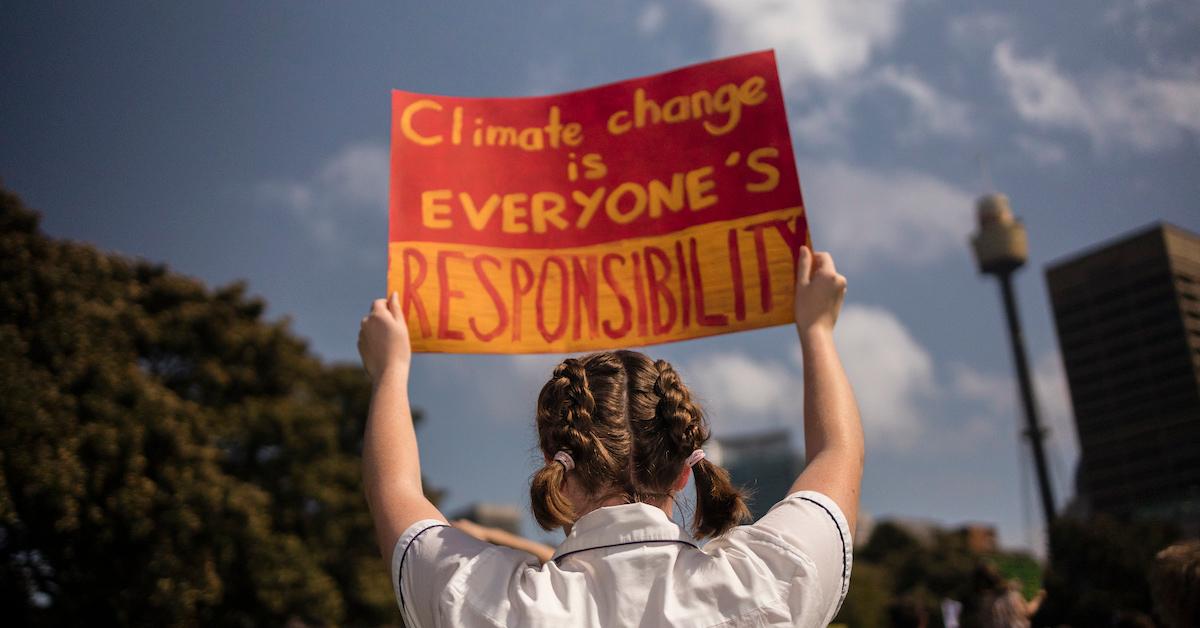 Article continues below advertisement
From global warming to climate crisis, environmentalists often choose their language intentionally.
In the 1980s, when scientists first started sounding the alarms on the ways humans were hurting the Earth and therefore ourselves, the phrase most commonly thrown around was global warming. That soon evolved to climate change, and later, the climate crisis. In recent years, some have also taken to calling this phenomenon the climate emergency, and using the phrase global heating over global warming.
In 2019, The Guardian publicly declared that it had updated its in-house style guide to favor terminology like climate emergency, breakdown, and crisis as well as global heating, over climate change and global warming. The newspaper explained that the older phrases have come to sound more passive, and the newer phrases more strongly conveyed the gravity of the situation.
Article continues below advertisement
Other outlets followed suit with commitments to use these more active terms to describe the climate crisis, including Green Matters — and so, the authors behind a new study were interested to see if these choices actually made any difference.
Article continues below advertisement
Climate change vs. crisis vs emergency: Is there a difference?
Lauren Feldman of Rutgers University's Department of Journalism & Media Studies, and P. Sol Hart of University of Michigan's Department of Communication and Media's environmental program, conducted the new study, which was published in the journal Climatic Change in November 2021.
Specifically, they looked at how three phrases — climate emergency, crisis, and change — impacted "public engagement" and "news perceptions" in news stories shared on Twitter. To do so, they surveyed participants on their perceptions after viewing tweets from several credible news outlets, and compared their answers to those of the control group, who answered the questions without viewing the tweets.
Article continues below advertisement
In the end, the authors found that terminology choices had "no effect" on engagement with the news. In fact, stories that used the phrase climate emergency "reduced perceived news credibility and newsworthiness" as compared to headlines that used the phrase climate change — which is likely the opposite of most news outlets' intentions. Feldman told Grist that she and Hart were "pretty surprised that the terminology has such minimal effects."
Article continues below advertisement
What Feldman and Hart found did impact engagement and perceptions was the actual content of the news stories. News articles focusing on the negative impacts of the climate crisis elicited responses rooted in fear, reduced hope, and even reduced outlets' credibility to some readers. However, news articles focusing on climate actions (both actions that are already being taken and actions that readers can take themselves) had the opposite effect.
The authors concluded that people who work in newspapers or climate fields should not worry too much about the terminology they use to refer to the climate crisis. They even found this to be true no matter readers' political beliefs, after analyzing participants' political ideologies as shared in their surveys. Additionally, they believe that including information about solutions and actions in news articles helps balance fear with hope, as well as bolster credibility for the news outlet.