Everlane and Senreve to Test Out New Circular Plant-Based Leather
A B2B circular plant-based leather company is selling its product to brands like Everlane and Senreve, making for a new sustainable material.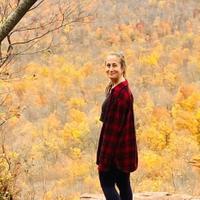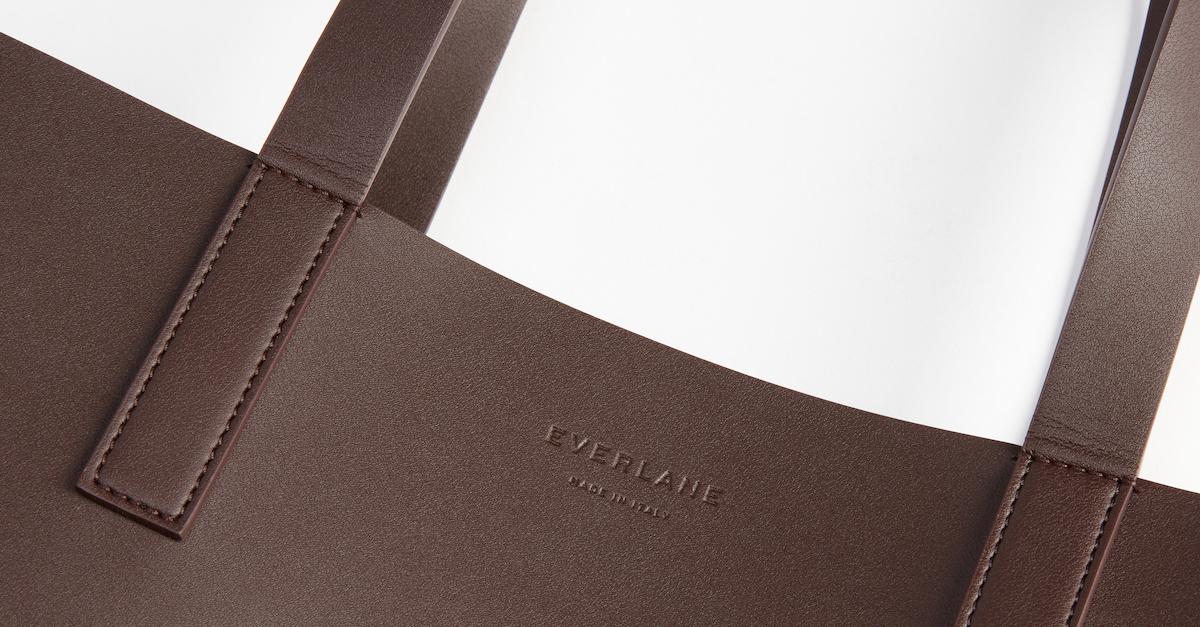 While we all know the social and environmental issues that come with fast fashion, the market for slow fashion is still growing. There are so many new kinds of materials gaining traction, from organic cotton to vegan silk.
And most recently, a company that makes circular plant-based leather started selling its product to major stores, such as Everlane and Senreve. Many are looking forward to how it minimizes the impact of traditional leather, and saves waste with a circular model.
Article continues below advertisement
"Commercialization of BL1 and other Bio-Alloy powered materials will help society shift away from petrochemical and animal supply chains —not only for the materials industry, but for other consumer products industries, including fuels. As such, the positive environmental impacts of BL1 go beyond what is captured in the LCA," Rebecca Locker, Modern Meadow's Sustainability Lead stated in a press release.
"BioFabbrica is excited to leverage MM in-house Life Cycle Assessment expertise to develop and commercialize new families of materials sustainable by design. We will use the pioneering work reported in this publication as a framework for developing future sustainable Bio-Alloy-based materials," the company's CEO, Catherine Roggero-Lovisi, also stated.
Now that the company is selling to big brands, this could be monumental for sustainable style.
Article continues below advertisement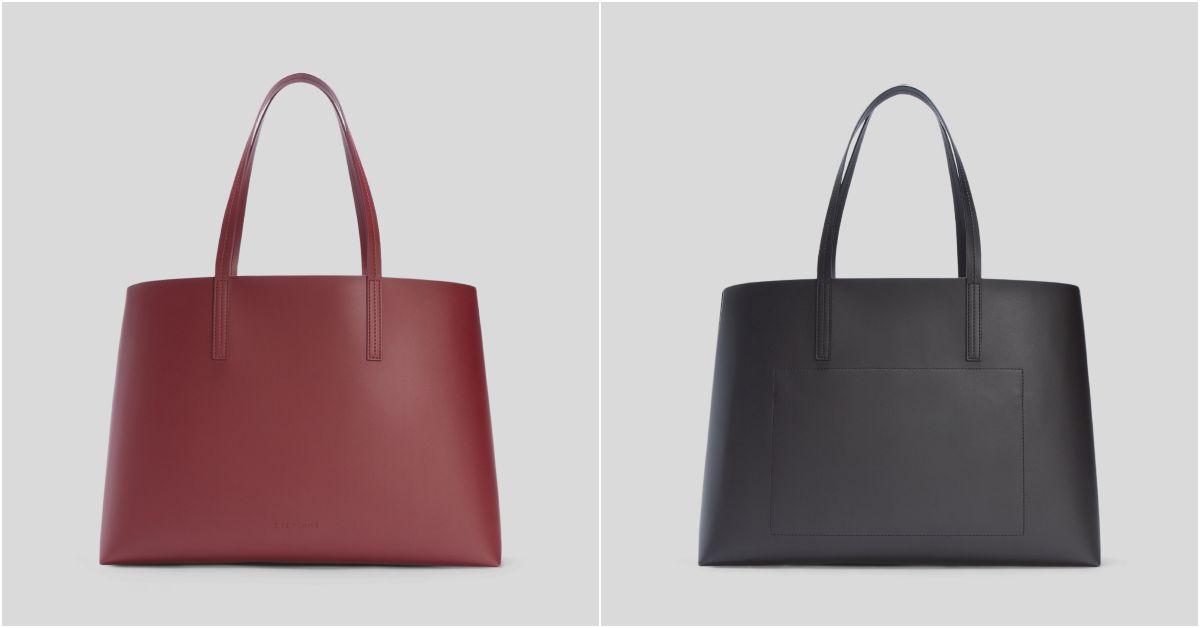 How is Modern Meadows' circular bioleather made?
Modern Meadow's circular bioleather, which is also known as Bio-Tex, is the result of a partnership between the brand and Italian textile company Limonta. According to a press release sent to Green Matters, Modern Meadow developed its own Bio-Alloy platform to make the material. Then, combined with the eye for fashion from Limonta, it's made into a fashion-forward, highly sustainable material.
Article continues below advertisement
It emulates the look and feel of traditional leather, minus the pollution and animal abuse that normally comes with it.
Everlane in particular is making a tote bag with Modern Meadow's Bio-Tex, which is called the New Day Market Tote. This is the first style to come from the collaboration, and hopefully, there will be more products of the like to come in the foreseeable future.
The energy used to make the product is 65 percent renewable. The backing is also made from renewable materials from sustainably-managed forests, and everything comes from plants that aren't grown with GMOs.
The "hide" was made with locally-grown plant oil, it was "tanned" with non-toxic dyes, and a drape makes it look just like traditional leather.
Article continues below advertisement
What's wrong with traditional leather?
Leather-making is ridden with pollution, waste, and animal abuse. Land is cleared for soy to be grown and for cows to be raised in usually inhabitable conditions. Cows also produce methane, which is heavily pollutive, and once they're killed, the leather-making process is also highly pollutive. Toxic chemicals and dyes are used on the leather, which results in solid and liquid waste.
The tanning process is also incredibly dangerous to employees. Many get injured, sick, and sometimes, killed by the machinery and toxic chemicals.
Needless to say, Modern Meadows' bio leather is one of many solid alternatives for that cute bag or jacket you've been wanting.