With "West Elm Caleb" Drama Behind Her, TikTok's Kate Glavan Shares Her "Green Routine" With Us (Exclusive)
Kate Glavan, a TikTok creator who recently found herself at the center of the West Elm Caleb incident on TikTok, talks sustainability and wellness with us.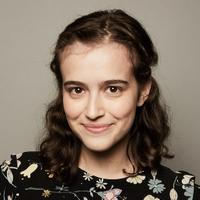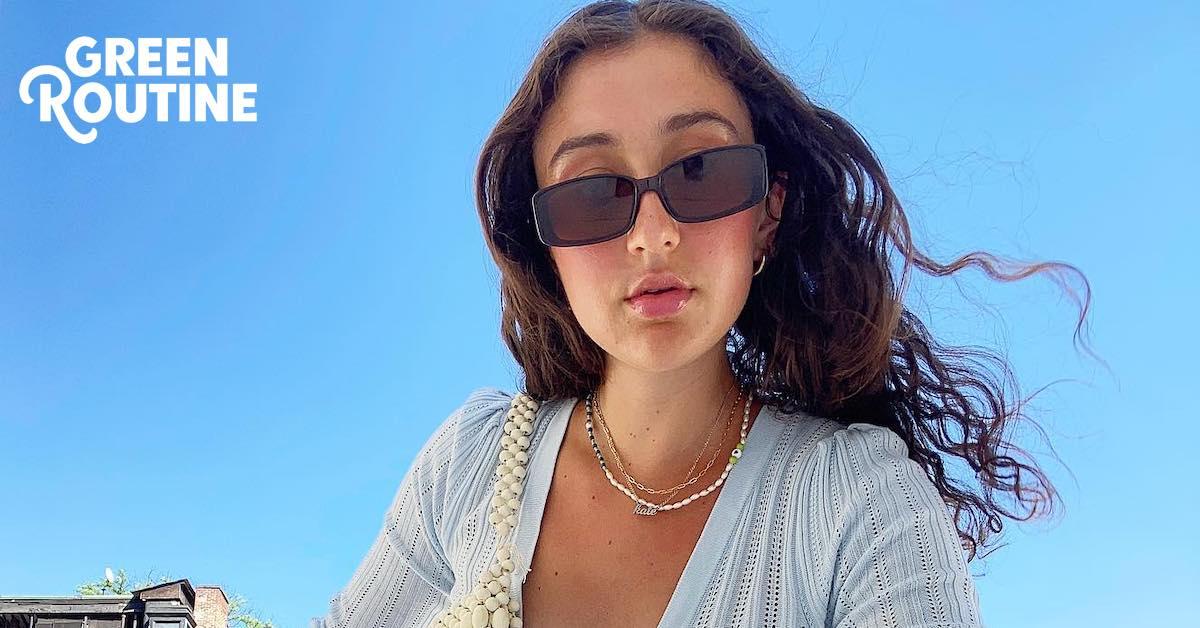 "I don't really care if straight men like me," TikTok creator and podcast host Kate Glavan tells Green Matters on a video call.
That's a pretty great attitude to take after finding herself at the center of the recent West Elm Caleb incident on TikTok (if you know, you know). Glavan, 23, tells us she's relieved that the controversy is finally "simmering down," and she has so much to share about her wellness podcast and personal sustainability journey.
Article continues below advertisement
Glavan, who has nearly 100,000 TikTok followers — or villains, as she affectionately calls them — regularly makes videos about green living, wellness, vintage fashion, running, and dating in New York City. The Minnesota native is also a recent graduate of NYU, where she studied politics and environmental justice, with aspirations of becoming a lawyer. But now that plan is on hold, as her career on both social media and in podcasting has taken off in the past year.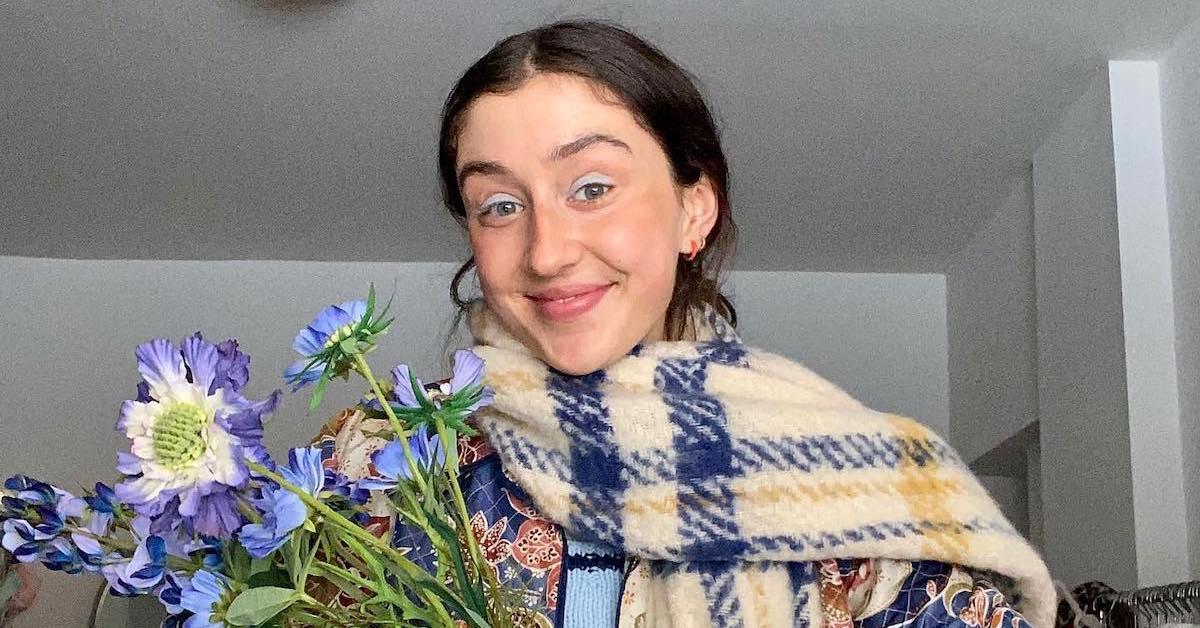 Article continues below advertisement
During the pandemic, she and her best friend Emma Roepke founded What the F*ck is Sea Moss?, a podcast (and accompanying meme page and app) about wellness, the climate crisis, sustainable living, and more. On the pod, they aim to spice these issues up for their audience of Gen Z women, while also sharing important research on topics such as the lymphatic system, plastics, seafood (both hosts are former vegans), the keto diet, and the food system's impact on climate change.
"There are not many Gen Z voices that are talking about wellness," Glavan tells us. "Most of the podcasts are either white male doctors that have an MD and they're using extremely medical language …. or it's very mundane conversations that are more self help-related, but they're not really talking about food and politics and climate change … So we want it to be a hybrid between those."
To learn more about Glavan's sustainability habits and thoughts on wellness, we asked her to share her Green Routine with Green Matters, below.
Article continues below advertisement
This interview has been edited and condensed for clarity.
GREEN MATTERS: How did you get into sustainability and wellness?
KATE GLAVAN: I was vegan in high school, that was probably my first action that got me involved in sustainability. I was also really into fashion and thinking about secondhand fashion — it became a hobby and a passion of mine towards the end of high school.
It's changed so much since 2016, 2017. Conversations around sustainability are so much more nuanced than back then. Back then it was very much like, "Fast fashion is bad. Eating animals is bad." And now the conversation is like, "What about vegan leather is better for the environment? What about almond milk and the water usage going into that?"
Article continues below advertisement
GM: What about the most shocking information you've learned in research for your podcast?
KG: I would say the food and climate change episodes that we did, which kind of now turned into a series, because as you can imagine, there's so much to talk about.
We are so wrapped up in the U.S. context around our individual neoliberal actions. That's a lot of the ways that people feel like they're empowered to make a change. For a long time, I was trying to go zero waste. I was really stuck in these decisions in my head, and so absolved of interacting with the communities around me, or talking to other people about it, because I was so worried about my own actions and how they were affecting the planet — which is good, to have a base consciousness — however, I think that in the U.S., there's very few ways to act outside of yourself and outside of what you can afford.
Nothing is going to be a perfect action under capitalism, but I think we've been pushing and challenging our own ways that we buy stuff, cook, live. And I think that's been the most rewarding — to just feel like I now have a rationale for why I do everything the way I do, where for a while, it was kind of this militant, "no plastic, veganism, I'm good!" [mindset].
Article continues below advertisement
GREEN MATTERS: What are some habits you have taken on to live more sustainably?
KG: Reducing consumption has been the biggest thing because for me, I already have been conscious about what non-dairy milk has the best environmental impact, like all those little actions of my food; or opting out of plastic when I can financially; or switching my energy over to a green energy provider; composting my food scraps. That's the stuff I think I was preliminarily doing, which are awesome starting points. But now it's about really structuring my life to be a little bit more minimalist in how much I consume.
GM: What is the biggest misconception about living sustainably that you have discovered?
KG: I think the biggest thing with sustainability is that everyone thinks, "Okay, I am going sustainable. It means I have to eat tofu for every meal and all my clothes are going to be made of bamboo." It doesn't seem sexy, it doesn't seem fun, and I think that's a lot of the political messaging around the movement that is really doing a disservice to getting people involved in it.
It's abundance to your lifestyle. I think that's just one thing that hasn't caught up with the movement.
Article continues below advertisement
GM: You are a big fan of vintage and secondhand fashion — what are your best tips for shopping secondhand?
KG: Personal style stuff is difficult, and I think that's why thrifting is a great option, because it's great to be experimental. Maybe you want to try a slip dress, or you want to try to style cowboy boots, but you don't know if you're going to wear them for 10 years. It's better for the landfill and better for the environment to go buy these things secondhand if you can, rather than go buy new and then just toss it out.
A lot of the mindset shift for me is thinking more about a capsule wardrobe, like what do I want to wear in 10 years? My mindset has shifted about how I relate to my wardrobe and longevity with it.
Article continues below advertisement
GM: You talk about dating on TikTok a lot. How do you approach talking about your interests in sustainability while dating?
KG: I do think sustainability does have a taboo around it. I honestly think that people are very kind and open to the conversation, as long as you're not militant.
It does come up here and there. Politics honestly always comes up for me in my personal life dating, just because I'm a very politically charged person. And I think that does affect sustainability. A dating app profile I had for a while said, "Tell me about your favorite alternative milk" or "I make my own cashew milk," which opened the doors for men to make jokes about squeezing cashews and all this stuff. It can be funny, too.
GM: It seems like men often don't really get it. I imagine most of your podcast's listeners are young women.
KG: On my social media, generally, I think I have 5 percent men. So I know that my audience is women, but honestly, that's tens better for me, because that's who I want to engage with and be a role model to. I don't really care if straight men like me.
GM: Would you like to add anything else?
KG: My overarching kind of approach to sustainability — what I did personally when I was first getting involved in it, I made an ongoing list one week of almost every action I did or every item I touched, whether that's groceries or clothes or light bulbs. And I thought about what could I control, and then what is entirely unfeasible? I think that's an area where you can look at everything you do, and think about what makes sense that isn't too overwhelming.
"Green Routine" is a series from Green Matters that invites notable people in the environmental space to share the efforts they make to live more sustainably.