TikTok's Pottery Boy Is a Crunchy Granola Dream
Who is Pottery Boy on TikTok? The Australian creator, who makes his own pottery in a studio, has garnered hundreds of thousands of followers.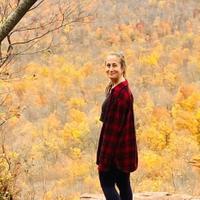 Over the last two years or so, TikTok has basically taken over our lives. Scrolling through our For You pages for hours on end has given us endless cooking ideas, home décor inspiration, and hilariously embarrassing challenges. It's provided us with hours upon hours of entertainment, and some of the creators have basically become our own virtual "BFFs." But the app has also given us the man of our wildest, crunchy granola dreams: TikTok's Pottery Boy.
Article continues below advertisement
Who is Pottery Boy on TikTok? If you aren't yet familiar with the 24-year-old Australian hunk, he's extremely talented and cute. TBH, we're obsessed.
Who is TikTok's Pottery Boy? Prepare to be amazed.
Article continues below advertisement
The TikTok creator who goes by the name Pottery Boy is a 24-year-old self-proclaimed "clay cowboy" who hails the capital of the southeastern Australian state of Victoria, Melbourne. According to The Daily Mail, he pursued pottery over 3.5 years ago when he decided to take his first wheel class with a friend. Although many of Pottery Boy's classmates were much older than he was, he deemed the experience of making clay creations and drinking tea alongside like-minded peers "magical."
Pottery Boy decided he wanted to continue potting, and rented his own pottery wheel. He began filming tutorials, and has since garnered over 400,000 TikTok and over 30,000 Instagram followers. After gaining notoriety, Pottery Boy launched a business called 'It's Claytime,' which offers DIY home clay kits, and rented out two studios, where he now teaches classes. They have aesthetically pleasing brick walls and filled with plants — they make for an all-around perfect spot for the sensitive soul.
Article continues below advertisement
"I seek inspiration from the world around me, looking at objects and wondering how they'd look in pot form," he told The Daily Mail. "It takes around 10 to 20 minutes to initially make the piece and then there is a lot of behind the scenes work too."
Take a look at a few of Green Matters' favorite Pottery Boy videos which we've rounded up below — his smooth techniques and good looks will literally break your heart.
Article continues below advertisement
Article continues below advertisement
Article continues below advertisement
Is pottery eco-friendly?
Pottery can be eco-friendly, if you do it right. In one of his videos, Pottery Boy explains how he recycles clay that might otherwise be thrown out at other studios, when it comes off clay that's being worked with.
"How to recycle clay," he explains. "Scoop it, dry it, whack it, wedge it and Just chuck it on the wheel and let it form itself." In the video, he scoops discarded clay from water at a workstation, kneads and reshapes it on the wheel — so some of the materials are reusable.
However, using a firing kiln can use quite a bit of energy, and some glazes contain harmful chemicals, according to The Pottery Wheel. If you aren't looking to do anything that requires a kiln, it's recommended to avoid polymer clay, which contains PVC material. Instead, you should look for clay made with all-natural ingredients. You can also make your own clay or play dough, if — again — you aren't looking to do anything too advanced.
Just channel your inner Pottery Boy when you do so.