Nina Dobrev Quit Eating Fish for Sustainability Reasons — but Is She Vegan?
Actress Nina Dobrev has admitted that she specifically avoids eating certain foods, but is she a vegetarian or a vegan?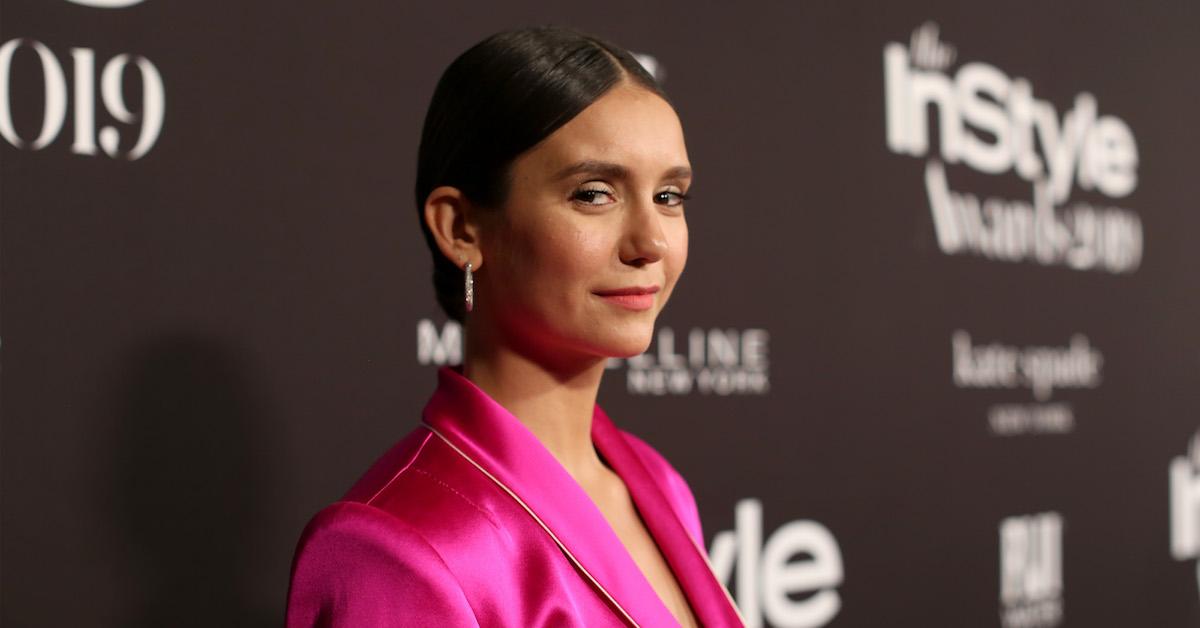 Best known for her roles in Degrassi: The Next Generation and The Vampire Diaries, actress Nina Dobrev is a recognizable face, even in the vast realm of modern television. Like most modern celebrities, much of the actress's life is catalogued over social media and across the internet, including one or two meals or interviews that have folks wondering, is Nina Dobrev a vegetarian?
Article continues below advertisement
Is Nina Dobrev a vegetarian?
Nina Dobrev is not vegetarian, though as of earlier this year, she was thinking of going vegan — more on that later.
In her episode of Harper's Bazaar's YouTube show Food Diaries, released in May 2021, Nina Dobrev begins explaining the variations in her unique diet by stating, unequivocally, "My diet varies a lot." As of the recording of the interview, Dobrev was not a vegetarian, though she apparently tried it out briefly back in 2011, according to Us Weekly. However, her breakfast choices give insight into the types of foods she enjoys and some of the things she avoids on any given day of the week.
As she explains in the video, she enjoys protein shakes when she is on her own, which consist of unsweetened vanilla almond milk and a frozen banana to thicken the mixture. She also adds avocado, almond butter, spinach, arugula, collagen (which is not vegetarian), as well as a powdered beauty vitamin. Her more robust, weekend breakfasts are another matter, however.
Article continues below advertisement
Weekend breakfasts usually consist of runny eggs, toasted gluten-free bread, steamed spinach, and apple sausages. She also enjoys gluten-free pancakes on occasion.
Article continues below advertisement
Nina Dobrev is gluten-free and dairy-free.
Throughout the interview with Harper's Bazaar, Dobrev explains that she dealt with dietary health problems for years until realizing that the culprit might have been gluten all along. She admits that dairy is also something she avoids.
"I found out that my body doesn't do well with gluten and I don't do well with dairy products," she says in the video.
Dobrev's morning coffee further demonstrates her commitment to those dietary choices. Her coffee routine consists of one or even two cups of her chosen blend of espresso and regular coffee, flavored with almond milk and a packet or two of stevia.
"Mama needs some coffee, some real strong, strong coffee," she says in the Harper's Bazaar video, adding, "Sometimes I even have two coffees. Like, I finish the coffee and it's not enough."
Article continues below advertisement
Nina Dobrev isn't a vegan, though she'd like to be.
Concerns over the how unsustainable the fishing industry is have impacted Dobrev's dietary choices when it comes to seafood.
"I used to eat a lot of fish but in researching a lot about what goes on in the ocean, making a documentary of my own, watching another documentary that recently affected me significantly — at the rate that we're eating fish, because there are so many humans on the Earth, it's not sustainable," she says in her Food Diaries episode. "And the fishing industry itself is not sustainable at all. So, as of recently, I have stopped eating fish altogether."
Article continues below advertisement
Those same concerns have caused Dobrev to take a step back and make some overarching dietary decisions, as well. She's even considering becoming fully vegan.
"I'm thinking about becoming a vegan. I am not a vegan," she adds in the video, adding that she'd like to do another Food Diaries episode in the future to see how her diet has progressed.
Article continues below advertisement
Nina Dobrev enjoys snacking.
Dobrev notes some of her favorite snacks in the video, which include almonds and gluten-free granola snack bags. Salty, power-up snacks are one thing, but the actress does not consider herself a "sweets person" when it comes to dessert fare. She explains that because so many sweets are made with gluten and dairy components, she can't really eat a lot of them.
Nevertheless, she does state one specific caveat to this dedicated aversion to sweets. "Every now and then, if it's that time of the month, I will, at that point, crave sweets. There's only one week, out of the month, where I actually want a sweet thing," she says. In these rare cases, Dobrev, told Harper Bazaar, she reaches for low-sugar Smart Treats, which are, ironically, shaped like fish.