Death Toll From Tennessee Floods Continues to Rise, With Recovery Efforts Underway
A record-breaking amount of rain has swept several southeastern U.S. states, resulting in seriously fatal floods across Waverly, Tenn. But what caused htem?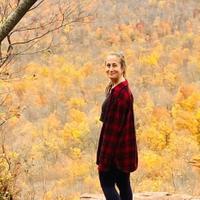 Kicking off tropical storm season with a bang, Hurricane Henri has brought record-breaking amounts of rain to a handful of U.S. states — and unfortunately, it's resulted in some serious flash floods. A small town called Waverly in Humphreys County, Tenn., was hit especially hard with floods, resulting in widespread damage and numerous fatalities. Recovery efforts are still underway, and search parties are still looking for over 20 missing citizens. But what caused the Waverly, Tenn. floods?
Article continues below advertisement
In an official statement, President Joe Biden showed his support for the small Tennessee town, offering assistance from the administration.
"I want to begin by expressing my deepest condolences for the sudden and tragic loss of life due to this flash flood," he stated. "I know we reached out to the community, and we stand ready to offer them support."
Article continues below advertisement
Here's what you should know about the recent Tennessee floods:
On Saturday, Aug. 21, brutal floods swept Waverly, Tenn. after a record-breaking 17 inches of rain slammed Humpreys County. As of Monday, Aug. 23. there have been 22 confirmed deaths, according to WSMV, as well as 20 people missing. The missing people are mainly those who would be most impacted, such as elderly people and children. Classes have been canceled for the rest of the week, there is an 8 p.m. curfew as of right now, and officials have issued a boil water advisory for drinking water.
Countless homes, infrastructures, and cars have sustained quite a bit of damage, and various agencies such as the Red Cross have erected multiple shelters for those affected, per The Tennesseean. Thousands have been left without power in their homes, and as of publication, travel across the county is not advised unless it's completely necessary.
"We were getting rainfall rates of 3 inches per hour for three hours straight," said Krissy Hurley, a Nashville weather service meteorologist, per CNN.
Article continues below advertisement
It could take quite a while to asses the damage and rebuild infrastructure, but locals are currently hoping for the best.
"We are a strong community full of great people. We will persevere through this," a local sheriff said, as per USA Today. "There is more work to be done to help our neighbors and bring missing loved ones home."
Article continues below advertisement
Why is Waverly, Tenn. flooding?
You've probably noticed that massive floods have become an increasingly prevalent issue over the last few years, devastating cities across the globe. Last month, the Chinese city of Zhengzhou was slammed by historical amounts of rain, and viral photos of a flooded New York subway inundated Twitter earlier this summer. And as you may have guessed, a big reason for this has unfortunately been climate change.
According to The Independent, recent storms have brought an unusual amount of moisture to planet Earth, which is largely due to global warming, and the climate emergency as a whole. Climate change is not only causing more extreme weather patterns and rain, but it's also causing water levels to rise continuously.
That said, the people of Waverly are in our thoughts.