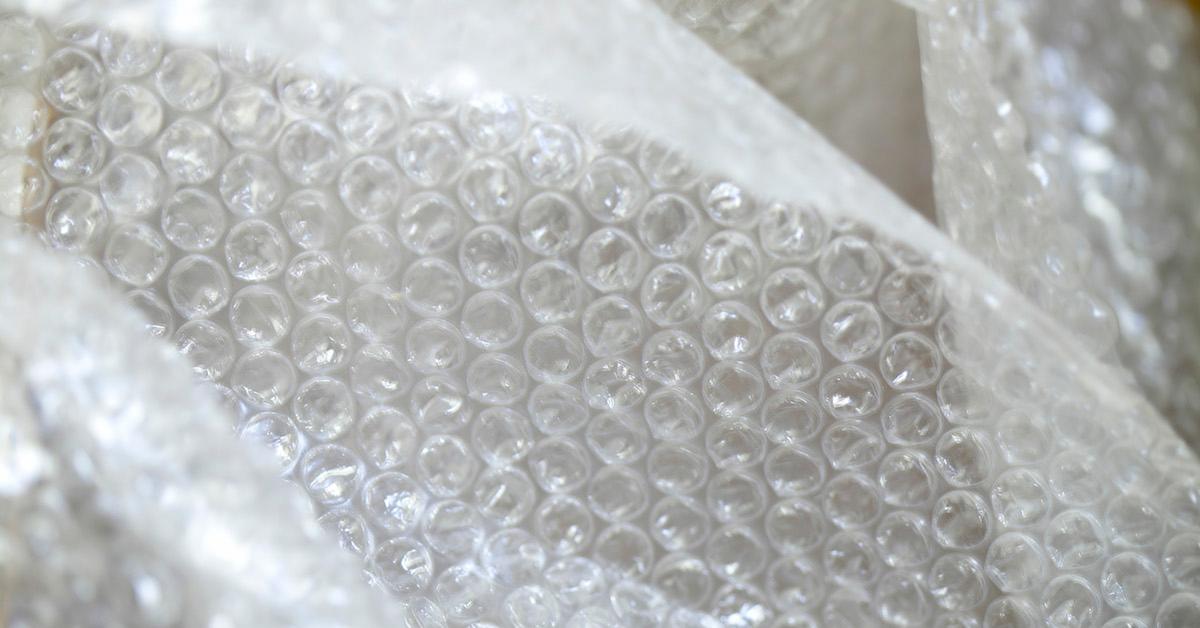 Can You Recycle Bubble Wrap?
It's safe to say that online shopping has become the preeminent form of shopping in the modern age. And as boxes full of bubble-wrapped products pile up on doorsteps around the world, the environment is beginning to feel the sting of plastic pollution in a whole new way. We all know that cardboard boxes are recyclable, so it's easy enough to fold those up and put them in the blue bin, but what about bubble wrap? Is bubble wrap recyclable, or is it destined to become as much of a problem as plastic grocery bags?
Article continues below advertisement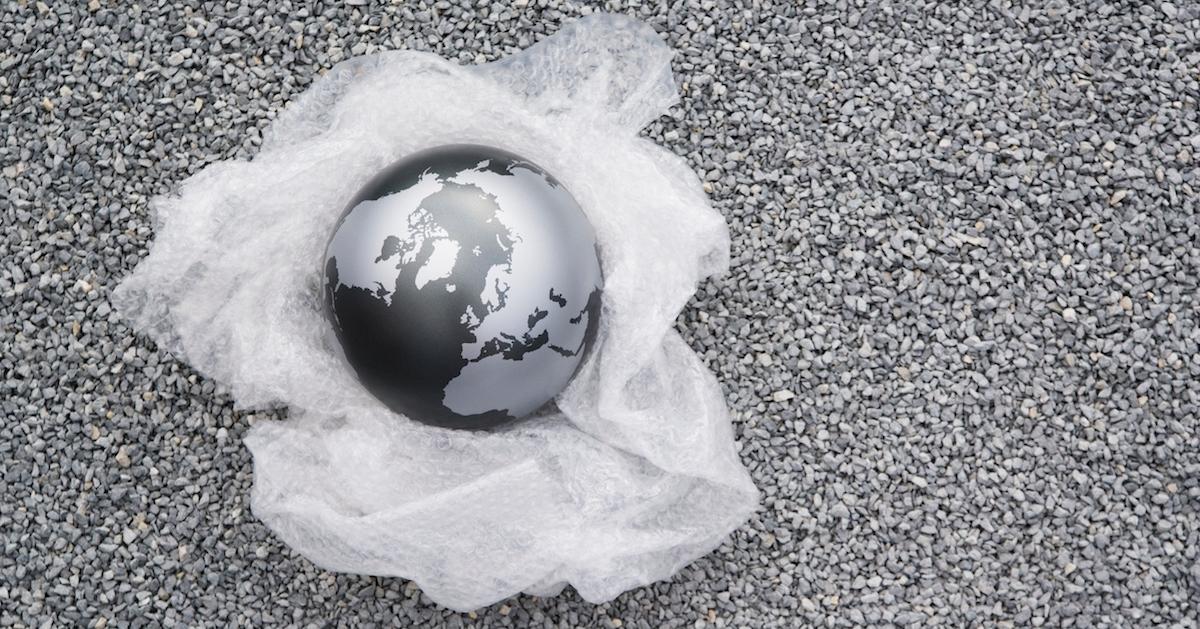 Is bubble wrap recyclable?
Yes, bubble wrap is technically recyclable, but not in the same way as say cardboard or plastic soda bottles. Bubble wrap sheets are made from No. 4 low-density polyethylene film (LDPF). It is the same plastic used to make plastic wrap and plastic grocery bags, which most municipal recycling programs do not accept curbside. Sure, they might take more rigid forms of this plastic, such as plastic squeeze bottles, but they won't take the flimsy stuff, and there are good reasons for that.
Article continues below advertisement
Like plastic bags and wet or greasy cardboard, sheets of bubble wrap can clog recycling machinery and cause a whole host of problems. These clogs can cost time and money by halting the recycling process, or severely damage the machinery. And if a sanitation worker gets injured having to clear the plastic jam, that's no good either. Luckily, there are other, some might say easier, ways to recycle bubble wrap.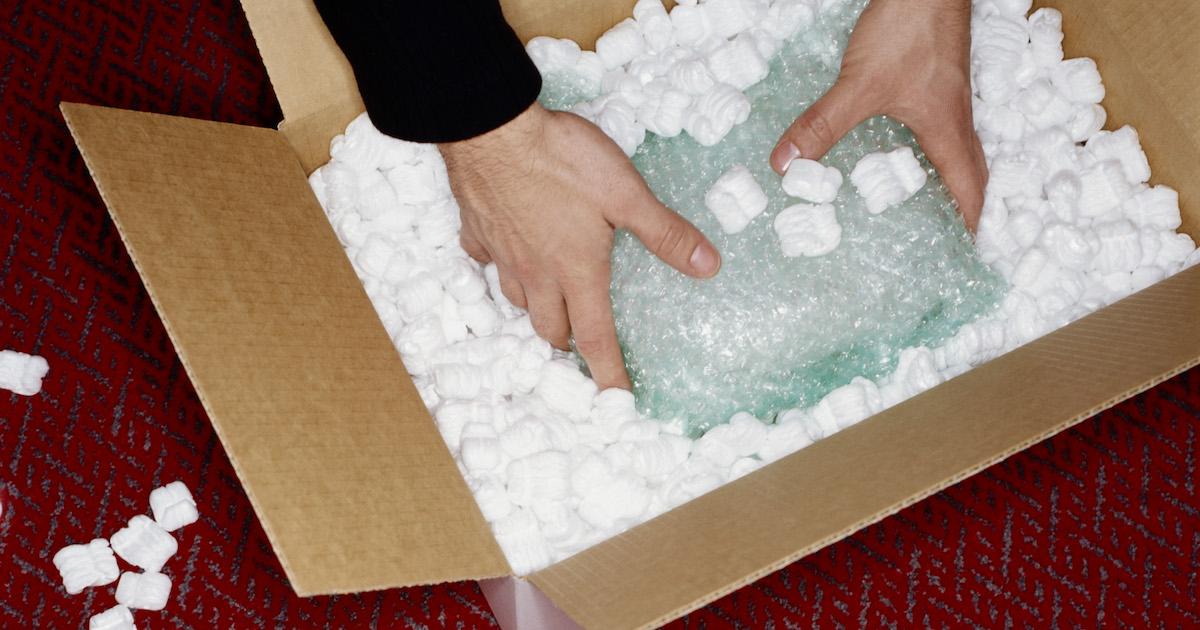 Article continues below advertisement
How to recycle bubble wrap:
Just because you know that bubble wrap is technically recyclable, doesn't mean you understand how to recycle it. Have no fear, the process is easy and contains only a few steps. First, make sure that all of the air bubbles in the bubble wrap are popped. (We assume that this step is going to be as much fun for you as it is for us.) This step must also be done for any other types of air-filled plastic packaging before recycling it.
Next, find a recycling center that accepts bubble wrap. Even if your municipal recycling program does not allow for this, there are plenty of recycling programs, supermarkets, pharmacies, and other big-box retailers that will take things like bubble wrap to be recycled. All you need to do is log on to the Plastic Film Recycling website and find the location nearest you. That's basically it.
Article continues below advertisement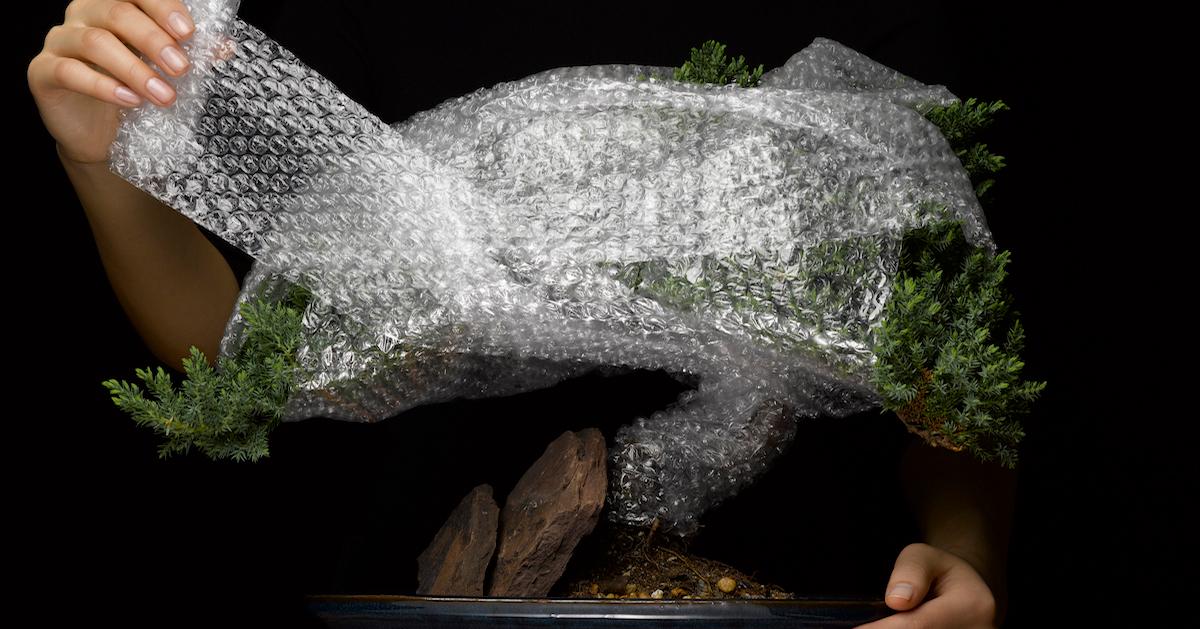 What are some other ways to repurpose bubble wrap?
There are plenty of other eco-friendly things you can do with bubble wrap besides turning it in for recycling.
Article continues below advertisement
Plastic may not have a lot of things going for it environmentally but it is reusable, and it holds up for a really long time — even if it's made of thinner No. 4 plastic. You could reuse it when shipping your own packages, or when storing tchotchkes or holiday decorations. Reused bubble wrap could be good to wrap fragile household items when you or a friend are moving, or you could use it to create art, which is especially fun if you have kids. Just check out all the bubble wrap ideas on Pinterest for examples.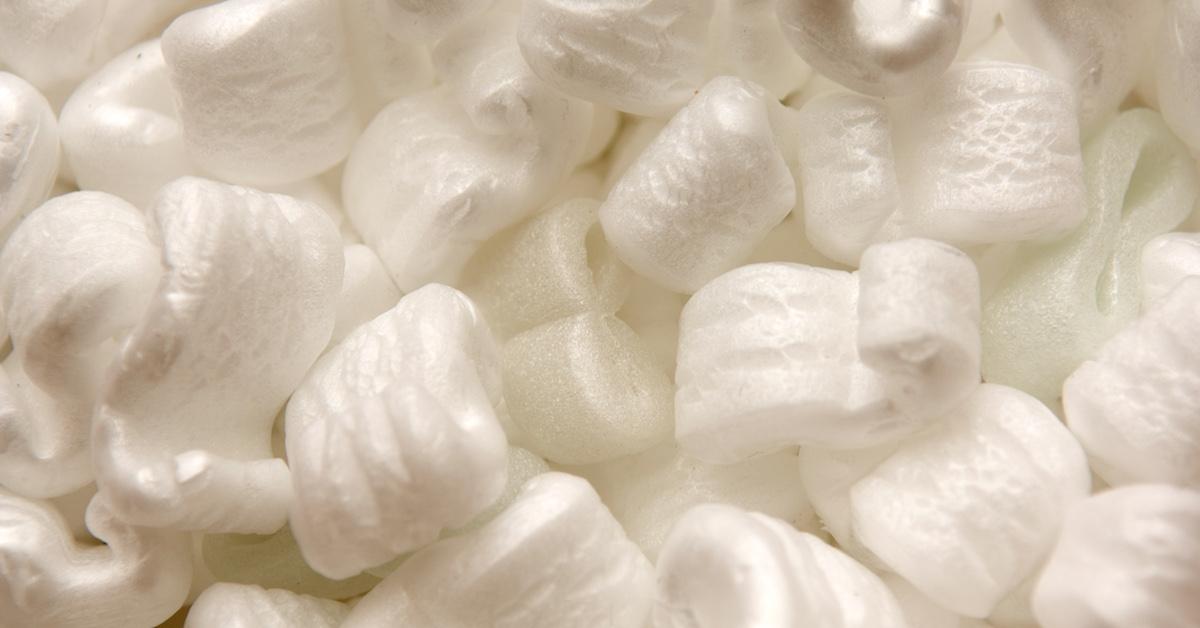 Article continues below advertisement
Are other packing materials recyclable?
Other packing materials like polystyrene (often referred to by the brand name Styrofoam) and packing peanuts are technically recyclable, though you'll find very few organizations willing to recycle this particular pollutant. That doesn't mean you shouldn't try though. If your boxes are packed with polystyrene instead of bubble wrap, a quick Google search will tell you which, if any, organizations in your area recycle it. If they don't, you could always reuse it for packing down the line.
And of course, any paper or cardboard packaging materials you find in your packages can be recycled with paper. However, for thin or tiny paper-based packing items such as tissue paper and confetti, it's best to put those in the compost rather than the recycling bin.