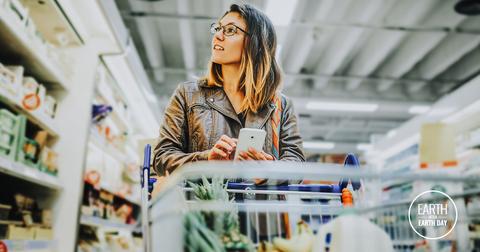 How Sustainability Is Changing the World of Grocery Stores
By Carly Sitzer
Get green news right to your inbox!
Thanks for signing up!
When we go grocery shopping, there are many things we can and choices we can make in order to minimize our impact. But consumers aren't the only ones that are making changes and adapting to better our planet — grocery stores have also made significant adjustments to their supply chain, and how they interact with consumers, in order to have a smaller impact on the planet.
When it comes to becoming more sustainable, grocery stores definitely faced an uphill battle; food waste is a significant problem in the United States — food is the single largest component in landfills, per the United States Department of Agriculture, which also estimated that 31 percent of the food supply (from restaurants and stores) ended up in the landfill.
More From Green Matters
.

Food

Lab-grown meat and plant-based meat are on the rise.

.

Food

Wild Type wants to change the way we eat fish.

.

Food

Gatwick Airport's Starbucks is promoting reusables and taking the burden off the consumer.