Trader Joe's Is Listening to Customers and Reducing Plastic In Its Stores
Trader Joe's heard customer complaints loud and clear, and is reducing its plastic use.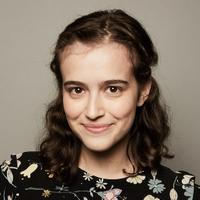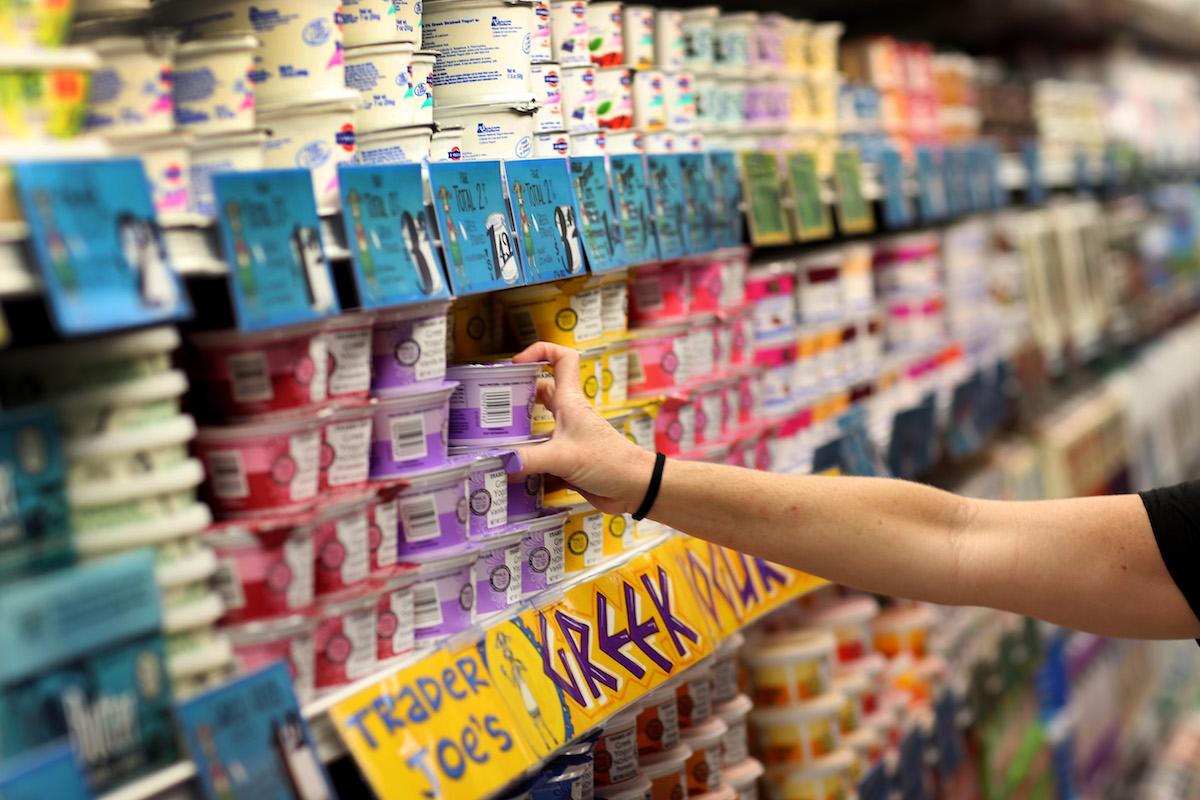 From the fair prices to the friendly employees to the snacks on snacks on snacks, there are endless reasons to grocery shop at Trader Joe's. But for eco-conscious consumers, there's one big reason not to — the excessive plastic use. Luckily, Trader Joe's heard customer complaints loud and clear, and has announced its intention to reduce plastic use in several areas of the store.
Article continues below advertisement
A representative for Greenpeace shared the news with Green Matters in a press release on Monday, March 4. Greenpeace recently started a petition directed towards Trader Joe's leadership team, asking them to make changes to the store's packaging, and the petition garnered more than 100,000 signatures. So in case you need proof that asking companies to become more sustainable works, here it is.
As Trader Joe's outlined on its website, the grocery chain is currently working on: eliminating plastic bags surrounding produce such as apples and potatoes; replacing Styrofoam trays in the meat section with recyclable PET1 trays; packaging greeting cards in a compostable sleeve instead of the current plastic ones; replacing the plastic bags that protect flower bouquets with something more eco-friendly; and getting rid of plastic and foil pouches surrounding tea bags.
Article continues below advertisement
Trader Joe's also listed a few other measures that the store has recently implemented to lower its environmental footprint. For example, TJ's eliminated single-use plastic shopping bags; the store replaced plastic produce bags with compostable ones; all Styrofoam trays in the produce section were upgraded to compostable trays; and the store informed vendors of certain chemicals to avoid in packaging, including BPA, Polystyrene, and Phthalates (it's unclear if vendors are forced to comply with that advisory, though).
Article continues below advertisement
"Trader Joe's decision to phase out some of its most problematic and unnecessary plastic packaging is a direct response to customers pushing them to act," Kate Melges, Greenpeace Plastics Campaigner, said in a statement shared with Green Matters.
"While the company has a long way to go toward ridding its aisles of throwaway plastic packaging, this is a step in the right direction and shows they recognize the growing plastic pollution crisis," Melges continued. "We can't simply continue swapping out one throwaway material for another, and as customers, it's up to all of us to demand that Trader Joe's and other retailers immediately start shifting toward systems of refill and reuse. It's going to take supermarkets and consumer goods companies fundamentally rethinking how products are brought to people to make a significant impact on our oceans, waterways, and communities."
Article continues below advertisement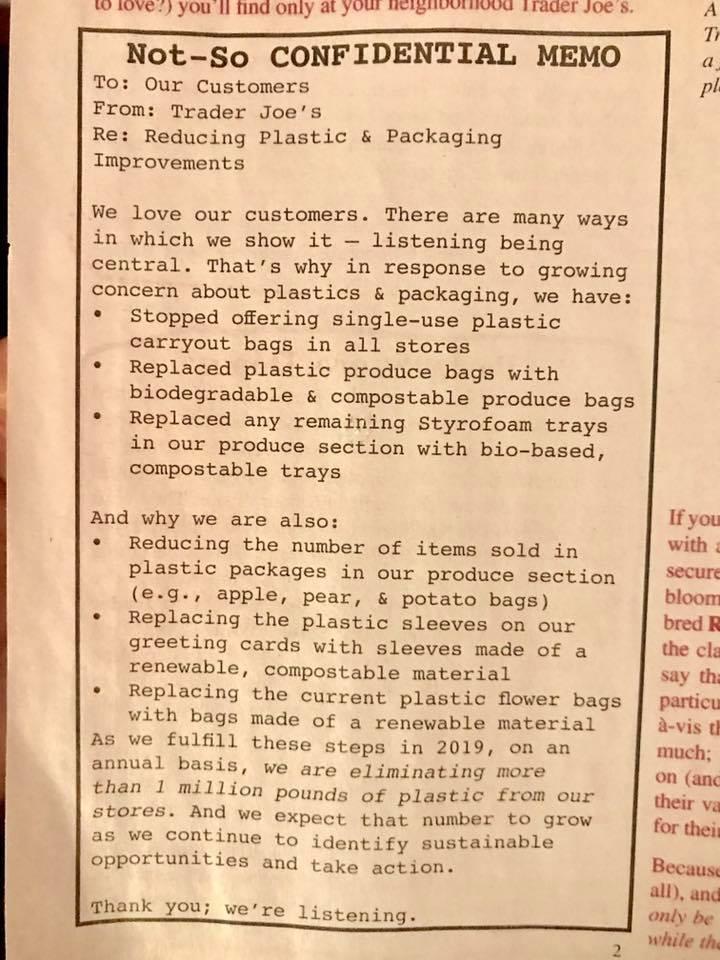 As SFGate reported, Trader Joe's detailed these new plastic-reduction plans in the February issue of the Fearless Flyer, the grocery store's bimonthly print newsletter (pictured above). "As we fulfill these steps in 2019, on an annual basis, we are eliminating more than 1 million pounds of plastic from our stores," the February Fearless Flyer reads. "And we expect that number to grow as we continue to identify opportunities and take action. Thank you; we're listening."
So even though there will still be plenty of plastic in other areas of the store, these few changes will save a whopping 1 million pounds of plastic each year. That proves how much of a difference small actions can make — and it will be exciting to see what other actions TJ's takes in the future to reduce its footprint.