Are Plastic Bags Actually Recyclable?
This breaks down exactly when you can recycle a plastic bag.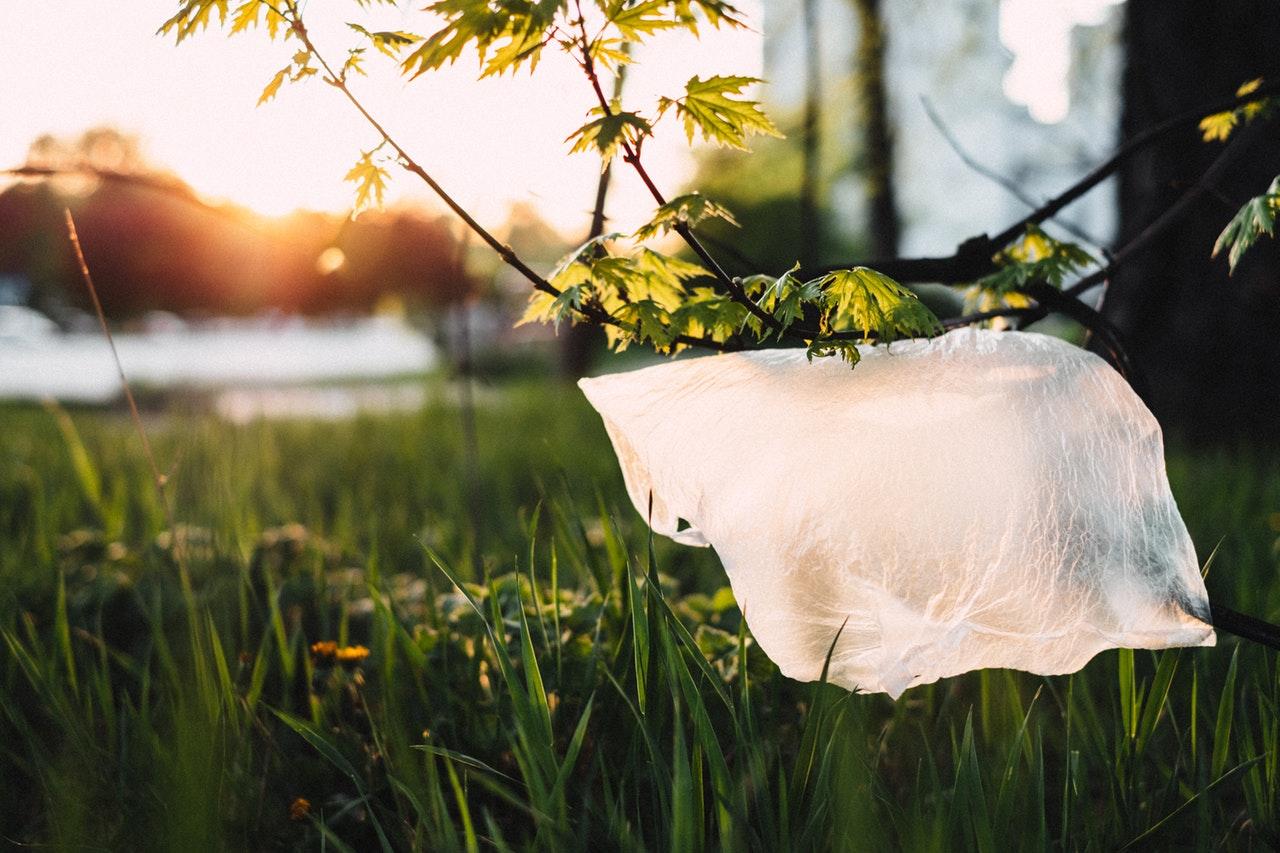 Recently, people have been ditching plastic bags. Whether it's because you remember to bring your reusable bag from home, opt for paper, or simply toss a small item or two into your purse or backpack, turning down plastic is picking up speed. Some cities and countries are even banning plastic bags entirely. That said, sometimes plastic is truly your only practical option. Which leads us to the question: Can you recycle plastic bags or not?
Article continues below advertisement
The short answer is: It depends. With recycling in general, what can and can't be recycled varies depending on where you are. Your city may have different parameters for what they're able to recycle than those in a surrounding area, the place you last lived, where your parents live, and so on. This means you need to do a little work. Go to your area's official website (or call 311) and do some digging on what is accepted in your recycling bin.
Sadly, many cities don't accept plastic bags from residential recycling. But if yours does, simply contain the plastic bags in a bigger plastic bag, and toss accordingly.
Article continues below advertisement
It's also worth noting that what a store or business recycles may be different than what you can put in your household recycling. This means that even if a local place swears they recycle greasy pizza boxes, your apartment building's recycling bin may not accept them.
Article continues below advertisement
So, if you have a bunch of plastic bags, and your city does not accept them in recycling, what should you do with them?
Article continues below advertisement
Hypothetically, you can place your plastic bags in your trash. But it's worth considering that plastic bags can cause problems in landfills, too. Plastic bags (especially if they're individuals, and not contained in a larger one), are likely to travel with the wind, potentially bringing them outside of the landfill. This brings the pollution "outside," and also makes it possible for it to get back into water sources, trees, animal habitats, and so on.
Luckily, many big box stores and businesses do recycle plastic bags and allow you to drop them off. To do this, just gather all of your plastic bags into one larger one, tie it off, and drop it off. This cuts down on clutter and stops the annoyance of gathering and losing all the bags separately. You can usually include other plastics in here too, like ziplock bags, bread bags, and items with plastic film.
Article continues below advertisement
To cut down on your use of plastic bags to begin with, there are some easy ways to start. Bringing your own reusable bag is a big one. To make this easier, simply ball several up and keep them in your car, desk, or purse. If you have plastic bags that are still in good condition, you can easily reuse those for the time being.
Article continues below advertisement
If you're in a position where you need to accept a plastic bag with your purchase, ask for a single bag, not double.
Reusing bags around the house is good, too. Once the plastic bag is in your position, instead of feeling guilty, just make the best choices you can and get the most use out of it possible.