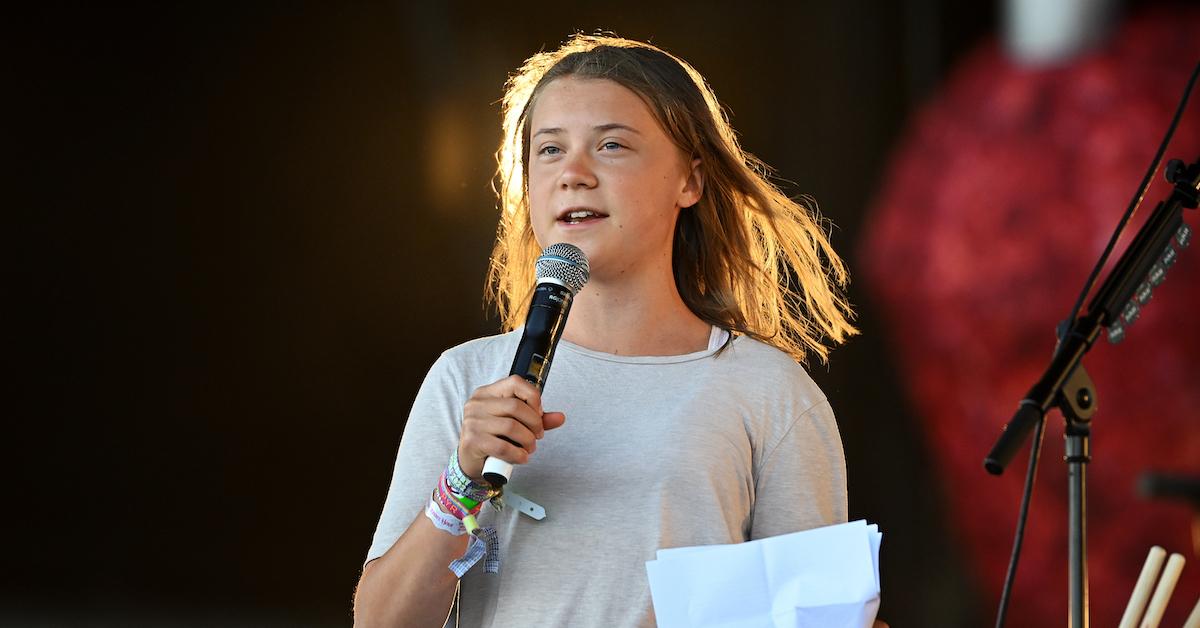 Greta Thunberg Calls Out "Forces of Greed and Profit" In Speech at Glastonbury Festival
Some of the biggest names in music performed at England's Glastonbury Festival​​ this year, including Billie Eilish, Megan Thee Stallion, Olivia Rodrigo, Lorde, Kendrick Lamar, and Kacey Musgraves… the list goes on. But the festival also featured a number of panels from activists discussing important social justice issues, including a speech from our favorite 19-year-old climate activist — and Greta Thunberg's Glastonbury speech showed that she can keep a crowd just as riveted and energized as any world-famous, Grammy-winning musician.
Article continues below advertisement
"If a bunch of school kids were able to get millions of people on the streets and start changing their lives, just imagine what we could all do together if we try," Greta Thunberg passionately told the crowd. Keep reading for more details on her powerful speech.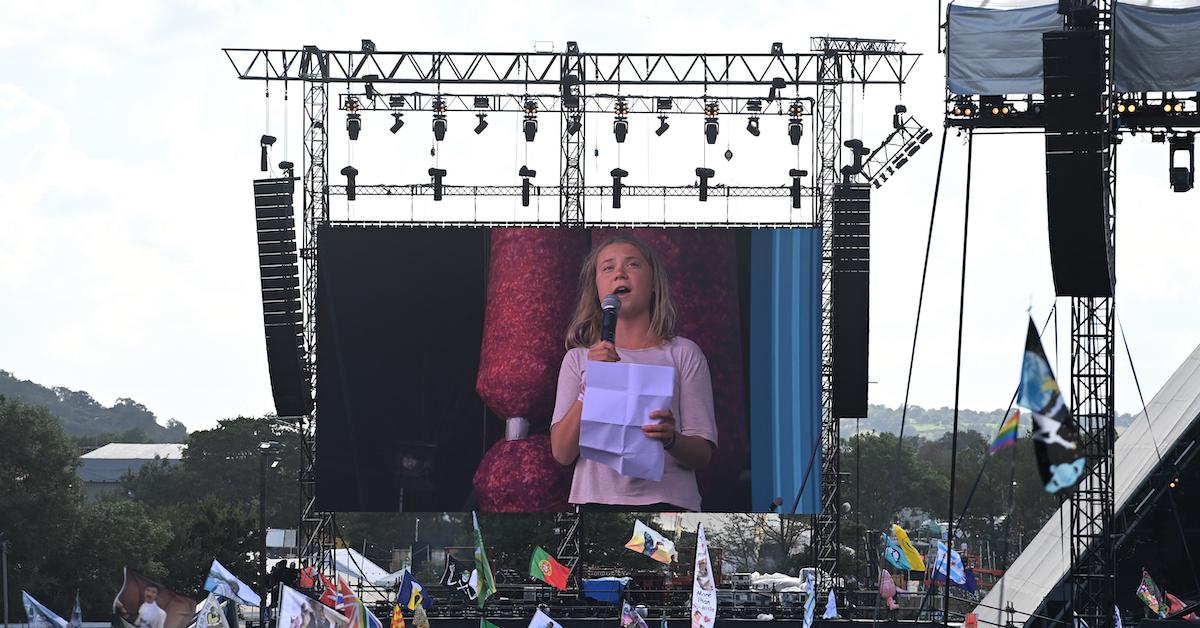 Article continues below advertisement
Greta Thunberg's Glastonbury speech called out political leaders for climate inaction.
The Pyramid Stage is Glastonbury's premiere stage, where headliners performed throughout the weekend. That evening, she addressed the crowd immediately before rock band HAIM took the stage, followed by performances by Noel Gallagher's High Flying Birds and headliner Paul McCartney, all of whom faced an audience of more than 100,000 people, as per The Guardian.
Article continues below advertisement
"We are in the beginning of a climate and ecological emergency. This is not the new normal, this crisis will continue to get worse... until we prioritize people and planet over profits and greed," Thunberg told the crowd, as reported by The Daily Mail.
She blamed the climate crisis on the powerful "forces of greed and profit and planetary destructions," and called out today's political leaders for their tendency to "say one thing then do the exact opposite."
Article continues below advertisement
"It has not only become socially acceptable for our leaders to lie, it is more or less what we expect them to do," she pointed out, criticizing political leaders for their hypocrisy, noting that they constantly open up new fossil fuel infrastructure while they acknowledge the climate emergency.
Article continues below advertisement
All that said, she did leave the audience on a hopeful note.
"You and I have been given the historic responsibility to set things right," she told the crowd, as per Sky News. "Together we can do the seemingly impossible. But make no mistake, no one else is going to do this for us. This is up to us here and now. You and me."
"We are approaching the precipice and I would strongly suggest that all of those who have not yet been greenwashed out of our senses to stand our ground," Thunberg stated, according to The Guardian. "Do you not let them drag us another inch closer to the edge. Right now is where we stand our ground."
Article continues below advertisement
Sky News reported that the audience was "captivated" during Thunberg's speech, and an audience member told the news outlet that one could "hear a pin drop" when the teenager was on stage. She also ended her speech with a call and response with the crowd — "When I say climate, you say justice!"
Article continues below advertisement
The 2022 Glastonbury Festival brought attention to climate change among other social justice issues.
Thunberg's speech is not the only time the climate crisis was addressed at Glastonbury Festival. On Saturday afternoon, the festival hosted a debate titled "What's next for the Climate Emergency," featuring panelists including musician KAM-BU, human rights lawyer Harpreet Kaur Paul, a representative for Stop Cambo, Greenpeace's Rebecca Newsom, and climate journalist Scarlett Westbrook.
Other debates held throughout the weekend focused on topics including human rights, solidarity with Ukraine, the Black Lives Matter movement, and the cost of living crisis.