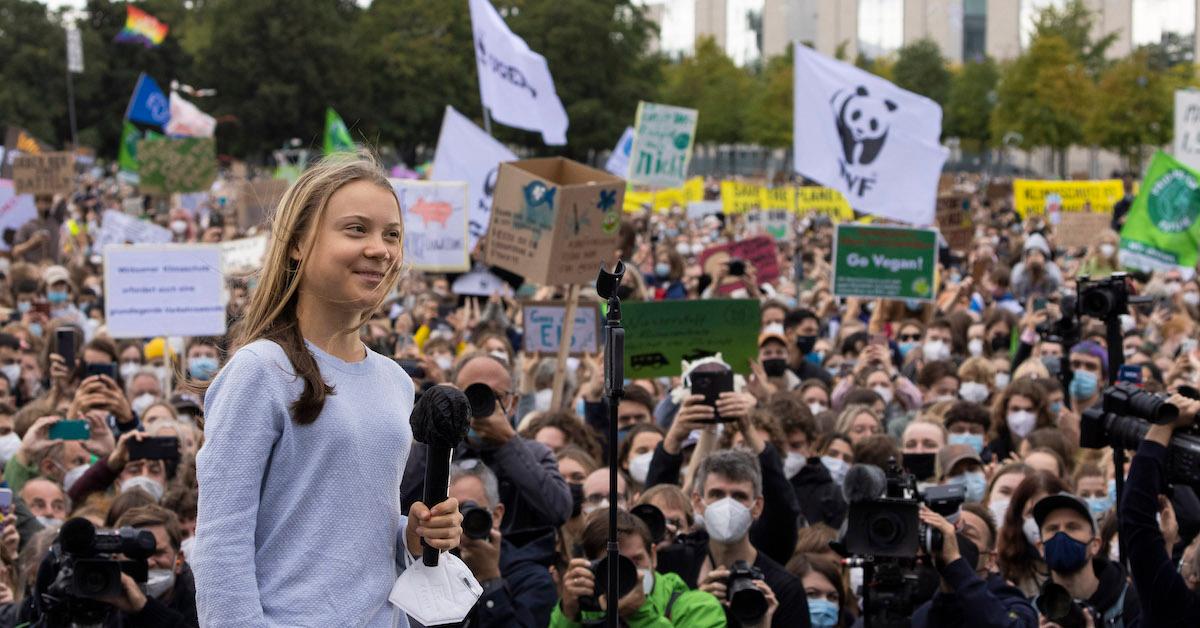 Greta Thunberg Quotes to Celebrate the Climate Activist's 19th Birthday
In honor of Greta Thunberg's 19th birthday, here are seven of her most empowering and inspirational quotes.
On Jan. 3, 2022, Greta Thunberg turns 19 years old. That means the world-famous climate activist has just 365 days left of her teenage years — and, undoubtedly, many more fancy awards, impressive accomplishments, and powerful quotes.
So, to celebrate her first 19 years of life, as well as her past few years of environmental advocacy, we're looking back at some classic Greta Thunberg quotes.
Article continues below advertisement
These Greta Thunberg quotes about the environment are inspirational and empowering.
Over the past couple of years, Thunberg has made a number of speeches for world leaders, posted tweets to her millions of followers, and spoken before fellow climate activists at marches, all over the globe (well, in Europe and the Americas, since Thunberg doesn't fly in airplanes due to their environmental impact, but she took a boat to the U.S. in 2019).
Here are seven of Thunberg's most empowering, moving, and scathing quotes.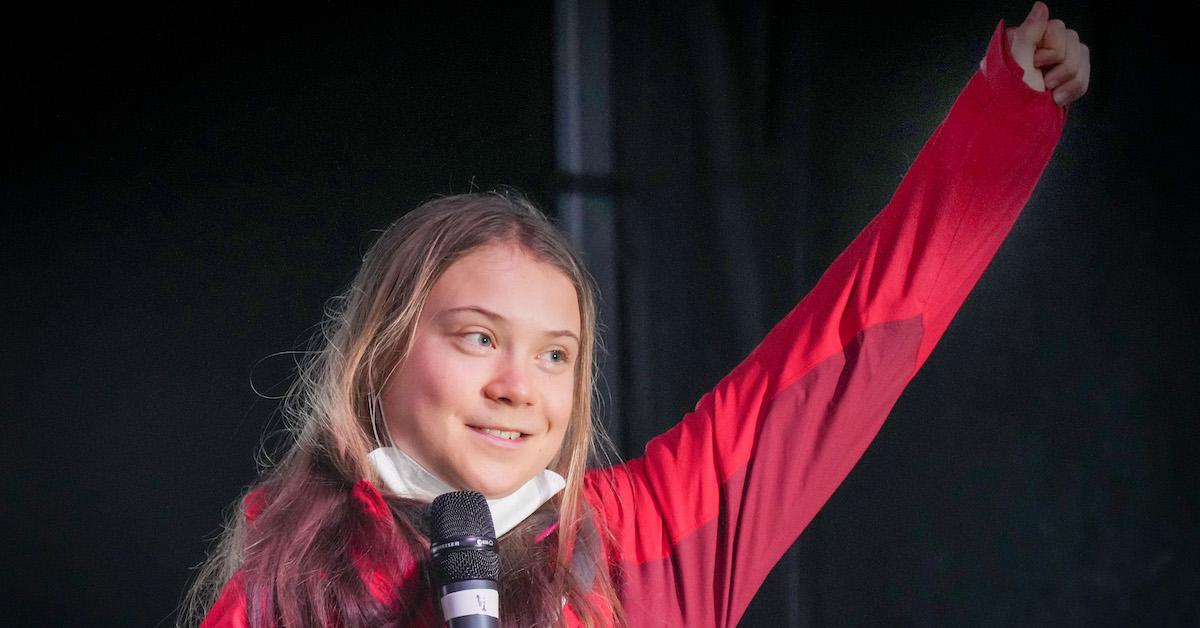 Article continues below advertisement
"This ongoing irresponsible behavior will no doubt be remembered in history as one of the greatest failures of humankind."
On April 23, 2019, just one day after Earth Day, Thunberg said the above words as part of her speech to members of parliament in London.
"I have learned you are never too small to make a difference."
Thunberg declared the above quote at COP24 in 2018 — and it later inspired the title of her 2019 book of speeches: No One Is Too Small to Make a Difference.
Article continues below advertisement
"Adults keep saying: 'We owe it to the young people to give them hope.' But I don't want your hope. I don't want you to be hopeful. I want you to panic. I want you to feel the fear I feel every day. And then I want you to act."
Thunberg stated this in her speech at the World Economic Forum in Davos in January 2019, as per The Guardian.
Article continues below advertisement
"This is all wrong. I shouldn't be up here. I should be back in school on the other side of the ocean. Yet you all come to us young people for hope. How dare you!"
Thunberg repeated the phrase "how dare you" several times in her speech at the Climate Action Summit at UN headquarters in New York City back in September 2019. This is arguably the most viral speech of her career, at this point.
Article continues below advertisement
"We children are doing this to wake the adults up. We children are doing this for you to put your differences aside and start acting as you would in a crisis. We children are doing this because we want our hopes and dreams back."
That's another stinging quote Thunberg told British MPs in April 2019.
"We do it because we want to influence the people around us, we want to send a clear signal that we are facing an emergency and when you are in an emergency you change your behavior."
Thunberg gave this quote to Vogue Scandinavia, explaining why she and other environmentalists make individual committments like going vegan and quitting air travel.
Article continues below advertisement
"I'm not that special. I can't convince everyone. I'm just going to do what I want to do and what will have the most impact."
When Thunberg emerged on dry land in New York City after her two-week boat journey across the Atlantic Ocean, a reporter asked her if she thought she could convince then-president Trump to do something about the climate crisis. She replied "no," adding the above quote, making it clear that her goal is not to change any particular powerful individual's mind, but to have the greatest impact possible.