You Won't See Single-Use Drink Bottles at This Major Music Festival Anymore
The annual Glastonbury Music Festival will not sell or provide plastic water bottles this year.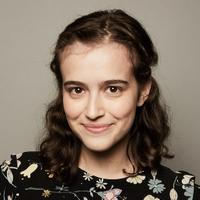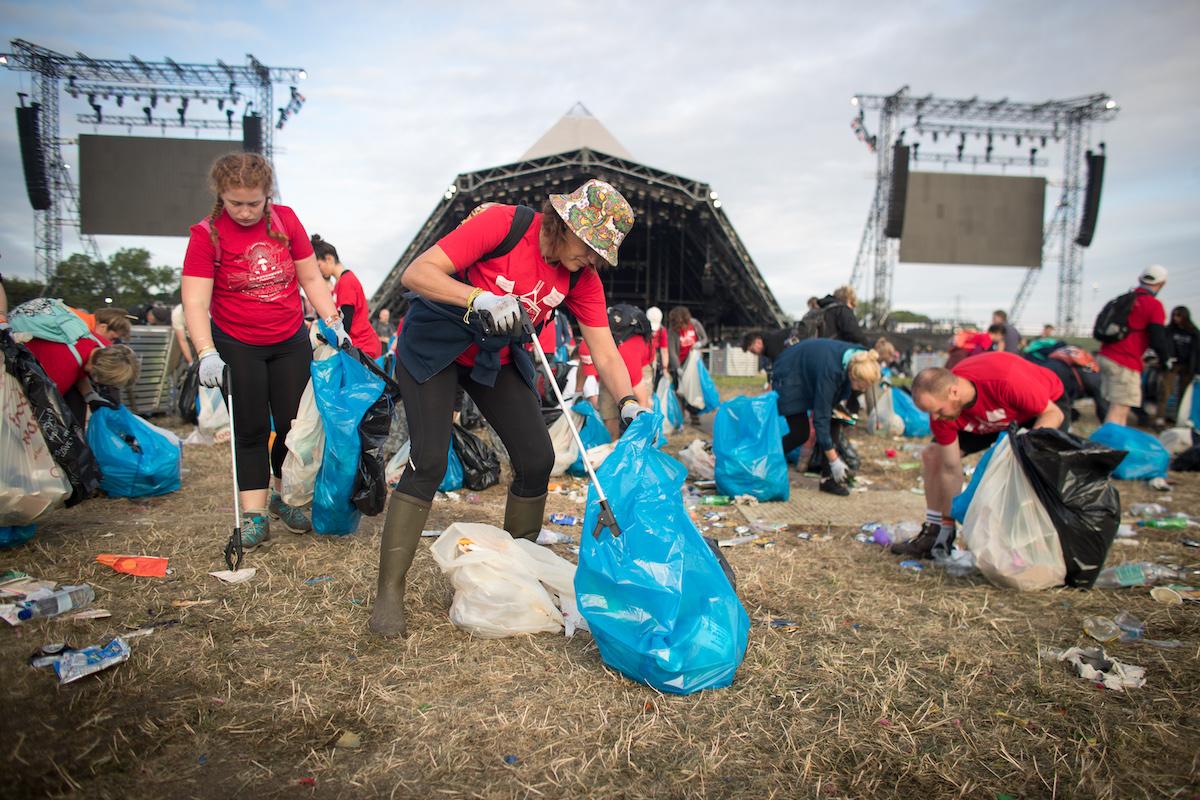 This year, the annual Glastonbury Music Festival is hoping to leave a much smaller environmental impact than usual. In a blog post on the festival's website, the organizers announced that the 2019 festival will not be selling single-use plastic drink bottles to festival goers, nor will they provide them to performers and staff. Instead, people can fill up reusable water bottles or purchase canned beverages.
Article continues below advertisement
The Glastonbury Music Festival has taken place annually in June at Worthy Farm in Somerset, England since 1970, with the exception of a few "fallow years," which are off-years to allow the land to recover. 2018 was a fallow year — and the land was certainly in need of a break. In fact, the festival has actually made headlines for the litter that concertgoers leave behind.
As The Guardian reported in July 2016, around two weeks after the five-day festival concluded, Worthy Farm was still saturated with trash, discarded tents, and rotting poop. The Guardian also reported via the Glastonbury Free Press that in 2016, festival goers left 500,000 bags of rubbish and 1,022 tons of recycling on the festival site. Just search "Glastonbury Festival" and "garbage" on Getty Images, and you'll see an endless stream of images of staff cleaning up the insurmountable amount of trash that Glastonbury attendees left on site.
Article continues below advertisement
To ensure that this year's lack of single-use plastic water bottles does not leave people dehydrated, Glastonbury will provide hundreds of free water taps at the festival, and so the organizers are encouraging attendees to bring reusable water bottles. Not only will bringing your own bottle and refilling it all weekend help reduce Glastonbury's environmental impact and the amount of trash and recycling on-site, but it will also help attendees save money.
Article continues below advertisement
But for those who forget a bottle or want something other than water, Glastonbury will be selling canned Life Water and a variety of canned sodas. According to Recyclebank, aluminum cans have a significantly lower environmental impact and higher recycling rate than single-use plastic. So even though a reusable bottle is always the best option, it's a huge step that Glastonbury is replacing plastic with aluminum this year. Also, it's worth mentioning that Glastonbury is not banning attendees from bringing single-use plastic drink bottles into the festival — but if someone catches you hauling a 48-pack of plastic water bottles into your tent, prepare for some serious side-eye.
"It's paramount for our planet that we all reduce our plastic consumption, and I'm thrilled that, together, we'll be able to prevent over a million single-use plastic bottles from being used at this year's Festival," Emily Eavis, co-organizer of the festival, said in a statement on Glastonbury's website. "I really hope that everyone – from ticket-holder to headliner – will leave Worthy Farm this year knowing that even small, everyday changes can make a real difference. It's now or never." Eavis first hinted at a 2019 plastic bottle ban back in February 2018, as per the BBC.
Article continues below advertisement
Like many other music festivals, Glastonbury encourages its attendees to "leave no trace," aka take all your rubbish home with you. Glastonbury has its own campaign called "Love Worthy Farm, Leave No Trace," which attempts to raise awareness of how badly festival goers have left Worthy Farm in the past. "Please do your bit when you leave, take all your camping gear home and put all your rubbish in the bin bags provided by your campsite stewards," the campaign reads. "Even just five minutes of effort from each person at the Festival would make a HUGE difference."
This year's Glastonbury Music Festival takes place June 26-30, with Janelle Monáe, Kylie Minogue, and Stormzy headlining. Hopefully the famous singers remember to pack their reusable water bottles.