Greenpeace Ranks Supermarkets Based on Plastic Use, and the Winning Score Is Kind of a Fail
Greenpeace's report 'Packaging Away the Planet' ranks 20 U.S. supermarkets on their plastic use, with ALDI coming out on top.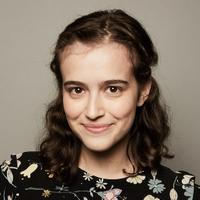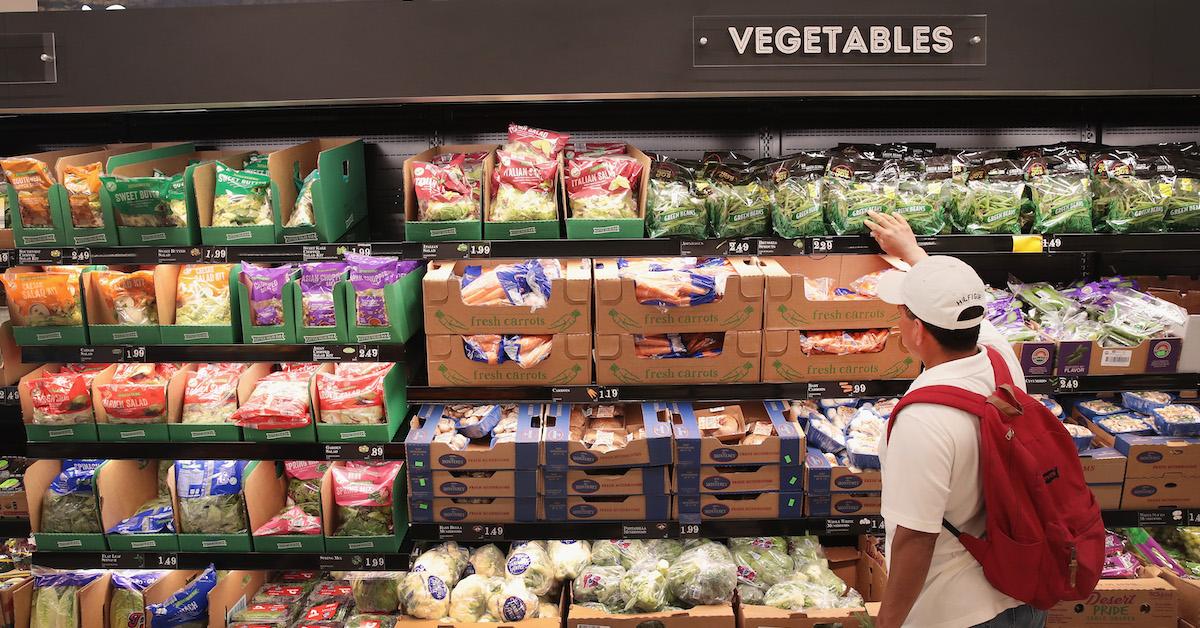 Article continues below advertisement
Surprisingly, international grocery chain ALDI, which customers often criticize for using excessive plastic packaging in the produce aisle, came out on top. The catch? ALDI's score was a measly 34.6 percent. As Greenpeace detailed in a blog post, the organization believes that U.S. supermarkets are "failing to adequately address the plastic pollution crisis they are contributing to," which is why the winning supermarket's score is so low.
Instead of grading stores on the amount of plastic they currently have, Greenpeace instead focused on the efforts the store is making to reduce plastic in the near future. For that reason, it actually makes sense that ALDI came out on top, since earlier this year, the store announced plans to make all of its packaging reusable, recyclable, or compostable by 2025.
Article continues below advertisement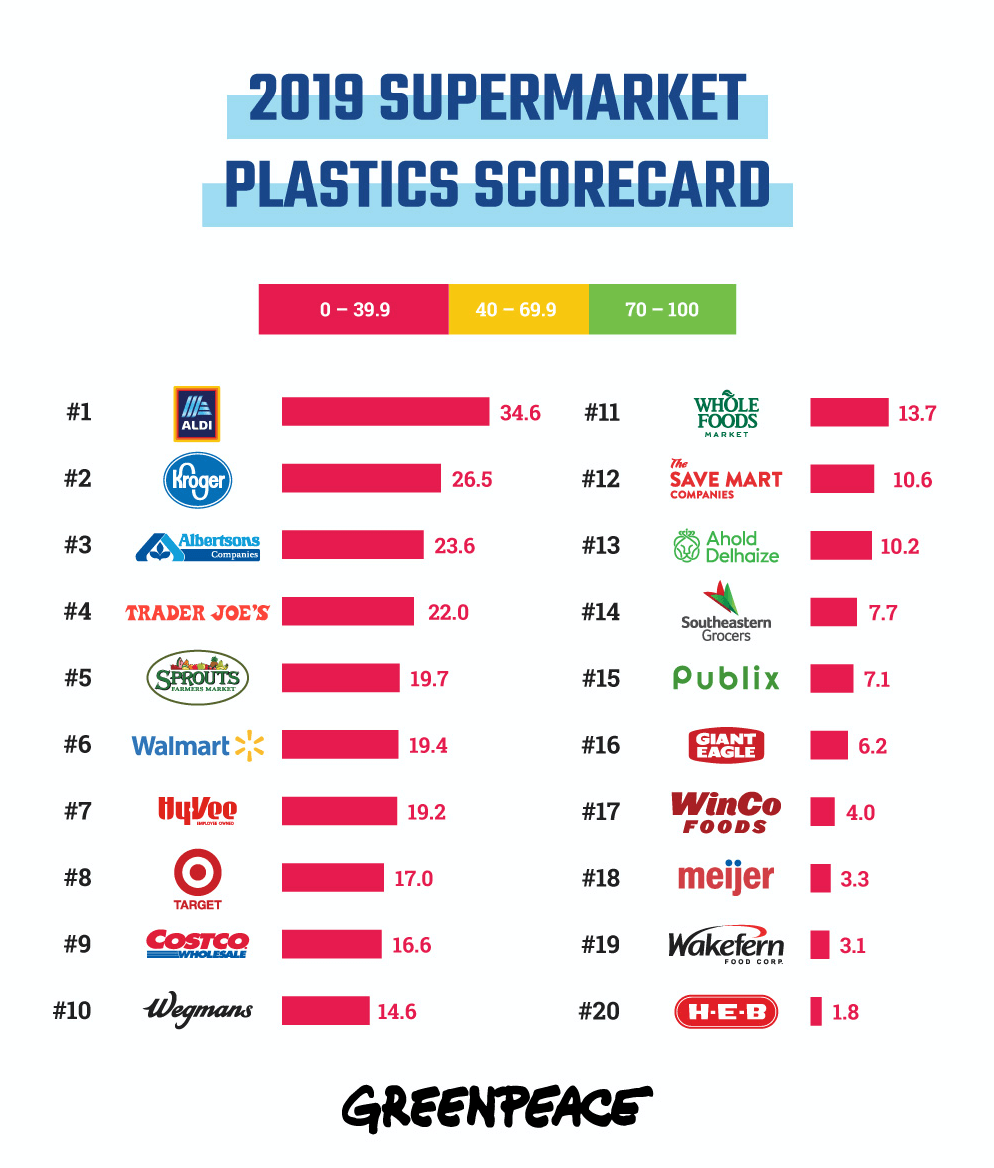 Greenpeace calculated the supermarkets' scores based on four categories: policy (if they have goals to reduce plastic packaging or change store policies regarding the material), reduction (if they provide single-use materials at prepared food areas or cafés, as well as if they give out shopping bags), initiatives (whether or not they have bulk shopping, incentives for using your own grocery bag, etc), and transparency (if they publicly share information regarding their plastic usage).
Article continues below advertisement
The Kroger Co., which owns grocery stores including Kroger, Ralphs, Dillons, and Fred Meyer, is the largest grocery chain in the country. Kroger clinched the 2nd place slot, thanks to its pledge to ban single-use shopping bags, as well as its corporate partnership with Loop, a new closed-loop online shopping platform for groceries. In 3rd place and beyond was Albertsons Companies (which owns Safeway, Randalls, Carrs, and more), Trader Joe's (who is also working to reduce its plastic footprint), Sprouts Farmers Market, Walmart, Hy-Vee, Target, Costco, Wegmans, and Whole Foods.
Even though Whole Foods has a reputation of being a greener grocery store thanks to its bulk sections and 10-cent discount for bringing your own bag, Greenpeace explained that Whole Foods' anti-plastic initiatives have not been executed at a large enough scale, which is why it came in 11th place with a score of 13.7.
Article continues below advertisement
Down at the very bottom of the list was H-E-B, which Greenpeace ranked just 1.8 percent, explaining that the large Texas-based retailer has zero initiatives to ban plastic. In fact, Greenpeace explained that H-E-B once had a three-year ban on handing out plastic bags, but a few years ago, the store actually reintroduced them. Oof. Other grocery chains with scores of 10 and under include Wakefern, Meijer, WinCo Foods, Giant Eagle, Publix, Southeastern Grocer's (which owns Winn-Dixie), Ahold Delhaize (which owns Stop & Shop and Giant), and The Save Mart Companies.
Article continues below advertisement
"The time has come for supermarkets to take responsibility for their role in the plastic pollution crisis," Greenpeace Plastics Campaigner David Pinsky tells Green Matters in an email. "No more excuses, no more greenwashing: supermarkets must immediately make public commitments to eliminate single-use plastics and switch to reuse and refill delivery systems."
The average American produces about 1,600 pounds of trash a year, proving that going zero-waste can make a significant impact. That said, when Trader Joe's pledged to reduce plastic in just a handful of areas in its stores nationwide, the chain claimed that the once the small changes are at scale, they will eliminate more than 1 million pounds of plastic per year. So while it's important for us as individuals to reduce our own consumption of single-use plastics, it's even more important and impactful for corporations to reduce plastic across their stores.