A Thailand Supermarket Is Using Banana Leaves Instead of Plastic Produce Packaging
A Thai supermarket is using discarded banana leaves instead of plastic to bundle produce.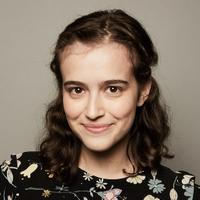 Fresh produce with a side of plastic packaging has become the norm in grocery stores around the world over the past few decades. But luckily, many shops and brands are fighting that by innovating new ways to combat unnecessary plastic use. Most recently, a grocery store chain called Rimping, located in Chiang Mai, Thailand, has started using discarded banana leaves instead of plastic wrap to secure loose produce, and the creative packaging has taken the internet by storm.
Article continues below advertisement
The grocery store's innovation recently went viral when Chiang Mai-based real estate company Perfect Homes shared photos of cucumbers, lettuce, green beans, chili peppers, and more wrapped in Rimping's banana leaf packaging on Facebook. To secure the leaves in place, Rimping uses bamboo twist ties, which are also biodegradable, Metro noted.
Unfortunately, the packaging is still not perfect. Bits of clear plastic wrap are visible on some of the items, and plastic labels are stuck to each leaf — but hopefully Rimping will continue to improve the innovation. Not to mention, some of the items pictured, such as lettuce and cucumbers, really do not need to be wrapped at all, as it's pretty standard to sell them loose. However, this banana leaf packaging could really come in handy for small items that are almost always packaged in plastic cartons, such as berries, mushrooms, and cherry tomatoes.
Article continues below advertisement
As The Epoch Times noted, bananas grow year round in Thailand, and the large, sturdy, waxy leaves are a byproduct of the banana industry. Because the leaves are often simply discarded, there is not a huge demand for them, and the only cost associated with using banana leaves as produce packaging would be the cost of gathering them. That said, using banana leaves to protect food is not new in Asian cultures. According to The Epoch Times, traditional dishes from Thailand, India, China, Vietnam, and Malaysia have all employed banana leaves to plate and wrap various foods.
Article continues below advertisement
Rimping, which was first founded in 1932, is no ordinary Stop & Shop. According to its website, Rimping is a "green grocer" that operates six supermarkets and two smaller grocery shops across Thailand. In addition to the banana leaf packaging, Rimping offers a slew of other sustainable packaging options.
For example: customers who forget to bring reusable totes can borrow Rimping cloth bags for a deposit; Rimping offers biodegradable bioplastic carrier bags as well as reused cardboard boxes to pack groceries; a 50 Thai Baht ($1.57 USD) donation is made for every customer who does not take a bag; and Rimping only uses biodegradable containers for dining.
Article continues below advertisement
Reducing plastic packaging is on the rise in grocery stores around the world. Trader Joe's recently responded to customer requests and has pledged to reduce plastic use in various areas of the store; and U.K.-based grocery chain Tesco announced it will be majorly be cutting back on plastic packaging in the produce department. Banana leaves are certainly not as plentiful in the U.S. as they are in tropical Thailand, but luckily, there are endless plastic-free alternatives when it comes to protecting food.