'Loop' Launches in the U.S., Bringing Customers the Products They Love in a Milkman Model
Loop has fainlly launched in the U.S., and we spoke with Loop's VP of Development to learn more about the platform's milkman model.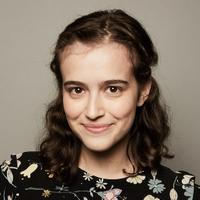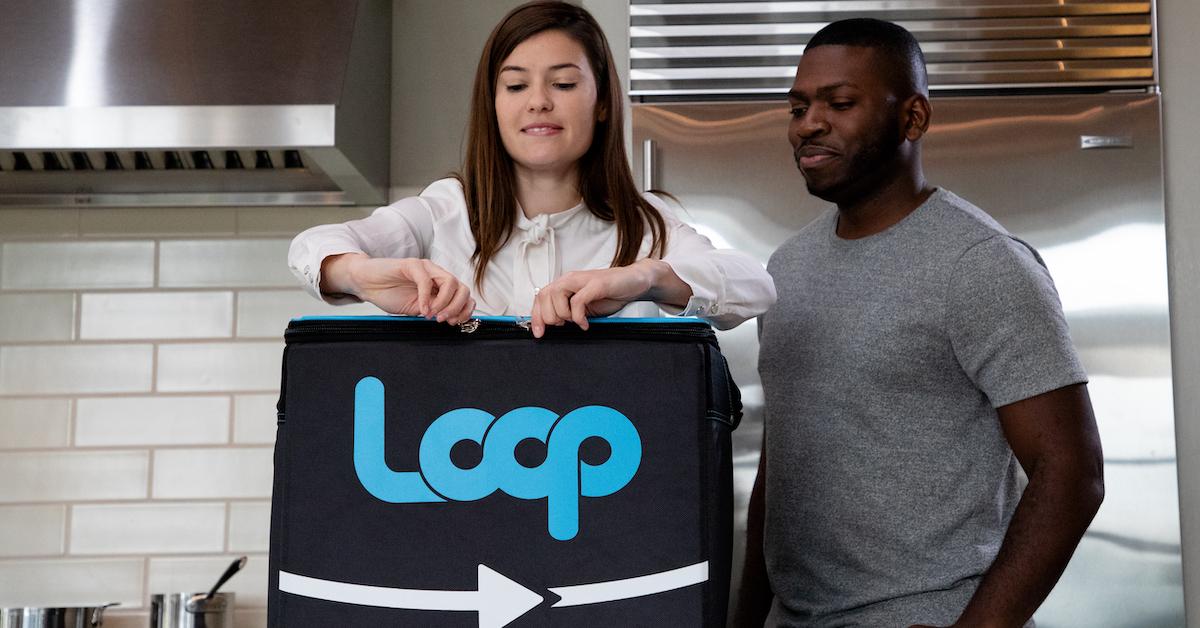 If you were hoping to place an order from Loop on its opening business day, good luck. The circular shopping platform launches in the New York region today, Tuesday, May 21, and there are only a few thousand U.S. memberships available for the first U.S. round of orders — but about 60,000 hopefuls on the global waitlist. To learn more about the milkman-inspired platform, Green Matters spoke with Loop's VP of Global Business Development, Tony Rossi.
Article continues below advertisement
"The mission has always been the same: It's how do we attack disposability and create a platform where reusability is the thing?" Rossi tells Green Matters over the phone. Rossi has worked in Business Development at TerraCycle since 2012, and about 18 months ago, he transitioned to a new role to help develop Loop. His primary job is "to introduce new partners — companies large and small — to what we do, and figure out a way we can work together."
Here's how Loop works: For this pilot round, Loop will choose several thousand households from New York, New Jersey, Pennsylvania, Maryland, and Washington, D.C. who are on the waitlist to become members. After placing an order, members will receive their products — which range from nuts to lotion to veggie burgers to laundry detergent — via mail in a Loop tote, which is an insulated, reusable shipping bag. Each item will be packaged in reusable casing that customers can place back in the tote once empty, and then mail back. Loop will then sterilize the containers and reuse them for the next order.
Article continues below advertisement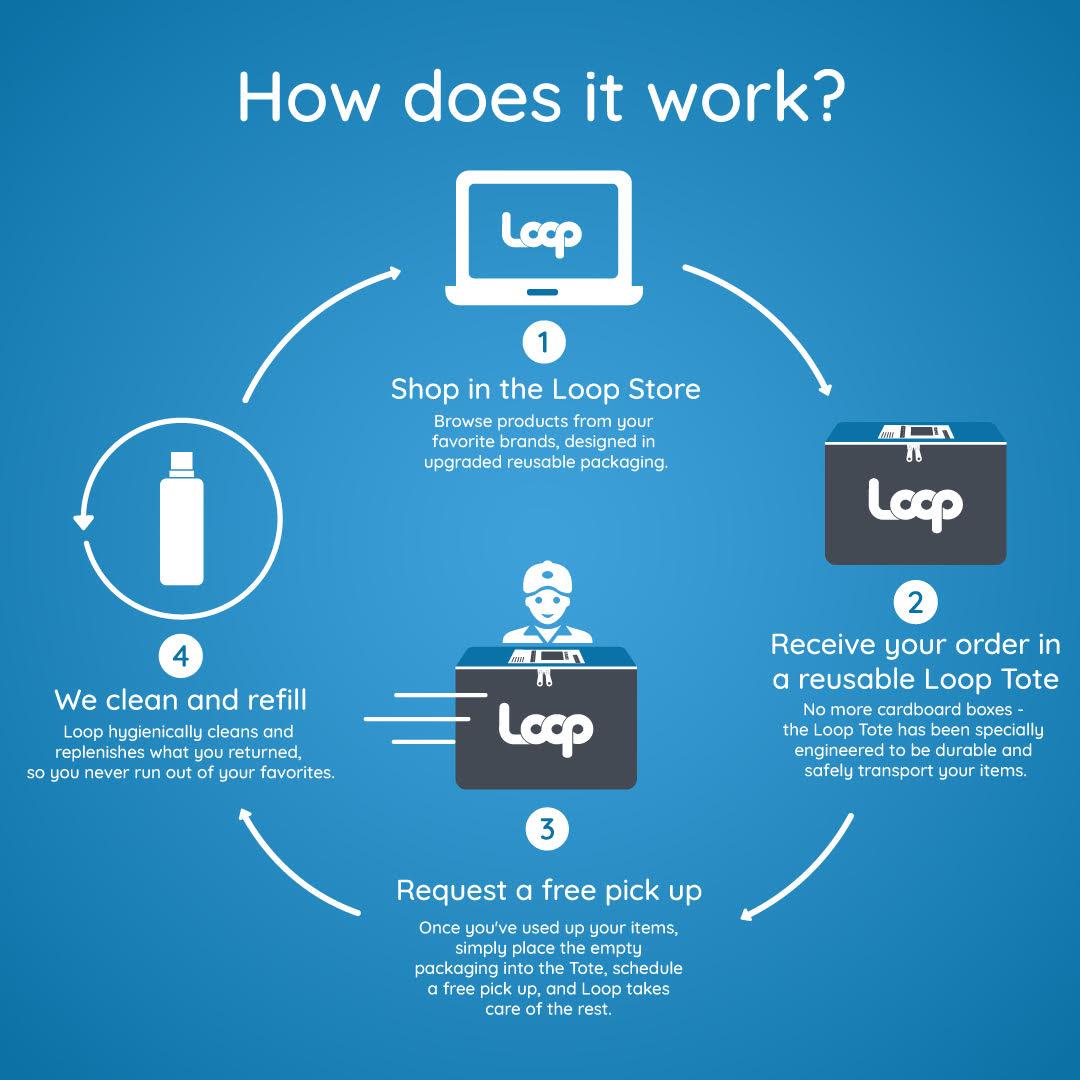 "We're really trying to go back to the imagery of the milkman," Rossi says. "We want to take that idea and we want to modernize it. We want to expand it beyond liquids in a bottle, and we want to bring it to hundreds of different products."
Article continues below advertisement
There's no membership fee to join Loop, but each order comes with a shipping fee (which will depend on how much you order) and a refundable deposit for each container. Plus, initial members can expect to pay a bit more than typical on-shelf prices for now.
"Over time, and at scale, we fully expect the Loop platform to be comparable with what prices are on shelves today. That said, we are currently in a pilot. We are nowhere near scale, at the present moment," Rossi explains. "So prices might be a premium versus the on-shelf equivalent today. Again, as the program grows, we get to scale, those savings will be directly related to the price of the product. Some products upon launch may be priced very competitively with what is on shelves, and some may not."
Article continues below advertisement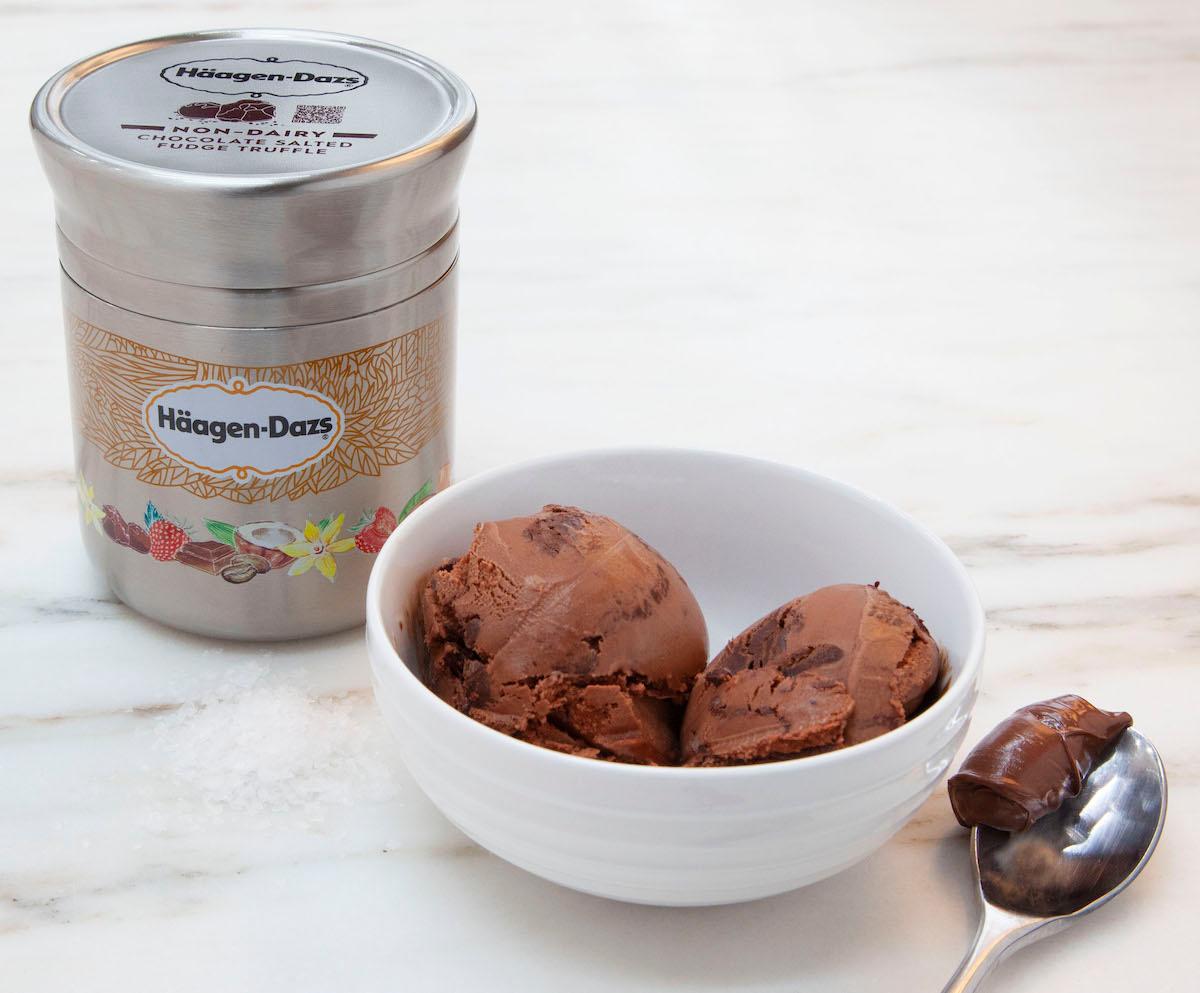 While some have described Loop as a way to combat plastic, Rossi is more concerned with combatting single-use packaging. "Loop is not an attack on plastic," Rossi tells Green Matters. "It's really an answer for disposability. When it comes to material selection for Loop, we are material agnostic, so long as the material is durable, and can be refilled and survive the rigors of the platform."
Article continues below advertisement
Loop is utilizing three different reusable materials for its reusable containers. "We have alloys, mainly stainless steel and aluminum; we have glass, a couple different types; and we have plastic as well," Rossi says. "It's not single-use plastic, it's durable plastic. Think of Nalgene bottles. People have them for over a decade. Plastics can be good, so long as they're reusable." That said, Loop is avoiding plastic for food, and instead relying on the material for things like dish soap and personal hygiene products.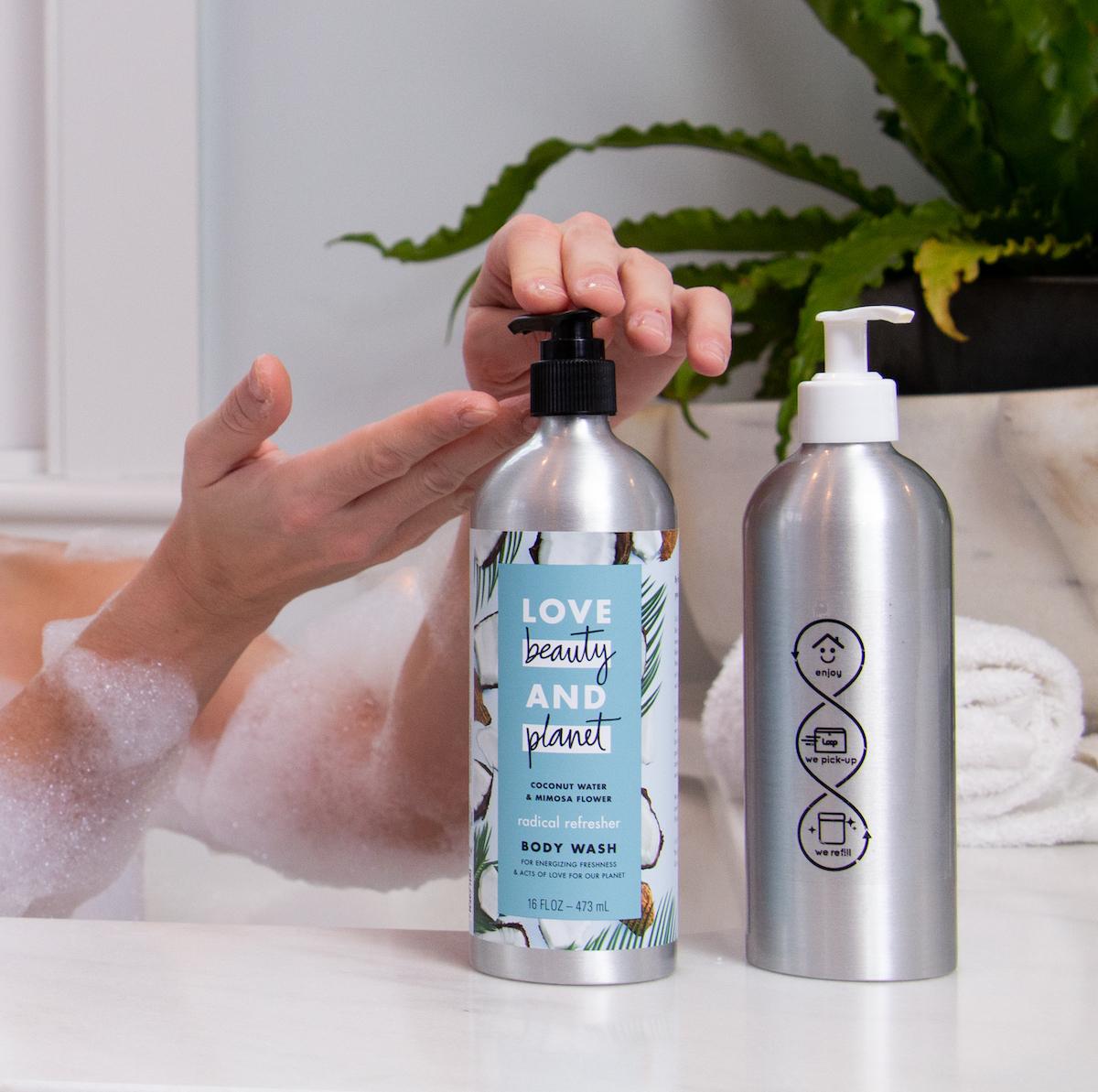 Article continues below advertisement
Taking all that into account, exactly how much plastic does Loop expect to save from landfills? Rossi says it's too soon for a detailed life-cycle analysis (LCA), but he provided an example regarding Loop's aluminum shampoo bottles. "The key number there in terms of comparison to single-use is three," Rossi says. "You need to be able to use our aluminum bottle three times to have the same environmental impact as three plastic shampoo bottles," he explains, adding that the environmental impact of the aluminum bottle will continue to go down the more times it is reused.
For any skeptics who may point to things like Loop's durable plastic containers and the impact of shipping packages to customers, Loop holds steadfast in the belief that reusable is always king. "At the end of the day, resources are finite. And the more that you can keep a refined package in the highest form, the better it is for the environment," Rossi says, explaining why that is from a resources perspective:
Article continues below advertisement
When you're reusing a package, what you are alleviating is the need to go back and explore for oil, refine that oil, ship that to a processing facility, process that crude oil and convert it into a bottle, send it back to a manufacturer to be filled, and then get it to the consumer. When the consumer's done, it needs to be shipped to a MRF, which is a material recovery facility. From there it needs to be sorted out. If it's recyclable, even still, it's not going to be recycled in that facility, it'll be shipped to a processing facility.
There's a huge behind-the-scenes supply chain, and when you reuse something, you alleviate all of that. And in single-use, what you're eventually doing is requiring that process to happen every single time.
With Loop, that's what we're really negating. All of that work, all of that environmental impact, we don't need to do, because we're really treasuring the form that it's in, we're treasuring all of the work it took to make that format, and we're continuing to refill that.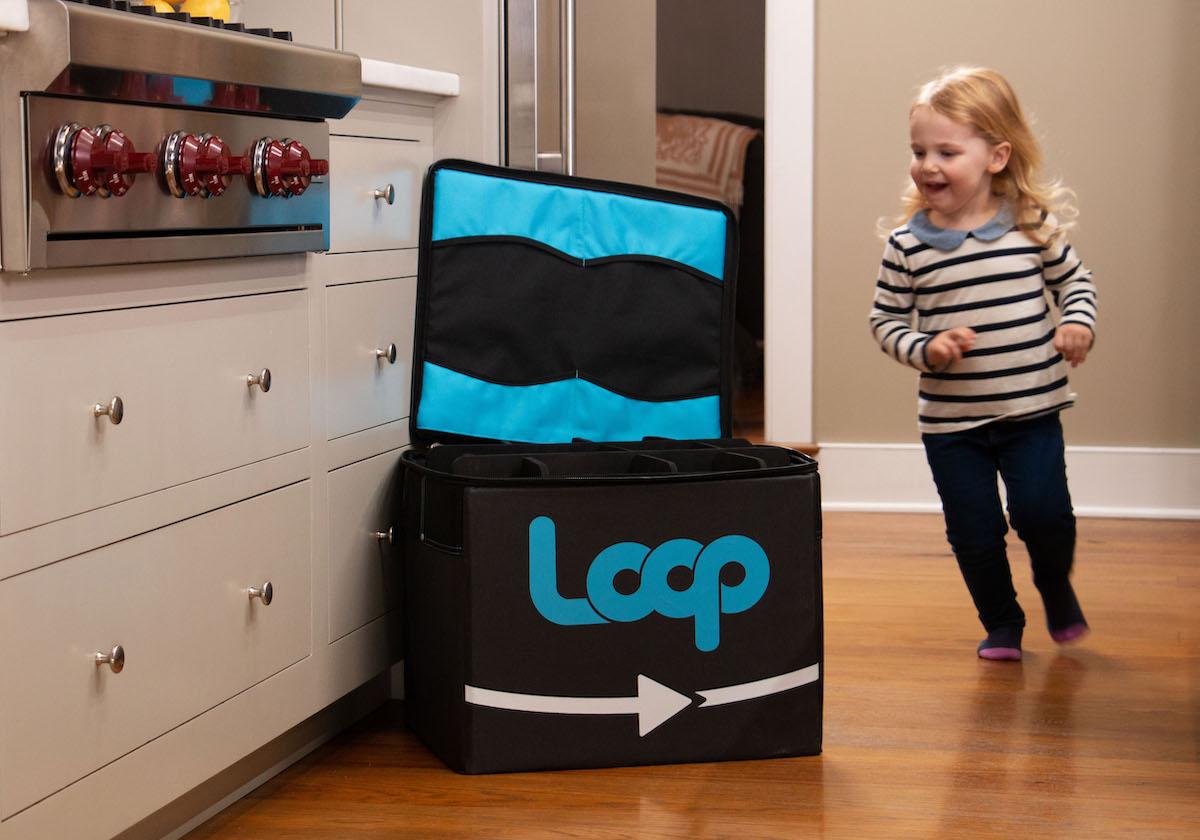 Article continues below advertisement
For now, customers will only be able to place orders on Loopstore.com, but Loop is already expanding beyond the e-commerce space. The company is partnering with Kroger and Walgreens as in-store retailers, meaning customers will soon be able to buy Loop products in brick and mortar stores. And that's really no surprise, considering some of the big names Loop is already working with — for example, Häagen-Dazs, Pantene, Tide, Crest, Dove, and Clorox. There are also a slew of smaller and more natural companies on board, including Love Beauty and Planet, Nature's Path, and Seventh Generation.
Loop has plenty of other visions and plans for the future. "Momentum is quite high and we have new brands joining every single day," Rossi says, explaining that he will continue fostering relationships with the brands who have already signed on, as well as finding new brands to work with. "That's my primary role here, to make sure we have new brands entering the platform at all times, so consumers have access to new products, and hopefully the products that resonate with them," he continues. "I think that's important, to give the consumers choices, because everybody's going to be different, and we want to give everybody the opportunity to live their life."
Article continues below advertisement
Additionally, Loop already has plans to launch in other locations besides France and New York. Rossi says Loop will arrive in London in September; San Francisco and Toronto in early 2020; and Germany and Tokyo in mid 2020.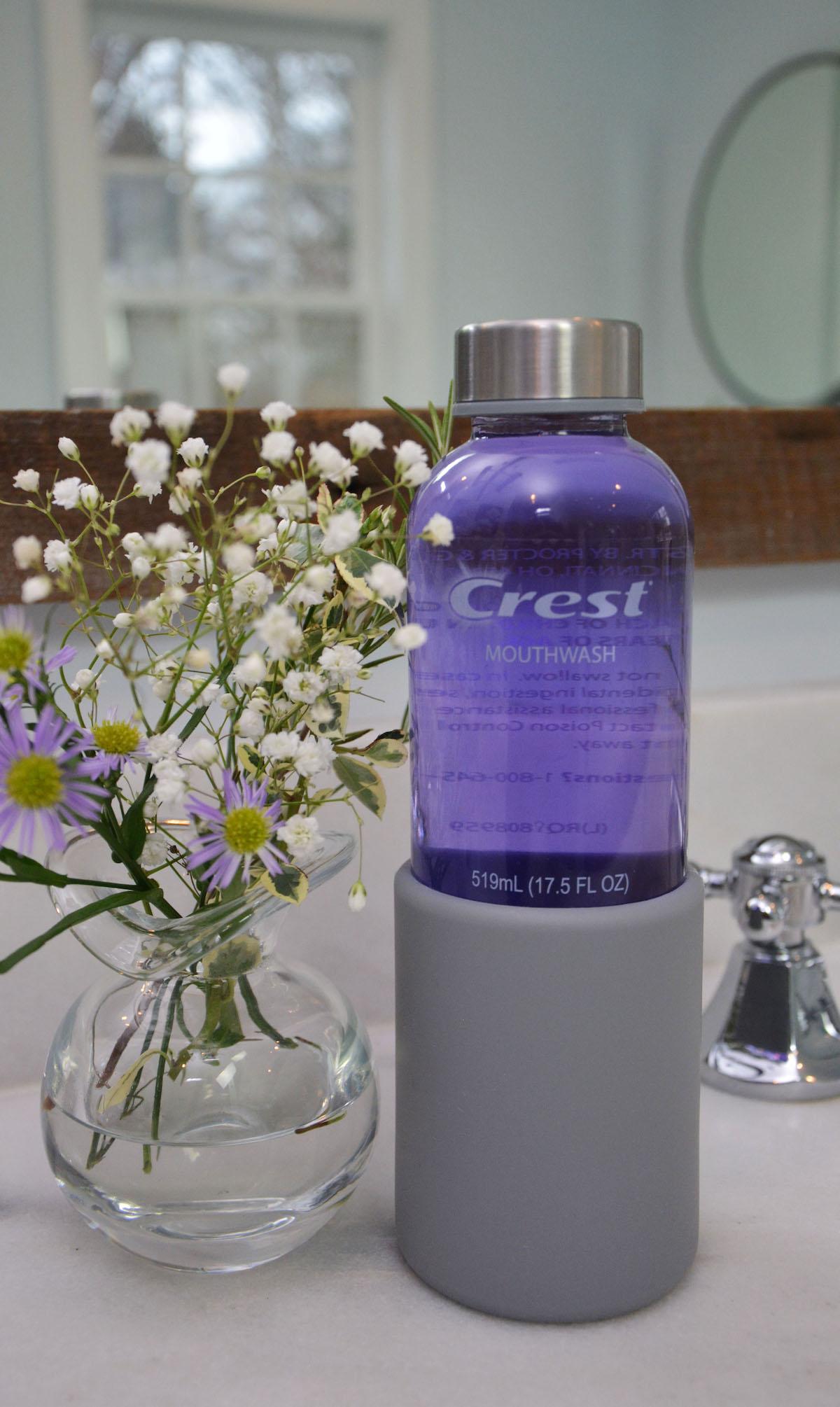 Article continues below advertisement
And even though Loop may sound like it's designed for people living zero-waste lifestyles, Rossi wants potential customers to know that Loop is not at all exclusive to that group. "We want Loop to be an attractive program even if you don't mention the word sustainability," Rossi says.
"It's beautiful packaging. It's a convenient service. And you know what, people who maybe want to do the right thing but often choose convenience over sustainability — and there are a lot of those people — maybe those people will move into Loop, and we're going to autopilot them into doing the right environmental thing as well," he continues. "So we really hope that we hit a wider target of the population, because that's where we're going to have more of an impact. Sustainability needs to be made available to everybody for us to have the impact we need to have. I think Loop is really starting to break into that space."