Vegan Contestant Freya Is Shaking Up 'The Great British Bake Off'
Freya, the Great British Bake Off's newest vegan baker is changing the recipe and baking her way to the top.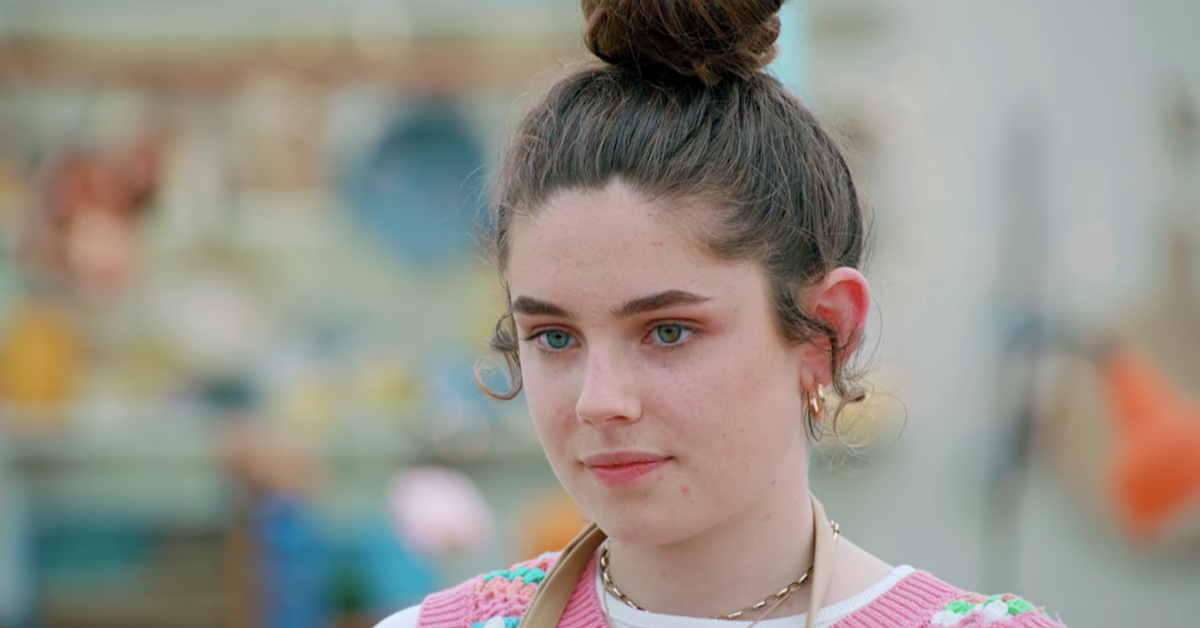 At 19 years old, vegan Great British Bake Off contestant Freya Cox has already proven herself more than capable of competing against the best amateur bakers in the U.K. As of the writing of this article, Freya has managed to make her way through three grueling weeks of baking. She has done so by employing her own unique vegan baking style, impressing both the judges and her fellow competitors. But who is Freya Cox, and what challenges await the vegan baker as she advances through the competition?
Article continues below advertisement
Is Freya baking vegan recipes on 'The Great British Bake Off'?
Freya's vegan baking style has seen her stand out right from the start of this season of The Great British Bake Off, which is known as The Great British Baking Show in the U.S.
Freya has utilized plant-based ingredients as replacements for milk, eggs, butter, and other animal-based products in both the Signature and Showstopper bakes of the competition to great effect. Her first couple weeks saw her create a vegan signature box of classic biscuits and an ornate vegan biscuit rocking horse for her Showstopper.
In Bread Week, which was week three of the competition, Freya glazed her sea turtle-inspired "milk bread" with agave nectar instead of honey. Meanwhile, the breads themselves didn't use dairy milk either. Instead, she used soy milk and powdered coconut milk, which worked just as well — at least according to the judges.
Article continues below advertisement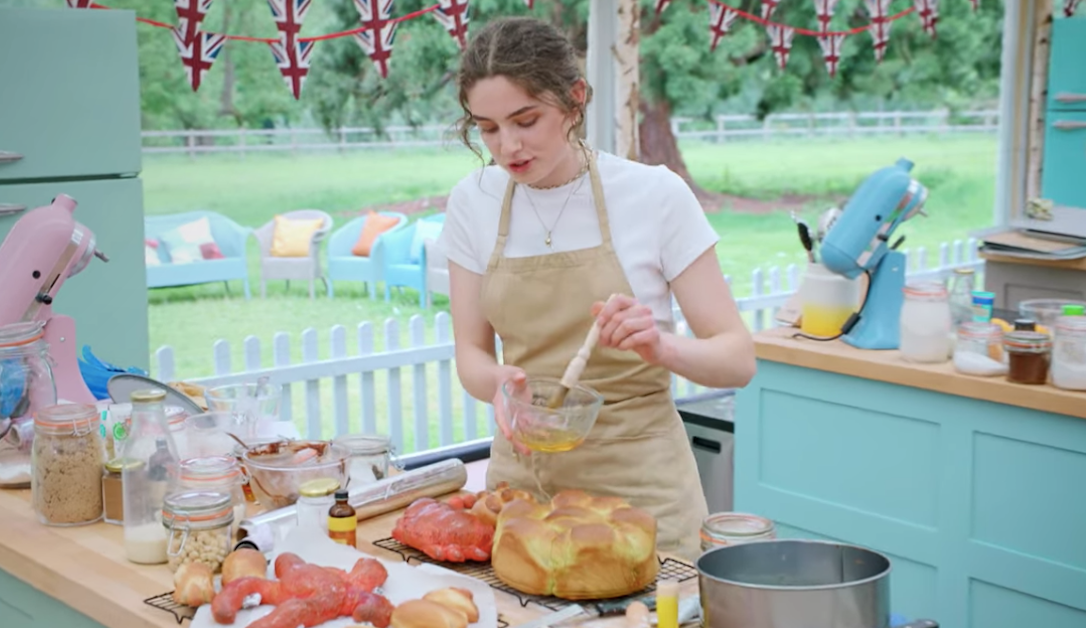 How is she doing so far?
Though Freya has not yet reached the coveted seat of Star Baker, she has managed to avoid slipping to the very bottom, and her vegan bakes have managed to impress the judges. The only thing Freya might need to work on is her organizational skills — her bench always looks like it's been hit with a tornado of batter!
Article continues below advertisement
What is Freya's history as a baker?
According to her official Great British Bake Off profile, Freya has had ambitions of entering the tent since she was 9 years old. She started baking plant-based versions of classic bakes for her father a year before the competition began, and soon found that many animal-based ingredients could be swapped out for vegan ones without affecting the end result in any noticeable way.
Article continues below advertisement
Freya lives at home with her parents and is currently attending university so she can earn her psychology degree. She also works as a model, and she is signed with Vauhaus model agency. Freya attributes her passion for baking and horses to her grandmother, who spent a lot of time with her while she was growing up. (However, some vegan fans have criticized Freya for horseback riding as a vegan.)
Article continues below advertisement
Freya's hit a few vegan roadblocks on the show.
Vegan fans of Bake Off recently took to the internet to slam the show for the restrictions the Technical Challenge has forced upon Freya throughout the season. The Technical part of the competition is designed to test how each contestant handles an unfamiliar recipe. Contestants are given the same recipe, time limit, and ingredients, and the resultant bakes are tested blind.
The problem is that the competition rules do not allow Freya to veganize the Technical recipes in any way. Freya wrote on her Instagram about how she was unable to make her Technical malt loaf using only plant-based ingredients and according to The Sun, advocates from PETA have been quite vocal about this faux pas on the part of the Bake Off showrunners.
Article continues below advertisement
Elisa Allen, director of PETA U.K., told The Daily Mail, "We're in the midst of a vegan revolution, and the producers are taking the cake by not allowing contestants to 'veganize' recipes in the technical challenge."
Meanwhile, Freya herself bears no ill will to the show or judges. Before cake week aired, Freya addressed her fans on Instagram, saying:
"I was desperate to show the world vegan baking is just as exciting with the hope to inspire people to give it a go. For obvious reasons, I wasn't able to change the technical challenge as it would mean the whole show was unfair. Sorry if this is disappointing to hear but once the show has finished I have plans to veganize the recipes for you all, so I hope this makes up for that."