9 Viral Quarantine Recipes, Made Vegan
We veganized nine viral quarantine recipes to keep your quarantine baking low-impact.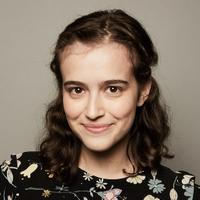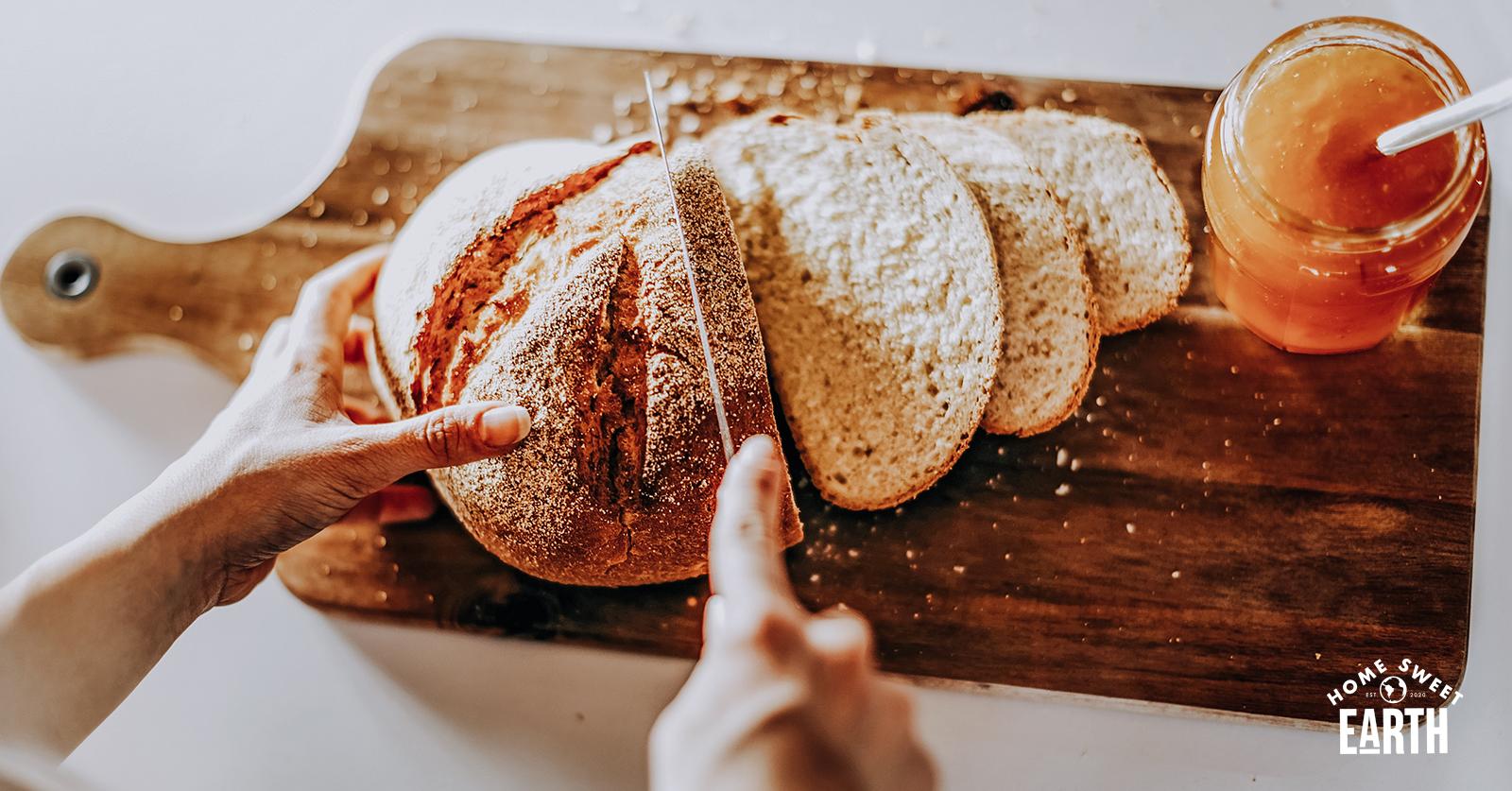 The COVID-19 pandemic has left people with a lot of extra time on their hands — time that many are using to get in the kitchen and bake. And over the past few weeks, a bunch of recipes have gone viral (no pun intended) on the internet, as it's become a trend to make them while home in quarantine.
Article continues below advertisement
The best part is, if you follow a plant-based diet to keep your environmental footprint low, you can still enjoy all of these recipes. All of the below recipes are for sweet treats, so they were already either vegan or vegetarian, and all that needs to be replaced are eggs and dairy. There are endless ways to replace eggs, and the best way varies depending on the recipe — so check out this guide to vegan egg replacements from Joy the Baker. As for replacing milk and butter, store-bought non-dairy alternatives can easily be substituted.
Read on for nine viral quarantine recipes made vegan — and if you decide to spam your Instagram followers with endless photos of your creations, no judgment.
LAUSD Coffee Cake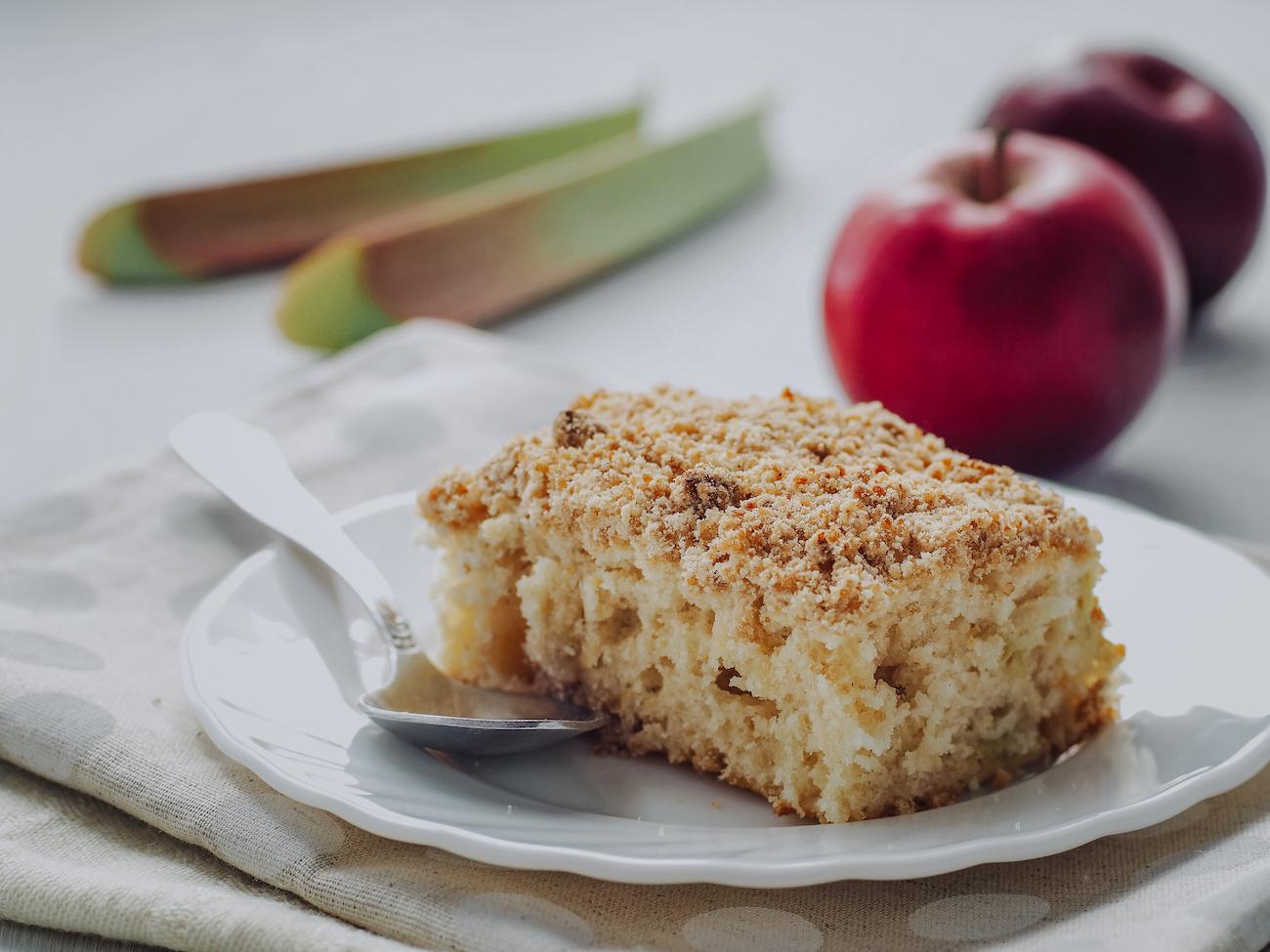 If you grew up in LA, perhaps you have fond memories of the Los Angeles Unified School District's (LAUSD) famous coffee cake. With schools across the country closed right now, LAUSD shared the original 1954 LAUSD coffee cake recipe on Twitter — which, surprisingly, contains no coffee at all.
Fortunately, the recipe can easily be veganized. Here's the recipe, courtesy of LAUSD, with replacements listed for the egg and butter.
Article continues below advertisement
2 1/2 cups baker's flour (aka bread flour or all purpose flour)
1 cup brown sugar, packed
1/2 cup + 1 tablespoon granulated sugar
1 teaspoon salt
1 teaspoon nutmeg
3/4 cup salad oil (aka any neutral vegetable oil, such as canola or soybean)
1 teaspoon cinnamon
1 teaspoon baking soda
1 teaspoon baking powder
1 vegan egg replacement (I've found flax eggs and applesauce to work well in loaf cakes)
1 cup vegan buttermilk (made by combining non-dairy milk with an acid, such as apple cider vinegar or lemon juice)
Preheat oven between 350 and 375 degrees. Combine flour, sugars, salt, nutmeg, and oil. Mix until crumbly, and reserve a 1/2 cup of the mixture for the topping, and add the cinnamon to the topping. In a separate bowl, combine baking soda, baking powder, egg replacement, and vegan buttermilk, and mix together. Pour into a greased nine-by-13-inch cake pan. Sprinkle the cinnamon crumb topping on top, and bake for 25 to 30 minutes.
Article continues below advertisement
Dalgona Coffee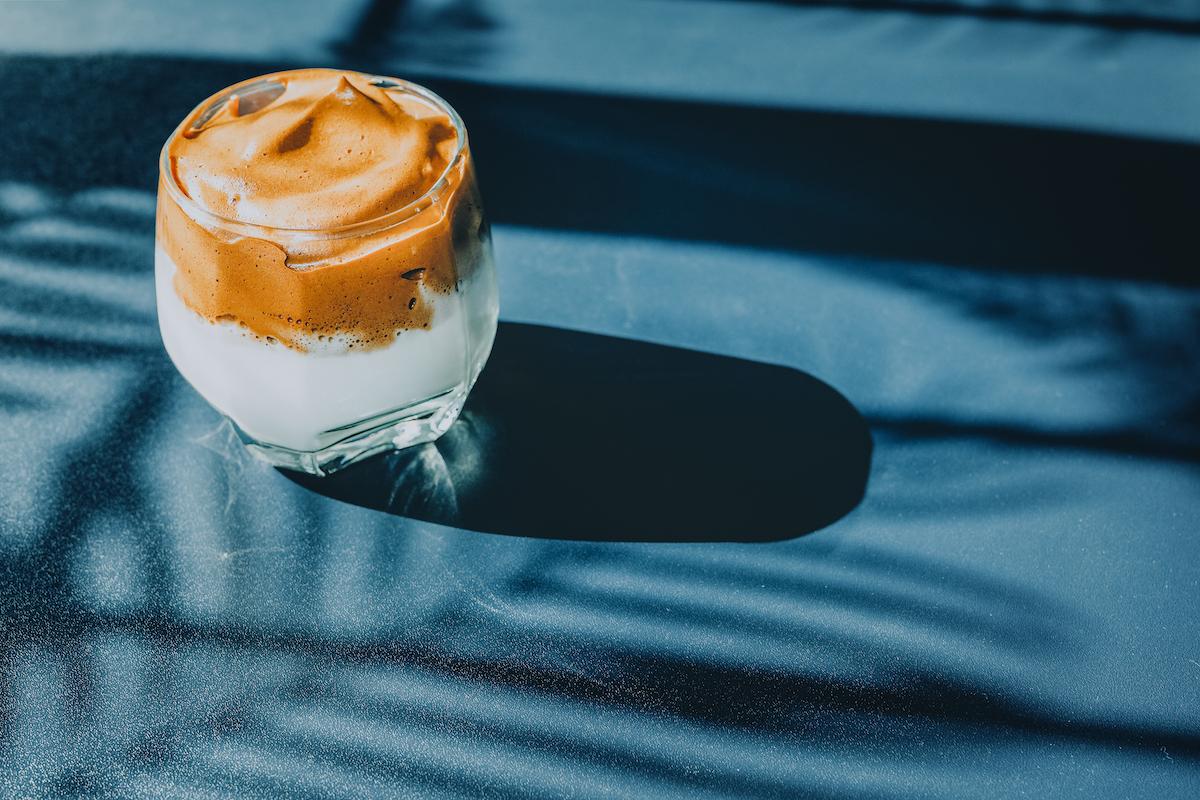 With so many of us making our morning coffee at home during quarantine instead of spending $4 a day at Starbucks, it was just a matter of time before someone reinvented coffee. Dalgona coffee is a deconstructed cup of joe, with milk on the bottom and whipped coffee on the top. According to Newsweek, the trend began in South Korea during coronavirus quarantines, and has since blown up on TikTok.
As long as you use non-dairy milk, Dalgona coffee is naturally vegan. Here's what you'll need to make it, according to Sweet Simple Vegan:
2 tablespoons instant coffee
2 tablespoons hot water
2 tablespoons sugar
Non-dairy milk
Ice
Combine first three ingredients in a bowl. Use a hand mixer, stand mixer, or whisk to whip until fluffy. Pour non-dairy milk into a glass over ice, and top with the whipped coffee mixture.
Article continues below advertisement
Banana Bread
Banana bread is a great way to use up brown bananas that you don't want to eat on their own, and everyone and their mother has been making banana bread during quarantine to help reduce food waste (and satisfy their sweet teeth). Click here for an easy vegan banana bread recipe by the blog Nora Cooks.
But if you want take things up a notch, we recommend making vegan chocolate chip banana bread by Lauren Toyota of hot for food.
You'll need:
1 tablespoon ground flax
3 tablespoon water
1 1/2 cups spelt flour or whole wheat flour
1 cup all-purpose flour
1 teaspoon baking powder
1/2 teaspoon sea salt
1/4 teaspoon ground cinnamon
2 ripe bananas
2 teaspoon vanilla extract
1/4 cup melted coconut oil
3/4 cup coconut sugar + 1/2 tsp, for topping
1/3 cup nondairy milk
1/2 cup vegan chocolate chips
Preheat oven to 375°F.
Whisk together ground flax and water in a small bowl. Set it aside to thicken.
Meanwhile in a large mixing bowl, combine flours, baking powder, sea salt and cinnamon. Stir with a fork until well combined.
In a separate mixing bowl, mash the ripe bananas. Then add in vanilla extract, melted coconut oil, nondairy milk, 3/4 cup of coconut sugar, and the thickened flax mixture. Stir together until well combined. Add this wet mixture to the bowl of dry ingredients and gently fold together until just combined. Careful not to over mix. Fold in the chocolate chips.
Transfer the mixture to an 8″ x 4″ bread pan greased with a small pea size amount of coconut oil. Sprinkle a 1/2 teaspoon of coconut sugar on the top. This will help make the top crust extra delicious!
Bake for 50 to 55 minutes. Stick a long skewer or toothpick in the centre to see if it's done. It should come out relatively clean. Allow the banana bread to cool in the pan on a wire rack for 15 to 20 minutes before removing it. Then cut slices for serving.
Article continues below advertisement
Disney's Churro Bites
With Disney parks closed around the world, Disney has released the recipes for a few of its best loved treats. The recipe Disney shared for its churro bites seems can easily be made vegan by replacing the butter with vegan butter and the eggs with a vegan egg replacement. That said, the recipe seems pretty complicated, so you'll want to carve out a few hours for this one.
You'll need:
Check out Disney's blog post for the very detailed instructions on constructing your churro bites.
Article continues below advertisement
Disney's Dole Whip
Another fan-favorite Disney treat is the Dole Whip, which just so happens to be accidentally vegan at all Disney Parks (as long as you don't get it swirled with dairy ice cream). Disney recently shared the three-ingredient Dole Whip recipe on the Disneyland app, as Yahoo reported. All you'll need is:
1 big scoop of non-dairy vanilla ice cream
4 ounces of pineapple juice
2 cups of frozen pineapple
Add all ingredients to a blender and blend until smooth. To emulate the soft-serve aesthetic, feed the mixture through a star-tipped piping bag.
Article continues below advertisement
Doubletree by Hilton Chocolate Chip Cookies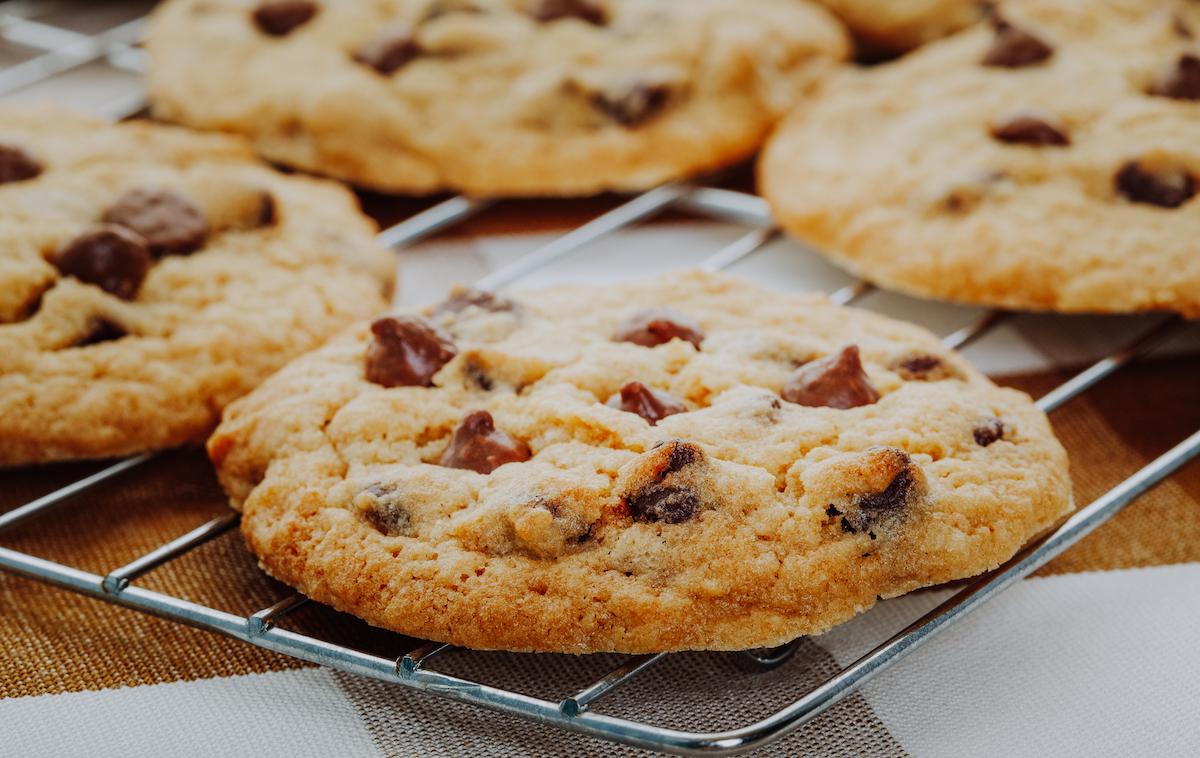 The warm cookies that greet Doubletree by Hilton guests can now be enjoyed at home, as the hotel chain recently published the recipe for its gooey chocolate chip cookies. The internet is filled with recipes for vegan chocolate chip cookies, but luckily, this one can be easily veganized by replacing — you guessed it — the eggs and butter.
1/2 pound vegan butter, softened (2 sticks)
3/4 cup + 1 tablespoon granulated sugar
3/4 cup packed light brown sugar
2 vegan egg replacements (flax eggs or applesauce work well in cookies, in my experience)
1 1/4 teaspoons vanilla extract
1/4 teaspoon freshly squeezed lemon juice
2 1/4 cups flour
1/2 cup rolled oats
1 teaspoon baking soda
1 teaspoon salt
Pinch cinnamon
2 2/3 cups vegan chocolate chips
1 3/4 cups chopped walnuts
Preheat oven to 300 degrees. Cream vegan butter with both sugars in the bowl of a stand mixer on medium speed for about 2 minutes. Add vegan eggs, vanilla, and lemon juice, using the mixer to combine until light and fluffy. Then, with the mixer running on low, add flour, oats, baking soda, salt, and cinnamon, taking care not to overmix. Stir in vegan chocolate chips and walnuts. Scoop 3-tablespoon scoops of dough onto a baking sheet, and bake for 20 to 23 minutes.
Article continues below advertisement
Bread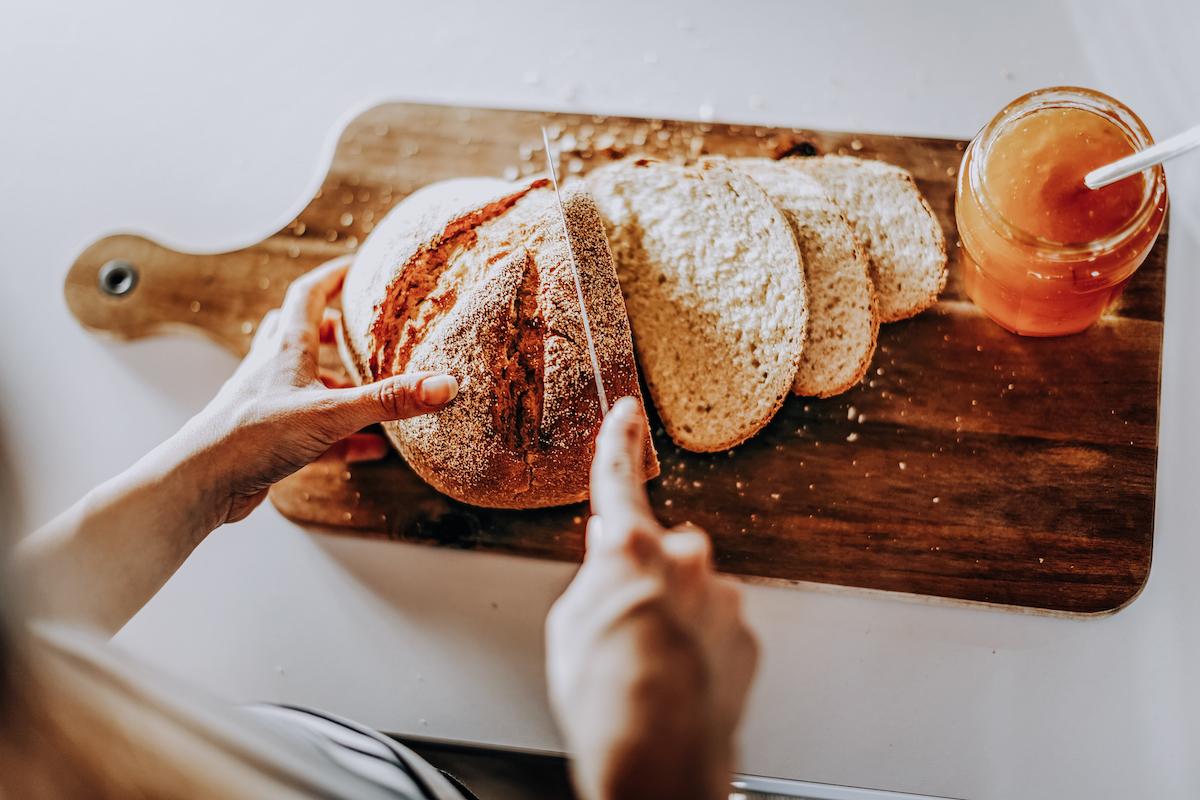 I've already baked bread twice since the quarantines began — but just know that I baked my first loaf before quarantine bread-baking was cool. Most basic bread recipes only use four ingredients: flour, yeast, salt, and water — all of which are vegan, can usually be bought in plastic-free packaging, and will cost you way less than packaged bread in the long run.
Article continues below advertisement
There are endless bread recipes on the internet, and the bread-baking process can be hit or miss for new bakers — so make sure to do your research to find the bread recipe that will work for you and the equipment in your kitchen (bearing in mind that most recipes require at least a few hours for the dough to rise).
The recipe I used was Jenny Can Cook's Faster No Knead Bread — and Jenny's blog has recipes for dozens of different bread recipes, most of which are vegan. Peruse her vast collection of bread recipes until you find the one that makes your carb-loving heart sing.
Article continues below advertisement
Sourdough Starters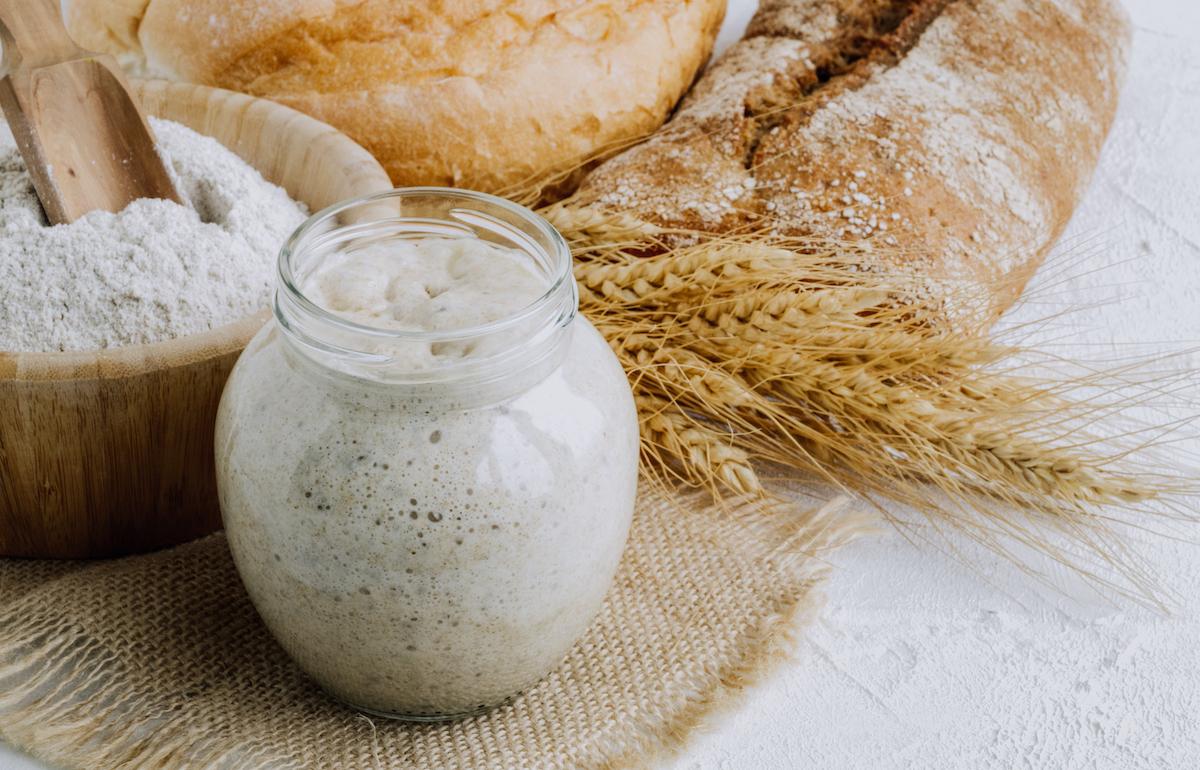 With a shortage of yeast in some supermarkets, the internet is filled with tedious accounts of people babysitting (and naming) their precious sourdough starters.
Sourdough bread does not require any yeast — just a sourdough starter, which you can make from flour and water. However, the process seems like a real doozy. If you are that desperate to bake bread, check out a guide on growing your own sourdough starter from the blog Bigger Bolder Baking.
Article continues below advertisement
Peanut Butter Bread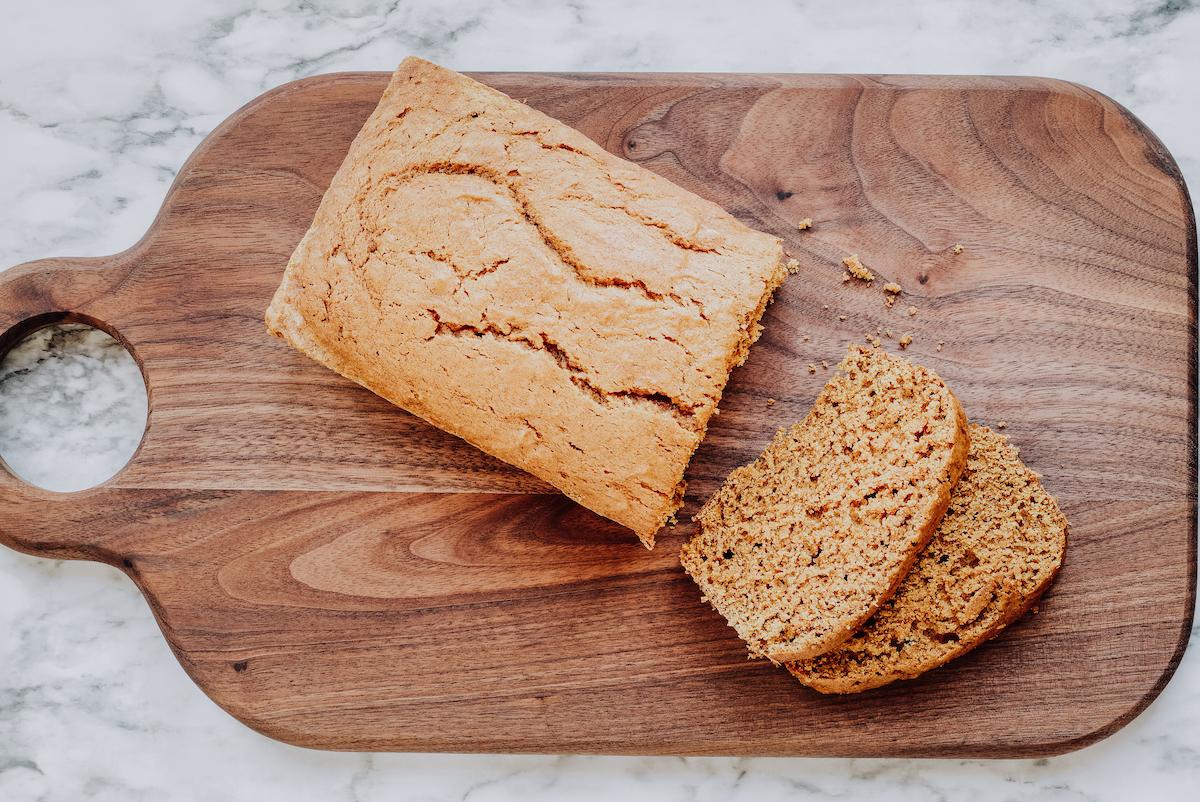 Another (much easier) option for yeast-free bread-baking is peanut butter bread. A recipe first published in 1932 in the cookbook Five Roses: A Guide to Good Cooking by Elizabeth Driver has been going viral during quarantine, since someone shared it to the r/Old_Recipes subreddit, according to TODAY.
For the super easy recipe, all you'll need is:
2 cups all-purpose flour
4 teaspoon baking powder
1/4 cup sugar
1/2 teaspoon salt
1 1/3 cups milk (use the non-dairy milk of your choice)
1/2 cup peanut butter
Preheat your oven to 325 degrees. Mix flour, baking powder, sugar, and salt in a bowl. Mix in the non-dairy milk and peanut butter. Grease a loaf pan, pour the batter in, and then bake for one hour.
Article continues below advertisement
This article is part of Green Matters' 2020 Earth Day campaign, #HomeSweetEarth, which aims to remind readers that the one thing we all have in common during this hectic time is our home: our shared home, planet Earth. We hope our stories this week will inspire you to connect with and honor the Earth during the pandemic — and beyond.